In advance of March 14, the start of free agency in the NFL, Pro Football Rumors will detail each team's three most glaring roster issues. We'll continue this year's series with the Pittsburgh Steelers, who went 13-3 and finished with their best record in 13 years. But their season turned on a controversial call and a frightening injury, leading to a disappointing home playoff defeat in Round 2. The Steelers are still one of the NFL's best teams, however, and their Super Bowl window continues to stay open.
Pending Free Agents:
Le'Veon Bell, RB
Chris Boswell, K (RFA)
Anthony Chickillo, LB (RFA)
Greg Ducre, CB (RFA)
B.J. Finney, C (ERFA)
Justin Hunter, WR
Mike Matthews, C (ERFA)
Daniel McCullers, DT
Arthur Moats, LB
Stevan Ridley, RB
Eli Rogers, WR (RFA)
Sean Spence, LB
Fitzgerald Toussaint, RB (RFA)
Top 10 Cap Hits for 2018:
Other:
Projected cap space (via Over the Cap): $2,697,525
28th pick in draft
Must exercise or decline 2019 fifth-year option for LB Bud Dupree
Three Needs:
1) Find a way to replace Ryan Shazier: Coming in a nationally televised game, Shazier's injury provided one of the scariest moments in recent NFL history. The Steelers lost their best linebacker and one of their cornerstone players during a season that saw them boast an NFL-high eight Pro Bowlers. But they still finished behind the Patriots in a high-stakes race for the AFC's No. 1 seed. The franchise is going to need more help at linebacker, with Shazier facing a more important battle than merely returning to an NFL field.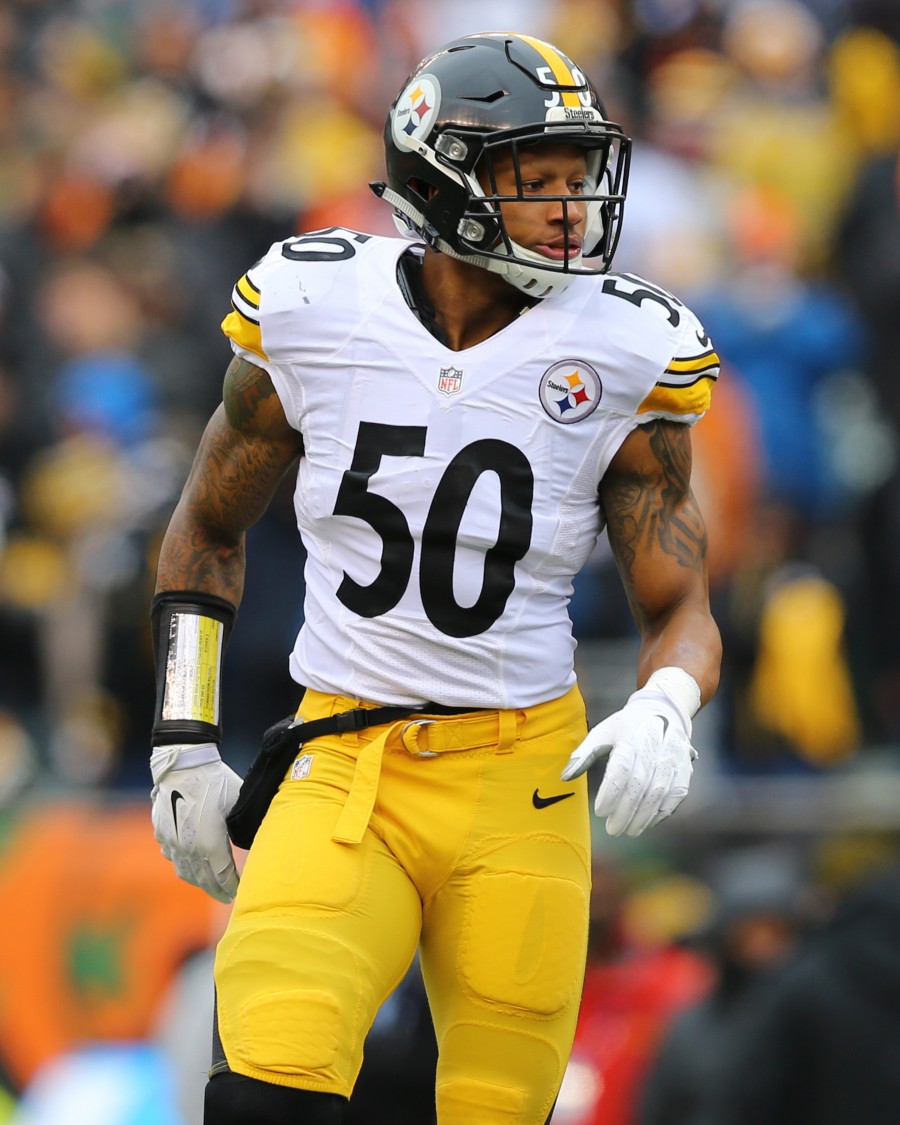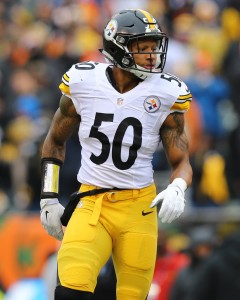 Shazier was a staple in a Heinz Field suite down the stretch for the Steelers, who rallied around their ailing inside linebacker. Shazier's been released from the hospital and is now walking with assistance, receiving a standing ovation at a Pittsburgh Penguins game after standing up on his own.
These are important strides for the 25-year-old defender, and it looks like he's making steady progress. But football will probably be a secondary concern at this juncture, with a return presumably not happening in 2018. The Steelers are going to need to find a replacement for one of their best players, with their defense — as evidenced in the Jaguars' 45-point divisional-round showing — needing far more help than the offense.
From a football perspective, Pittsburgh's need for linebackers is curious.
The franchise has used a first-round pick on a linebacker in four of the past five drafts, but of those, only Shazier and T.J. Watt have panned out. The jury being out on Bud Dupree entering Year 4 may not make his fifth-year option an open-and-shut decision, and the 2015 first-rounder's status makes both linebacker spots in need of supplementation. But Dupree will be on the field for the Steelers next season; Shazier probably won't, illustrating the need for inside help.
Pittsburgh's run defense caved in without Shazier. Five of the Steelers' final six opponents surpassed 100 ground yards, the Jags' 164 damaging the franchise's hopes of parlaying its first bye in seven years into at least a return to the AFC title game. The Steelers used three of those aforementioned first-round picks on pass-rushing outside players, with only Shazier being brought in to fortify the inside. Vince Williams established himself as a capable starter following Lawrence Timmons' departure, but he will need a running mate next season.
The franchise has obviously shown no fear of using high picks on linebackers, but could its recent draft history here induce a rare foray into free agency's upper echelon? Pittsburgh does not, however, have much cap space — and that's without Le'Veon Bell on its books.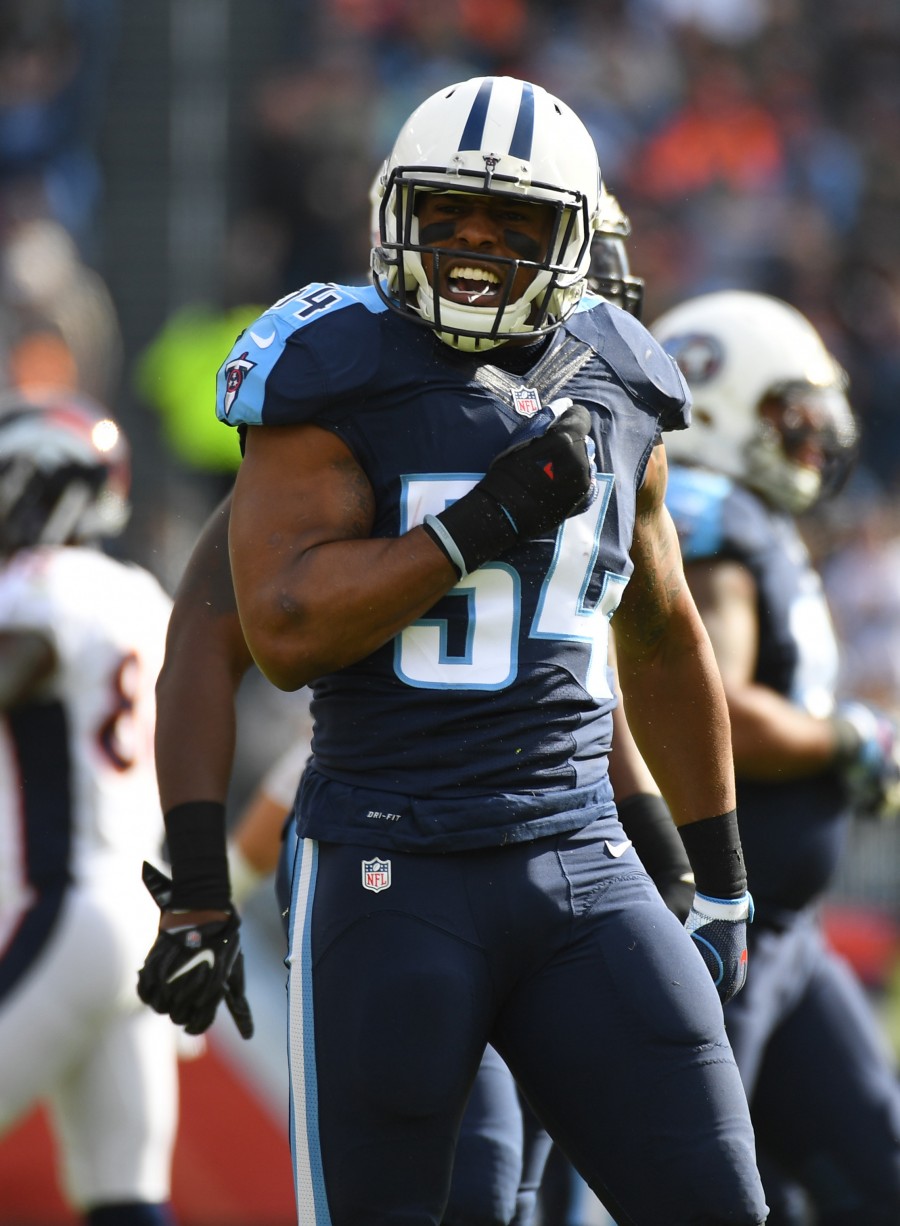 With the Broncos expected to pursue Kirk Cousins and already having plenty of veteran defender deals on their books, Todd Davis seems likely to hit the market like Wesley Woodyard and Danny Trevathan did before him. Davis displayed improvement in his second season as a starter and will be a coveted talent if/once available. However, he graded as a poor coverage 'backer during his two seasons as a Denver starter.
A four-year starter with the Titans, Avery Williamson will also be a sought-after commodity. The former fifth-round pick graded as Pro Football Focus' No. 10 non-rush 'backer last season. He displayed top-flight run-defense last season, it's likely he will be a well-paid defender come mid-March. Williamson also has 11.5 career sacks despite playing his entire career as a 3-4 inside man.
The Redskins could become the third straight Zach Brown employer to let him reach free agency, a route the Titans initially took in 2016. The sides are already negotiating, however. The Raiders aren't a lock to retain NaVorro Bowman, although considering their troubles at linebacker in recent years, they will likely make a serious effort to do so before the market opens.
Would the Steelers consider Timmons at a reduced rate? The Dolphins are expected to cut the soon-to-be 32-year-old, free of charge thanks to his September suspension, and PFF rated the longtime Steeler as nearly as good of a coverage player as Williams. Neither is on Shazier's level, however. He will not be easy to replace.
There are a few inside 'backers the Steelers could turn to if they wanted to try to replace Shazier in Round 1. Roquan Smith will be long gone by No. 28, but Texas' Malik Jefferson or Alabama's Rashaan Evans might not be. And it's still early in the pre-draft process.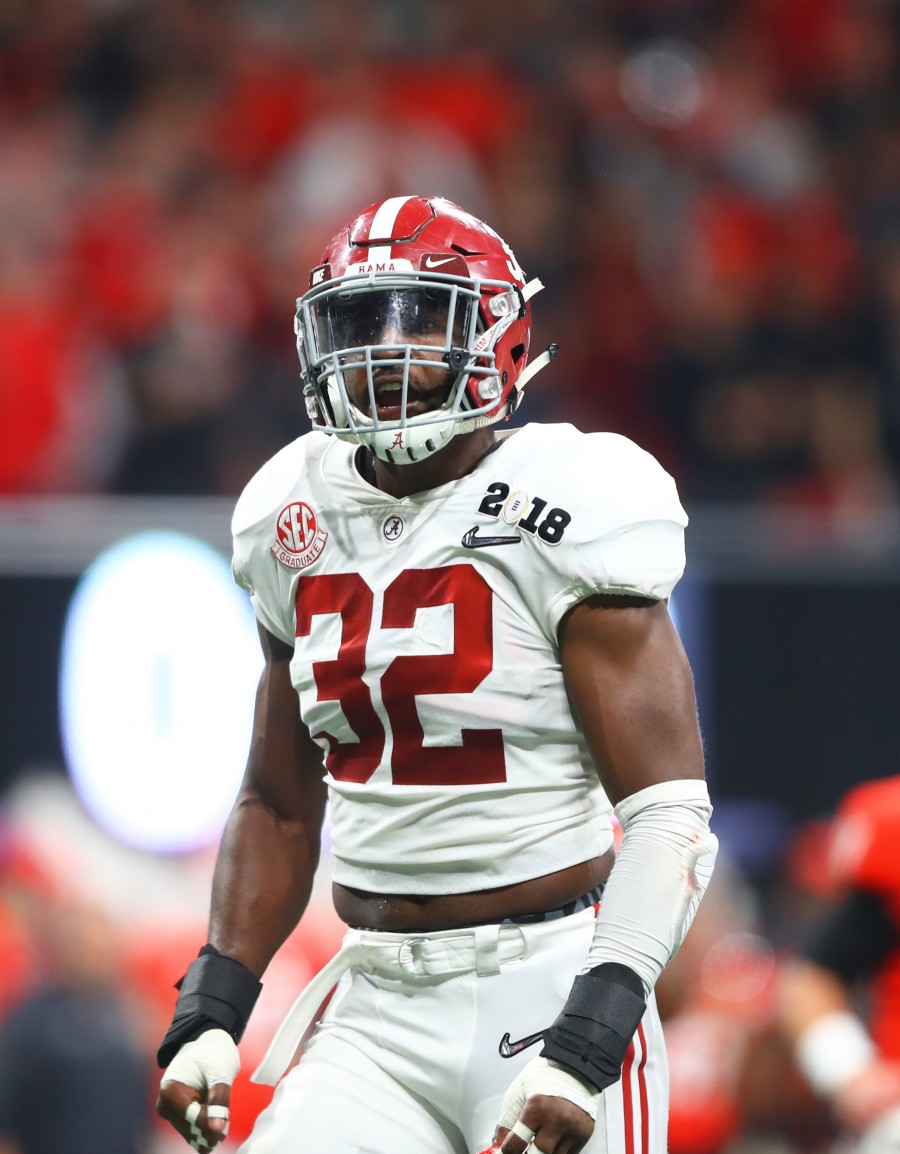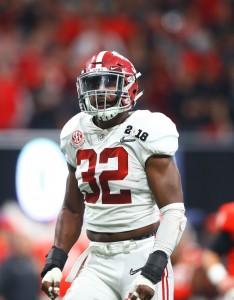 NFL.com's top Evans comp is Timmons, and he's expected to put up strong 40-yard dash times this spring. The Steelers are in dire need of speed here to fill in for Shazier, and Evans offered versatility with the Crimson Tide as well. He finished with 13 tackles for loss and six sacks. While he might fit better as a 4-3 outside man, recent NFL transitions (Woodyard, Trevathan and Brandon Marshall, to name three) don't make conversions to 3-4 inside men deal-breakers. ESPN's Mel Kiper Jr. mocked Evans to Pittsburgh in Round 1 and doesn't see his frequent edge placement in college as a deterrent to an NFL inside gig.
Jefferson also displayed a penchant for sacks, registering 13 in three seasons. His 110 tackles as a junior provided a springboard to the 6-3 talent's early NFL declaration.
Another Round 1 'backer would represent overkill in terms of resources expended to stock a defensive second level, given how the Steelers have drafted since making Jarvis Jones their first-rounder in 2013. But Shazier's injury qualifies these as extenuating circumstances.
2) Seek safety help: Pittsburgh's defense was difficult to measure. It led the league with 56 sacks, ranked fifth in yards allowed and eighth in DVOA against the pass. But it struggled during the much of the time when either Shazier or Joe Haden were sidelined. Nationally televised games against the Ravens and Aaron Rodgers-less Packers exposed the unit before it caved in against the Jags in one of the franchise's most disappointing defeats.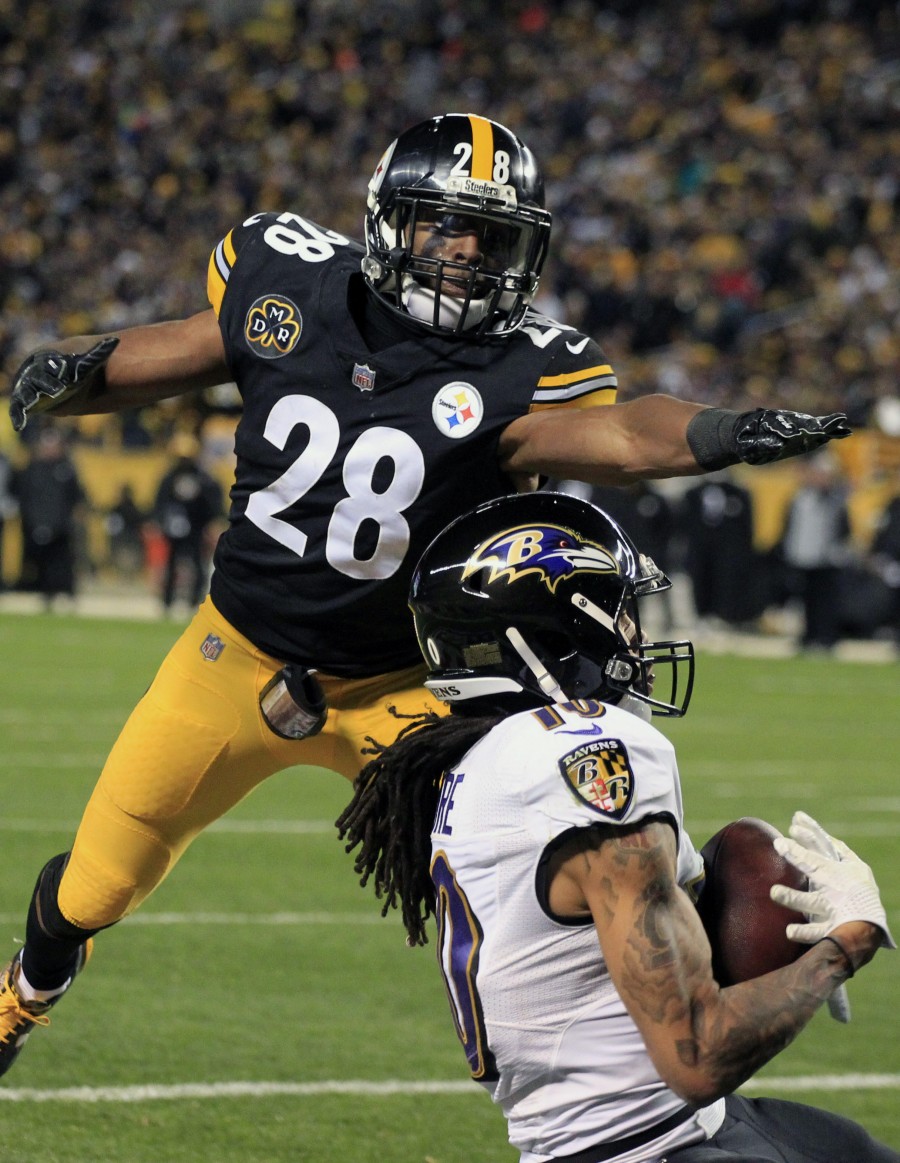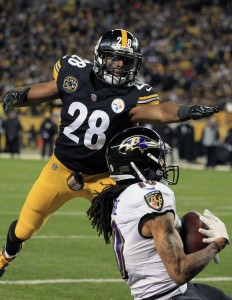 While just about no team has an answer for Rob Gronkowski, the Steelers' inability to stop him from taking over the Week 15 game for home-field advantage cost them dearly. Gronk overwhelmed Sean Davis during the Patriots' final drive. While the former second-round pick may have another chance to show he's a long-term NFL starter, the Steelers need to bring in competition and probably a replacement.
PFF categorized 86 safeties as being full-time contributors last season, and the advanced metrics monolith ranked Davis 86th. With Mike Mitchell going into his age-31 season, the Steelers are going to need reinforcements this year to best equip themselves to dethrone the Patriots in the AFC.
Pittsburgh's used a few high picks on secondary cogs in recent years. Of the Davis/Senquez Golson/Artie Burns/Cameron Sutton quartet, Burns looks like the only surefire contributor. The jury's still out on Davis, and Sutton only received 113 snaps as a rookie. But the results have not been optimal for a Pittsburgh defense that's held its often-dominant offense back over this stretch.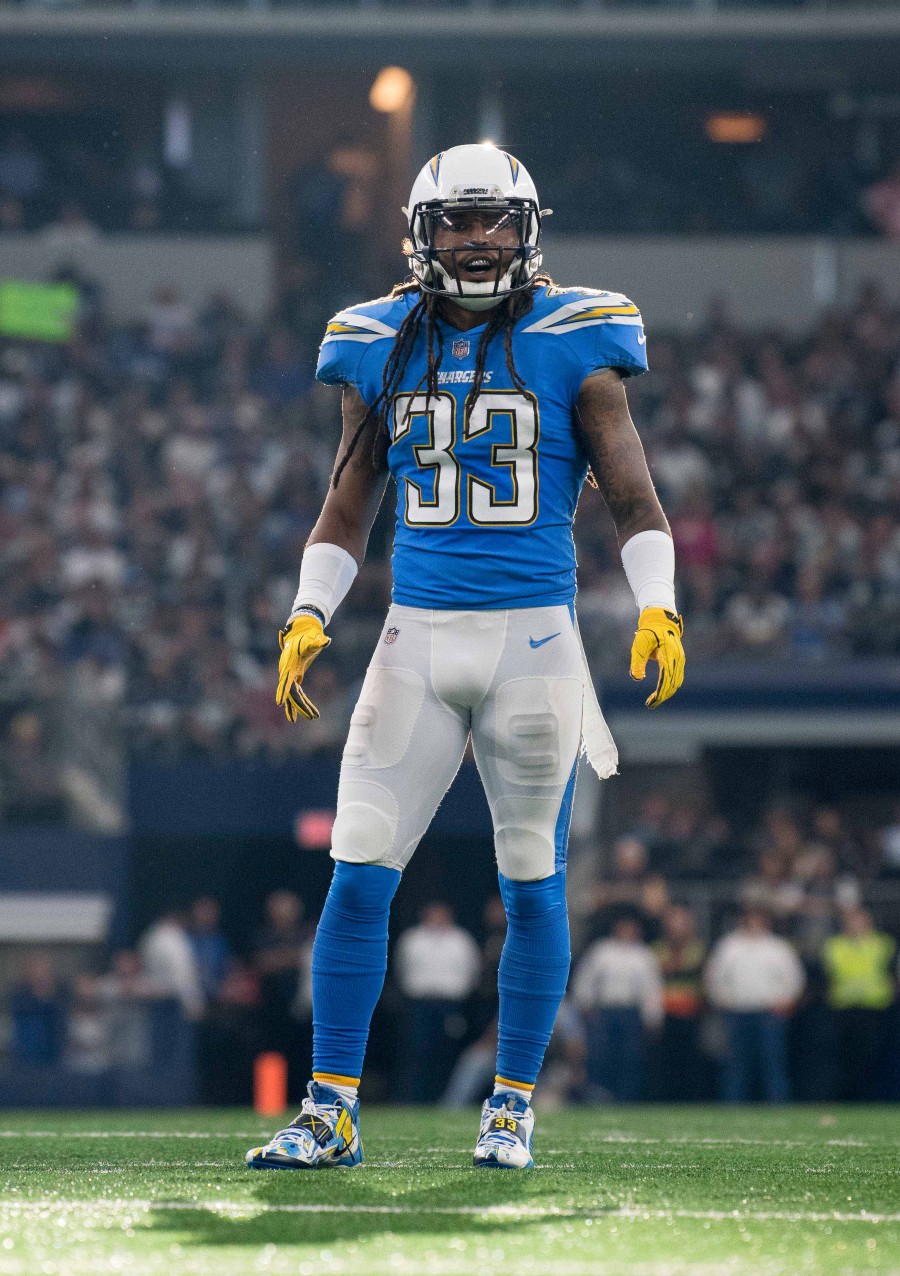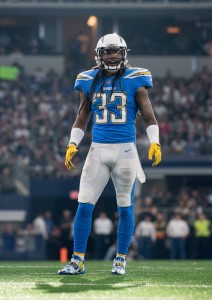 This figures to be a nice safety market, even if the Rams tag Lamarcus Joyner. The clear-cut gem of this group, Joyner would command a contract in line with the top safeties in the game if he were to reach the open market. That's out of Pittsburgh's price range. But beyond the fifth-year player, Kenny Vaccaro, Eric Reid, Morgan Burnett and Tre Boston are slated to be available. The younger safeties would appeal to the Steelers, who could split the difference between Mitchell and Davis by landing one of them.
However, the Steelers look to be preparing for another Bell tag. That will take up a sizable portion of their cap space, even after they created $13MM-plus in room by adjusting David DeCastro and Stephon Tuitt's contracts. This won't leave much room at safety, and for a team that rarely splurges in March, it might be unrealistic to expect Pittsburgh to acquire one of the top UFAs.
While not quite the extenuating circumstances Shazier's injury has caused, the Steelers should recognize they might not get too many more cracks at a Super Bowl with this nucleus.
They were probably the most talented team in the AFC this season, and despite Shazier's brutal setback, were healthier in these playoffs than they were a year ago. This is the first time the Steelers had lost a playoff game that featured Bell, Ben Roethlisberger and Antonio Brown available throughout. The Steelers lost Bell during a 2014 loss to the Ravens, and both Bell and Brown missed a 2015 defeat in Denver. Bell left early in the 2016 AFC championship game.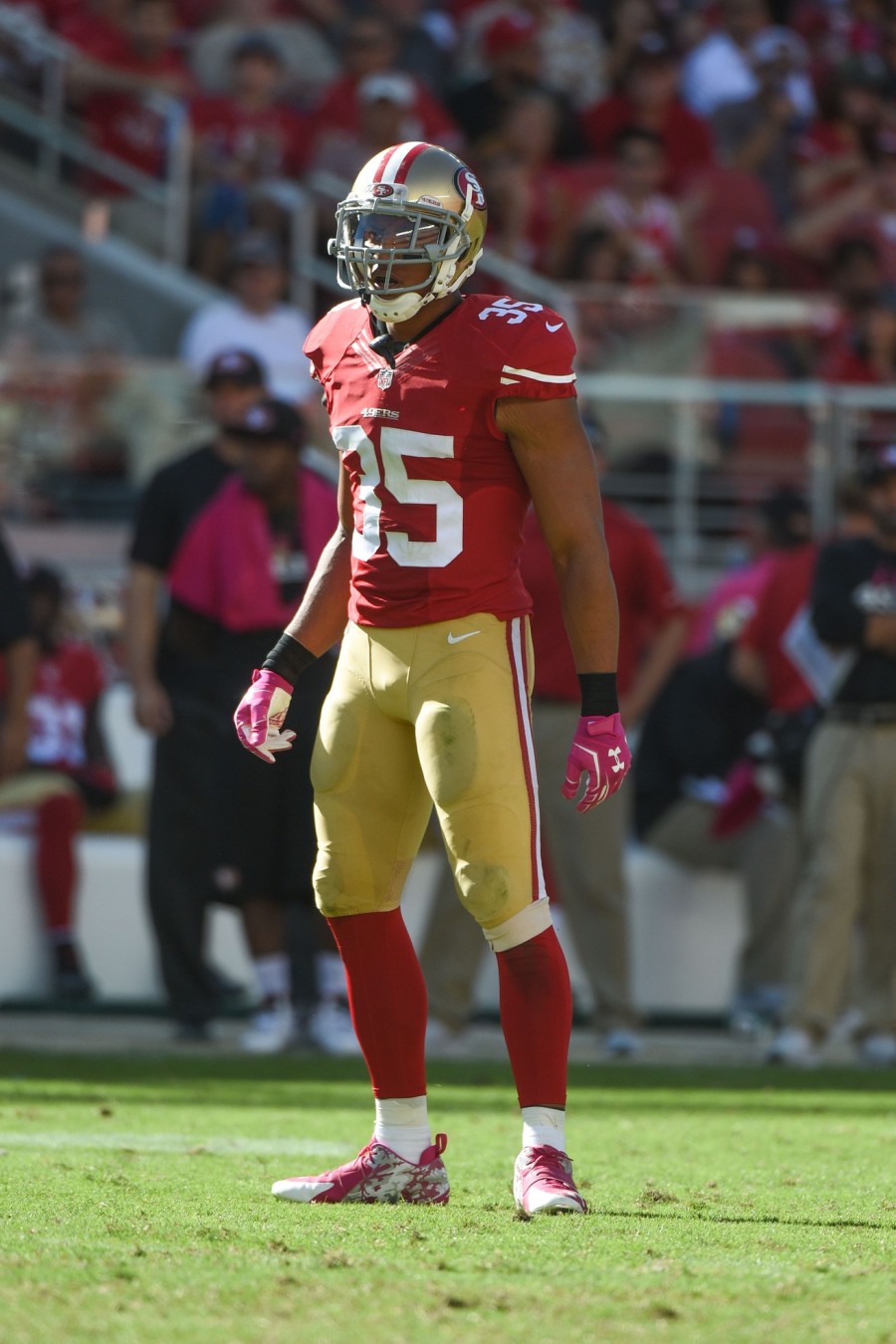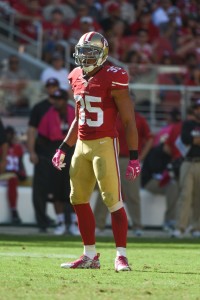 Defensive upgrades should be viewed as a now-or-never priority, because Roethlisberger — despite committing to play in 2018 and pondering an extension — may not have too much time left. Brown will be 30 next season, and Bell's work rate is historic. The Steelers should be focusing on immediate defensive assistance to prevent their injury-prone offense from having to win shootouts consistently.
Reid's admitted his involvement in the Colin Kaepernick-led racial inequality-themed protests could affect his market, but it's hard to see him going unsigned. Although Reid was moved to linebacker by a 49ers team that doesn't look to be interested in keeping him, the former first-rounder is only 26. Despite a season-ending injury in 2016, Reid graded as one of the league's top cover safeties in 2017. He was adept in slot coverage as well.
PFF tabbed Boston, whom the Panthers cut last year, as the No. 9 coverage safety last season. He'll be 26 next season as well. Despite seeking his third contract, Burnett will be just 29 in 2018 and has 102 games of starting experience, having never played as a backup. Vaccaro's specialty is run defense, and while also used plenty in the slot, he may not be worth what the cap-strapped Steelers would have to pay.
Midlevel under-30 possibilities include Michael Thomas, Cody Davis, Bradley McDougald and Tavon Wilson. This is one of the deepest positions in this year's UFA class. The Steelers would be wise to at least inquire on some of of the second-tier talents.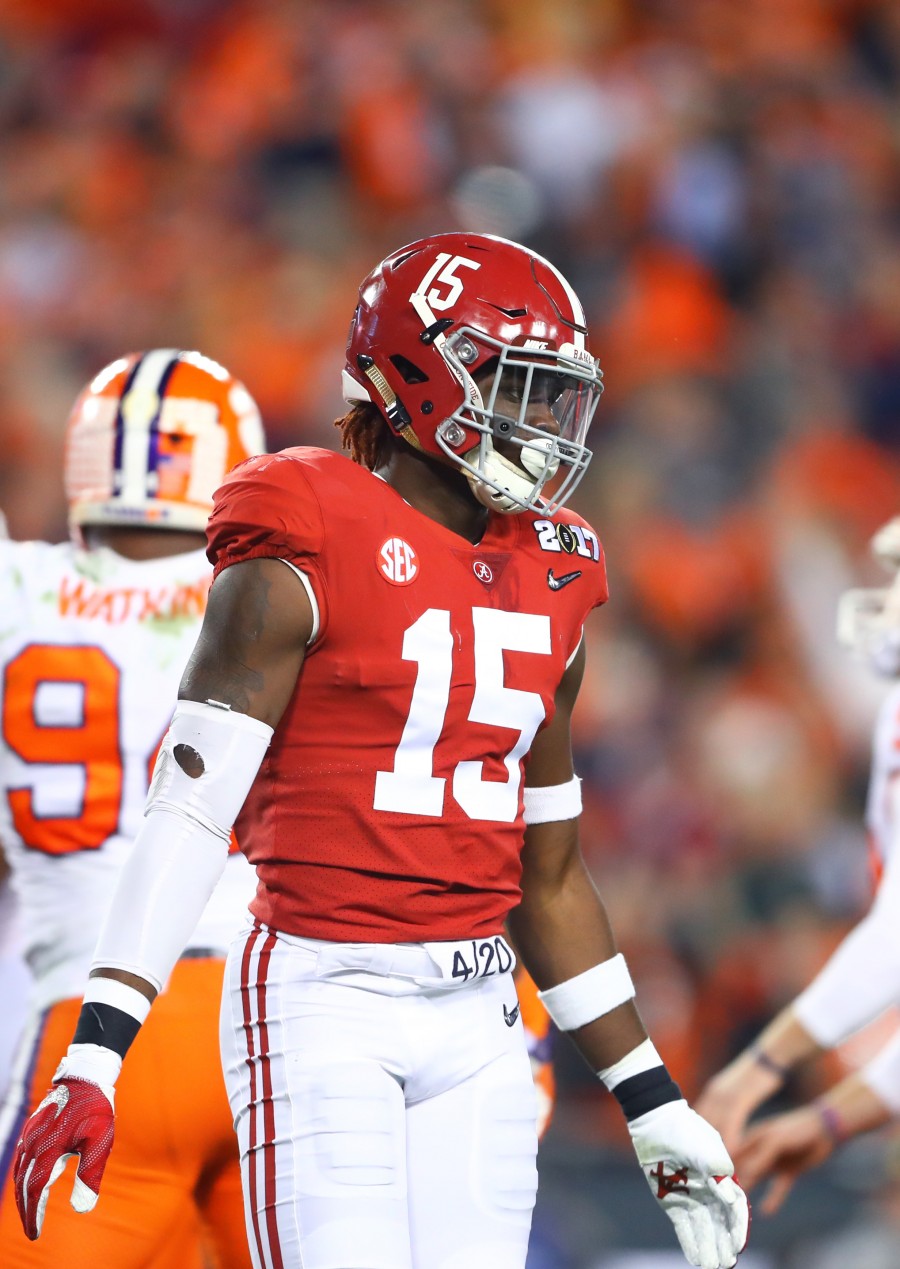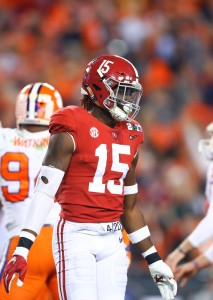 However, if it's the draft well Pittsburgh intends to go to again, another Crimson Tide talent could be late-first-round material. Ronnie Harrison possesses a size/speed combination that placed him as a key Alabama defender during the Tide's past two seasons, finishing with 215 tackles across that span. Landon Collins and Eddie Jackson's early NFL successes would seemingly be a good sign for Harrison's potential. It's unlikely Derwin James will fall this far. However, Matt Miller of Bleacher Report does have the high-end Florida State athlete dropping all the way to No. 30 in his latest mock.
Of course, quality safety play can be attained throughout the draft. Joyner (Round 2, 2014), Adrian Amos (Round 5, 2015) and Kevin Byard (Round 3, 2016) landed on AP or PFF All-Pro teams this season to illustrate this. But the Steelers have not identified secondary performers too well in recent years, so prioritizing one early would not be a bad way to help a defense in dire need of back-eight playmakers.
3) Figure out latest Bell solution: If the Steelers don't re-sign Bell, this would shoot up to the top of their needs list. But it's hard to believe the sides won't be together in 2018. Bell can be tagged again, and should he sign the tender, the All-Pro back's worst-case scenario is a one-year deal worth $14.5MM. The recent extension the Falcons gave to Devonta Freeman contains $18.3MM guaranteed for a five-year period. Bell could lock down a fully guaranteed $26.6MM in two years via the Cousins route.
The Steelers would obviously be better served if they didn't have a $14MM-plus cap charge for their running back this season. At the same time, the workload they've given Bell is troubling for long-term projections. Bell played in just 15 games this season but his 321 carries were 34 more than the player with the second-most (LeSean McCoy). Bell's 85 receptions were also more than part-time runners Alvin Kamara and Christian McCaffrey. As far as total touches, McCoy came closest with 346 — 60 behind Bell.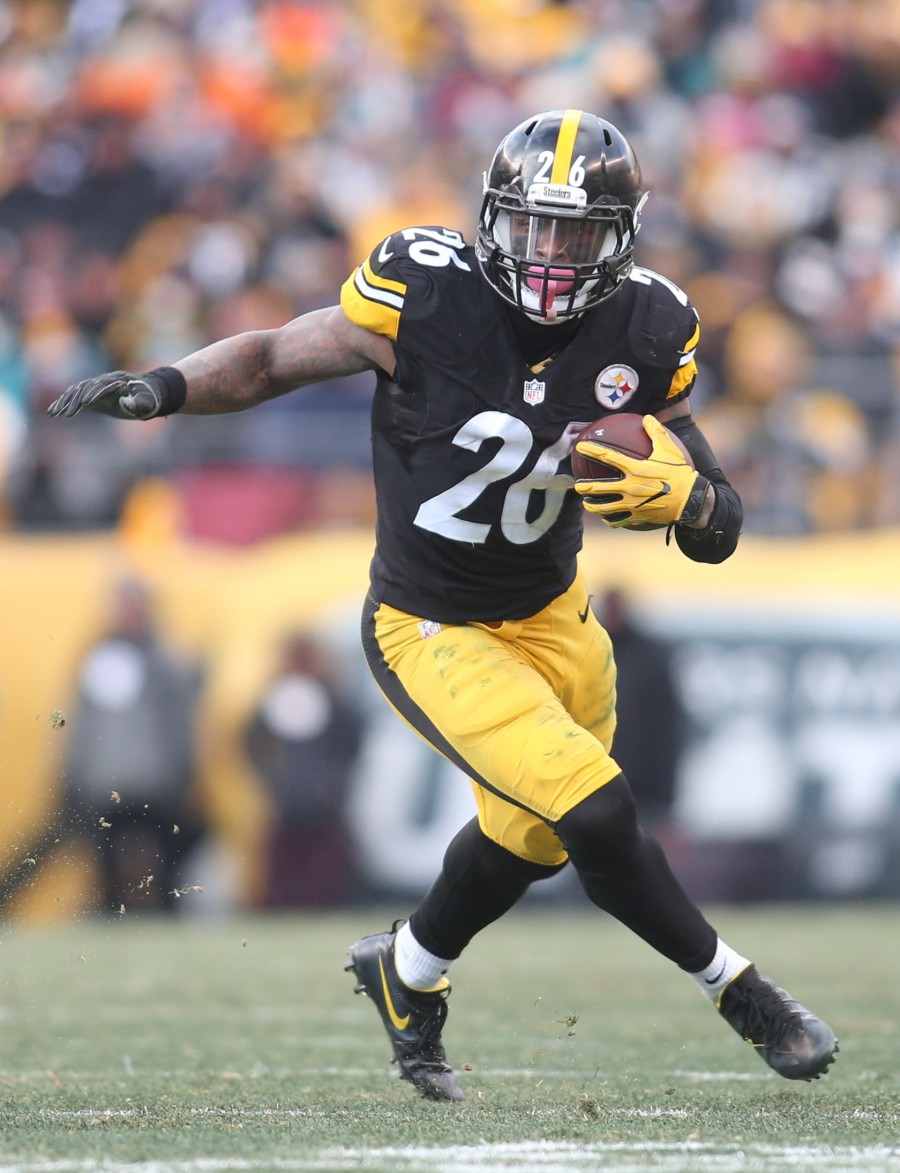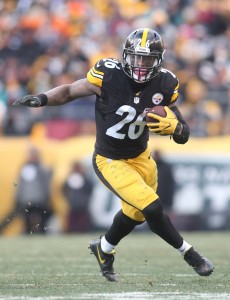 Pittsburgh has given Bell a 1990s ground workload with a 2010s air itinerary, and it's fair to wonder how much longer he can keep this up. But taking Bell off this offense weakens it significantly.
James Conner had moments, but the Pitt product is obviously not in Bell's class at this point. Bell has a certain amount of leverage, but what he doesn't have is the age-25 season he just played to involve in negotiations. By not accepting the Steelers' five-year deal — worth $60MM and set to pay out $30MM over the first two seasons — going into his fifth season, Bell may have lost ground. The running back market did not change much, with Freeman's 2017 extension coming in just slightly north of McCoy's 2015 re-up, and Bell now has 431 extra touches on his resume.
However, the cap is expected to rise to around $180MM this year, and asking prices go up. While Bell said he and the Steelers are closer on terms than the parties were last year at this time, a tag seems likely — idle threats aside. And that will likely lead to another contentious summer.
With key needs on defense, the Steelers don't have the luxury of using a high draft pick on a running back. They already took Conner in the 2017 third round. But Bell is a two-time All-Pro at what could be his value apex. Would another team be willing to work out a deal with Bell in a tag-and-trade scenario? If that deal brought back a package similar to the Alex Smith trade — a Day 2 pick and a young defensive starter at a need area, or a slightly more lucrative package given Bell's age — is that a situation the Steelers could tolerate?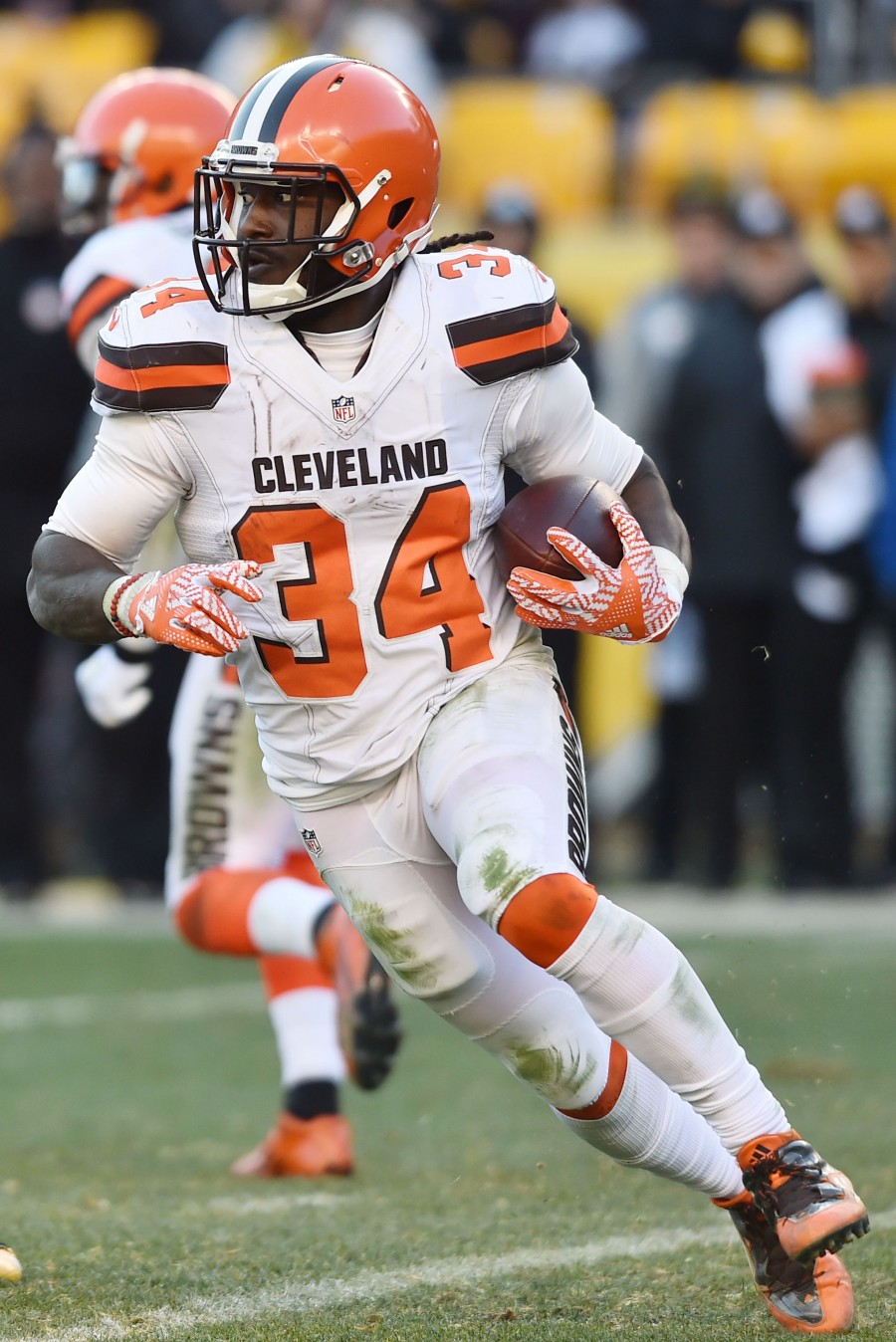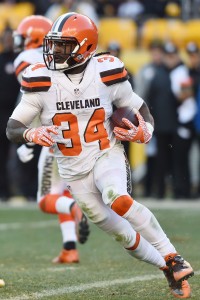 Running back value is not exactly in a great place, but with the 21st-century golden-age passer group on its last legs (save for Rodgers), the position's stock may be higher than it was a few years ago. If the Steelers traded Bell and used a platoon setup of Conner and another Day 2 rookie or Conner and a veteran far cheaper than Bell (available on this year's market: fifth-season players Jerick McKinnon, Isaiah Crowell, Jeremy Hill and Dion Lewis), how big of a hit does the Steelers' offense take?
It's probably a substantial blow. Given Bell's unique running style, his production as a runner and receiver has been (along with Brown's all-time stretch) perhaps the defining Steelers component the past four seasons.
Both sides acknowledge how valuable he is, with one (Bell's) spending much of last summer lobbying for an unrealistic $15MM-AAV contract that reflected his receiving usage as well. That's part of the running back job description. Even though Bell is the quintessential 2018 back, his previous desire to be paid like an RB1 and a WR2 won't happen.
The sides will need to find common ground, because it's difficult to see them apart next season. And the rest of Bell's prime figures to coincide with Brown's and the remainder of Roethlisberger's career. The three will be needed if the Steelers are to finally make it back to a Super Bowl — something that almost seems like it should have happened already — and salvage this explosive era.
Photo courtesy of USA Today Sports Images.
Follow @PFRumors