The Browns have signed running back Kareem Hunt, the club announced Monday.
This will reunite Hunt with John Dorsey, who drafted the embattled running back in the third round during his final draft as Chiefs GM in 2017. That said, this is borderline shocking given Hunt's status. Now that the Browns have signed Hunt, he will be placed back on the commissioner's exempt list, Dan Graziano of ESPN.com tweets.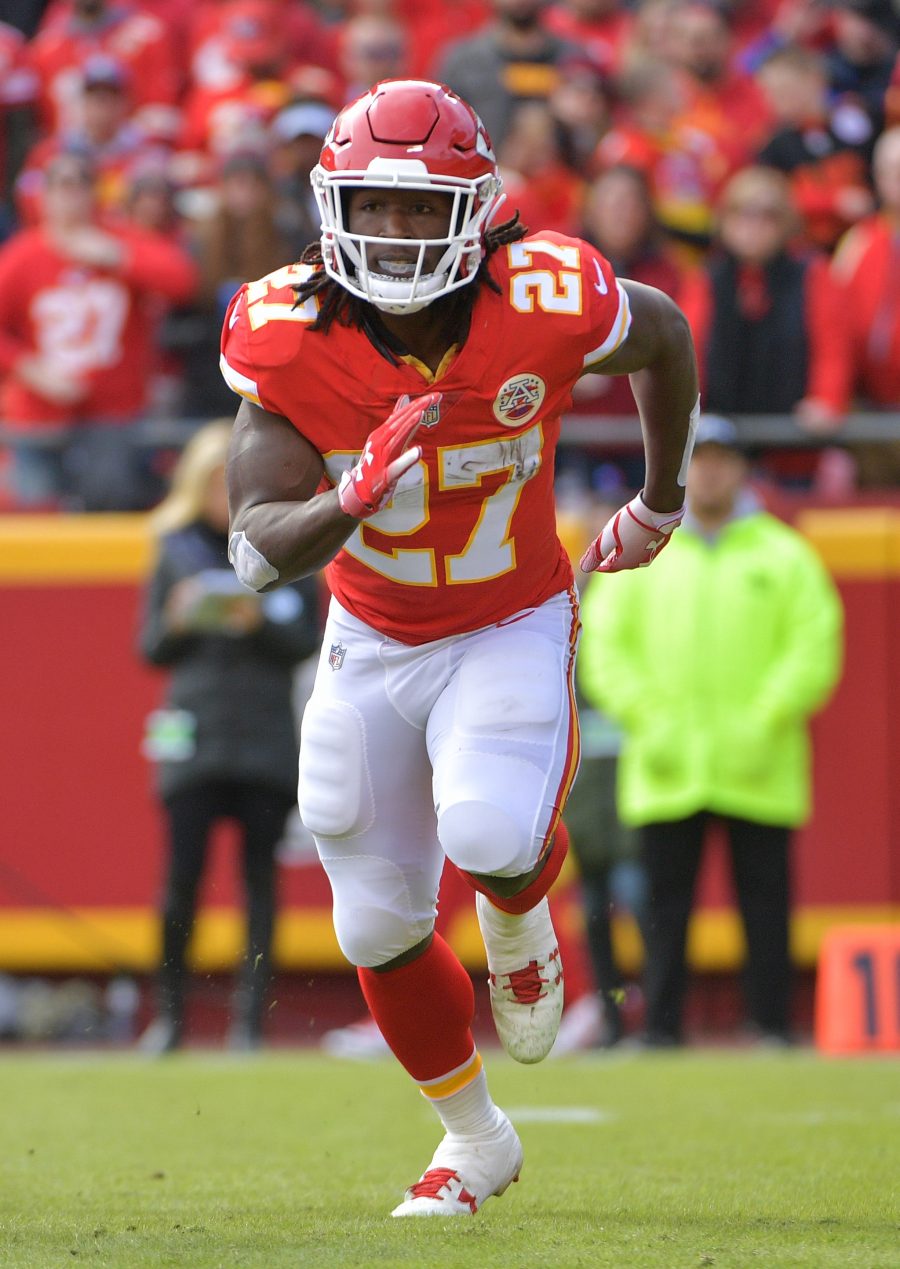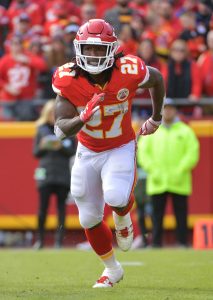 Hunt signed a one-year deal that could be worth more than $1MM, according to NFL.com's Ian Rapoport (on Twitter). This does not factor in the suspension, so Hunt will not max out this value. (He would have made $678K in 2019 on his rookie contract.) The 2017 rushing champion is due to be a restricted free agent after the season, so the Browns would stand to have an easier time retaining him in 2020.
Hunt, 23, is under investigation for three separate 2018 events — most notably the incident captured on video that showed him shoving and kicking a woman at a Cleveland hotel/apartment complex in February of last year.
The NFL placed Hunt on the exempt list before the Chiefs cut him in November, and Rapoport tweets Hunt's goal was to sign before the discipline was levied. The investigation is expected to conclude by March, but Graziano adds (via Twitter) it might be a while before the Browns know how long Hunt will be banned. He will almost certainly end up missing a sizable portion of the 2019 season.
"My relationship and interaction with Kareem since 2016 in college was an important part of this decision-making process, but we then did extensive due diligence with many individuals, including clinical professionals, to have a better understanding of the person he is today and whether it was prudent to sign him," the second-year Browns GM said.
"Kareem took full responsibility for his egregious actions and showed true remorse and secondly, just as importantly, he is undergoing and is committed to necessary professional treatment and a plan that has been clearly laid out."
Considering Hunt's suspension is not yet known, and the fact that the talented back has been out of the league less than three months, the Browns will take heat for this move. While it was expected Hunt would receive another chance, due to his immense talent, it was not expected he would sign more than a month before free agency.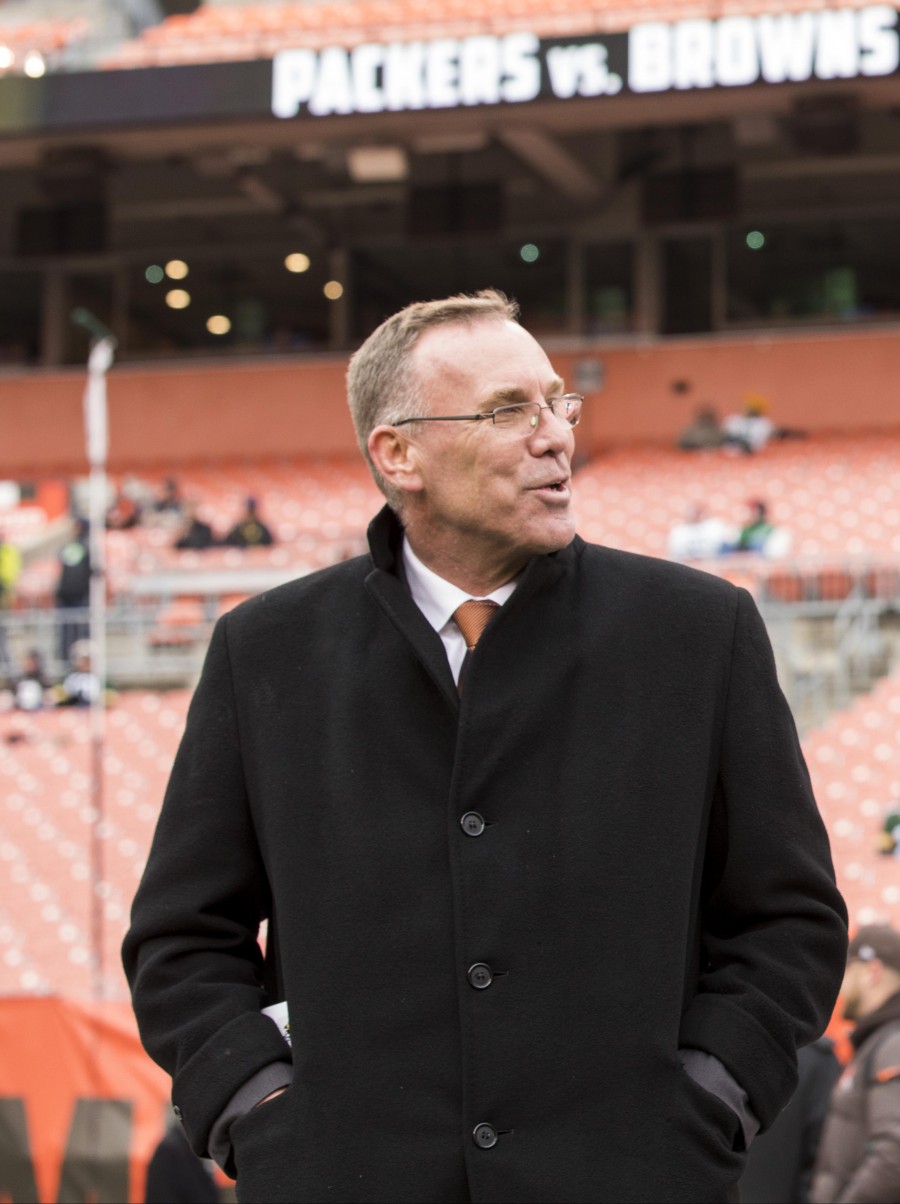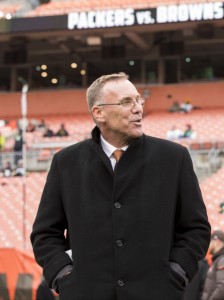 "Given what we know about Kareem through our extensive research, we believe he deserves a second chance but certainly with the understanding that he has to go through critical and essential steps to become a performing member of this organization. … Here at the Browns, there is a detailed plan with expectations laid out that he understands and must follow, because any similar incident will not be tolerated.
"We will support Kareem through this process and utilize our resources, however permitted, to help him become successful on and off the field as long as he continues to show the commitment necessary to represent this organization."
This will place Hunt mere minutes away from the scene of his defining moment. The Toledo alum grew up in Willoughby, Ohio, a suburb just east of Cleveland. He is also under investigation for an alleged assault at a Kansas City nightclub from January 2018 and an alleged incident at a Ohio resort later last year.
Hunt gone through alcohol and anger management treatment since the Chiefs waived him, Rapoport adds (on Twitter), and will continue to do so.
"I would like to once again apologize for my actions last year," Hunt said. "What I did was wrong and inexcusable. That is not the man I was raised to be, and I've learned a great deal from that experience and certainly should have been more truthful about it after the fact. 
"I am committed to following the necessary steps to learn and to be a better and healthier person from this situation. I'm a work in progress as a person, but I'm committed to taking advantage of the support systems that I have in place to become the best and healthier version of myself."
From a football standpoint, this crowds the Browns' backfield. If/when Hunt receives the green light to play in 2019, he will join a team that already employs Nick Chubb. Cleveland's second-round pick last year averaged 5.2 yards per carry, amassing 996 on the season, and scored eight touchdowns. The Browns also have passing-down back Duke Johnson, who signed an extension to stay in Cleveland last year. Johnson's $1.8MM 2019 salary becomes fully guaranteed on March 17, Adam Caplan of Sirius XM Radio tweets.
Hunt won the 2017 rushing title in just more than 15 games, gaining 1,327 yards on the ground. Prior to his Kansas City departure, he compiled 1,202 yards from scrimmage and scored 14 total touchdowns last season.
Follow @PFRumors