One of the biggest talking points in Pittsburgh right now, of course, is the uncertainty the team is facing at the quarterback position. With it all-but guaranteed that Ben Roethlisberger has played his final snap in the NFL, the central focus of HC Mike Tomlin's end-of-season press conference was the team's plans to replace him.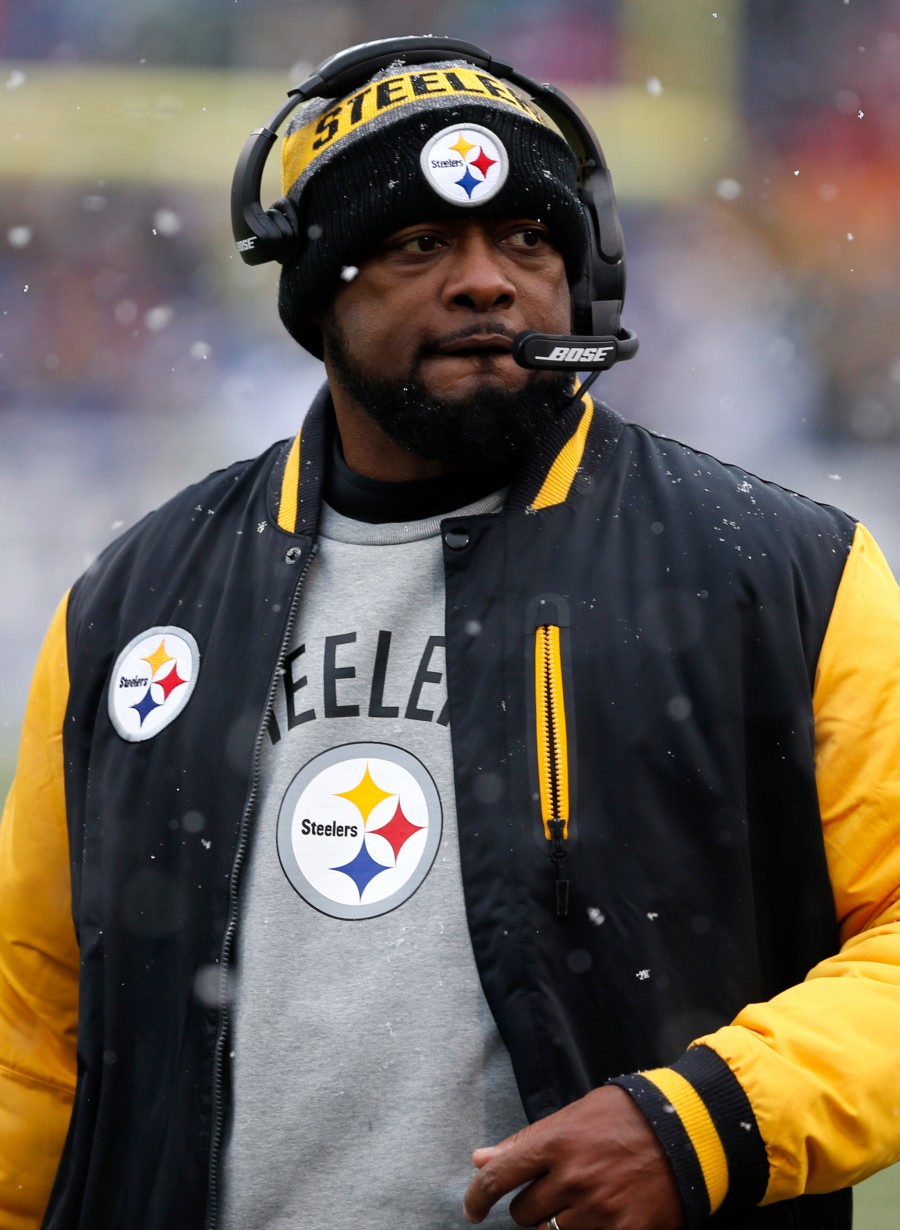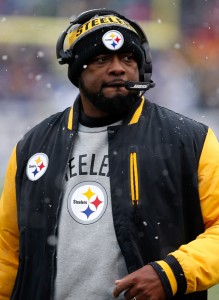 As Tomlin said, "all options are on the table" with respect to finding a new signal-caller. He expressed a level of "excitement" about the process, which could include any combination of free agency, trades and the draft. Let's look at some of their options in each capacity:
First off, the team's in-house options need to be considered. Mason Rudolph is the only QB with a contract for 2022, but Dwayne Haskins could easily be brought back as well. The former has been with the team since being drafted in the third round in 2019, making 10 total starts. His overall play has been inconsistent and underwhelming, though, which prompted the team to bring in Haskins last year. The 2019 first-rounder crashed out of Washington and has only made 13 starts in his three-year career. Tomlin left the door open for each to "establish themselves" going forward.
As for free agency, the team is positioned to have an unusually high degree of flexibility. With over $30MM in projected cap space and not many impact UFAs to sign, the Steelers could add a veteran without much issue. The two best options on that front, however, are likely Jameis Winston and Teddy Bridgewater. Winston's second season in New Orleans – and first as the starter – came to an abrupt end with a torn ACL after just seven games. He would probably offer more upside, if healthy, in 2022 than Bridgewater, whose first year in Denver saw him essentially match his career numbers and confirm himself as a low-end starter. Pittsburgh, or any other QB-needy team could still do worse in free agency than the consistent 29-year-old, though.
As for the trade market, bigger names – but much more uncertainty – are involved. Veterans Aaron Rodgers and Russell Wilson are names frequently thrown around in trade speculation, and the Steelers may be able to afford taking on their contracts if they so desired. However, the former has recently made comments that are a far cry from his trade request made last year. As for Wilson, meanwhile, the team has just decided to keep most of its front office and coaching staff in place, and has no plans to trade the seven-time Pro Bowler. The biggest x-factor in the QB market, of course, is Deshaun Watson. The Texans are indeed looking to move the 26-year-old, but there has yet to be a resolution with respect to his ongoing sexual misconduct allegations.
Some other veterans are being mentioned as trade candidates as well. Established starters who are set to enter the final year of their contracts include Kirk Cousins, Derek Carr and Jimmy Garoppolo. The cap hits of those respective deals cover quite a range, which will play a role in how easy they are to move. In the case of Cousins and Carr, new head coaches and general managers will ultimately decide whether to re-commit to them, or look elsewhere for replacements and make them expendable. For Garoppolo, it has been widely known for quite a while that the franchise is ready to move on to 2021 first-rounder Trey Lance.
The final avenue is the 2022 NFL Draft. This year's QB class is generally seen as underwhelming, and there is no clear-cut, can't-miss type of prospect as there has been in recent years. One of the top options is Kenny Pickett from the University of Pittsburgh, who many regard as the most complete – perhaps safest – option. Other names include Ole Miss' Matt Corral and UNC's Sam Howell, both of whom took their programs to new heights with hugely productive careers. Smaller-school options include Cincinnati's Desmond Ridder, who led his team to an unprecedented CFP semifinal appearance, and Liberty's Malik Willis, who, while very raw, may have the best overall physical traits in the class.
Tomlin made a point in stressing the need for mobility in the new QB, which may lend itself to a draftee being given the reins. In his first mock draft, ESPN's Mel Kiper has the Steelers selecting Corral 20th overall. Meanwhile, the Athletic's Dane Brugler has Pittsburgh taking Howell with that same pick in his latest mock.
One factor to keep in mind is the recent news that offensive coordinator Matt Canada is expected to be back in 2022. The new quarterback – whomever it ends up being – will be tasked with trying to fully implement his scheme, something that the team struggled to do in Roethlisberger's final year.
Let us know who you think will be the Steelers' Week 1 starter in 2022 below.
Follow @PFRumors