Nearly two months have passed since Baker Mayfield made his trade request. The Browns engaged in trade talks with the Panthers during the draft, but the sides did not come particularly close to a deal. As the team begins its Deshaun Watson era, its previous starter waits to learn his next NFL destination.
The Browns wanted to wanted to trade their four-year starter quickly, but the quarterback market soon featured few potential takers. It became clear a low-level return was to be expected, and to even recoup that, the Browns will have to eat a chunk of Mayfield's $18.9MM fifth-year option salary. This has caused Cleveland to hold tight, and The Athletic's Zac Jackson notes the Browns are prepared to ride this out to potentially wait to see if an injury forces a team to reconsider Mayfield in an emergency circumstance (subscription required). The Browns will excuse Mayfield from their June minicamp, if necessary, allowing the QB to satisfy his attendance requirements toward his 2022 salary.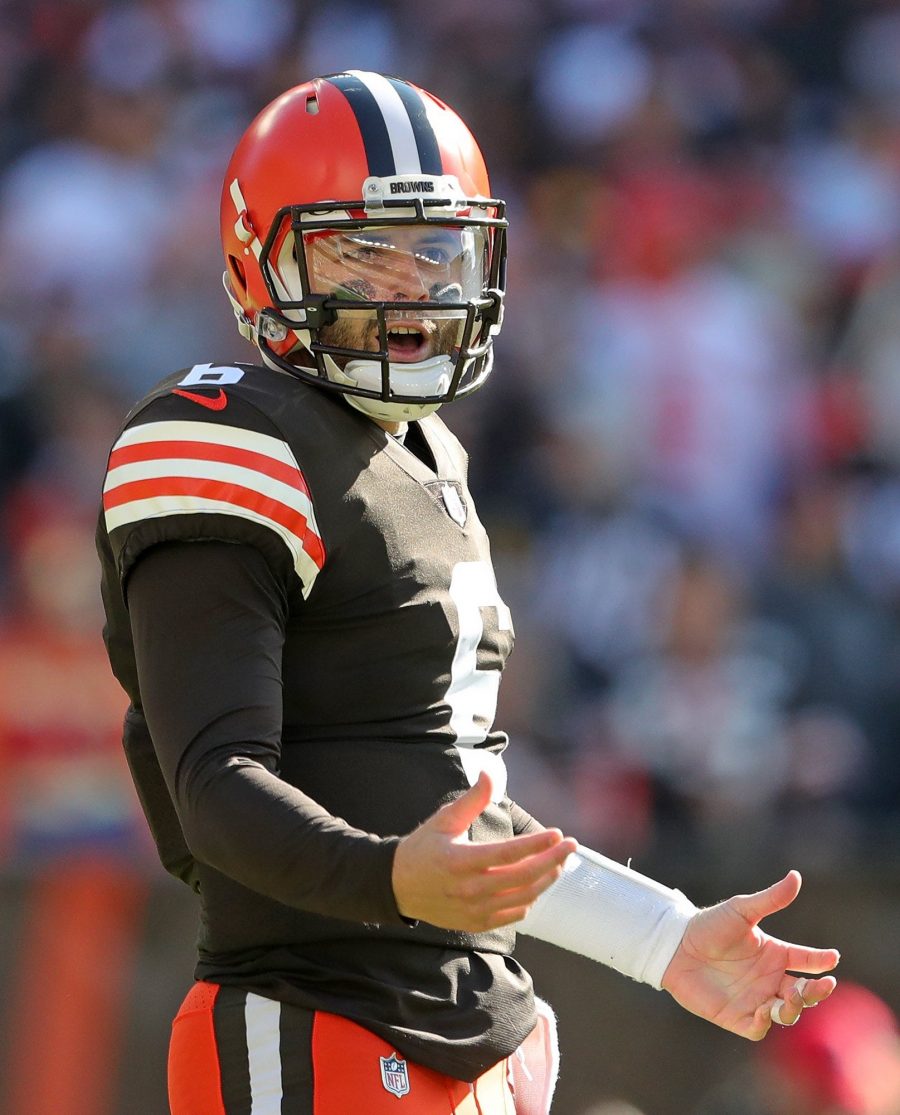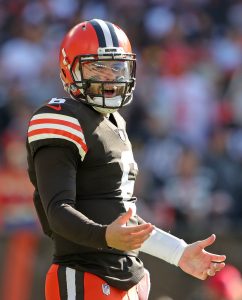 Cutting Mayfield now would benefit him. He is locked into that $18.9MM salary, which would become Browns dead money, and have his pick of teams — perhaps as a chance to prove himself ahead of an intriguing 2023 free agency bid — from which to choose. The longer this impasse goes, the more Mayfield will be limited regarding assimilation with his next team. If the Browns are truly intent on waiting for a training camp injury to change the equation — a la Teddy Bridgewater in 2016 or Ryan Tannehill in 2017 — that will not go over well with Mayfield's camp.
The Panthers have a fifth-year option salary on their quarterback depth chart, in Sam Darnold, but Mayfield has outperformed his draft classmate. Carolina would probably pounce if Mayfield hit free agency, but the team wanted Cleveland to pick up most of Mayfield's salary to facilitate a trade. The Panthers then traded up for Matt Corral in Round 3. Mayfield, who led the Browns to their first playoff win since 1994, would undoubtedly give the 2022 Panthers a better chance to win compared to Darnold or Corral — Robby Anderson's thoughts on the matter notwithstanding — and USA Today's Josina Anderson tweets the Panthers have not closed the book here. Carolina also holds the league's most cap space, at $29MM-plus.
Mentioned as a Mayfield suitor earlier this offseason, the Seahawks are holding a Drew Lock–Geno Smith competition. Seattle, which also resisted selecting a QB in the draft, is not planning to trade for a passer. This is also a team that would certainly take a hard look at Mayfield in free agency, but if Pete Carroll's persistent Lock praise is to be believed, the Seahawks' post-Russell Wilson plan is to let two 2021 backups vie for the job.
The Texans loom as Mayfield monitors. They did not draft a quarterback and have 2021 third-rounder Davis Mills positioned to start. While Watson's ex-employer was not interested in taking Mayfield as part of that trade, the prospect of the Browns eating much of his 2022 salary changed the equation. Mayfield's arrival would throw a wrench into Mills' development, and Houston does not appear prepared to compete for a playoff spot in a stacked AFC. But the disgruntled vet, once healthy, would represent an upgrade opportunity. Of course, so would fellow trade-block resident Jimmy Garoppolo, who has close ties to GM Nick Caserio from their New England days.
The rebuilding Falcons used a third-round pick on Desmond Ridder but have only Marcus Mariota as a placeholder. If Daniel Jones fails to impress the new Giants regime this offseason, would they look into Mayfield? Barring injuries, are there other teams that would make sense? Vote in PFR's latest poll and weigh in with your thoughts in the comments section.
Follow @PFRumors