2:47pm: In a statement, the team confirmed that the procedure was successful in repairing a "fibula fracture and ligament disruption." The 49ers are confident that Lance will be able to make a full recovery in time for the start of the 2023 season.
1:54pm: One day after his season came to an abrupt end, Trey Lance is beginning the recovery process which will allow him to get back on the field. The 49ers quarterback is undergoing surgery to repair his fractured and dislocated ankle today, Tom Pelissero of NFL Network tweets.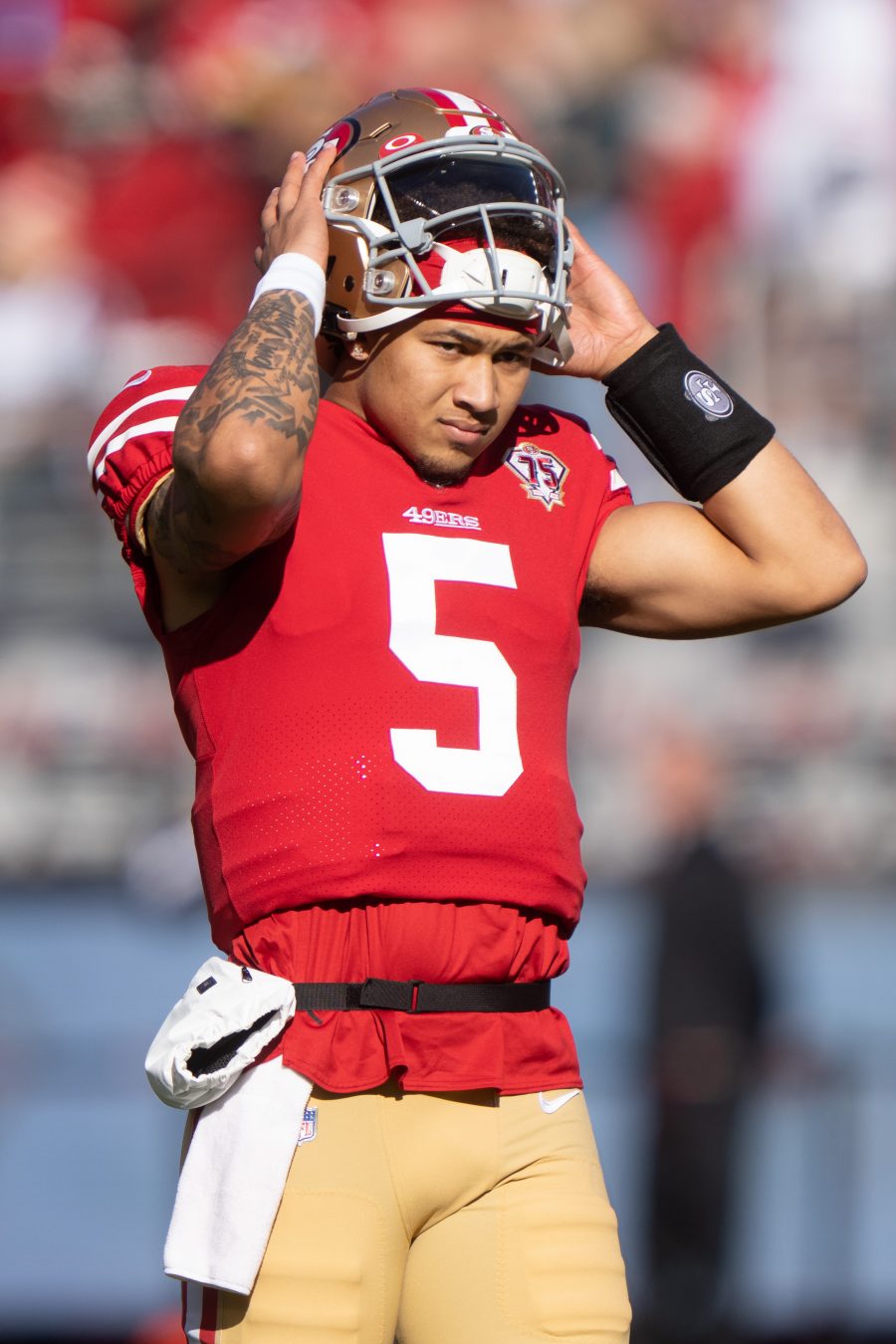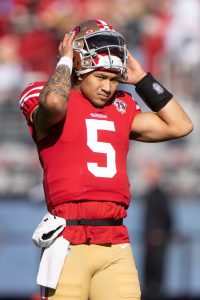 Lance was carted off the field during yesterday's game against the Seahawks. The injury was immediately thought to be serious, and it was confirmed not long after that season-ending surgery would be required. Pelissero notes that the 22-year-old did not suffer a compound fracture, but that provides little in the way of consolation considering the blow this injury represents to his career arc and San Francisco's QB plans.
2022 was meant to mark the beginning of Lance's tenure as the undisputed starter, something which was signalled last April when the 49ers traded up to draft him third overall. Veteran Jimmy Garoppolo helped guide the team to the NFC title game last year, but was thought to be a key figure in the offseason's quarterback market. A shoulder injury left San Francisco with few suitors outside of their division, however.
Ultimately, he stayed in San Francisco on a deal which greatly reduced his base salary but includes plenty of incentives. The fact that he has now once again become the No. 1 gives the 30-year-old significant earning potential. As detailed by ESPN's Field Yates (on Twitter), Garoppolo could make $5.6MM based on playing time and victories, in addition to his $6.5MM base salary, which is fully guaranteed.
A repeat of last year's success (along with that of the 2019 campaign, in which the 49ers went to the Super Bowl) cannot be ruled out, given Garoppolo's track record. Still, he is scheduled to hit free agency this spring, while the 49ers will no doubt keep an eye on the recovery process of their presumed future franchise signal-caller.
Follow @PFRumors