Days away from this year's trade deadline (3pm CT, Nov. 1), a few teams have made some in-season moves to bolster their rosters. Several squads have also restructured contracts this season to create additional space. That extra room will matter as most teams will consider adding or subtracting costs before Tuesday's deadline.
Here is how teams' cap-space numbers (courtesy of OverTheCap) look ahead of the deadline:
Cleveland Browns: $33.72MM
Las Vegas Raiders: $10.35MM
Carolina Panthers: $9.79MM
Atlanta Falcons: $9.71MM
Philadelphia Eagles: $9.47MM
Denver Broncos: $7.79MM
Pittsburgh Steelers: $7.69MM
Indianapolis Colts: $7.23MM
Dallas Cowboys: $7.16MM
Chicago Bears: $7.08MM
Green Bay Packers: $6.6MM
Miami Dolphins: $6.16MM
New York Jets: $5.71MM
Los Angeles Chargers: $4.97MM
San Francisco 49ers: $4.95MM
Los Angeles Rams: $4.93MM
Arizona Cardinals: $4.76MM
Tampa Bay Buccaneers: $4.3MM
Washington Commanders: $4.26MM
Kansas City Chiefs: $3.86MM
Seattle Seahawks: $3.71MM
Jacksonville Jaguars: $3.67MM
New Orleans Saints: $3.61MM
Cincinnati Bengals: $3.31MM
New York Giants: $3.26MM
Detroit Lions: $3.25MM
Baltimore Ravens: $3.07MM
New England Patriots: $2.19MM
Houston Texans: $2.09MM
Buffalo Bills: $1.93MM
Tennessee Titans: $1.59MM
Minnesota Vikings: $852K
The Browns have held the top spot for months, and the gulf between their cap-space figure and the field almost certainly stems from a desire to carry over cap space before Deshaun Watson's cap number spikes from $9.4MM to a runaway-record $54.99MM. Cleveland has recently been linked to creating more cap space. Interest has come in for Greedy Williams, who is in the final year of his rookie contract, and Kareem Hunt. Although the Browns did not grant Hunt's summer trade request, it may now take only a fourth-round pick for Cleveland to deal its backup running back.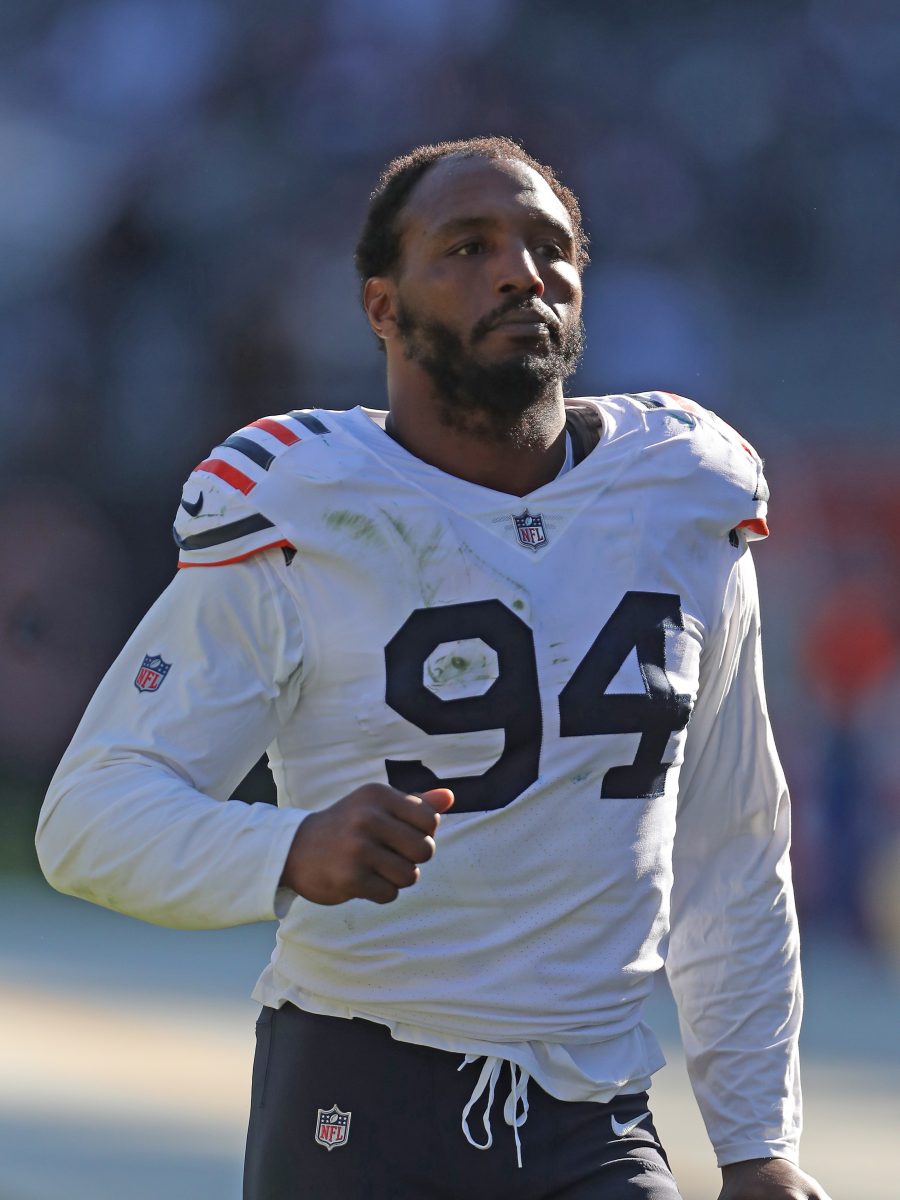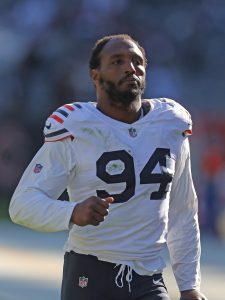 Another potential seller could move up on this list while creating some additional space in 2023. The Broncos are believed to have made Jerry Jeudy available. Unlike fellow trade chip Bradley Chubb, Jeudy is under contract for 2023 (on a $4.83MM cap number). Denver appears more likely to move Chubb. That departure would remove the franchise tag from the team's equation in 2023 — barring a tag for fellow 2023 UFA-to-be Dre'Mont Jones — thus freeing up more free agency funds. It will be interesting if the Broncos, if they are to move Chubb, agree to eat much of his fifth-year option salary. George Paton's club took on most of Von Miller's 2021 money to increase draft compensation.
The Eagles are still near the top despite acquiring Robert Quinn. Philadelphia is paying just $684K of Quinn's contract, which now runs through 2022 instead of 2024. Chicago is on the hook for $7.1MM. The Bears are on track to have a gargantuan lead on the field for 2023 cap space. They are projected to hold more than $125MM next year, according to OverTheCap.
New Chiefs wide receiver Kadarius Toney checks in at just $784K on their 2022 cap sheet. The former Giants first-rounder's figures bump to $1.9MM (2023) and $2.53MM ('24). Kansas City recently restructured Travis Kelce's deal, creating some wiggle room for the Toney addition. The Chiefs, who did not touch Patrick Mahomes' deal this year, restructured Kelce's contract twice in 2022. Thursday's trade hit the Giants with a $2.33MM dead-money charge. Toney will count $3.67MM in dead money for the Giants in 2023.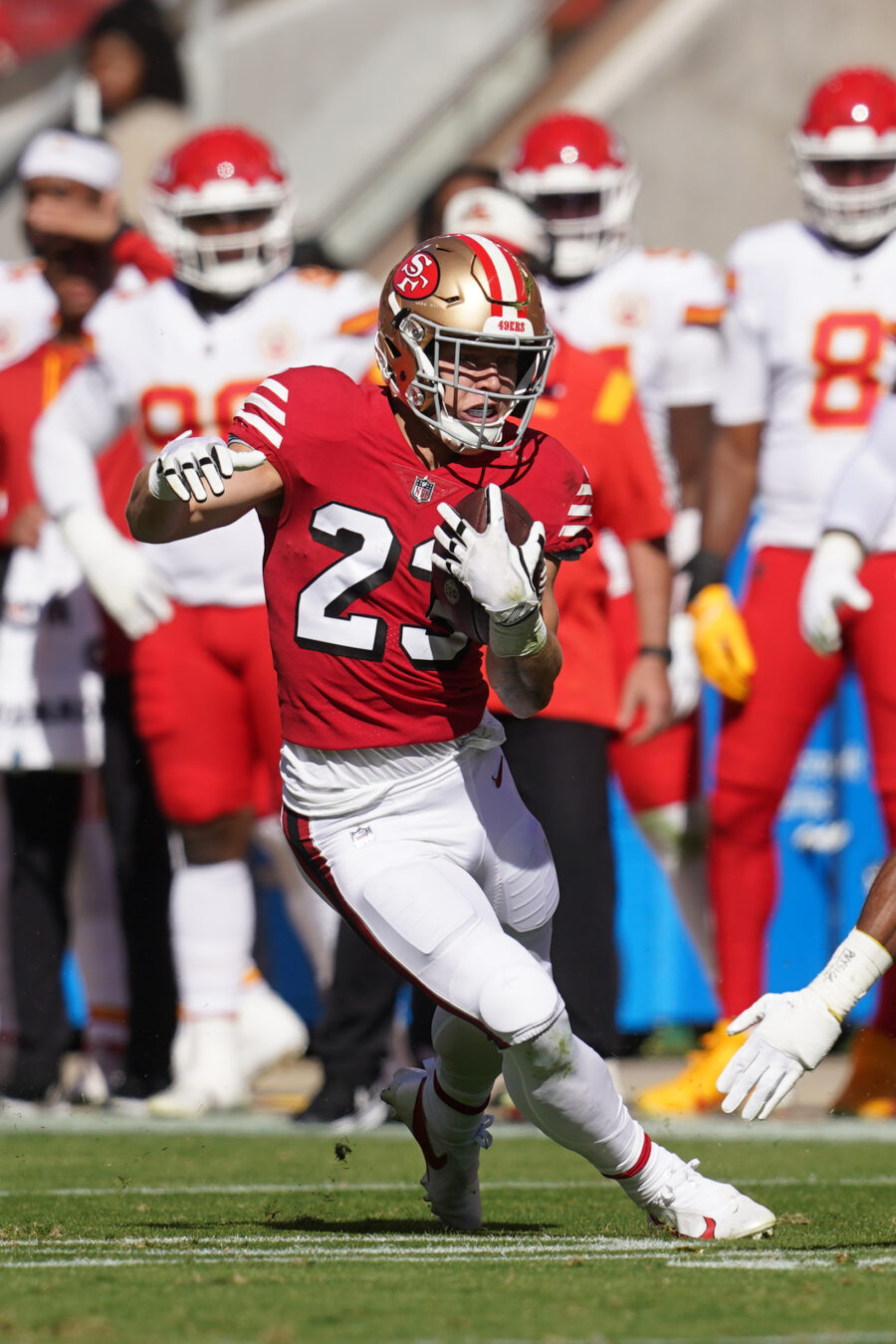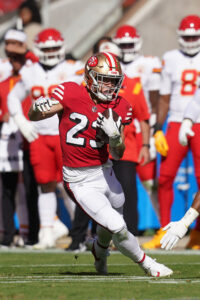 The Panthers picked up nearly $19MM in 2022 dead money via the Robbie Anderson and Christian McCaffrey trades. Unlike the Eagles and Bears, last week's Panthers-49ers McCaffrey swap did not involve Carolina taking on additional salary. McCaffrey's offseason restructure dropped his 2022 base salary to the league minimum; the 49ers have him on their books at just $690K. McCaffrey's record-setting extension will still represent $18.35MM in dead money on the Panthers' 2023 cap, but his nonguaranteed base salaries from 2023-25 ($11.8MM, $11.8MM, $12MM) transferred fully from Carolina to San Francisco.
On the subject of 2022 dead money, the Bears lead the way with $80.32MM. The Falcons added to their total this month, however, by trading Deion Jones to the Browns. That deal saddled the Falcons with $11.38MM in additional dead money — accompanying the franchise's record-setting Matt Ryan dead-money hit ($40.53MM) — and ballooned Atlanta's overall total to $78.57MM. Ryan is off the Falcons' books after this year, but Jones will carry a $12.14MM dead-money figure in 2023.
Follow @PFRumors