The countdown to this year's October 31 trade deadline continues, and a number of deals have already been made. More will follow in the coming days, though, as contending teams look to bolster their rosters for the stretch run and sellers seek to offload expiring contracts and gain future draft assets. Much will be driven, of course, by each squad's financial situation.
Courtesy of Over the Cap, here's a breakdown of every team's cap space in advance of the deadline:
San Francisco 49ers: $39.89MM
Cleveland Browns: $33.99MM
Arizona Cardinals: $11.1MM
Cincinnati Bengals: $10.78MM
Tennessee Titans: $10.55MM
Las Vegas Raiders: $9.16MM
Chicago Bears: $9.06MM
Los Angeles Chargers: $9.05MM
Indianapolis Colts: $8.78MM
Minnesota Vikings: $7.96MM
Green Bay Packers: $7.55MM
New York Jets: $7.17MM
Seattle Seahawks: $7.16MM
Carolina Panthers: $7.07MM
Dallas Cowboys: $7.03MM
Baltimore Ravens: $6.83MM
Atlanta Falcons: $6.76MM
Detroit Lions: $6.62MM
Jacksonville Jaguars: $6.42MM
New Orleans Saints: $4.67MM
Buffalo Bills: $4.58MM
Los Angeles Rams: $4.37MM
Houston Texans: $4.26MM
Washington Commanders: $3.78MM
Kansas City Chiefs: $3.7MM
Tampa Bay Buccaneers: $3.63MM
Miami Dolphins: $3.49MM
New England Patriots: $2.87MM
Philadelphia Eagles: $2.81MM
Pittsburgh Steelers: $2.55MM
Denver Broncos: $1.22MM
New York Giants: $991K
The 49ers have carried considerable space throughout the season, but general manager John Lynch made it clear last month the team's intention was to roll over most of their funds into next season. Still, with San Francisco sitting at 5-2 on the year, it would come as little surprise if at least one more depth addition (separate from the Randy Gregory move) were to be made in the near future.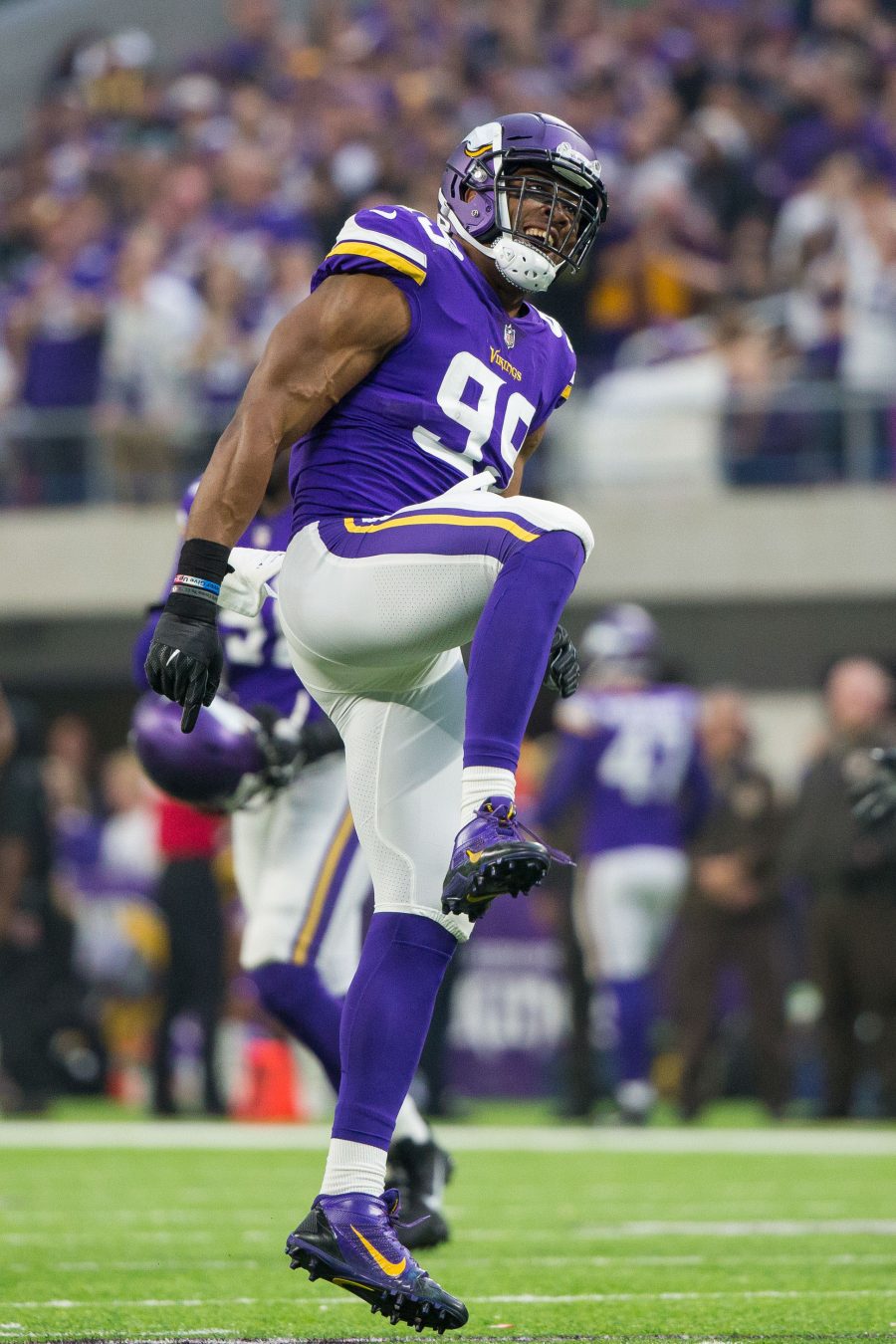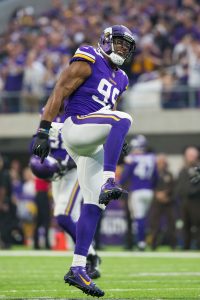 Deals involving pick swaps for role players dominated the trade landscape for some time, but more noteworthy contributors have been connected to a potential swap recently. One of them – Titans safety Kevin Byard – has already been dealt. That has led to speculation Tennessee is open to dealing other big names as they look to 2024. Derrick Henry's name has come up multiple times with respect to a deal sending him out of Nashville, but that now seems unlikely.
Several edge rushers are on the market, including Danielle Hunter (Vikings) and one or both of Montez Sweat and Chase Young (Commanders). Hunter nearly found himself with the Jaguars this offseason, and last year's AFC South winners could be on the lookout for a pass rush boost. A mid-level addition in that regard would come as little surprise. In Minnesota and Washington's case, however, it remains to be seen if they will be true sellers given their 3-4 records heading into tomorrow's action.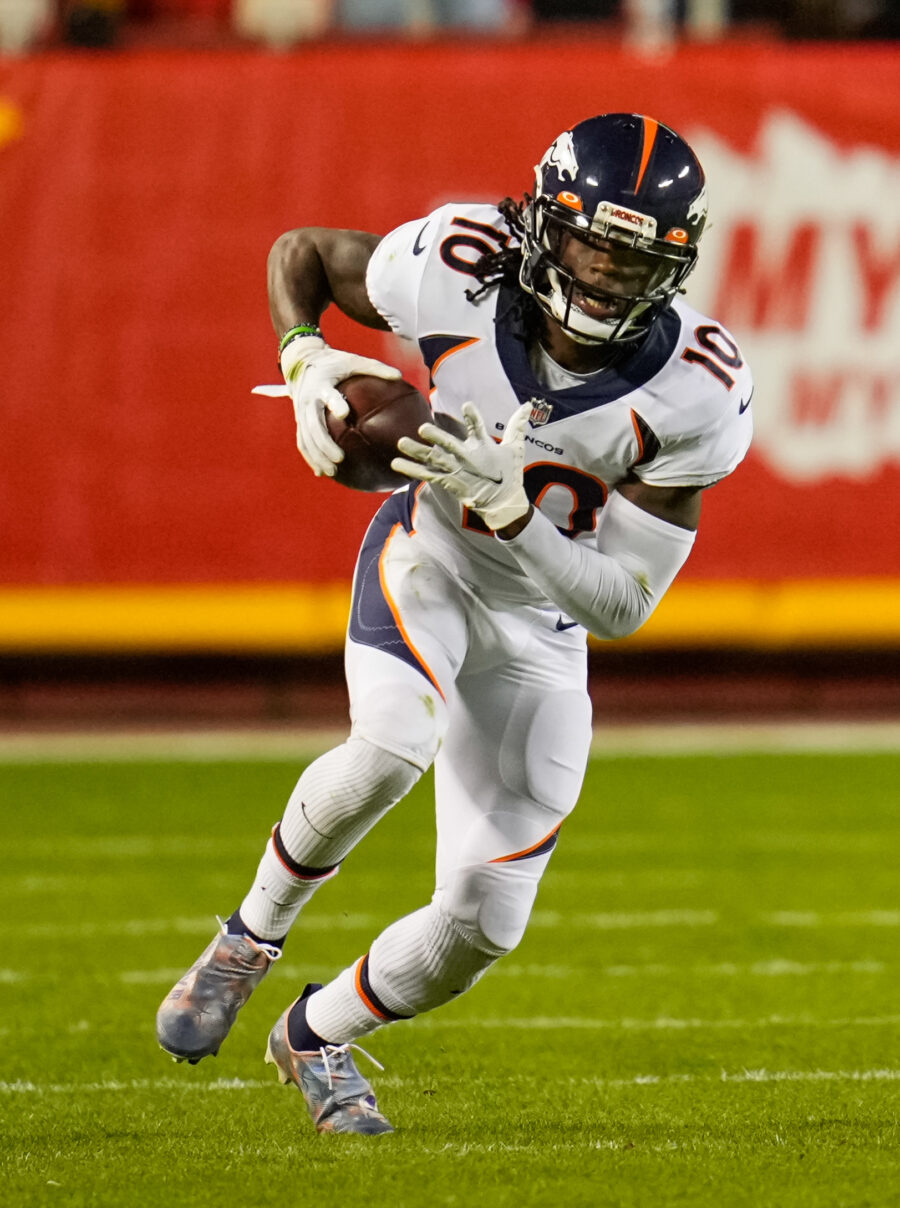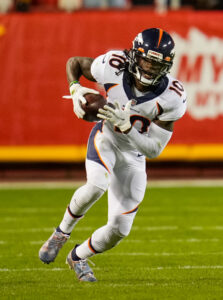 A number of receivers could also be on the move soon. Both the Broncos' pair of Jerry Jeudy and Courtland Sutton and the Panthers' Terrace Marshall have been involved heavily in trade talk. Jeudy and Sutton are on the books at an eight figure price tag next season, and the Broncos are unlikely to receive the draft capital they could have at prior points in their Denver tenures. Marshall, by contrast, is in the third season of his four-year rookie contract and could fit more comfortably into an acquiring team's cap situation. The Panthers have allowed him to seek out a trade partner.
The Cowboys sit in the top half of the league in terms of spending power, but mixed signals initially came out with respect to their interest in making a splash. Owner Jerry Jones has insisted Dallas will not initiate negotiations on a trade, citing his confidence in a 4-2 roster which has been hit by a few notable injuries on defense in particular. Despite having more cap space than most other teams, the Bengals are likewise expected to be quiet on the trade front.  
The past few years have seen a notable uptick in trade activity around the league, and it would come as a surprise if that trend did not continue over the next few days. Last-minute restructures and cost-shedding moves would help the teams in need of flexibility pull off moves, though sellers will no doubt also be asked to retain salary if some of the higher-paid veterans on the trade block end up being dealt. Given the spending power of teams at the top of the list, there is plenty of potential for the league's landscape to change ahead of the stretch run to the playoffs.
Follow @PFRumors