The hits just keep on coming for a banged up 49ers team that will now be playing it's home games in Arizona. Defensive ends Dee Ford and Ronald Blair as well as center Weston Richburg all aren't expected to play the rest of the season, head coach Kyle Shanahan said during his Tuesday press conference.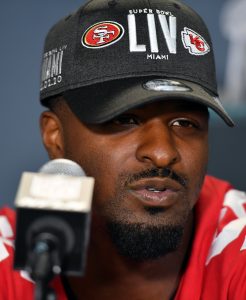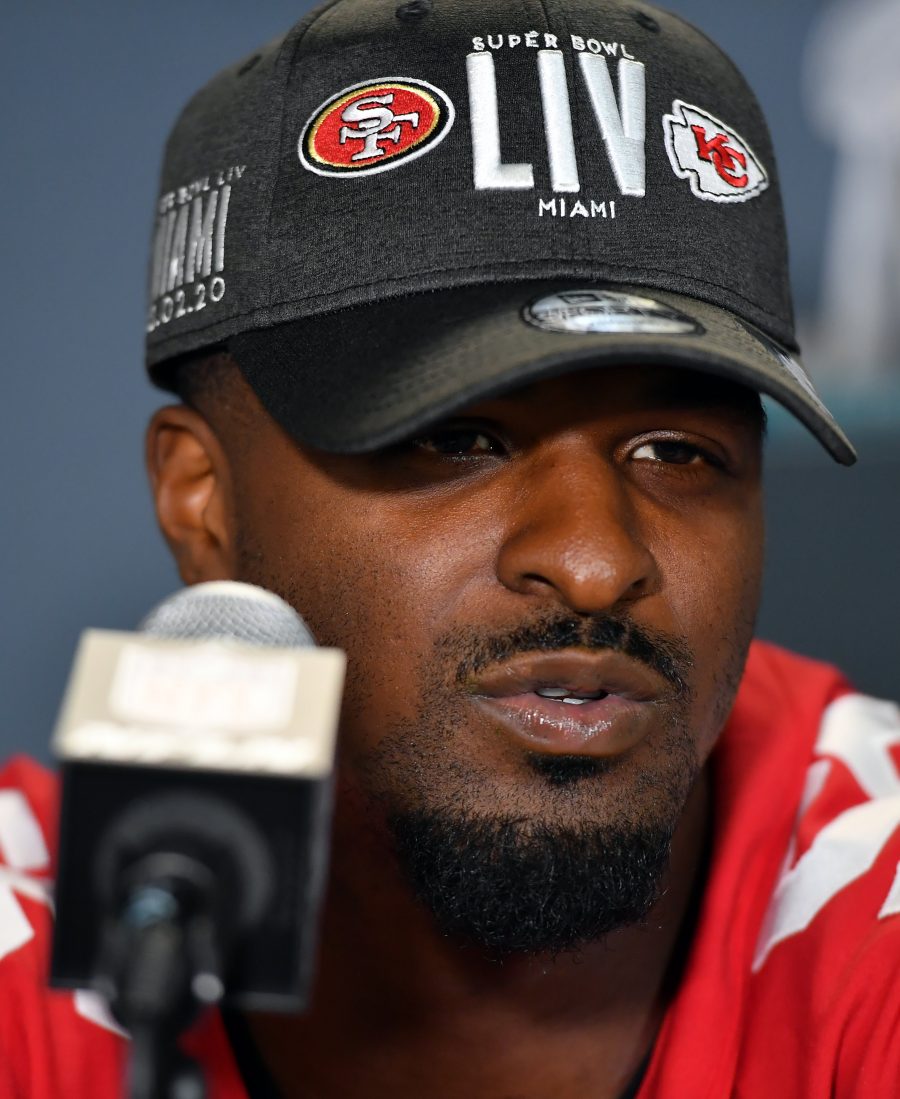 Back in late October Shanahan had said Ford wouldn't return until Week 12 at the earliest, but now the team is shutting him down. Richburg was eligible to return from the PUP list after Week 6, and the last we heard about him was in October as well when it was reported he was likely a few weeks away. Blair also was on the PUP list to start the year, and the team had initially hoped to have him back for the start of the season. Shanahan said both Blair and Richburg suffered serious setbacks during their respective recoveries.
Richburg suffered a torn patellar tendon late last year while Blair went down with an ACL tear in November, and both apparently experienced complications. Richburg was the team's full-time starter at center in 2018 and 2019, and his absence has left a big hole along the offensive line. Blair has played a rotational role as a pass-rusher since the 49ers drafted him in 2016, and he certainly could've been used this season as San Francisco experienced a rash of injuries up front, including an ACL tear for Nick Bosa.
Ford has been a big disappointment and unable to stay on the field since the 49ers traded a second-round pick for him and signed him to a new five-year, $87.5MM deal in March of 2019. He played in only 11 games last season and just one this time around after what has proved to be a disastrous trade.
Ford is signed through the 2023 season at over $15MM annually, but the 49ers can get out of his contract without taking too much of a hit this offseason. The team shopped him this past offseason, but it's doubtful anyone is looking to take on that contract now. Ford had 13 sacks and led the league in forced fumbles as recently as 2018, but his stock has taken a big hit the past couple years. Hopefully he can get healthy and back to his old self soon. In the meantime, unless he's willing to take a paycut, he's likely played his last down with the 49ers.
Photo courtesy of USA Today Sports Images.