Shaquille Leonard remains on the waiver wire, though the decorated off-ball linebacker is likely to hit free agency after this afternoon's deadline. In the unusual position of being cut during his age-28 season, the sixth-year defender is now an interesting piece for contenders to pursue.
The Colts did not believe they were receiving value from the four-time All-Pro and decided to cut bait now as opposed to doing so after the season. This will stand to benefit Leonard, as ESPN.com's Stephen Holder notes Indianapolis DC Gus Bradley had informed the veteran he would be a healthy scratch in Week 12. It is also likely the Colts would have continued to deactivate Leonard for the rest of the season, Holder adds.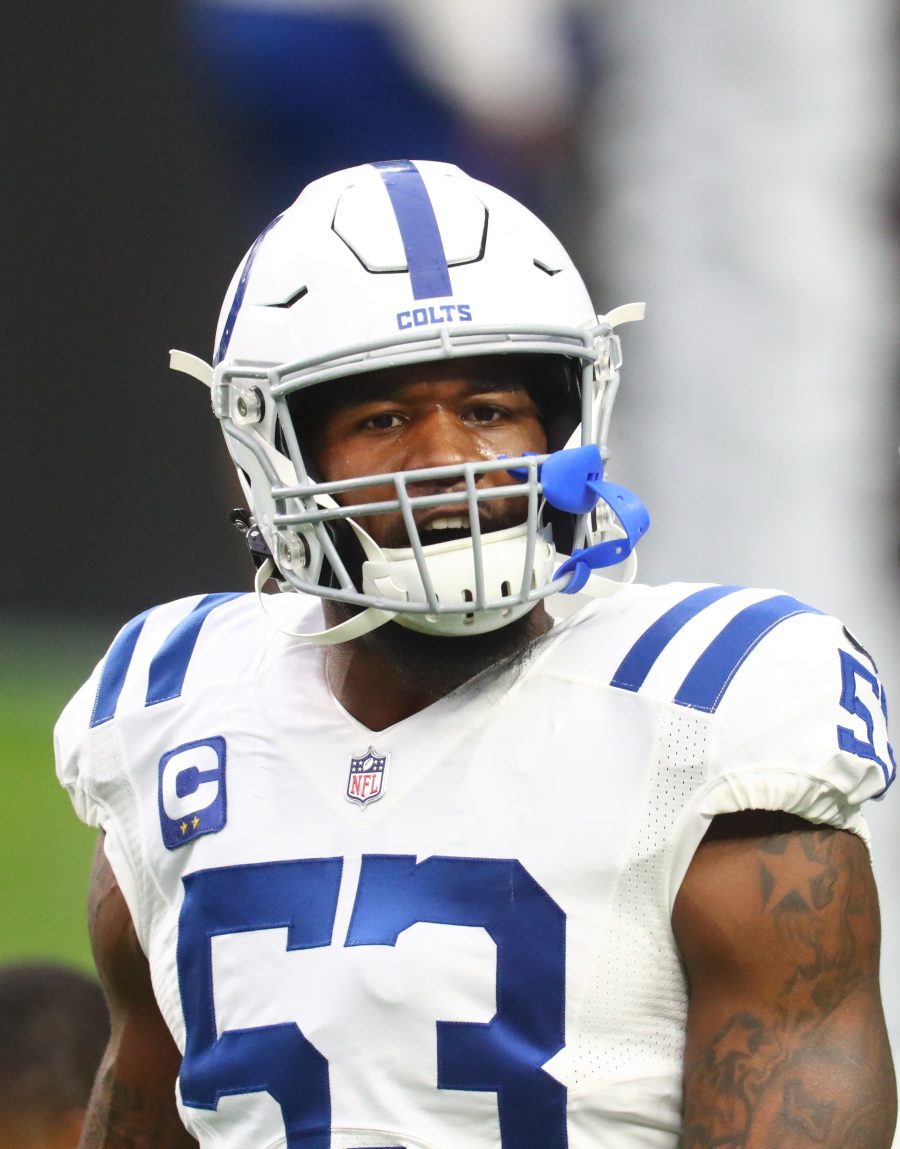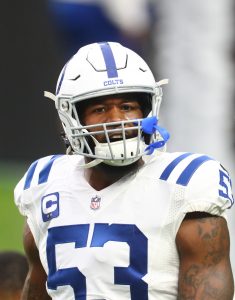 Leonard said he asked for a November meeting to assess his progress from a two-surgery 2022, per the Indianapolis Star's Nate Atkins. Granting the meeting Monday, Bradley confirmed the healthy-scratch plan for Week 12. On the players' off day Tuesday, Chris Ballard indicated Leonard would be cut — a decision the former Colts centerpiece called "shocking." Coaches had informed Leonard his playing time — down noticeably from his 2018-21 usage — would be reevaluated as the season progressed, and the turnover-forcing dynamo had voiced frustration about the new role in Bradley's defense.
"I always say that they say [complaints] are OK until you step on toes. I said that two weeks ago and I still stand by it," Leonard said, via Holder, of his comments regarding playing time. "I don't know if that played a part. Do I think it plays somewhat of a part in it? Yes, because they could see it as a distraction. But I tried to be respectful with my answer."
Zaire Franklin leads Colts linebackers in snaps, with 634. Leonard logged 454 in nine games. The improved play of E.J. Speed contributed to Leonard's reduced time as well, according to ESPN.com's Dan Graziano, who doubles down on the notion Leonard will clear waivers today. The Colts re-signed Franklin (three years, $10MM) in 2022 and reupped Speed (two years, $8MM) this offseason. Leonard was attached to the NFL's second-most lucrative LB accord (five years, $98.5MM). While no guaranteed money remains on the deal post-2023, a team would be responsible for $6.11MM in '23 base salary were a claim submitted.
Speed will now move forward as Indy's starting weakside linebacker. Pro Football Focus rates Speed, a 2019 fifth-round pick who has primarily been a backup, as the Colts' top linebacker this season. When Franklin missed the team's Week 9 game against the Panthers, Leonard's playing time did not return to his pre-2022 level. Instead, the Colts used second-year UDFA Segun Olubi more frequently. This effectively displayed writing on the wall for Leonard in Indianapolis, despite the former second-round pick having produced one of the best four-year runs for any player in franchise history.
While Leonard certainly could prove the Colts wrong for their effective demotion in Bradley's system, the team will save more than $16MM in cap space for 2024. With both Franklin and Speed under contract beyond this year, Indy will take a look at how this more cost-effective tandem performs during this season's stretch run. Still, Leonard offered one of the more impactful periods by an off-ball linebacker this century. He is the only active player with at least 15 sacks and 10 interceptions over the past six years. It will be interesting to see what role his new team will have him playing to close out the season.