The XFL won't compete with the NFL for players, but the league could still gain high-end talent by not being obligated to follow the NFL's draft-eligibility rules, CEO Oliver Luck told ESPN's Outside the Lines (Tweet by ESPN's Kevin Seifert).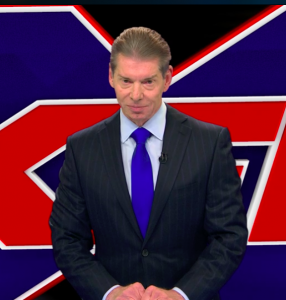 The NFL's draft rules are well known, as any player who wants to put his name in the pool must be at least three years removed from high school. By not adhering to the long-held practice, the upstart league could be an option for any notable freshman or true sophomore who doesn't want to wait.
It's hard to fathom a top quarterback testing the waters, but a high-profile running back trying it out to make the most out of a relatively short professional shelf life is much more feasible. It will definitely be an interesting caveat to watch in the coming years.
In more XFL news, WWE chairman Vince McMahon sold more than three million shares of WWE stock in March with the intention to use the proceeds to fund the new football league, Sports Illustrated's Dan Gartland writes. The sale netted McMahon just under $272MM.
Obviously, with that type of investment, McMahon is not worried about the failures of the AAF, which recently suspended operations. In response to the league's folding, the XFL issued a statement (Via Pro Football Talk):
"We have said all along the success or failure of other leagues will have no impact on our ability to deliver high-quality, fast-paced, professional football," the league owned and operating by Vince McMahon said, via Daniel Kaplan of SportsBusiness Journal. "The XFL is well-funded, we have time before kick-off to execute our business plan, and we will soon announce a national broadcast and cable TV schedule that makes it easy for fans to find our games consistently every weekend when we launch next February. There is no doubt that avid football fans want more and we're excited to get going in 2020."
Photo courtesy of USA Today Sports Images.