Former NFL wide receiver/return man Jacoby Jones will officially announce his retirement later today, according to press release from the Ravens.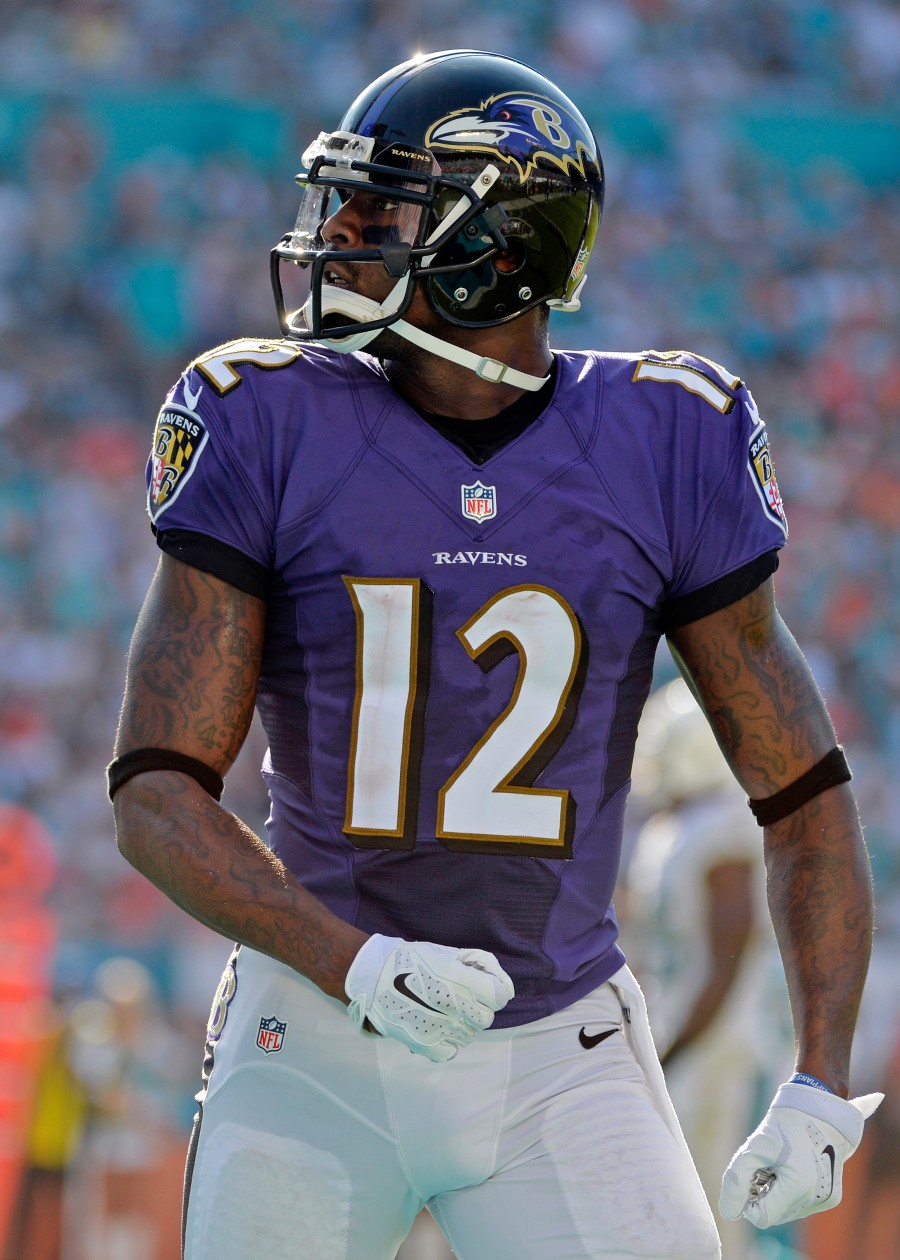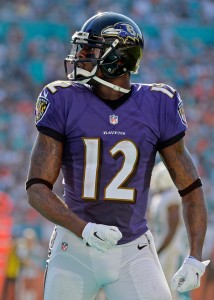 Jones, 33, enjoyed a nine-year NFL tenure, but he's perhaps best known for his efforts in the 2012-13 playoffs as a member of the Ravens. With fewer than 50 seconds remaining in Baltimore's AFC divisional round matchup against Denver, Jones got behind Broncos safety Rahim Moore to haul in a 70-yard touchdown to tie the game. Following what became known as the "Mile High Miracle," the Ravens defeated Denver in overtime, beat New England in the AFC Championship Game, and eventually won the Super Bowl over San Francisco.
A third-round pick in 2007, Jones spent five seasons with the Texans before joining the Ravens from 2012-14. The Lane product finished up his career in 2015 by playing in five games with the Chargers and four contests with the Steelers. All told, Jones posted 203 receptions for 2,733 yards and 14 touchdowns, and added nine more scores in the return game. He earned first-team All-Pro honors in 2012 as a returner.
PFR extends its best wishes to Jones in retirement.