The Colts have released four players as they continue to trim their way down to a 75-man roster. On Monday morning, the Colts announced that they have released tight end Konrad Reuland while waiving wide receiver Daniel Anthrop, tackle Keith Lumpkin, and running back Trey Williams.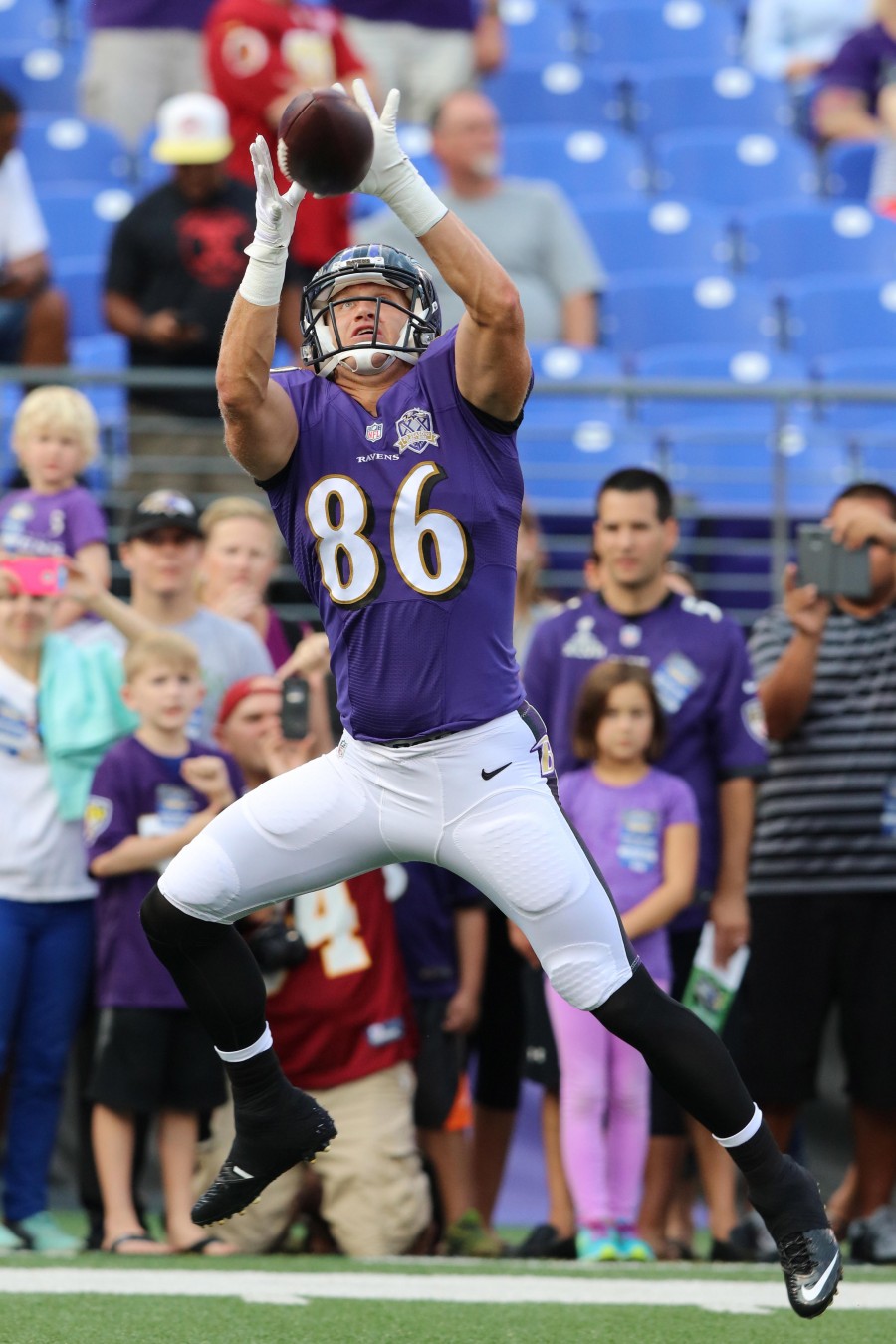 Reuland was at the bottom of the Colts' tight end depth chart with Dwayne Allen, Jack Doyle, Erik Swoope, and Darion Griswold all ahead of him. The well-traveled 29-year-old appeared in 26 games for the Jets between 2012 and 2013 and also appeared in four games for the Ravens last season.
The Colts' roster now stands at 77 thanks to the wave of cuts made over the weekend. They must drop two more players between now and the 75-man deadline.
Photo courtesy of USA Today Sports Images.