UPDATE, 8:35pm: It's now official. Juszczyk has signed a five-year extension with the 49ers worth an impressive $27MM, Ian Rapoport of NFL Network tweets. Rapsheet notes the contract is signed, so it's a done deal. The pact comes with $10MM guaranteed, Jason La Canfora of CBS Sports tweets.
8:33am: About three weeks ago, we heard that the 49ers were making a push to re-sign fullback Kyle Juszczyk in advance of free agency. With the legal tampering period set to kick off tomorrow, it appears that San Francisco may have struck an accord just in time.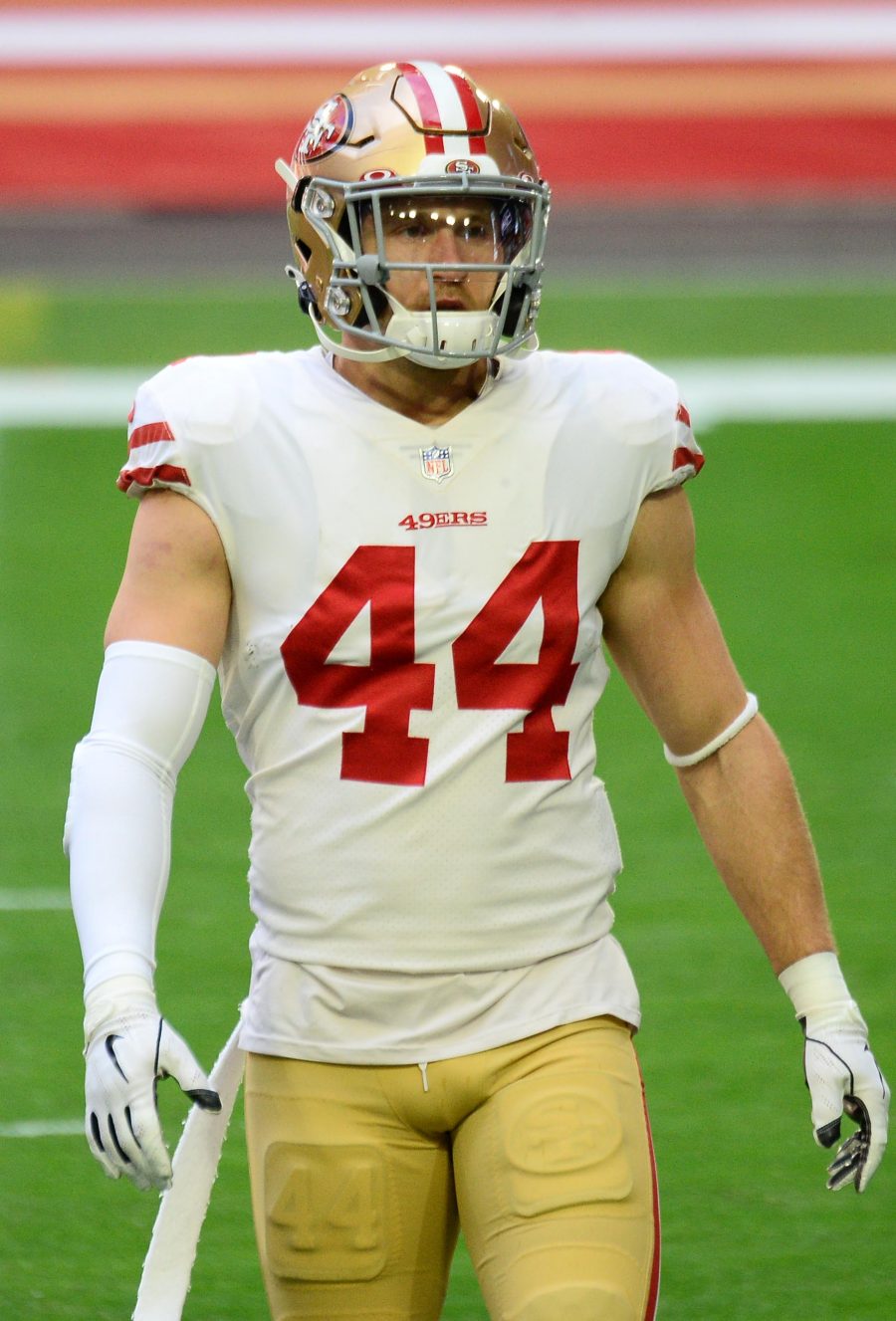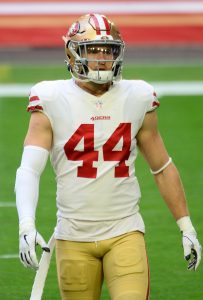 Late last night, Niners GM John Lynch posted the following tweet, which certainly makes it sound as if Juszczyk will be back: "I'm thirsty. Niners fans, you want some 'Juice?'" Presumably, Lynch does not plan on bringing in O.J. Simpson in an advisory role, so that would seem to indicate that he was referring to a Juszczyk re-up.
In Lynch and head coach Kyle Shanahan's first offseason running the 49ers, they signed the former Ravens blocker to a four-year, $21MM deal. That 2017 pact still resides on its own tier at the fullback position, with only two other FBs — Derek Watt and C.J. Ham — earning more than $2MM in average annual salary.
Of course, Juszczyk is more than just a blocking fullback. While he is hardy the focal point of Shanahan's offense, he is a useful and versatile weapon, having compiled 102 catches for 1,080 yards and 35 carries for 132 yards over the past four seasons. He has nine total touchdowns during that time, and he has earned four consecutive Pro Bowl nods for his efforts.
Because there are still no obvious comps, it could be that Juszczyk's second contract with the 49ers will look much like his first one. But in any event, Lynch will have around $30MM in cap space heading into free agency, so he will have some ability to sign a quality FA or two and perhaps retain LT Trent Williams.