Of the 43 interim head coaches hired this century, the Colts' Jeff Saturday move generated by far the most attention. Saturday's inexperience headlined last week's NFL news cycle, and high-ranking Colts staffers aimed to convince Jim Irsay to go in a different direction.
Both GM Chris Ballard and team president Pete Ward expressed reservations about Irsay's plan to hire Saturday, according to Ian Rapoport and Tom Pelissero of NFL.com. Others joined Ballard, who is in his sixth year as GM, and Ward, who has been with the Colts since before their 1984 Indianapolis move, in advising against the decision. But Irsay steadfastly pulled the trigger on Saturday, who is now 1-0 as Colts HC.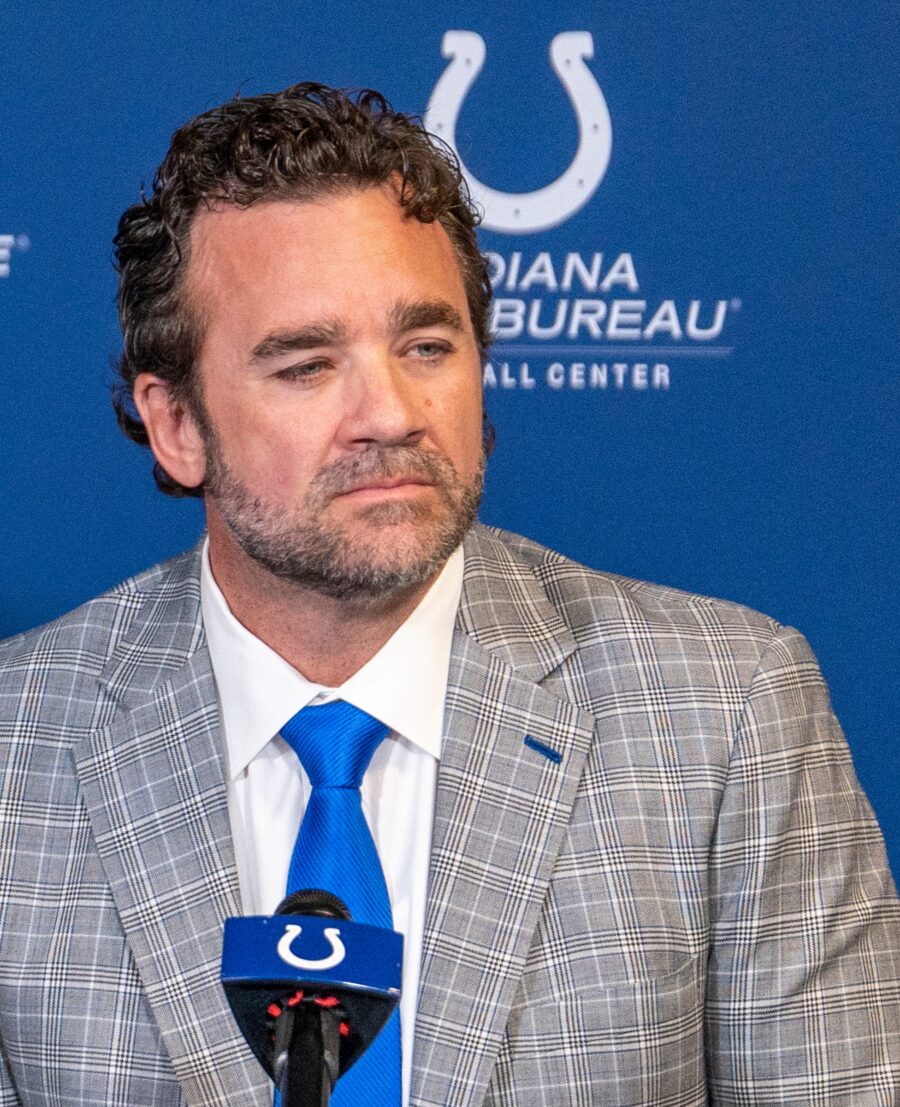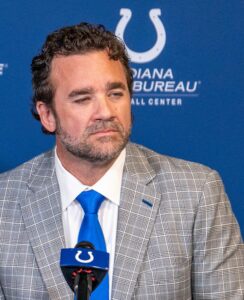 Irsay called Saturday during the Colts' Week 9 loss to the Patriots, discussing the team's protections. That discussion led to an offer to become Indianapolis' interim HC. Had Saturday not accepted the job, Irsay would not have fired Frank Reich, Zak Keefer of The Athletic notes (subscription required). That points to Irsay's conviction on the inexperienced coach while also revealing an obvious lack of desire to promote one of Reich's assistants to the post.
[RELATED: Irsay Reaffirms Commitment To Ballard For 2023]
Some of Reich's assistants have expressed displeasure with Irsay's call, and it is safe to say the Colts' staff will look considerably different next season. Following last week's report of quarterbacks coach Scott Milanovich turning down the opportunity to call plays, Rapoport and Pelissero confirm as much and note the Colts' play-calling offer did not include any adjustments to his current contract. Milanovich, a former Grey Cup-winning head coach, has been Indy's QBs coach since 2021, when the team promoted Marcus Brady to replace Nick Sirianni. The Colts fired Brady earlier this season.
Milanovich and running backs coach Scottie Montgomery — each of whom having play-calling experience, though most of it coming outside the NFL — will play a big role in game-planning, Saturday said. But Parks Frazier has made the unusual leap from assistant QBs coach to play-caller.
Saturday also had the freedom to bench Sam Ehlinger and reinstall Matt Ryan as the starter, a choice Irsay does not appear to have made available for Reich. The five-year Colts HC did not back the Irsay-driven pivot to Ehlinger, and Keefer adds the players were not behind the Ryan benching as well. Despite Ryan's nine interceptions and 11 fumbles through seven games, Keefer notes the Colts' roster viewed the veteran as the player who gave the team its best chance to win. Recovered from his shoulder injury, Ryan received first-team reps during Colts practice last week, Keefer tweets.
The Colts did enjoy the opportunity of facing a Raiders defense that has slipped from below average — under current Colts DC Gus Bradley — in 2021 to one of the league's worst units. Las Vegas ranks 28th in both points allowed and total defense. The Colts still entered Week 10 as underdogs, and their Saturday-Frazier-Ryan direction nevertheless led to a victory. Moving to 4-5-1, the Colts remain a fringe AFC contender — record-wise, at least — and outings like Sunday's will provide ammunition for Irsay's hope of Saturday sticking around beyond 2022.
No interim HC has been retained since Doug Marrone kept the Jaguars' reins, after the team fired Bradley, in 2016. Saturday moving into position to buck this trend would add to the scrutiny engulfing the Colts, but it is safe to say traditional norms regarding interim HCs do not apply here. This is undoubtedly one of the most interesting interim stretches in modern NFL history.