That didn't take long. On Friday, the Falcons formally announced the signing of running back Todd Gurley.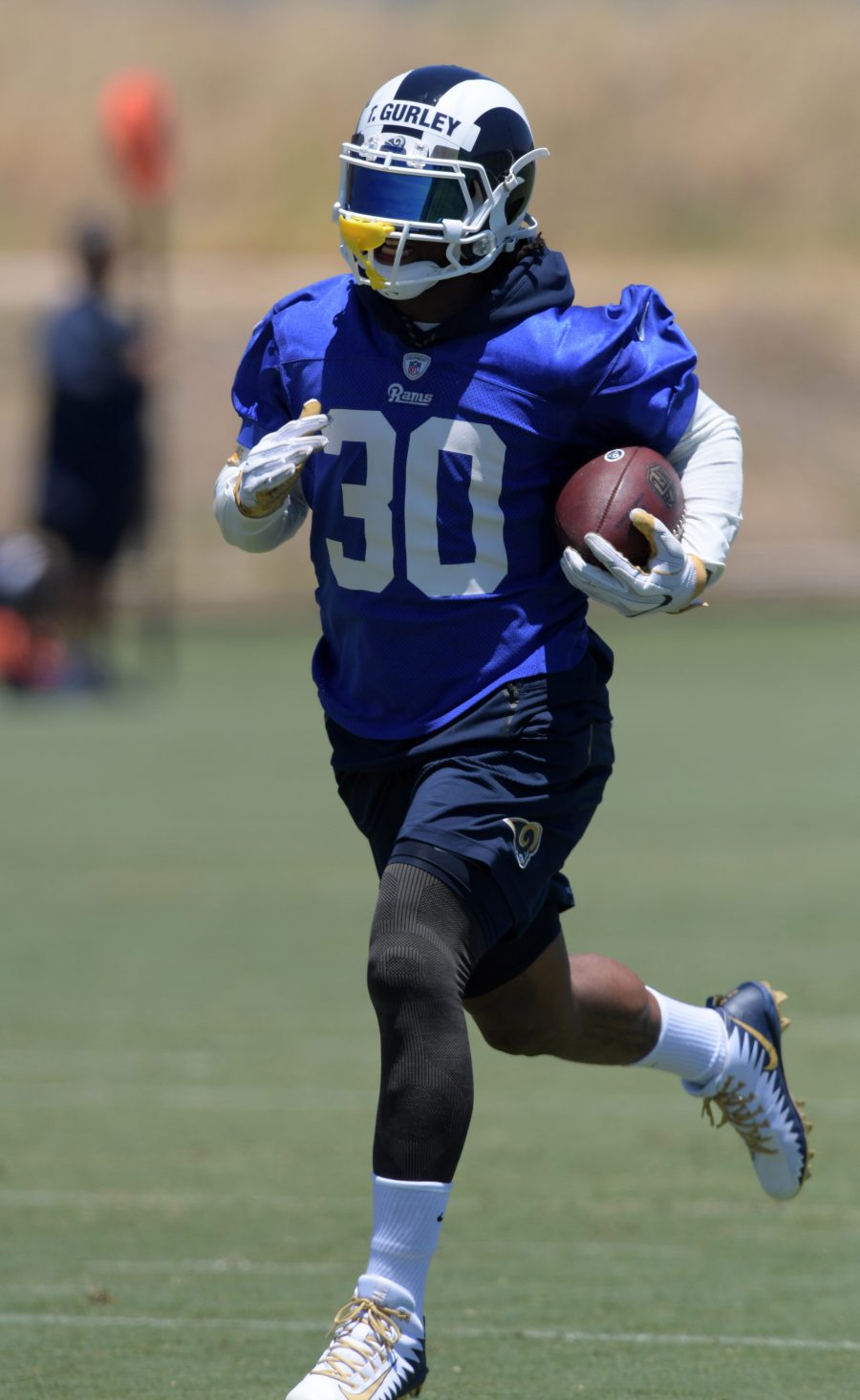 Gurley has agreed to a one-year deal with Atlanta, less than 24 hours after being let go by the Rams. One important thing to note: Gurley, who has been plagued by injuries, may still need to undergo a physical with the team before the deal is all legal eagle. Of course, that's not possible at the moment due to the COVID-19 pandemic and the league's restrictions on travel.
Soon after Gurley was cut loose, we heard that Gurley was interested in joining the Falcons or Dolphins. The Falcons were the perfect fit for Gurley, a University of Georgia product who can occupy the role once filled by Devonta Freeman. Backed by Ito Smith and Brian Hill, Gurley will try to get back to his old form in familiar surroundings.
Gurley was an NFL megastar just a couple of years ago. Between 2017 and 2018, Gurley racked up 40 touchdowns and roughly 4,000 yards from scrimmage. And, in 2018, he signed a four-year, $57.5MM extension with the Rams that rebooted the running back market.
Here's the breakdown of his new deal, according to ESPN.com's Adam Schefter (via Twitter). Gurley will earn $11MM in total with $7.5MM coming from the Rams, $6MM on the Falcons' books, and a $2.5MM offset. It all adds up to a one-year deal that keeps Gurley as one of the NFL's three highest-paid running backs.
Unfortunately, the knee injury he suffered near the end of the '18 campaign changed things and hasn't looked like the same player since. Father Time is not kind to running backs; nor is the injury bug. Still, no one would be surprised if Gurley thrives with the Falcons in his age-26 season.
Photo courtesy of USA Today Sports Images.