Saints, Michael Thomas talking contract. The Saints and their star wideout have begun preliminary contract negotiations, but it's unclear how much progress has been made. Thomas, who will be eligible for unrestricted free agency in 2020, is scheduled to make just $1.15MM in base pay this year, but assuming he and New Orleans come to terms, he will likely shoot to the top of the wide receiver market. That means he can expect a deal paying him at least $18MM per year with at least $41MM or so in fully guaranteed money. And the Saints appear to be eyeing that $18MM figure, whereas Thomas and his camp are shooting for an AAV of $22MM. Thomas' original demand was apparently even higher than that, as we learned that he recently lowered his asking price to $22MM/year. There is still a gap to bridge, though the two sides hope to have this situation resolved by the time training camp opens next month.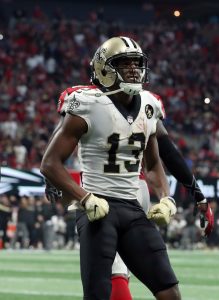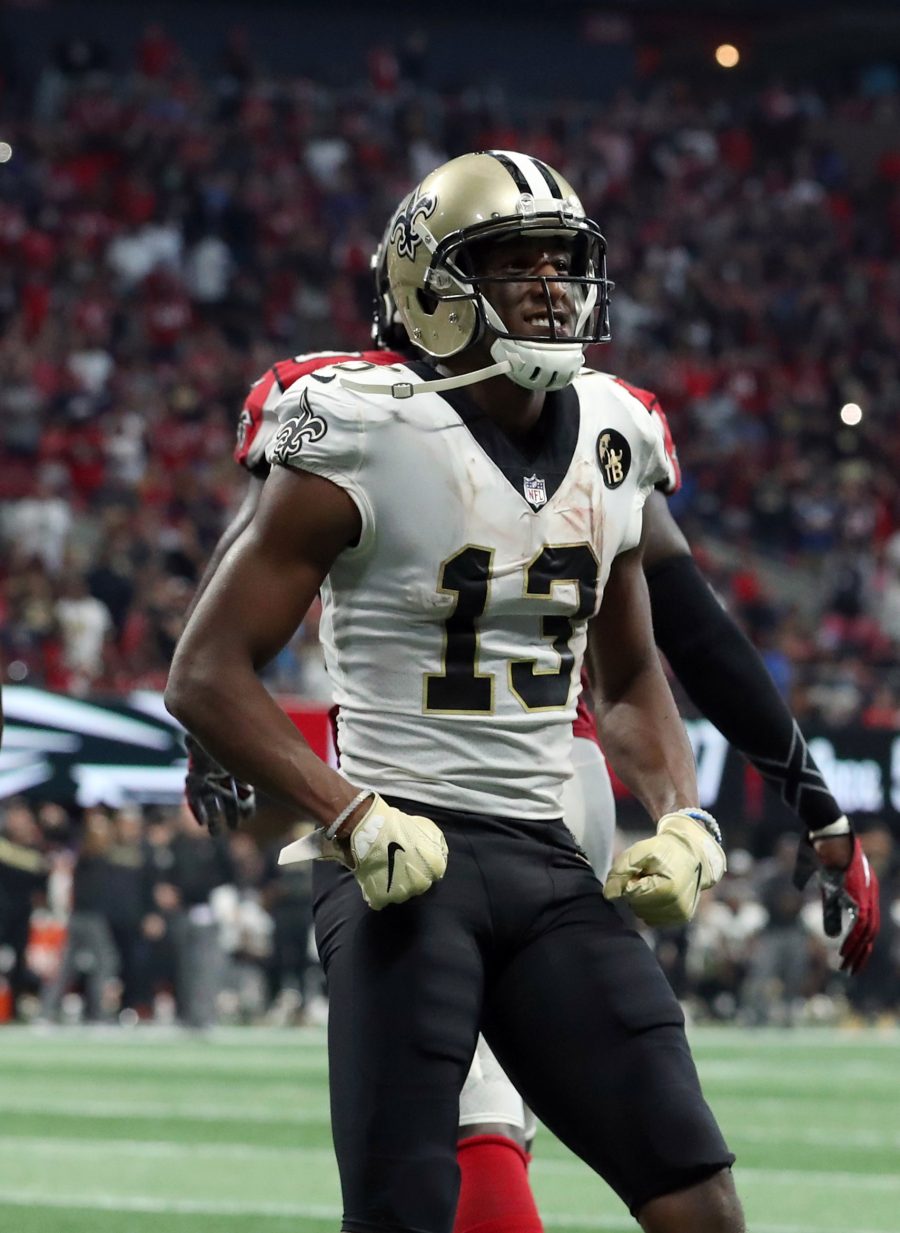 Falcons, Julio Jones also talking contract. One of the reasons for the holdup in the Saints/Thomas negotiations may be the fact that the division-rival Falcons and their own star receiver are discussing a new deal. Jones is 30 and is under club control through the 2020 season, but he has been lobbying for more money since last offseason. And although teams are generally loathe to rework a contract that has two years or more left on it, Atlanta appears willing to make an exception for Jones. Whichever of Jones or Thomas ends up signing a contract first will probably become the highest-paid wideout in league history until the other one signs. Like Thomas and the Saints, Jones and the Falcons are hoping to put pen to paper before the start of training camp.
Alex Smith still wants to play. Until this week, we hadn't heard much about Smith since January, when it was reported that Smith was likely to miss the entire 2019 season. Given the extensive nature of his horrific leg injury and the infection it caused, that news was not a big surprise. But Smith, 35, is walking again after spending four months in a wheelchair following his series of leg injuries, he has been able to play golf, and he is throwing passes at the Redskins' facility. Right now, he is not thinking retirement and hopes to resume his playing career. A return to the field would probably represent the greatest accomplishment in Smith's career, but he is up to the challenge. He acknowledges, though, that his comeback attempt will be quite lengthy and arduous.
John Elway not interested in owning Broncos. There have been plenty of rumors that, if the trustees of the Pat Bowlen Trust determine it's in the best interests of the team to be sold rather than passed on to one of Bowlen's children, franchise icon Elway could be the key figure in an ownership group that purchases the club. Those rumors picked up again in the wake of Bowlen's passing, but Elway, who has served as the Broncos' GM since 2011 and who won two Super Bowls with the club during a Hall-of-Fame career, summarily shot down those rumors this week. Elway said, "No. 1, I don't have the money. I wish I did. I wish that wasn't an issue. I'm happy with where I am. I'm proud to work for the organization and the opportunity they provide and so we'll continue to work our tail off."
Josh McCown calls it a career. McCown will largely be remembered for his high-character, intense work ethic and his willingness to help groom younger quarterbacks, but that's not exactly a bad thing (especially considering he earned nearly $50MM over the course of his 17-year career). McCown announced his retirement this week, and he exits the league having posted a 23-53 career record as a starting quarterback. That's not what he had in mind when the Cardinals selected him in the third round of the 2002 draft, but he did enjoy a few memorable moments on the field and will immediately become an NFL analyst for ESPN, though at least one team was interested in signing him as a backup/mentor.
Photo courtesy of USA Today Sports Images.
Follow @PFRumors