After becoming a perennial contender early in Mike Zimmer's stay, the wheels fell off for the Vikings over the coach's final two seasons. The crusty HC's time had run out with the franchise, which opted to reboot — on the sidelines and front office, at least. The Vikings will make a change at right guard and should have Irv Smith Jr. back from injury, but despite hiring a new GM-HC combo, they will feature nearly the same offensive starting lineup from 2021. Last year's unit ranked 16th in DVOA; how high can the Vikings' fifth Kirk Cousins-led attack rise? The results have not been what the franchise sought with the veteran quarterback, but Kevin O'Connell — one of the veteran quarterback's former position coaches — will be tasked with revitalizing the offense.
Of the teams that hired new HCs and GMs this year, the Vikings look to be in the best shape for 2022. In an NFC that does not appear as deep as the AFC — due partially to the 2021- and 2022-established rebuilds transpiring within the conference — Minnesota figures to be in the mix.
Free agency additions:
Minnesota's defense, however, will look different. Several new starters will be on the field in Week 1. Smith, 30 in September, resides as the most notable of the newcomers, given his Packers production (when healthy). Smith backed out of a Ravens return, spurning his former team's four-year, $35MM offer. Five days later, he was back in the NFC North. It is unlikely Smith's Ravens offer contained much in the way of guarantees at signing, after he missed 16 games last season. The Vikings did include $11.5MM in total guarantees, protecting Smith — to some degree — after his injury-marred 2021.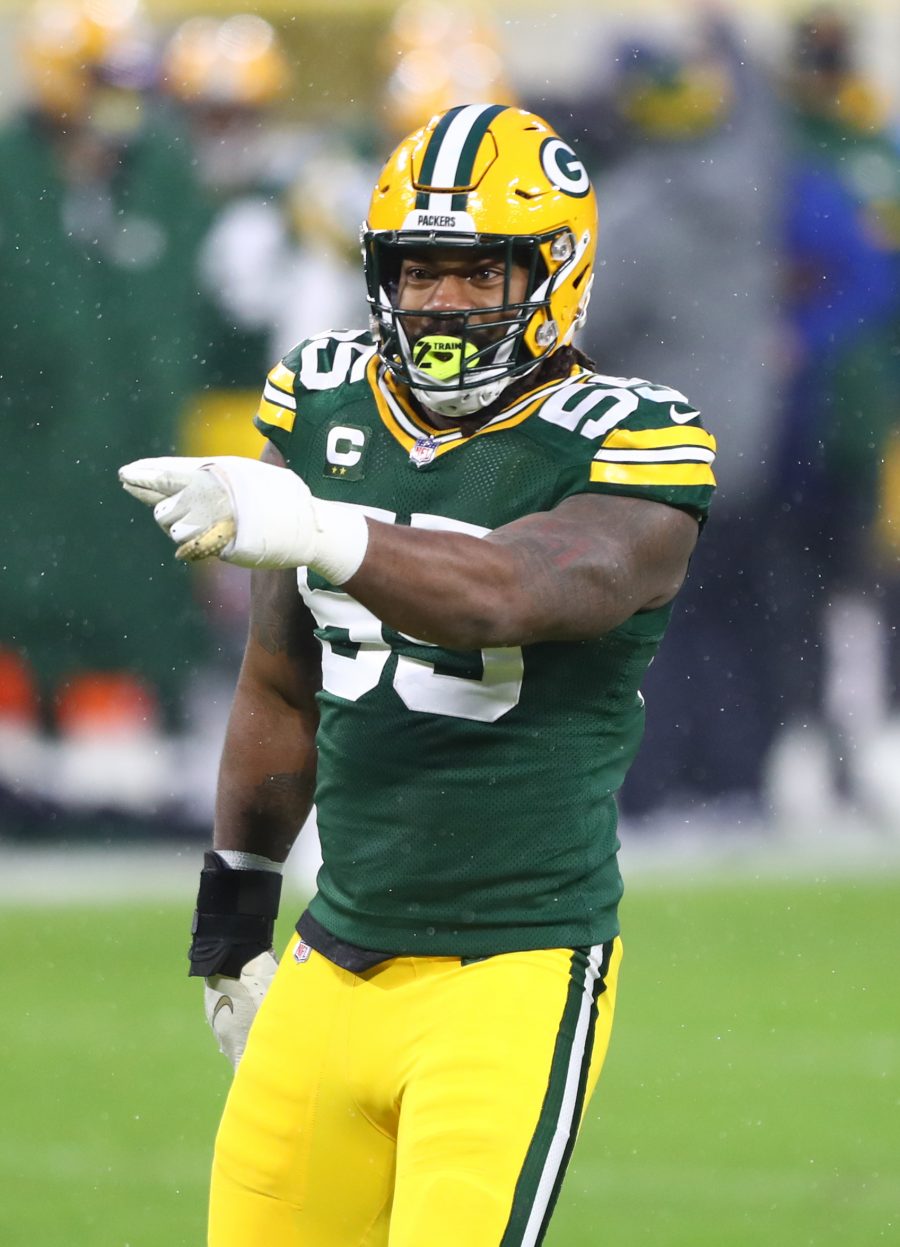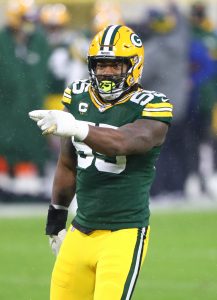 But Minnesota having the two-time Green Bay Pro Bowler healthy opens up possibilities. The Vikings quietly ranked second in the NFL last season with 51 sacks. A depth effort produced that total. No single Viking eclipsed eight sacks, and only one (D.J. Wonnum) recorded more than six. This group intrigues, especially with Danielle Hunter (six sacks in seven games) due back from his latest injury. Smith being a prime Everson Griffen-type Hunter bookend would do a lot for this revamped defense.
The Packers bailed on Smith's four-year, $66MM deal in March. His 2021 back injury and surgery-requiring setback concerns, but the former Ravens draftee did live up to his Packers contract in 2019 and '20. He ranked fifth and eighth, respectively, in pressures and combined for 26 sacks in that span. Still, the Vikings' Hunter-Smith edge tandem brings considerable variance due to the late-20s injury troubles each has encountered.
The Bills tried to retain Phillips, but as they added Tim Settle and were waiting on Von Miller's decision, the Vikings came in with a better offer. A former third-round pick, Phillips saw an early-season ACL tear interrupt his climb in 2019. By 2021, the Stanford product was back in form. Pro Football Focus graded Phillips as a top-15 interior D-lineman last season — a Bills-best mark for 2021. PFF slotted Phillips sixth in run defense among D-tackles, giving the Vikings a potentially formidable run-stopping duo with he and Dalvin Tomlinson. Neither has proven to be too productive as a pass rusher, however. The Vikings were connected to Ndamukong Suh earlier this summer, but nothing materialized. Two-stint Viking Sheldon Richardson also remains available. Does the team need to add an inside rusher?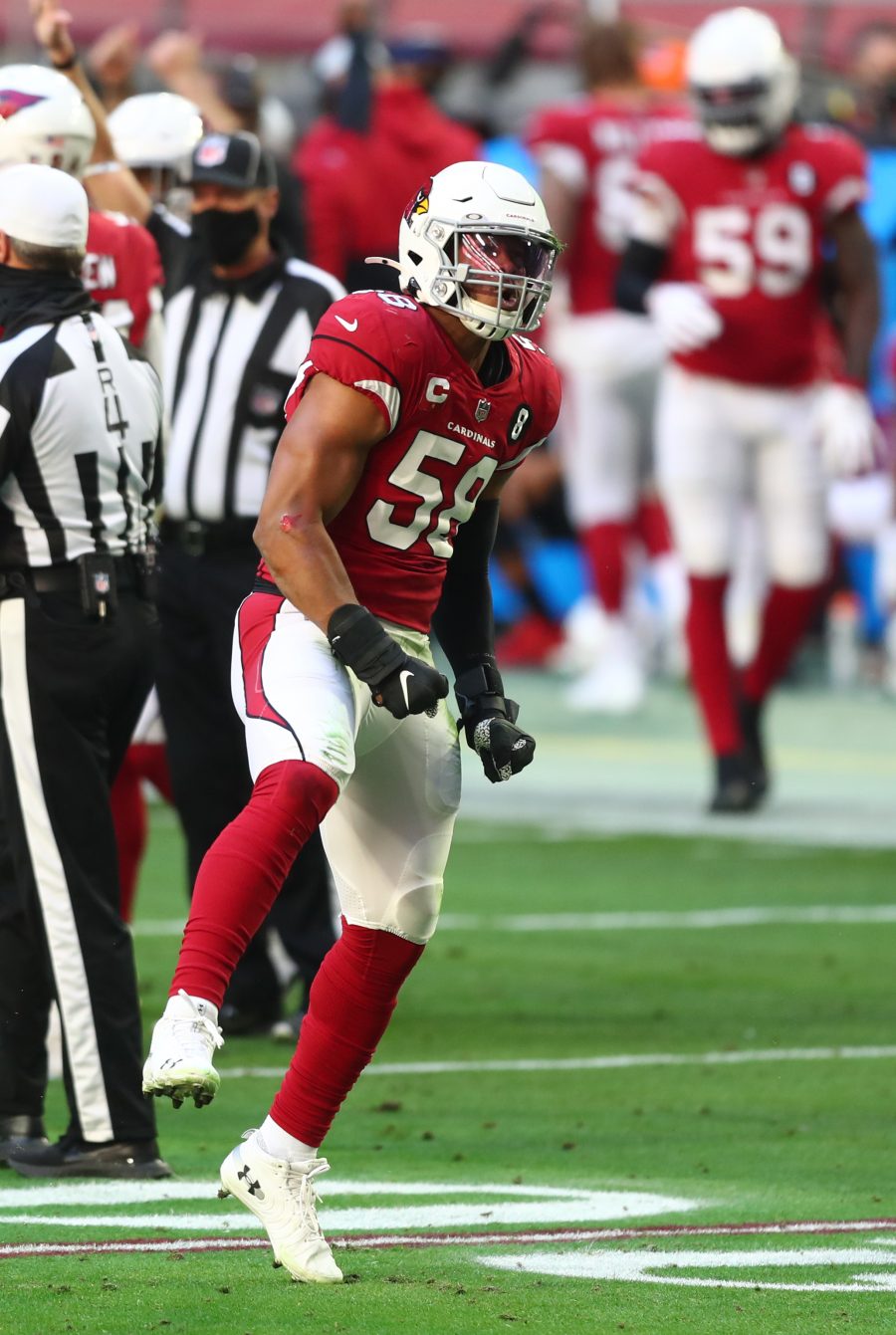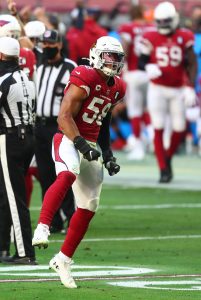 In going from Anthony Barr to Hicks, the Vikings shifted from one 30-year-old defender to another alongside Eric Kendricks. While injury-prone in Philadelphia, Hicks' Arizona work should prevent Minnesota from worrying about three of its four linebacker starters being health concerns. Hicks did not miss a game with the Cardinals and racked up tackle totals of 150, 118 and 116. Although Hicks' tackle for loss number dropped from the 11 he tallied in both 2019 and '20 to seven last season, PFF gave him a top-30 linebacker grade — his best as a Cardinal.
Production- and durability-wise, Hicks should be a capable Kendricks sidekick for at least 2022. Given the ages of the duo (Kendricks is also 30), the Vikings' new regime will likely give the off-ball linebacker spot a longer look ahead of the 2023 draft. They already added a potential future piece in third-rounder Brian Asamoah, but Kendricks and Hicks look like the Vikes' three-down 'backers for 2022.
Minnesota also imported Sullivan from Green Bay. Although the slot cornerback's price was a fraction of Smith's, he played a steady role for back-to-back No. 1-seeded Packer teams. Sullivan, 26, logged 71% and 77% defensive snap rates over the past two years, respectively. He did allow a career-high four touchdowns last season, rating outside the top 90 at corner (per PFF). Davis looks set to replace Oli Udoh at right guard, having played the position (among others in a versatile career) with the Dolphins. Reed, who subbed in for six Colts starts last season and was a full-time Panthers starter in 2020, is pushing Garrett Bradbury at center.
Re-signings: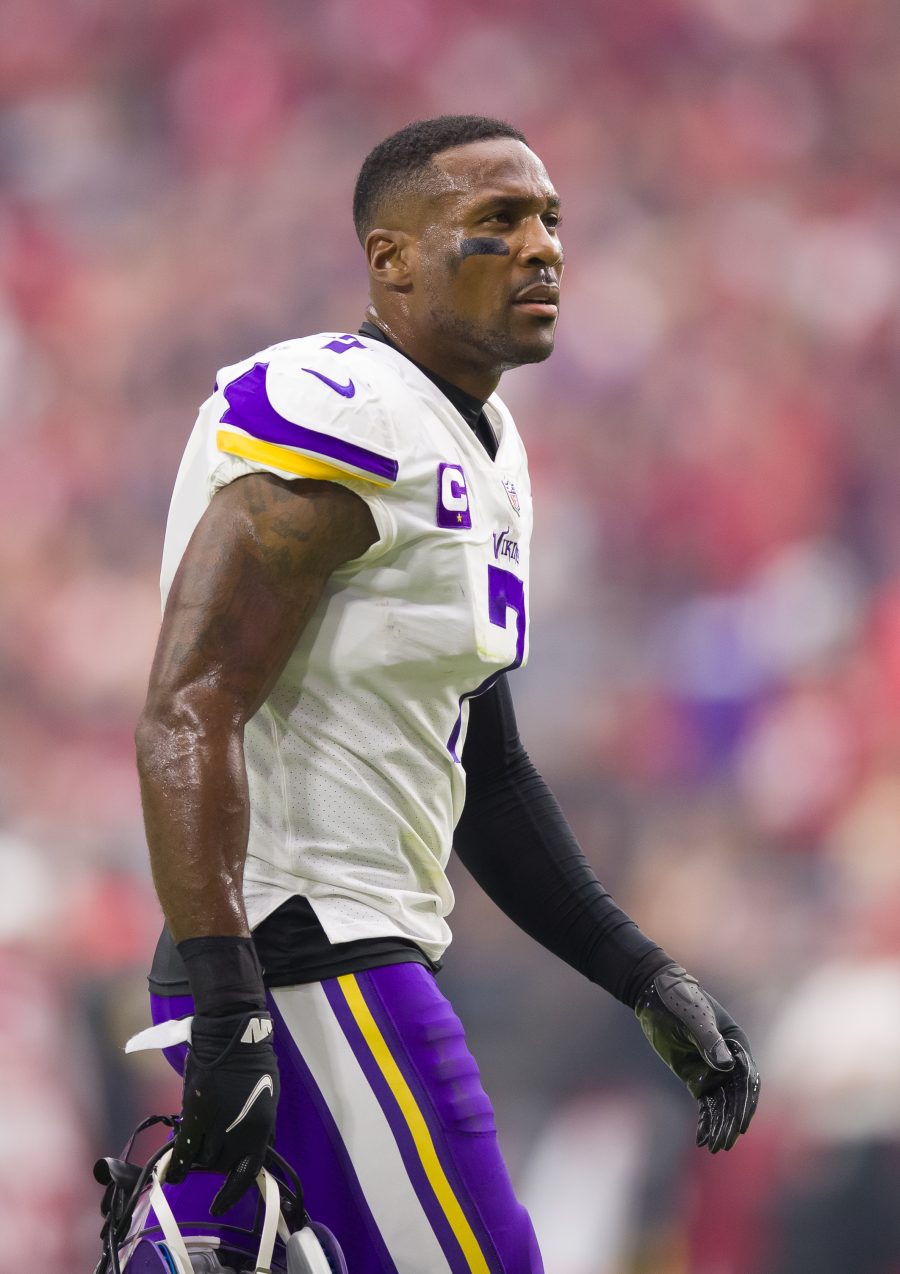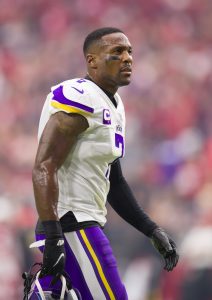 Peterson, Jim Brown and Barry Sanders are the only players with eight Pro Bowl nods by age 28. Looking to be sailing to the Hall of Fame, the former Cardinals dynamo saw a 2019 PED suspension inject a degree of uncertainty.
The 32-year-old cornerback has not been the same since that ban. This is not to say the former top-five pick's early-career greatness was drug-assisted, but Peterson showed his age early. His age-29 season brought worse marks in both yards per target and passer rating as the closest defender, and he did not get back on track in 2020. This led to a modest 2021 market and a one-year, $10MM Vikings accord. While Peterson played better under Zimmer, his status makes the Vikings' cornerback corps one of the team's bigger questions.
Peterson's 2021 bounce-back effort (top-60 PFF grade, improvements in both yards per target and completion percentage allowed) likely helped his case for Canton enshrinement. For 2022, however, the Vikings need one last strong season. Their cornerback puzzle does not look to fit without it. The Jeff Gladney selection turning ugly then tragic set the organization back, and 2020 third-rounder Cameron Dantzler has not been a steady answer, either. With Andrew Booth a rookie coming off an injury-limited offseason, Peterson — after returning at less than half his 2021 salary — will be counted on again.
Notable losses:
Zimmer mainstays Griffen, Barr and Alexander depart after 11, eight and five Vikings seasons, respectively. Barr and Griffen were full-timers on the Vikings' 2015, '17 and '19 playoff teams. Alexander arrived in 2016. This trio's exit leaves Kendricks, Hunter and Harrison Smith as the last men standing from that nucleus — one responsible for top-five scoring defenses from 2015-19 and helping Minnesota to three NFC brackets with three starting quarterbacks. Zimmer's 2010s troops joined the Chris Doleman– and Keith Millard-fronted units of the late 1980s as the Vikings' most impressive post-"Purple People Eaters" defensive cores, but that group's run is winding down.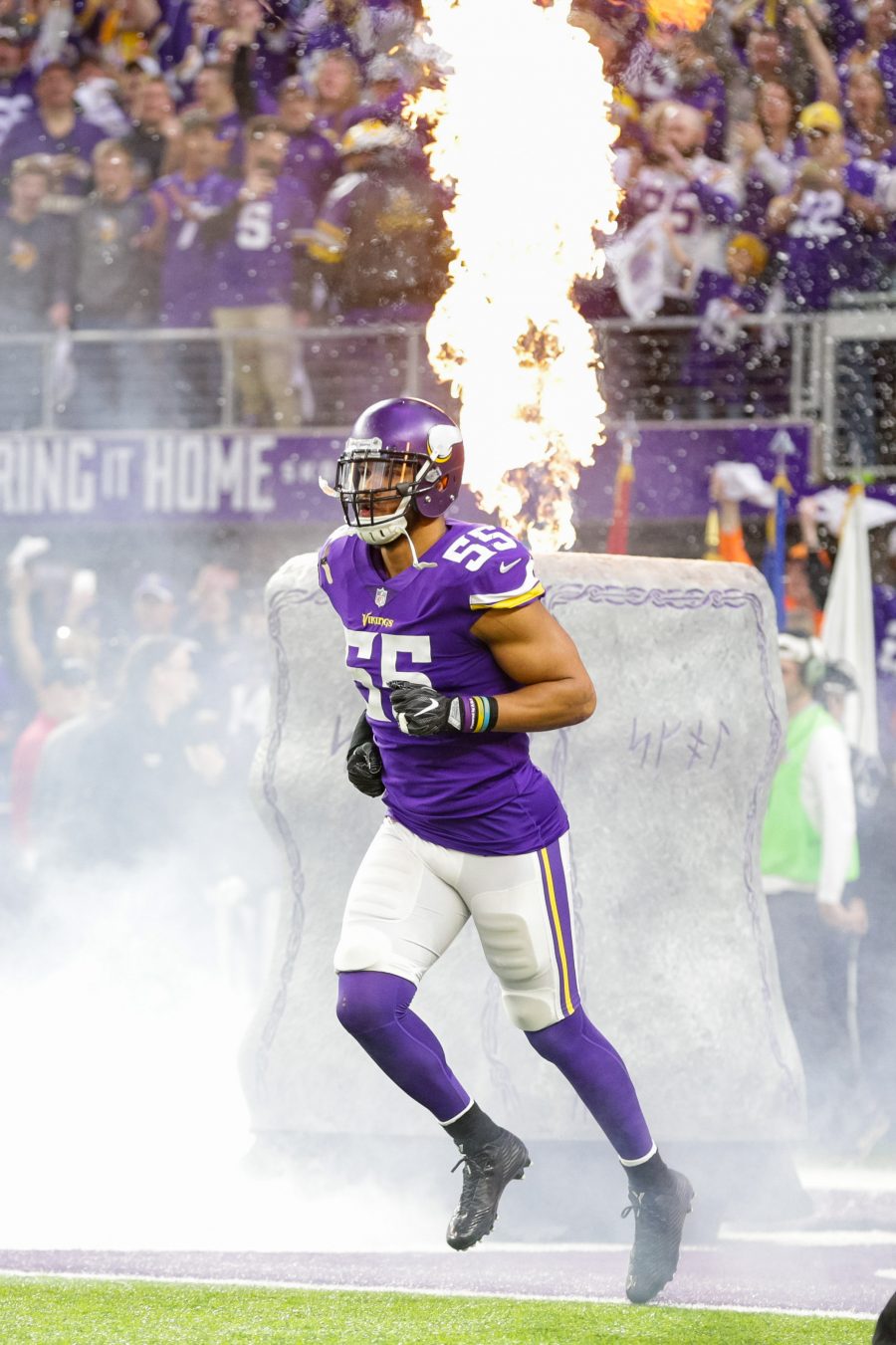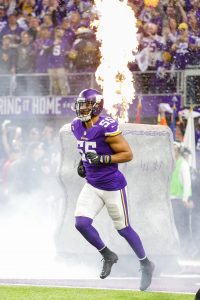 Barr accepted a pay cut in 2021, and after he missed 20 games over the past two seasons, the Vikings did not show much interest in a third contract for the former top-10 pick. It cost the Cowboys just $2MM to add him. A Pro Bowler from 2015-18, Barr made a successful transition from college edge to a 4-3 outside linebacker under Zimmer. The Jets were close to luring him away to play more of an edge role in 2019, but the Vikings paid up to keep him. That second Barr deal did not work out. The same can be said for Alexander's return. After spending 2020 in Cincinnati, the former second-round pick was PFF's worst-graded corner last season.
Although Griffen ran into another unusual off-field issue that led to a hiatus, which came three years after he previously needed to step away from the Vikings, he still recorded five sacks last season and was one of the most productive Vikings pass rushers in the team's 61-year history. While Alan Page, Jim Marshall and Carl Eller's lofty totals are not included, due to being before the official sack era (1982-), Griffen's 79.5 sacks rank fourth in Vikings annals.
Richardson played both the 2018 and 2021 seasons in Minnesota, with a Cleveland stay sandwiched in between. He did not miss a start in either Vikings season. The Vikes' new regime has not been connected to another reunion. Richardson, 31, has been linked to another Browns stint.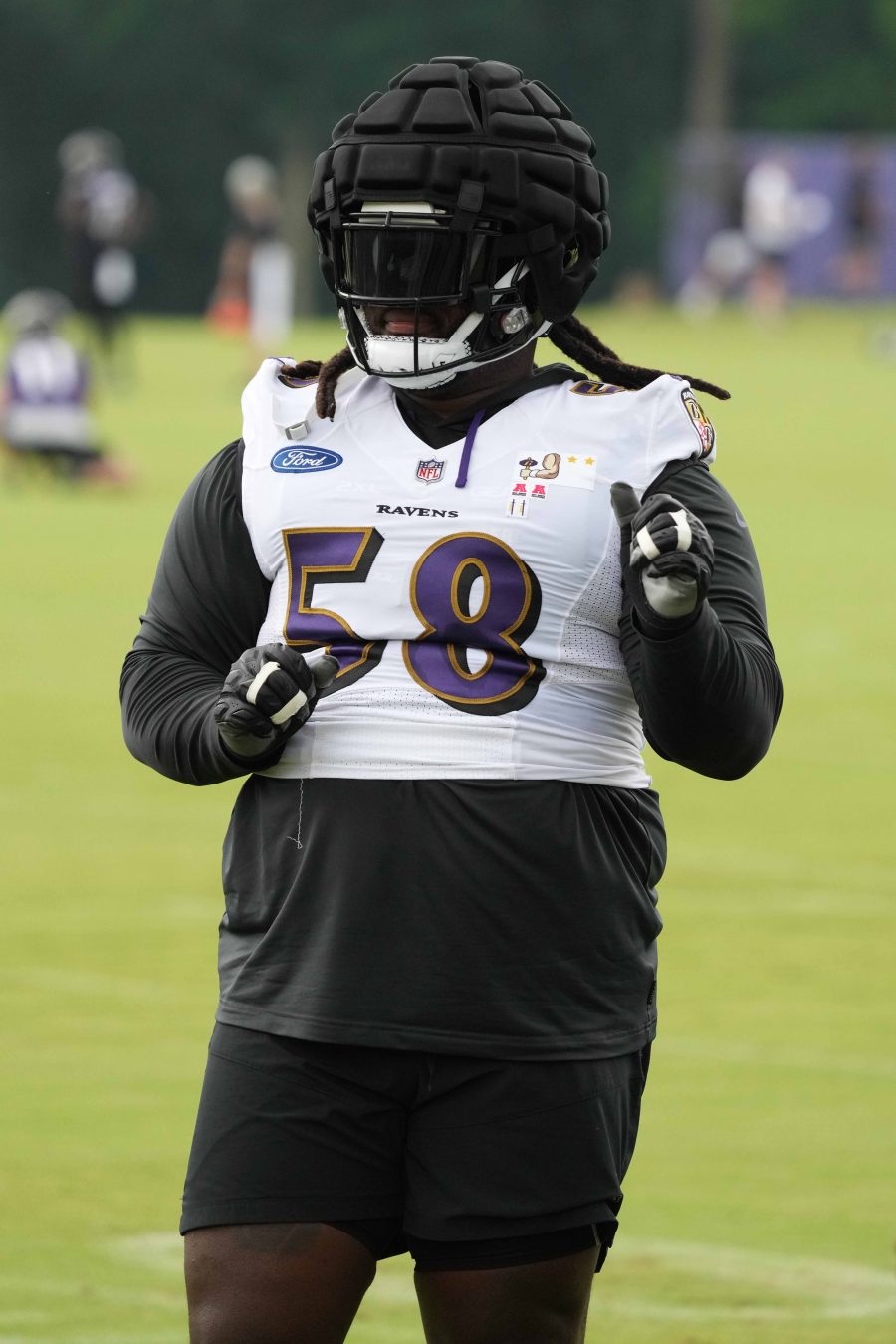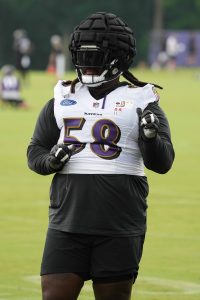 Between Barr and Pierce, the Vikings are carrying $13MM in dead-money charges. Pierce bombed on a three-year, $27MM Vikes agreement, opting out of the 2020 season and missing half of last season due to injury. Pierce's injury allowed likely 2022 D-line starter Armon Watts nine starts. Despite the presences of Tomlinson and Phillips, Watts (five 2022 sacks, 10 QB hits) figures to have a steady role this season. A 2019 sixth-round pick, Watts should have responsibilities more in line with his talents this season — after the college pass rusher was asked to try his hand at nose sans Pierce.
In Irv Smith Jr.'s absence, Conklin stepped in as an out-of-nowhere contributor. The former fifth-round pick's well-timed breakout year (593 receiving yards) secured him a two-year, $20.25MM ($10MM guaranteed) Jets deal. The Vikings did not do much to replace Conklin, pointing to the team counting on Smith to return from his 2021 season-nullifying knee injury. Smith also underwent thumb surgery during this year's camp. The Vikes remain well-stocked at wide receiver, pushing their tight end to a lower-level target in O'Connell's offense. But the team's thin tight end situation needs Smith back at work.
Draft: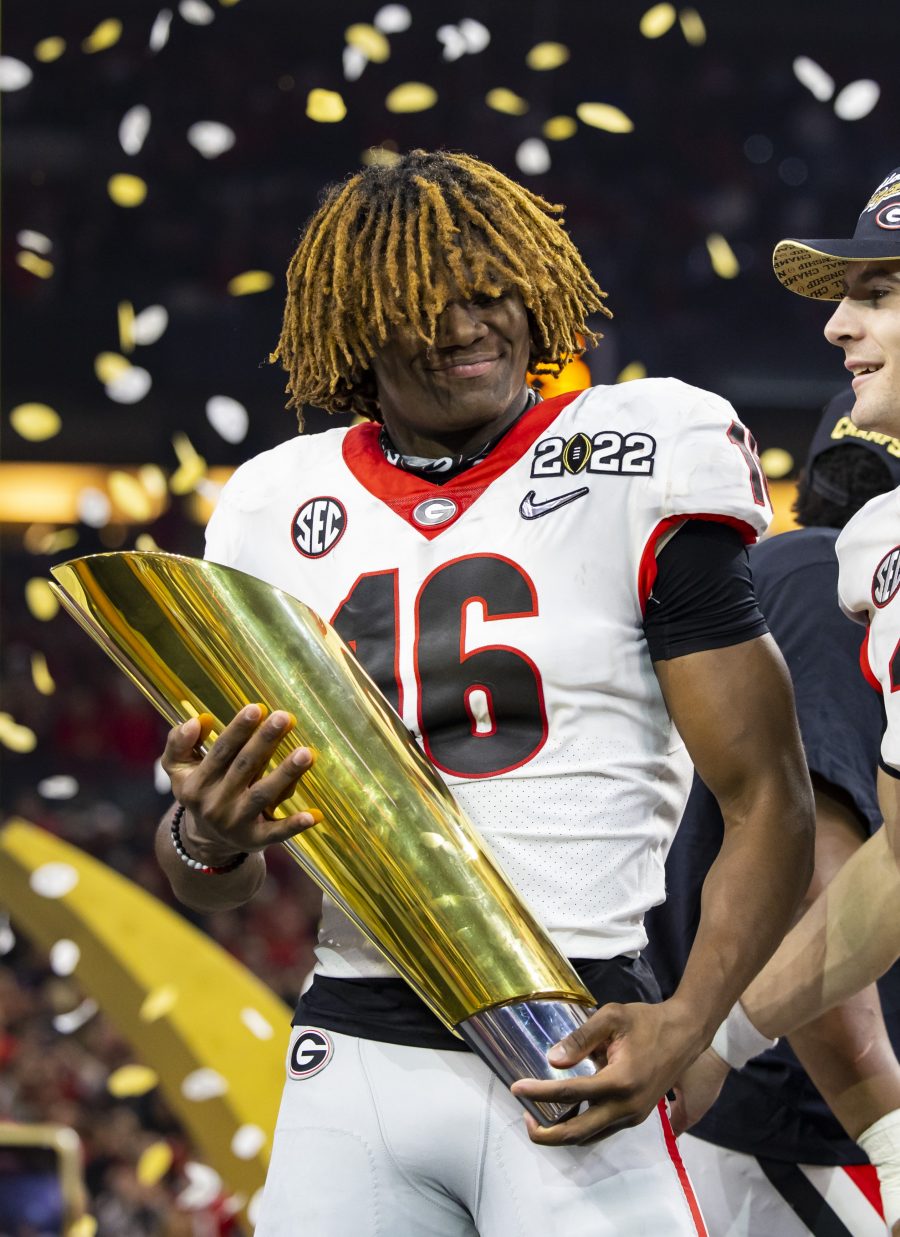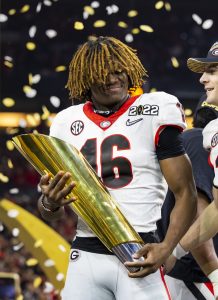 Rookie GM Kwesi Adofo-Mensah did not exactly buck norms by trading with a division rival early in the draft, but dealing with separate NFC North teams on first- and second-round swaps did stand out. The Vikings moved way down the board in Round 1, allowing the Lions to climb up 20 spots for Jameson Williams at No. 12. The Saints climbing up from No. 27 to No. 14 in 2018 (for Marcus Davenport) scored the Packers a future first, and the Giants added a 2022 first by sliding down from No. 11 to No. 20 (giving the Bears Justin Fields) last year. Some value questions regarding the Vikings' haul emerged, but Adofo-Mensah did pick up second- and third-round choices in this trade.
The Vikes' Day 2 capital expanded further when Adofo-Mensah moved back again, giving the Packers a path to Christian Watson at No. 34. The Vikings' three trades in the first two rounds, the third a move up for Booth, ended up providing secondary reinforcements and a potential right guard starter.
The last of five Georgia defenders chosen in Round 1, Cine will be ticketed to replace Smith as the team's safety cornerstone. For now, the two will work together. Once a stronghold for first-round cornerbacks, having taken four from 2013-20, the Vikings do not roster a homegrown first-rounder at that position anymore. They now have two first-round safeties. Although Cine may not open the season as the team's starter, with second-year man Camryn Bynum in place as a stopgap, it would surprise if he was not in the lineup by season's end. Cine established new career-high marks in tackles (73) and passes defensed (nine) as a junior to both help Georgia to a title. He also blazed to a 4.37-second 40-yard dash time at the Combine.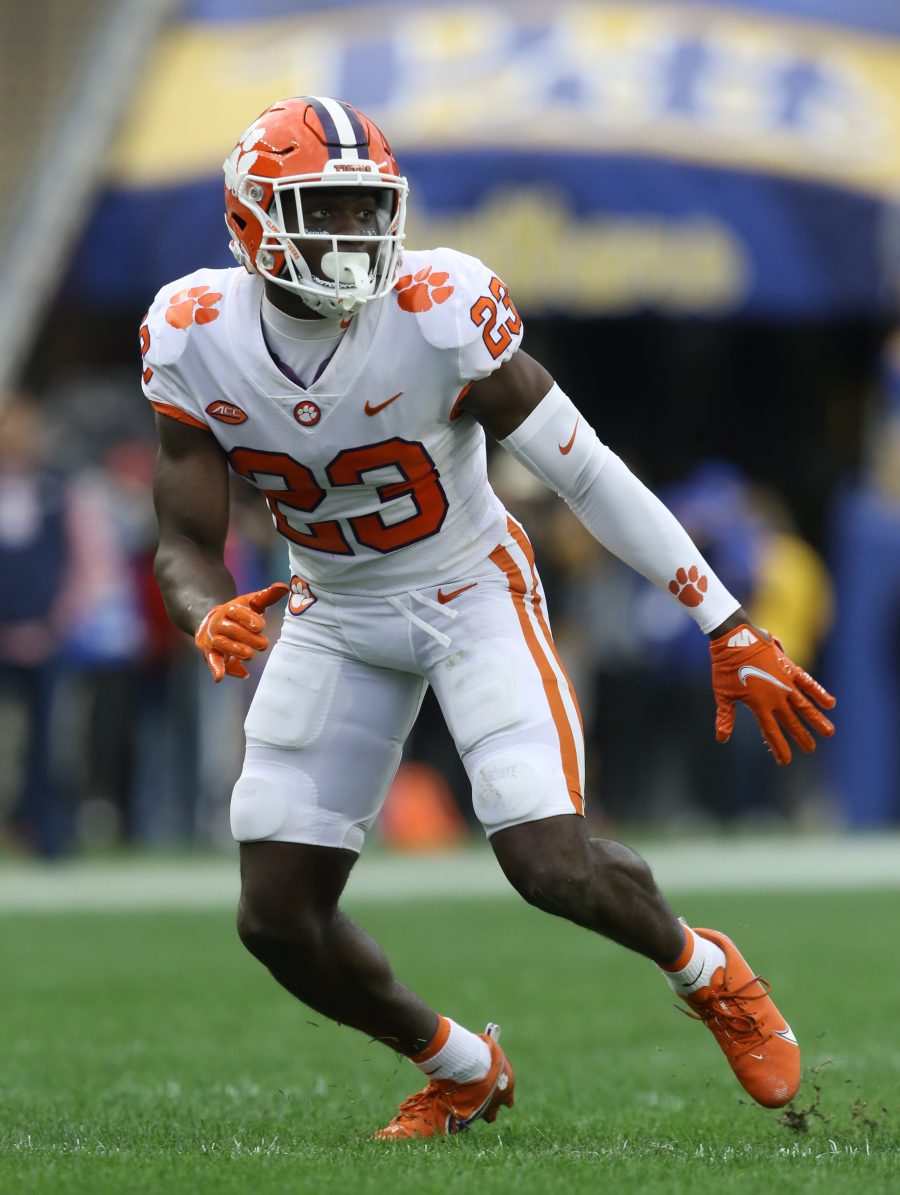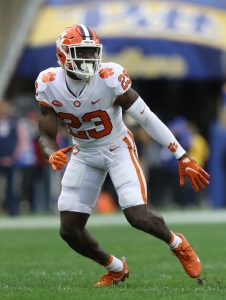 Trading down and taking Cine and Ingram, Adofo-Mensah felt it necessary to move up for Booth. Prior to Booth undergoing sports hernia surgery, The Athletic's Dane Brugler ranked the former five-star recruit as this year's 12th-best prospect. ESPN.com's Todd McShay had him 27th going into the draft. The Vikings nabbing him at No. 42 certainly could bring quality value to a secondary that has seen some recent draft misses lead to a decline.
Booth, a top-notch press-man corner who can hold his own in off-coverage and zone looks — which will be important under Ed Donatell — and Cine should both be starting by season's end. With Peterson perhaps in his final season, Booth assimilating quickly will be key.
One of the Vikings' key selling points that is not generating much attention: four returning O-line starters. Christian Darrisaw, Ezra Cleveland, Brian O'Neill and, for better or worse, Bradbury present a nice foundation. But the team lacked a long-term right guard option. A part-time starter on LSU's national championship-winning team, Ingram became a regular on two less successful Tigers squads. He joined the brigade of 2019 LSU standouts to be first- or second-round picks. If Ingram moves into the starting lineup this season — something that probably will not happen by Week 1, with Davis having 72 career starts — the Vikings could have an O-line full of first- or second-round homegrown picks. Only the Saints, early-round O-line buffs, can potentially match that this season.
Extensions and restructures:
Cousins' return keeps the Vikings on a level the other 2022 reboots — the Bears and Giants — and some of 2021's (Falcons, Lions, Texans) do not populate. Cousins' Minnesota history, however, effectively keeps the team's ceiling fairly low. The Vikings are 1-for-4 in playoff qualification with Cousins, whose lofty touchdown pass totals (30, 26, 35, 33) as a Viking accompany mostly middling QBR rankings (15-13-8-15). Las Vegas views Minnesota as a mid-pack NFC outfit. How much more can O'Connell coax from his 34-year-old quarterback that John DeFilippo, Kevin Stefanski, and Gary and Klint Kubiak did not?
The Vikings made a living voyaging to playoff fields with quarterback inconsistency, getting there with five different passers from 2008-17 between long-termers Daunte Culpepper and Cousins. Continuity at the sport's premier position has not mattered as much to this team, especially as Zimmer's defensive core splintered.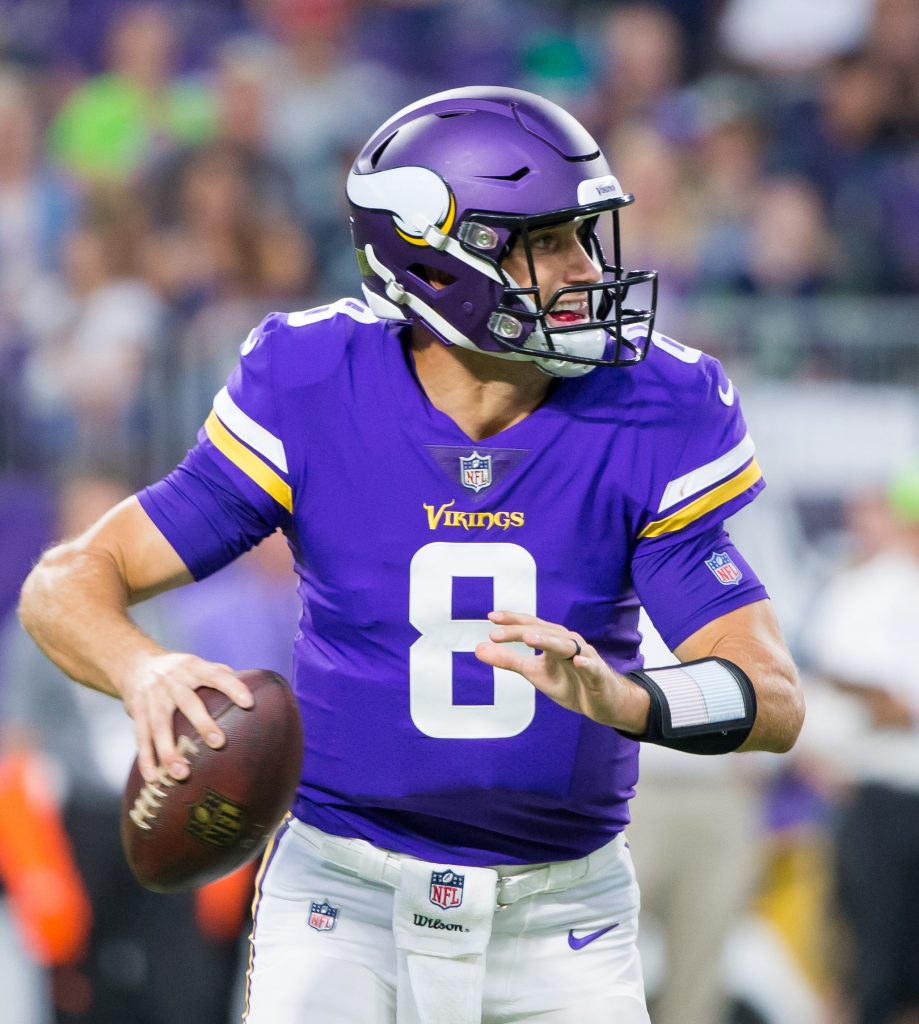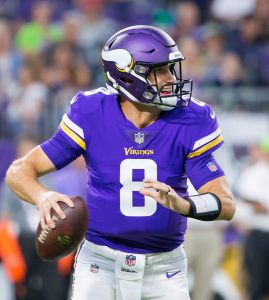 The prospect of the Vikings separating from Cousins after four years loomed, and the final Spielman-Zimmer draft did feature an attempt to move up for Fields. But a 2022 Cousins cord cut did not gain much steam. Cousins is now signed through 2023, with void years tagging the Vikings with $12.5MM in dead money if he does not sign another extension by the 2024 league year.
Barring a 2023 trade, Cousins' deal essentially locks him in as the team's starter for the next two seasons. The $35MM bump is fully guaranteed. If a team trades for Cousins in 2023 — something that could be in play, given the 2022 processes involving Carson Wentz and Matt Ryan — the Vikings could save up to $30MM. As it stands now, the financially savvy passer is tied to a $36.25MM cap number next year. Even after this extension reduced his 2022 number from $45MM to $31.4MM, Cousins still carries the NFL's third-largest cap charge.
While QB wins has its obvious flaws as a measurement tool, Cousins' teams have been consistently average for a lengthy stretch. From 2015-21, Washington and Minnesota won between seven and nine games in all but one season (2019, a 10-win slate). This track record will make landing a successor in the draft more difficult for the Vikings. Teams like the Seahawks, Texans, Eagles and Lions — all holding two 2023 first-rounders and carrying uncertain QB futures — would stand to have a clear edge on a Vikings squad with a decent bet of landing in the middle of the '23 first round. As was the Jon Gruden-era Raiders' case with Derek Carr, Cousins is a slightly above-average quarterback tough to replace.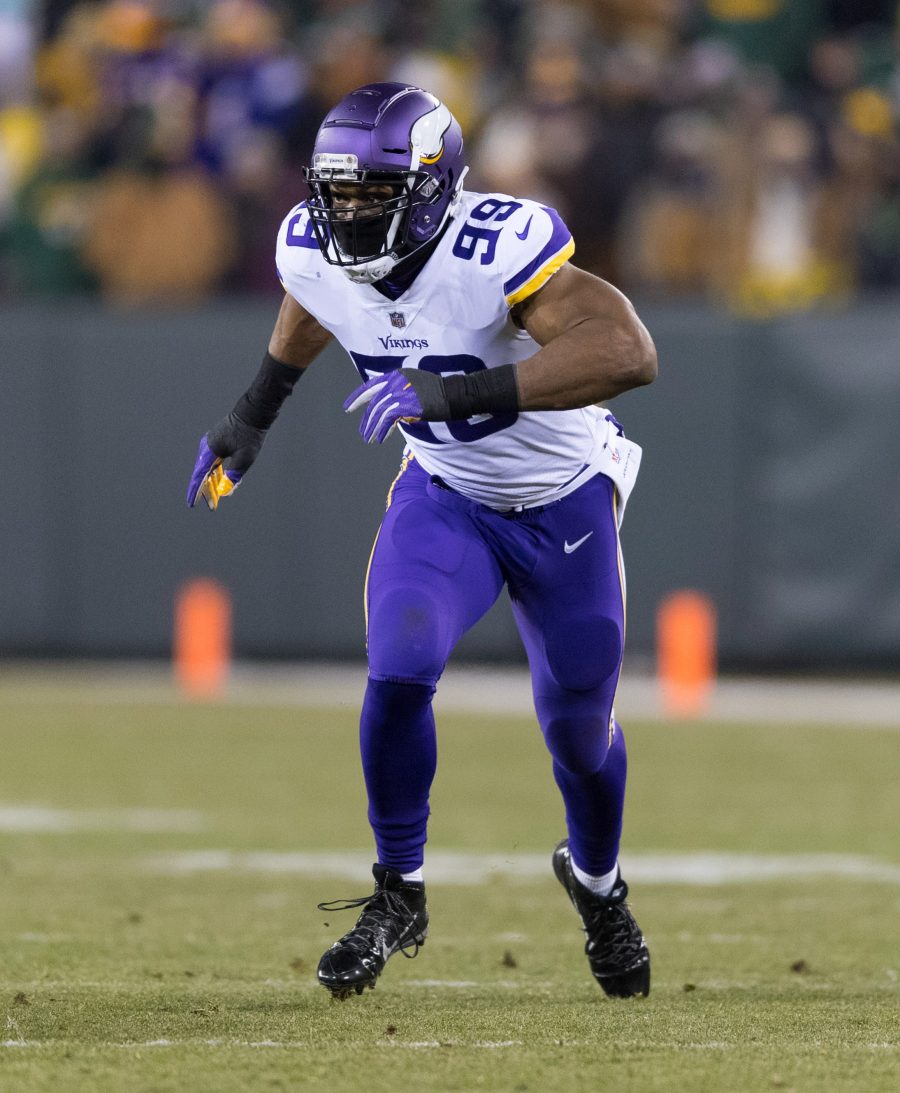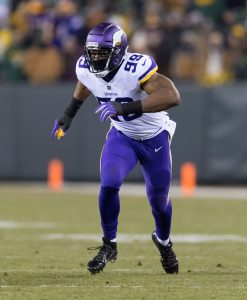 The Vikings shopped Hunter before the 2022 league year began but ended up extending the relationship to Year 8. This roster bonus-to-signing bonus conversion freed up $13MM in cap space and will give Hunter another chance to re-establish himself as a reliable edge rusher. Production has never been the knock on the third-round success story; injuries now cloud his career. After missing 2020 with a neck injury, Hunter suffered a torn pec midway through the '21 season. The youngest player to reach the 50-sack plateau is one more significant injury away from seeing his earning potential crater.
Minnesota paying Hunter the $18MM bonus made for a nice win for the once-underpaid D-end. Hunter outplayed his five-year, $72MM deal quickly, seeing inferior edge rushers lap him in AAV soon after. He did well to secure that $18MM bonus in 2021, coming off neck surgery, but the pec injury has his career at a crossroads. Hunter is still just 27, and his contract carries manageable cap numbers ($12.3MM and $13.1MM) the rest of the way. This accord could still work out for both team and player; this season will do plenty to determine the two-time Pro Bowler's path.
Other: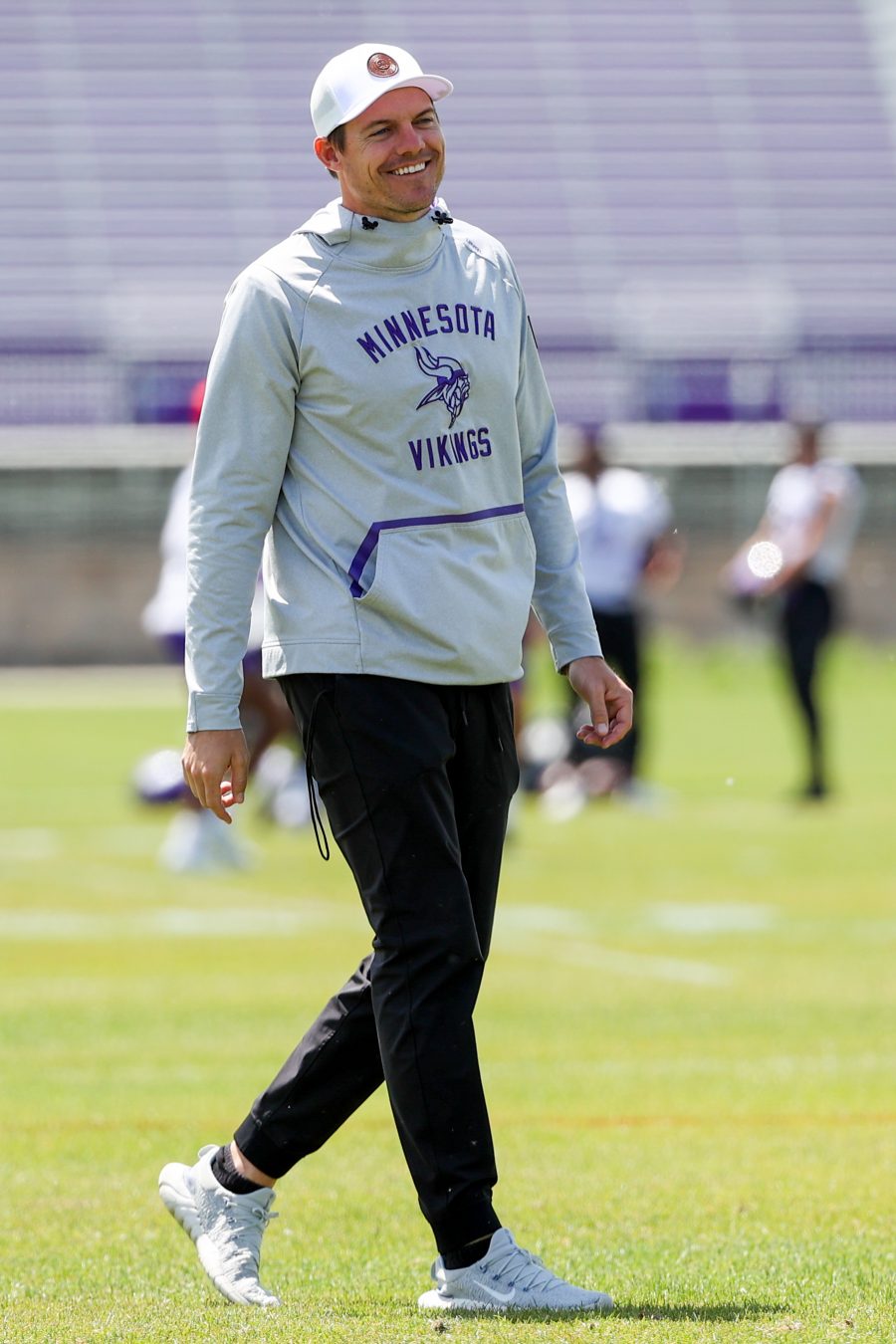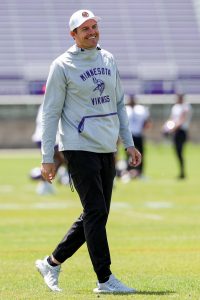 The Vikings had Adofo-Mensah and Ryan Poles as their GM finalists, but Poles agreed to terms with the Bears a day before the Vikes went with Adofo-Mensah. That will make these rebooting rivals' efforts more interesting as the decade progresses. A former 49ers and Browns exec, Adofo-Mensah took a somewhat quick route to a GM chair. The 41-year-old exec only started in the NFL in 2013, bolting from a Wall Street career. He has opted not to tear down what Spielman built — not yet, at least — leaving the Vikings in a similar position to their 2021 standing.
Spielman enjoyed 16-year run in Minnesota. In place as a key decision-maker — either as VP of player personnel or GM — from 2006-21, Spielman led the way in building two playoff-caliber nuclei. This included seismic moves for three quarterbacks, as his two first-round QB efforts (Christian Ponder and Teddy Bridgewater) did not pan out. Minnesota's 2009 Brett Favre agreement led to one of the closest near-misses in the Super Bowl era, joining the 1987 and 1998 Vikings' NFC championship-qualifying editions in that regard, but also the best 21st-century Vikings season. Injuries doomed Sam Bradford, and Cousins has not helmed the Vikings to the level even Case Keenum aided them to reach. But Cousins' three-year, $84MM fully guaranteed contract helped move the quarterback market forward. The Vikings reaching the playoffs with Tarvaris Jackson, Ponder, Bridgewater and Keenum also reflects well on the rosters Spielman constructed.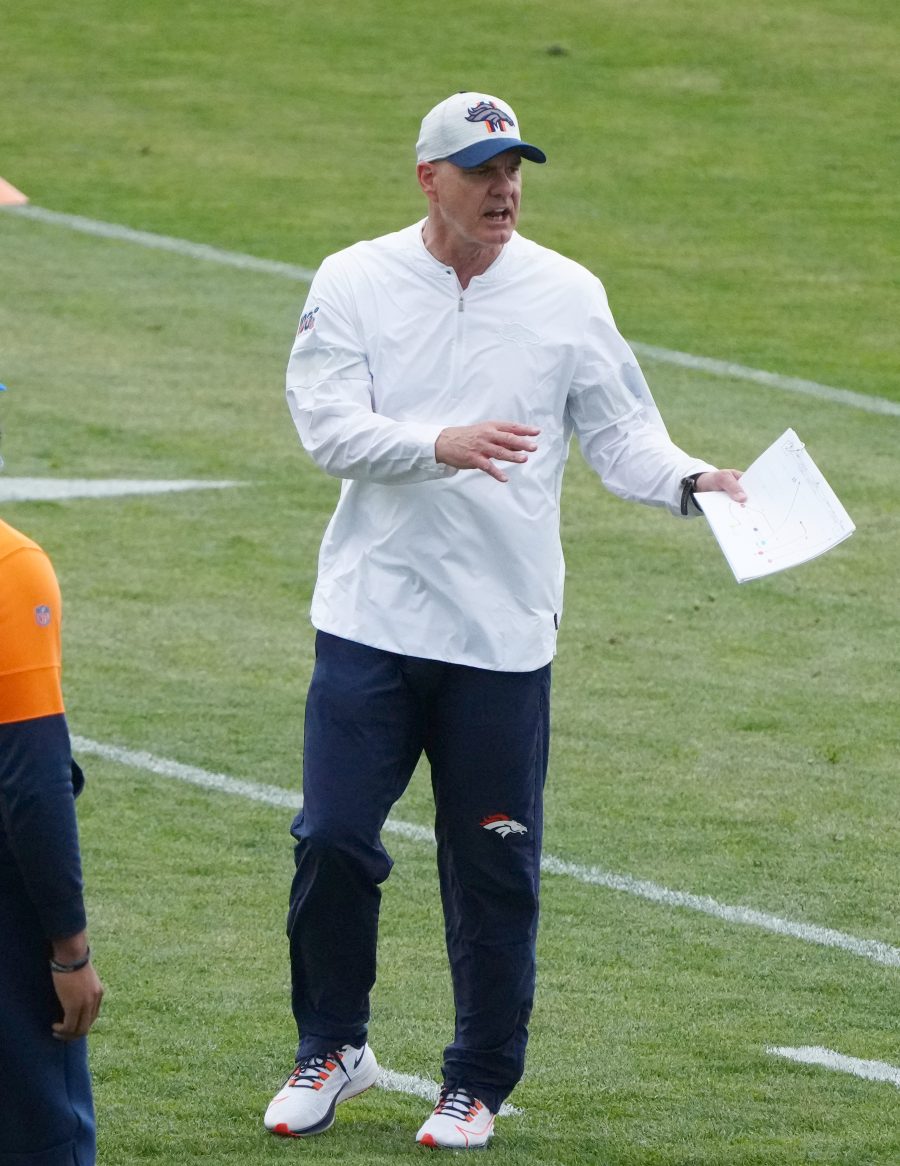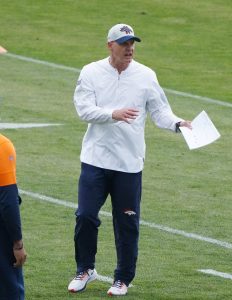 Into January, a scenario loomed in which Spielman, 59, would survive while Zimmer would be ousted. The Zimmer component was not hard to forecast. The Wilfs nearly fired Zimmer after a 10-5-1 2019 season, one in which the Vikings won a playoff game, so canning him after an unremarkable 2020s stretch seemed almost overdue. Reports of Zimmer clashes with players — Cousins included — notwithstanding, the ex-Bengals DC immediately restored Minnesota's defense and finished his tenure as the third-winningest coach in franchise history.
Zimmer's defense driving a 13-3 season in which Keenum started an NFC championship game has aged well. Zimmer's age (65), however, may keep him from another chance. His not receiving his first crack until his late 50s set the Minnesota tenure up to be his only HC run.
The Sean McVay tree has worked out for the Bengals and Packers, undoubtedly boosting O'Connell's chances. Teams usually hire coaches with a different background compared to the fired leader, and while the Vikings have definitely done this, O'Connell does not have the pedigree Zimmer did. The 37-year-old ex-quarterback has called plays for one team — a 2019 Washington squad that went 3-13 (3-8 with O'Connell calling plays post-Jay Gruden). But a young, offensive-minded coach with a Super Bowl ring coming in to work with Cousins, who established himself as a franchise-caliber passer under McVay in Washington, is a gamble worth taking. O'Connell and Cousins overlapping in 2017, when the former was Washington's QBs coach, does not hurt, either.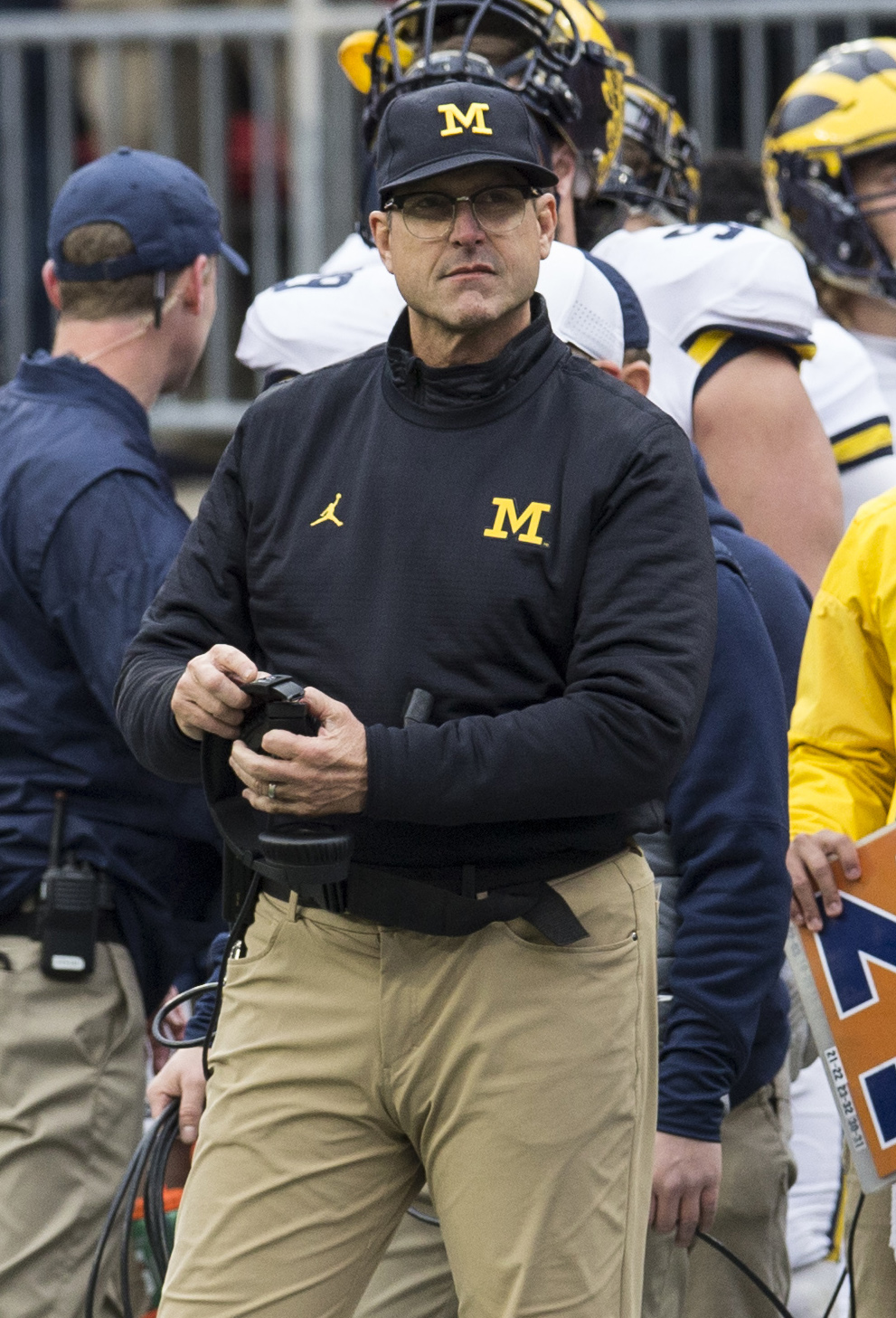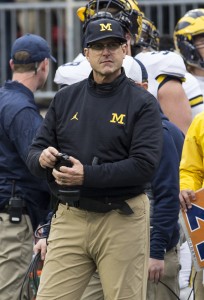 Although teams' front-seven base alignments have never meant less, due to proliferation of sub-packages, the Vikings shifting away from a 4-3 look for the first time in over 30 years is certainly notable. Minnesota grabbed a Vic Fangio tree branch in Donatell, who spent the past 11 seasons a Fangio right-hand man. Donatell was connected to the Seahawks in a non-DC role, but after the Vikings came calling with an offer to stay on this coaching tier, the 65-year-old assistant accepted. This will be new ground for Donatell, who worked under a defense-oriented HC in Denver. While Donatell should still be expected to use Fangio concepts, he will be running the show in Minnesota.
Minnesota's searches turned up perhaps the two most interesting candidates this offseason. By interviewing with the Vikings, Catherine Raiche has moved closest to becoming the NFL's first modern female GM. The former Eagles exec has since replaced Adofo-Mensah in an assistant GM-type role with the Browns. Teams may view the young exec as in need of more seasoning, but by the mid-2020s, Raiche — the Toronto Argonauts' assistant GM while still in her 20s — could well be a legitimate candidate to become an NFL front office boss.
This was also the closest Harbaugh came to the NFL since he separated from the 49ers after the 2014 season. Considering the success he had in San Francisco, the fiery ex-quarterback would seem a near-certainty to give it another try. But, after being linked to the Raiders and interviewing with the Vikings, Harbaugh will spend an eighth season in the college ranks. After a nine-hour interview — a meeting involving ex-Harbaugh 49ers coworker Adofo-Mensah — the Vikings did not make an immediate offer.
Top 10 cap charges for 2022:
O'Connell and Adofo-Mensah not pulling the trigger on a rebuild keeps the team in playoff conversations. The question of the Vikings' viability to reach the tier beyond that — a question that has defined the Cousins era — will persist. But the team has a young offensive line, two elite skill players (in Justin Jefferson and Dalvin Cook), could have a strong pass rush — depending on bounce-back efforts from Hunter and Smith — and brought in some interesting secondary pieces.
There are elements to like about the Vikings, but how much can the new coaching staff change the path for the Zimmer-Spielman-era performers? How Cousins looks in O'Connell's offense will determine how much longer the franchise's current course lasts.
Follow @PFRumors