DECEMBER 4: Jonathan Jones of CBS Sports hears that an in-season firing is unlikely. Jones observes that Hackett has not lost the support of his locker room, and while he will need to win a few games down the stretch to have a chance to keep his job, the Broncos' new ownership appears willing to give him that opportunity.
NOVEMBER 29: After the warning signs that emerged during Nathaniel Hackett's Week 1 outing, the first-year Broncos HC has not recovered. One-and-done rumors have engulfed him for several weeks. The Broncos enter Week 13 with one of the worst scoring offenses in recent NFL history.
The team is riding its second three-game losing streak, with this one including losses to the sub-.500 Raiders and Panthers, and is averaging 14.3 points per game. Although six more games remain, the Broncos continuing on this pace would group them with the 2018 Cardinals, 2016 Rams and 2012 Chiefs. No other team has averaged fewer 14.3 points per game over the past decade. These three organizations canned their head coaches — Steve Wilks, Jeff Fisher and Romeo Crennel, respectively — during or after those seasons.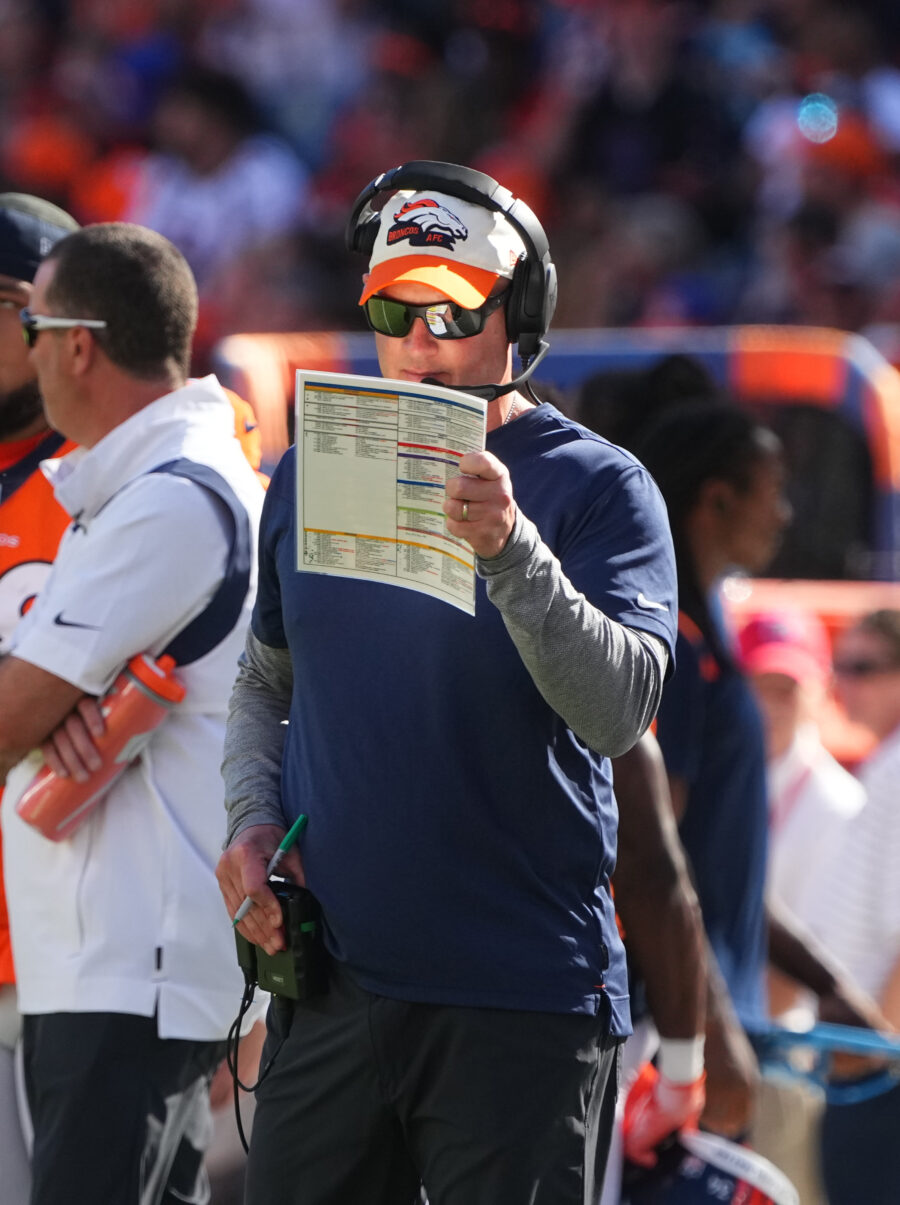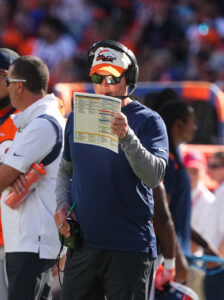 This stunning season will almost certainly lead to Hackett's ouster, and execs informed Jason La Canfora of the Washington Post it is likely Hackett will be canned before season's end. This could give the Broncos a chance to evaluate Ejiro Evero as an interim coach, potentially with an eye on the first-time defensive coordinator sticking around beyond 2022.
The Broncos have Evero on their radar as a potential Hackett replacement, though it would be rather strange if the team that has underwhelmed to this degree went with a current staffer to replace Hackett. Evero and Hackett have been close since being college teammates 20-plus years ago, but the former has been a well-regarded assistant as well. Evero, 41, spent the past five seasons on Sean McVay's Rams staff and has helmed a Broncos defense that has kept the team in most of its games. Denver ranks third in total defense and points allowed.
Hackett has both brought in a game management assistant after several September gaffes — highlighted by the bizarre decision to settle for a 64-yard field goal in Week 1 — and turned over play-calling duties to quarterbacks coach Klint Kubiak. The Broncos have failed to score 17 points since making the latter change. The team, which has been without several offensive starters in recent weeks, also leads the league in penalties.
While 13 teams this century have fired a coach after one season, only the Jaguars last year axed their first-year HC during the season. (Bobby Petrino did not finish his first Falcons campaign, but that situation involved the former college coach accepting an Arkansas offer in December 2007.) Jacksonville fired Urban Meyer on Dec. 16, 2021, 13 games into his season. It would be strange to see Hackett grouped with Meyer, whose scandal-filled Jags tenure led to the early ouster, but the Broncos traded a bounty for Russell Wilson and have somehow declined considerably on offense.
Denver had Kevin O'Connell and Dan Quinn as its other HC finalists this year, and La Canfora adds GM George Paton's ties to Quinn may keep him in the mix. Quinn was an early frontrunner for the Denver HC post, but Hackett emerged instead. It would be interesting to see if the Cowboys DC would go through another interview process with a team that passed on him so recently. But it is a near-certainty at this point another Broncos coaching search — under new ownership — will commence in 2023.
Follow @PFRumors