Aaron Rodgers' Achilles tear four plays into his Jets tenure doubles as one of the most crushing injuries a team has sustained in many years. The Jets have gone from a team with Super Bowl aspirations to one trapped in the kind of situation that caused the all-out Rodgers push.
The team has turned back to Zach Wilson, the former No. 2 overall pick who was twice benched last season. Robert Saleh has encountered some scrutiny for his unwavering support of the 2021 draftee, but after the Jets did not make a strong effort to acquire a veteran backup behind Rodgers, they are sticking with the struggling BYU alum.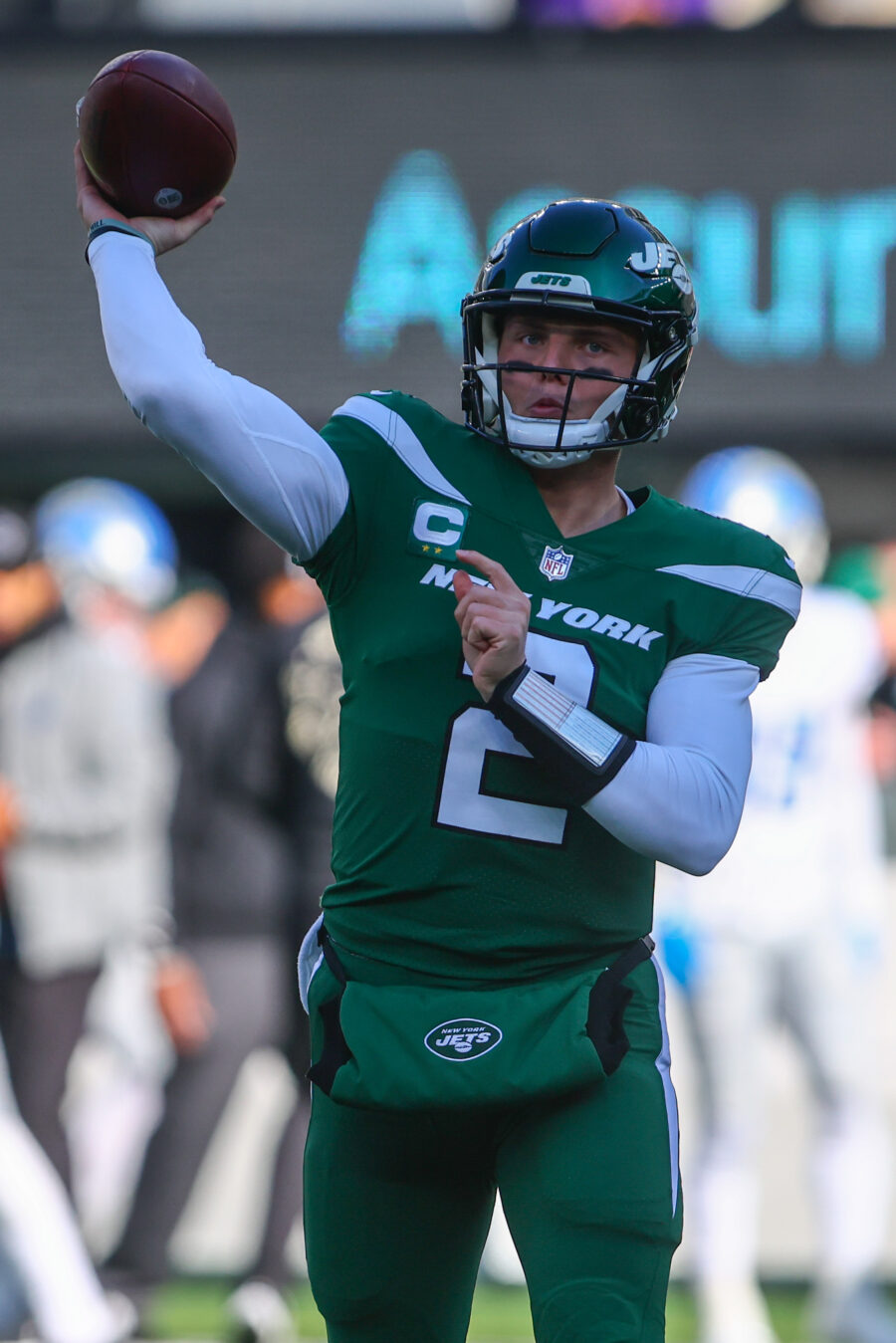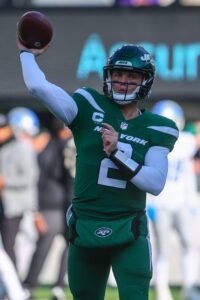 Wilson, 24, has made 24 career starts. He sports a career 54.9% completion rate and ranked in the bottom five in Total QBR in each of his first two seasons. Through three games this year, Wilson is ahead of only Justin Fields — the same placement the 2021 season brought. Wilson's status created issues in the Jets' locker room last year, leading to Mike White's promotion. While buzz about White staying briefly circulated this offseason, the Jets instead parked Wilson — rumored to be on the outs late last season — behind Rodgers. That has thus far proven to be a mistake, one that certainly could threaten the jobs of Saleh and GM Joe Douglas.
The Jets have been connected to a few outside options, attempting to add Colt McCoy and ex-Nathaniel Hackett charge Chad Henne. They also looked into poaching fellow ex-Hackett pupil Brett Rypien off the Rams' practice squad, but Los Angeles promoted the ex-Broncos backup instead. Two years after the Jets took heat for not backstopping Wilson — a plan former OC Mike LaFleur called a mistake — the team has not attempted to chase a veteran who would unseat him.
Citing the Jets' $276MM in cash spent — a number that trails only the Ravens and Browns — a Thursday report indicated a top-down Jets directive has led the team to prefer to have a QB rise through the practice squad route. This, and the team's desire to avoid a Wilson QB controversy, has led to the current depth chart forming. As such, Trevor Siemian represents the top option to take over if Wilson continues to struggle. Although the recently added arm has not been a regular starter since 2017, the ex-Peyton Manning Denver successor has made 30 career starts.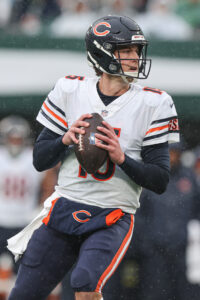 Siemian, 31, is 0-6 over his past six starts. Prior to losing four games leading a depleted Saints roster, Siemian did pilot the Saints past the then-defending champion Buccaneers in his first appearance with the team. Siemian also started a Jets Week 2 game in 2019, a contest that featured the then-Sam Darnold backup going down with a season-ending ankle injury. But the seven-team journeyman is back in town. Although he is not coming off the practice squad this week, an elevation figures to take place soon after.
Current backup Tim Boyle has thrown 106 career passes, residing as a Rodgers and Jared Goff backup during his career. Boyle's most notable work came when he started three games for an injured Goff in 2021. A rebuilding Lions team lost all three of those games. Boyle, who played at UConn and Eastern Kentucky, served as Rodgers' top backup at points in Green Bay. The Jordan Love pick changed his standing with the organization.
The Jets cannot trade their first- or second-round picks, with those selections in escrow since they are part of the Rodgers trade package. But will the Jets attempt to use a mid-round choice to trade for a better option? The team still boasts an upper-echelon defense that is again tied to a bottom-tier QB situation. Teams will not be eager to unload a proven backup, but decent draft compensation could change that equation. The Texans' backups have generated trade interest, and either Case Keenum or Davis Mills could potentially be pried away. Would they move the needle much for the Jets?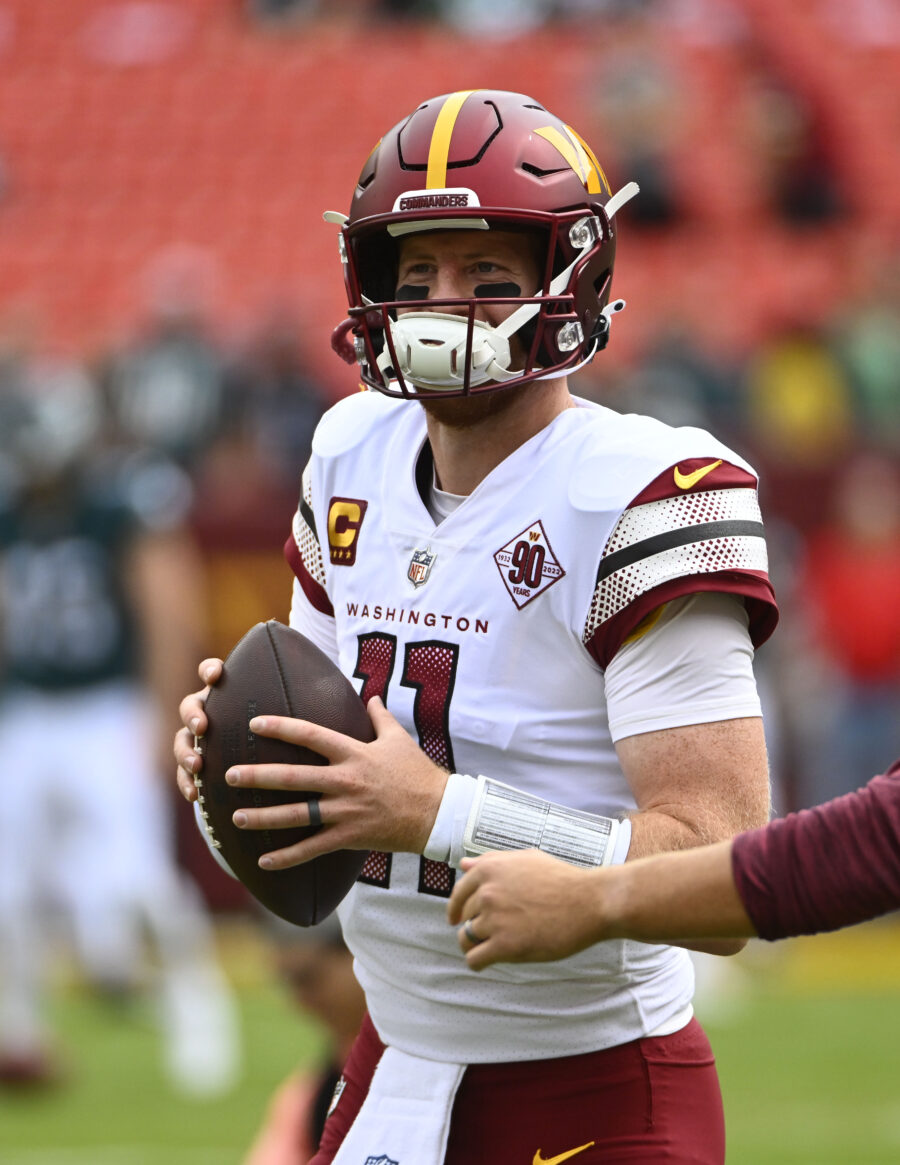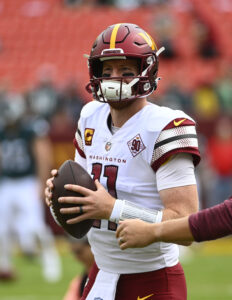 Douglas was in place when the Eagles traded up for Wentz in 2016, and the fifth-year Jets GM was present when the former No. 2 overall pick soared to the MVP favorite before an ACL tear ended his 2017 season. Wentz's stock has tanked since that outlier year, but he is just 30 and would be an upgrade on Wilson. Matt Ryan is 38 is coming off a dreadful Colts season. While Ryan indicated he is happy at CBS, both free agents are believed to have reached out to the Jets. Although Colin Kaepernick wrote Douglas a letter campaigning for a P-squad opportunity, the Jets are not interested in a player out of the league for the past seven seasons.
Kirk Cousins and Ryan Tannehill loom as longshots that have not come up in legitimate trade rumors, but both are on expiring contracts — albeit pricey expiring deals — and playing for teams with sub-.500 records. The Titans, who drafted Will Levis in Round 2, would likely need to eat some of Tannehill's money. The 12th-year veteran is on a $27MM base salary; the Jets hold barely $8MM in cap space. Cousins carries a no-trade clause. Both 35-year-old passers have void years at the end of their contracts, with the Vikings starter's void number checking in at a whopping $28.5MM for 2024.
Will the Jets aim higher via Wentz or a trade? Or will Siemian represent Wilson's top competition for the rest of the season? Vote in PFR's latest poll and weigh in with your thoughts on this situation in the comments section.
Follow @PFRumors