The Dolphins pulled out the win over the Raiders, but they lost one of their top receivers in the process. Jakeem Grant suffered a high-ankle sprain in the third quarter and he'll be out for Sunday's crucial game against the Bills, according to NFL.com's Ian Rapoport (on Twitter).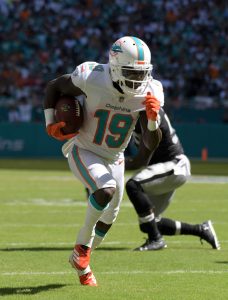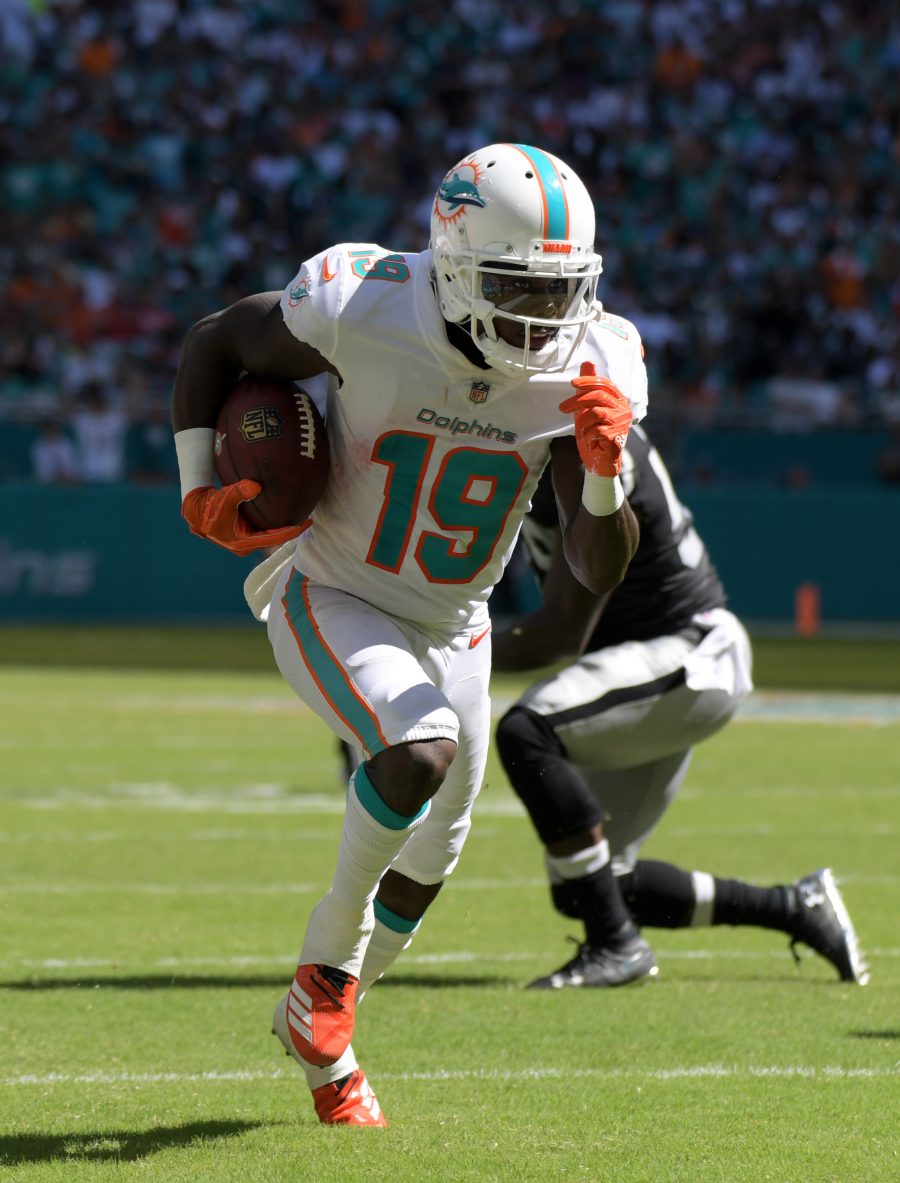 Grant had five catches for 43 yards against the Raiders before his right leg was drilled at an awkward angle. Even if the Dolphins manage to get into the playoffs, they might have to forge ahead without the 28-year-old, who could be headed to the injured reserve list.
Through 14 games, Grant has 36 catches for 373 yards and one touchdown to his credit. Meanwhile, his impact in the return game cannot be understated. He currently leads the league with 330 punt return yards and an average of 11.4 yards per attempt. That includes Grant's return-turned-TD against the Rams in November, boosting Miami to a 28-17 win.
The Dolphins can clinch a playoff berth in Week 17 with a win over the Bills. If they lose, they'll need a loss from the Ravens, Browns, or Colts to continue to the postseason.
Photo courtesy of USA Today Sports Images.