Le'Veon Bell turned down a lucrative extension offer from the Steelers just prior to the deadline for franchise-tagged players to sign long-term deals, and Jason La Canfora of CBS Sports reports that the two sides are likely headed down the same path in 2018.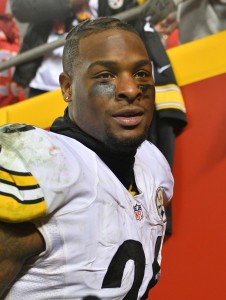 Bell turned down the deal, which would have paid him $30MM over the course of the first two seasons but an average of $13MM per year over the life of the contract, in his quest to earn $15MM per year. According to La Canfora, however, Pittsburgh just will not go that high, which means that if Bell does not adjust his expectations, the Steelers will slap him with the franchise tag again this offseason.
If that happens, then Bell's decision to reject Pittsburgh's offer this year will have been to his detriment. Instead of earning $30MM under the first two years of the extension, Bell will earn just shy of $27MM under two successive franchise tags. While he would still be eligible for free agency again in 2019, he would have to continue playing at an All-Pro level in order to have any chance of achieving his financial goals.
He is not off to a good start in the regard this season, as his rushing and receiving numbers are down across the board. And though he will not turn 26 until February, his injury and suspension history will always make teams wary of committing top-dollar to him over multiple years.
Photo courtesy of USA Today Sports Images.