On February 27, 2017, things were looking pretty good in Pittsburgh. Following a 2016 campaign that saw the Steelers make it to the AFC Championship, the organization committed to two of their offensive stars on the same day. On this date four years ago, the organization extended wideout Antonio Brown and franchised running back Le'Veon Bell. No one knew at the time that both these players would soon be playing for different teams.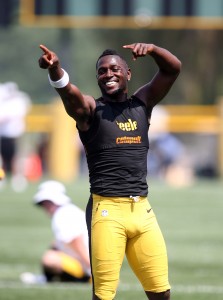 By 2017, the two duo had already proven themselves among the top players at their respective positions. Brown was coming off four-straight campaigns that saw him surpass 1,000 yards receiving, and he hauled in 43 touchdowns during that four-year span. There had yet to be much drama for the perennial Pro Bowler; while a 2016 locker-room video led to discipline, Brown had otherwise been a good soldier. As a result, the Steelers felt more than comfortable making him the (then) highest-paid pass-catcher of all-time. The wideout ended up inking a lucrative four-year extension worth $68MM ($19MM guaranteed) that would last through the 2021 season.
"Antonio is a good guy, a good person," team president Art Rooney II said at the time. "I enjoy our personal relationship. His teammates like to have him on the team. He is a hard worker.
"AB is a big contributor to our success, has been for several years now, and I think he's capable of continuing to be that kind of player. I think he's someone who wants to be a great player and works hard to be that. Hopefully, he'll continue to evolve as a player and as a person."
Despite only appearing in 12 games during the 2016 season, Bell still put up some gaudy numbers. He finished the campaign with 1,884 all-purpose yards and nine total touchdowns, earning him a Pro Bowl spot. While the two sides were eager to figure out a long-term deal, the Steelers ultimately placed the franchise tag on their star running back, locking him into a $12MM salary for 2017. After becoming the fastest player in NFL history to hit 3,000 career rushing yards and 1,500 career receiving yards, coach Mike Tomlin said at the time that the team wanted to reward their running back for his continued improvement.
"Just understanding how to play the position, the nuances of the position, the protection of the ball, the protection of himself," the head coach said. "He is a guy that has got some talent, but equally or more important than that he has a desire to be great and a work ethic to boot. He is a much better conditioned athlete today that he was in 2014. I mean it when I say all areas."
2017 proved to be a fine year for Brown, Bell, and the Steelers. Both players earned Pro Bowl nods after combining for 3,479 all-purpose yards and 20 touchdowns en route to a 13-win campaign. The wheels fell off soon after. During the 2018 offseason, the Steelers once again slapped the franchise tag on Bell, but the running back refused to sign the tender. Despite occasional reports of reconciliation and a potential long-term extension, Bell's hold out ended up lasting the entire season. He became a free agent the following offseason and inked a four-year deal with the Jets.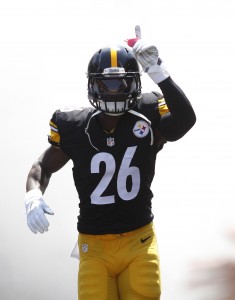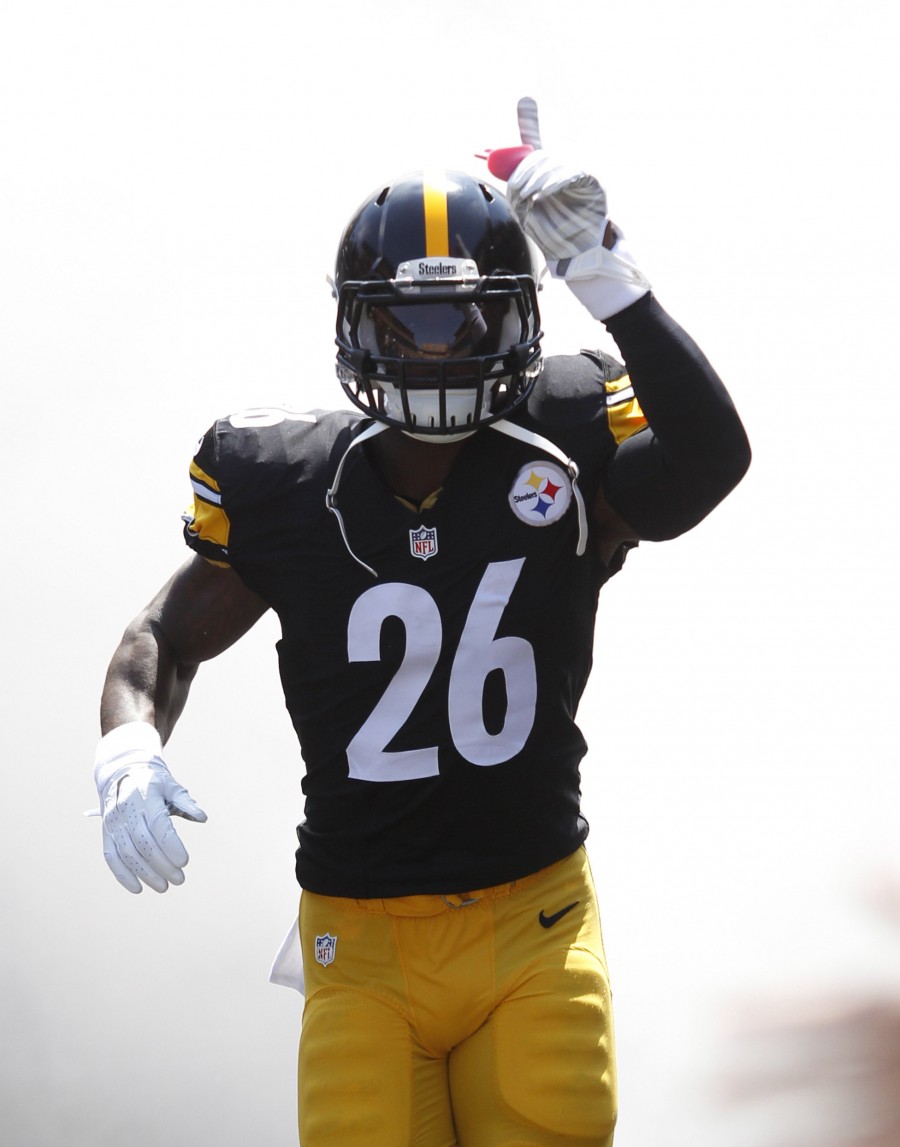 Brown was productive again in 2018, finishing with a career-high 15 receiving touchdowns. However, there started to be some reports of tension toward the end of that campaign. Brown apparently engaged in an argument with Ben Roethlisberger and skipped practices before their Week 17 content, leading to Brown's benching. We later learned that Brown had become disgruntled with his role in Pittsburgh and wanted a trade. The Steelers agreed that a breakup was necessary, and they dealt Brown to the Raiders during the 2019 offseason.
Things haven't necessarily gone swimmingly for either player since leaving Pittsburgh. Bell's stint in New York last less than two seasons, and after cutting cut in October, he settled into a minor backup role with the Chiefs. Brown's stint with the Raiders barely last six months; following bizarre behavior and arguments with executives, he was released by the team. He subsequently joined the Patriots, but he was cut following allegations of sexual misconduct. Following a retirement, an un-retirement, another retirement, and another un-retirement, Brown was slapped with an eight-game suspension for violating the NFL's personal conduct policy. He caught on with the Buccaneers in October, and he ended up hauling in two playoff touchdowns during Tampa Bay's path to a Super Bowl championship (which somewhat ironically came against Bell's Chiefs).
The Steelers struggled a bit during the 2018 and 2019 campaigns, combining for only 17 wins between the two seasons. They got back to their winning ways in 2020, finished 12-4 before losing in the Wild Card game.
When these transactions were completed four years ago today, there was plenty of excitement for both the players and the team. We're sure neither side anticipated how both of these scenarios would ultimately play out.
Photo courtesy of USA Today Sports Images.