APRIL 20: The Chiefs will bring in Gabbert for the league minimum. The 13th-year veteran agreed to a one-year deal worth $1.2MM, Greg Auman of Fox Sports tweets. Kansas City gave Gabbert a $153K bonus. He earned $2.25MM with the Buccaneers last season.
APRIL 18: After 12 seasons bouncing around the league, Blaine Gabbert plans to return to Missouri. The Chiefs are signing the veteran quarterback to be Patrick Mahomes' backup, Pat McAfee reports (video link).
Gabbert spent the past three seasons as Tom Brady's backup in Tampa, but with the Buccaneers bringing in Baker Mayfield for a competition with Kyle Trask, the team moved in a different direction. The Chiefs had a QB2 opening, with Chad Henne retiring after Super Bowl LVII. This is a one-year deal, per the Kansas City Star's Herbie Teope (on Twitter).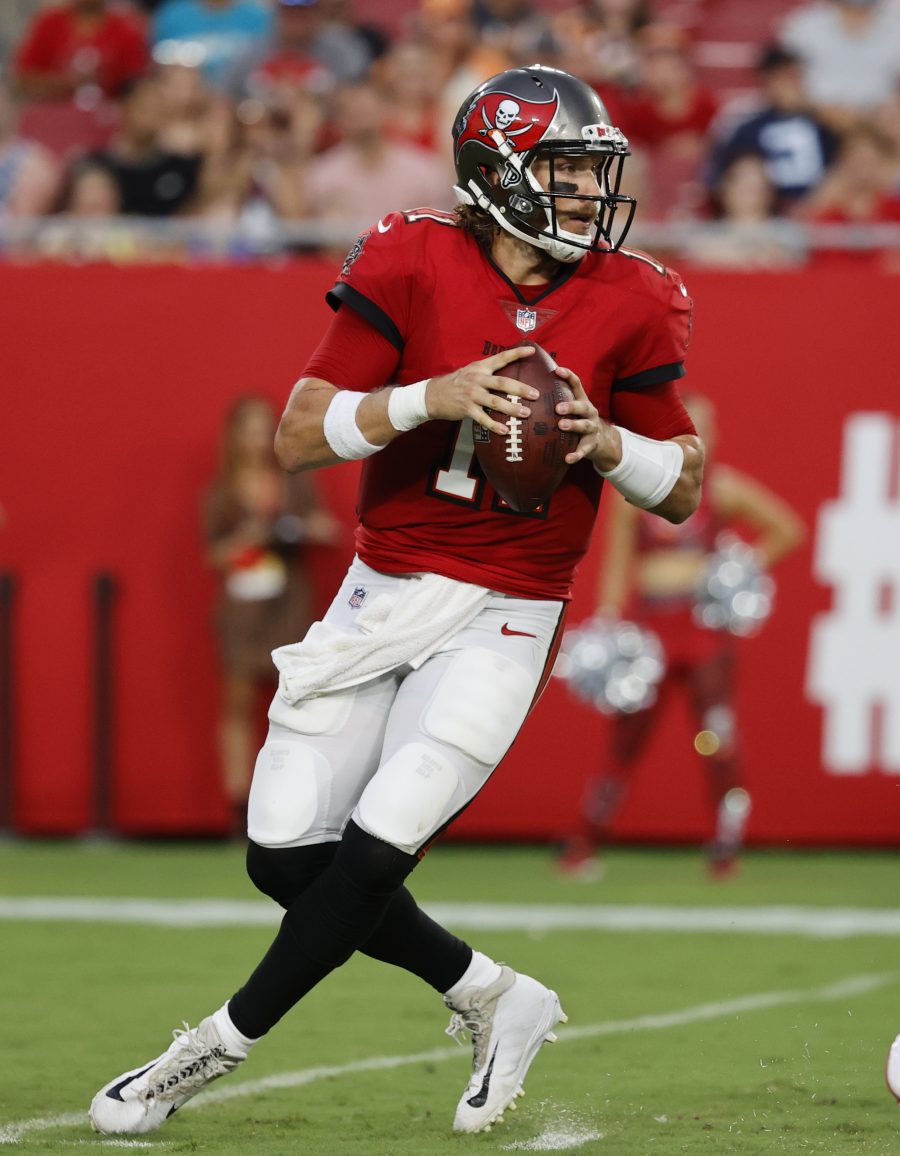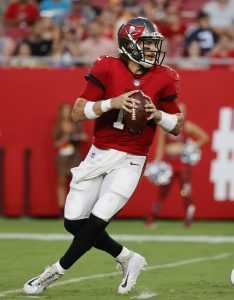 While Gabbert has played for five NFL teams, he established himself as a top prospect at Mizzou. Chase Daniel's successor at the then-Big 12 program, Gabbert has joined Daniel in enjoying a lengthy NFL career. He will be positioned to spend his age-34 season in Kansas City.
Bruce Arians brought Gabbert to both Arizona and Tampa, signing the former first-round pick to be Carson Palmer's backup in 2017 and bringing him in as Jameis Winston's understudy two years later. Gabbert never started a game for the Bucs, with Winston staying healthy in his 2019 contract year and Brady's durability run continuing through his final season.
Gabbert has started 48 career games; his experience stands to be important for a Chiefs team that has seen Mahomes' backups become necessary. Henne filled in for Mahomes during a second-quarter stretch against the Jaguars in the divisional round; that marked the second playoff relief appearance Henne made as a Chief. Mahomes suffered a concussion during the Chiefs' 2020 divisional-round game against the Browns. Matt Moore started two games in place of Mahomes in 2019 as well. The Chiefs received quality replacement work from Moore and Henne. Moore helped the Chiefs to a win over the playoff-bound Vikings in 2019, helping the eventual Super Bowl champions secure a playoff bye, while Henne aided Kansas City in holding off Cleveland in the Round 2 matchup a year later.
After starting two seasons as Missouri's starter, Gabbert became the 10th overall pick in 2011. The Jaguars, however, quickly soured on their investment and benched him in 2012. Henne replaced Gabbert in Jacksonville, and the team traded its former top pick to the 49ers in 2014. Gabbert has since enjoyed moments as a starter — leading the Cardinals to two wins over playoff-bound opposition in 2017 and, as a Titan, starting a win over the Deshaun Watson-led Texans in 2018 — but has not been a starter since Colin Kaepernick reacquired his job in 2016.
The Bucs gave Gabbert four one-year deals, allowing for Trask to develop under the radar. The Chiefs have no need for any developmental QB, with Mahomes going into his age-28 season. But Gabbert is in a similar place compared to Henne when he joined the Chiefs ahead of his age-34 season.