Since coming into the NFL in 2013, Ryan Griffin has thrown four career passes. But he has impressed the Buccaneers for years. The veteran quarterback landed another deal with the team Thursday. Griffin signed for near the league minimum again, with The Athletic's Greg Auman tweeting the sides agreed to a one-year, $1.1MM deal (Twitter link).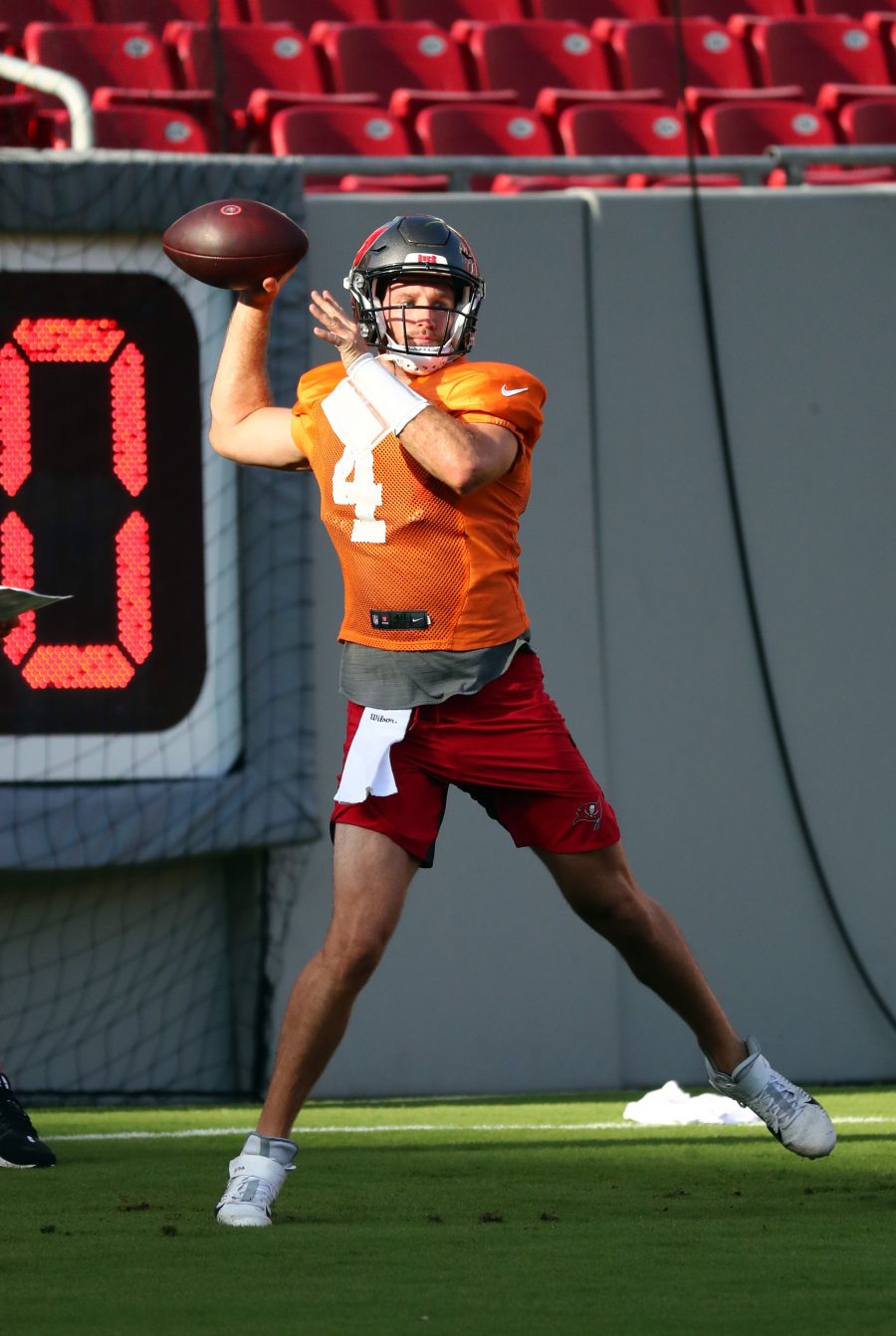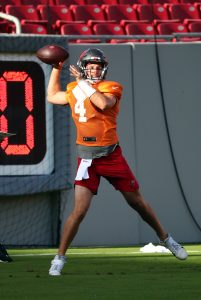 The Bucs announced they another Griffin contract. He joins a team that has seen its quarterback situation go from uncertain to stable in recent weeks, with Tom Brady coming back. Blaine Gabbert remains unsigned, however, and Griffin will rejoin Brady and Kyle Trask on Tampa Bay's QB depth chart.
Griffin, 32, signed with the Bucs last year but did not make their 53-man roster, instead spending the season on the practice squad. Tampa Bay carried Gabbert and Trask as its Brady backups in 2021. Bruce Arians has consistently talked up Gabbert, who played under the Super Bowl-winning coach in Arizona and Tampa. But Arians stepped down as Bucs HC on Wednesday, leaving the former first-rounder's path unclear. Trask, last year's No. 64 overall pick, currently resides as Brady's backup.
Griffin's Bucs arrival predates Gabbert's by a few years. He caught on with the team back in 2015, being claimed off waivers from the Saints. One of two Ryan Griffins who entered the NFL in 2013, the former Tulane quarterback saw his lone game action in 2019. But he has been with the team under Lovie Smith, Dirk Koetter, Arians and now Todd Bowles. The Bucs tendered Griffin as an RFA in 2018 and gave him a two-year deal in 2019; he collected a Super Bowl ring on the latter contract.