After working out with the Cardinals during their minicamp this week, cornerback Josh Jackson and linebacker Ben Niemann landed spots on the team's 90-man offseason roster. The team announced the signings Thursday afternoon.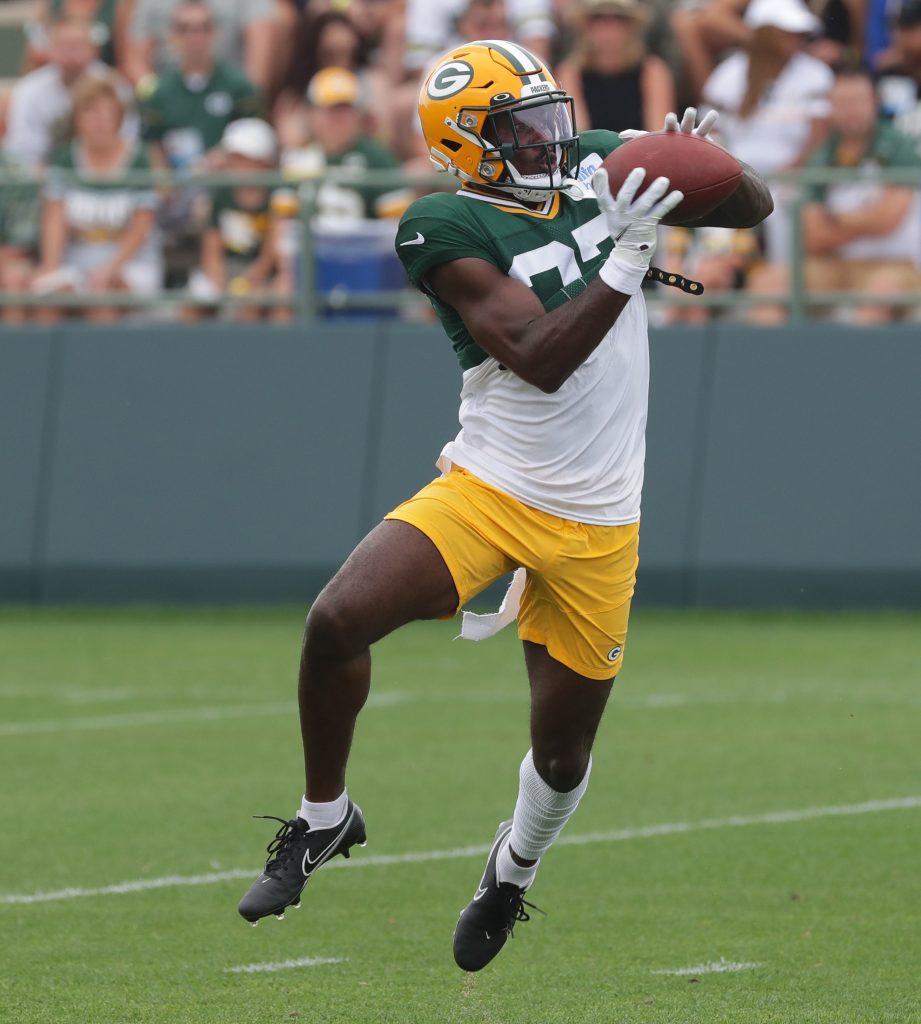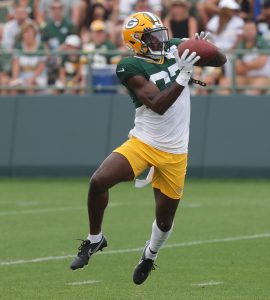 Kliff Kingsbury indicated earlier this month the Cardinals would pursue veteran corners. That comment came not long after the news offseason addition Jeff Gladney died in a car accident May 30.
The Cardinals will be Jackson's fourth team. The former second-round Packers draftee spent last year with the Giants, who acquired him from the Packers via trade, and the Chiefs, who gave Jackson a practice squad spot after the Giants waived him midseason. The Chiefs used Jackson in two regular-season games as well. The Iowa product's NFL stock has dropped considerably, but he will have an opportunity to catch on with a Cards team light at corner.
Jackson, 26, started 10 games with Green Bay as a rookie in 2018 but has lined up as a first-stringer in only five contests since. He allowed a whopping 86% of the passes thrown his way to be completed in 2019, with that figure only dropping to 74% in 2020. The Packers, who drafted Eric Stokes in the 2021 first round, moved on via the trade — a straight-up swap for corner Isaac Yiadom. Jackson did not see any regular-season time with the Giants.
Niemann joined Jackson on the 2021 Chiefs and played for Kansas City throughout his rookie contract. The Chiefs used Niemann as a five-game starter in each of the past two seasons. While he did not start any of Kansas City's playoff contests during his four-year Missouri run, the former UDFA played in each postseason game. Niemann, 27 in July, and Jackson were Hawkeyes teammates.
Arizona, which waived safety Javon Hagan on Thursday as well, has questions at corner beyond top cover man Byron Murphy. It would not surprise if the Cards signed a starter-caliber corner ahead of training camp. The team has first-rounders Isaiah Simmons and Zaven Collins stationed at linebacker, with the latter ticketed to start after the team's Jordan Hicks release. The Cards did not draft an off-ball linebacker this year but have Tanner Vallejo, Joe Walker and seventh-year vet Nick Vigil rostered.