The Texans finished the 2021 NFL season ranked dead-last in rushing yards, rushing touchdowns, and rushing yards per carry. Houston has made some moves to address the position and the room will look fairly different at camp this summer.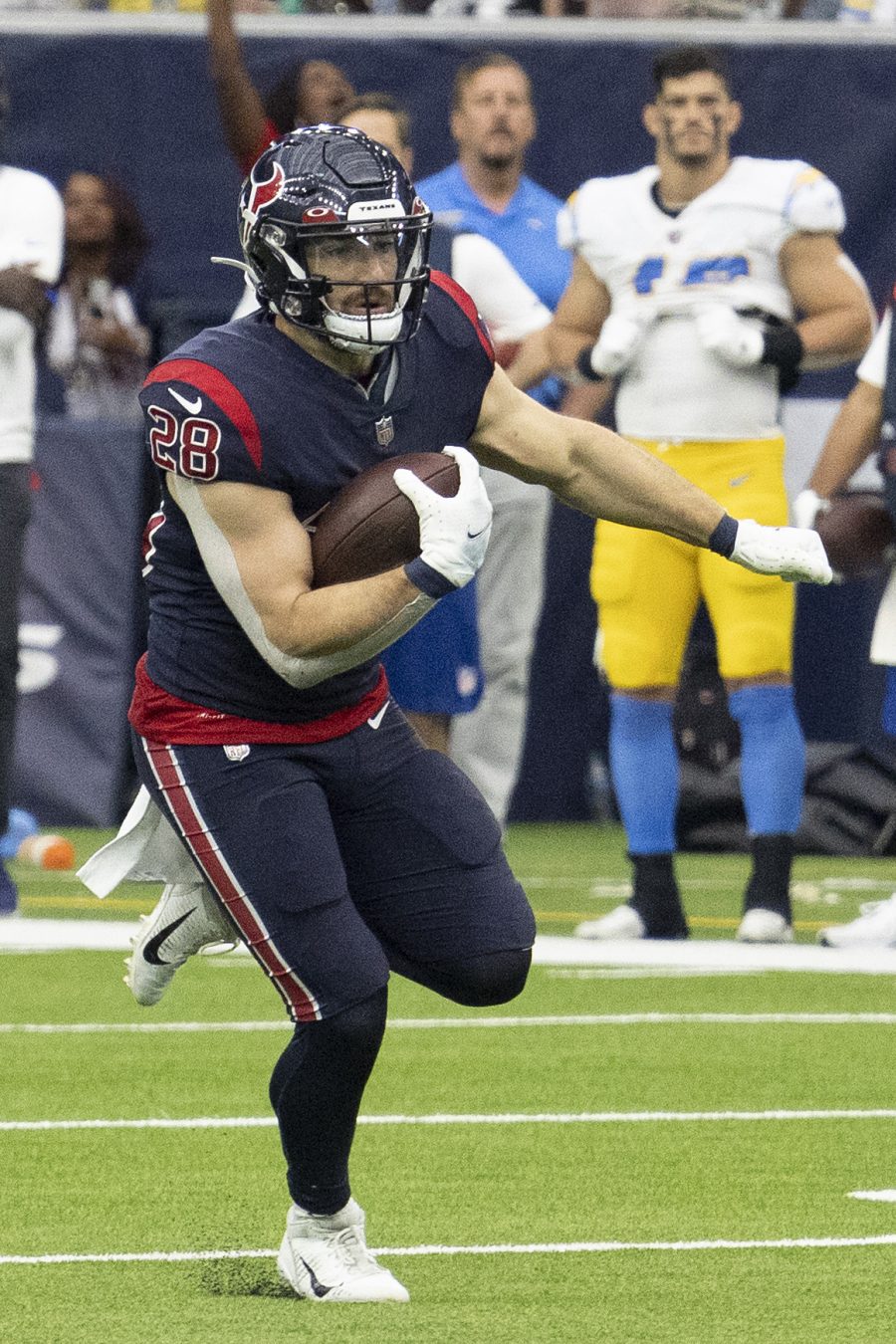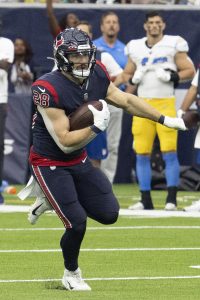 Last year saw four Texans' running backs start games. Three of those running backs are no longer on the roster. Mark Ingram returned to New Orleans midway through last season, Phillip Lindsay signed this offseason with the Colts, and David Johnson hit the free agent market and has yet to sign with a new team. While losing three players who started games may sound significant, the three backs combined last year to rush for only 652 yards and 2 touchdowns while averaging only 3.12 yards per carry.
Houston returns their leading rusher last year, Rex Burkhead. Burkhead, who turns 32 next month, racked up the highest rushing total of his career last year in his ninth season, totaling 427 yards on the ground. Burkhead has been a third-down type of running back throughout his career, recording more receiving yards than rushing in tw0 of his nine years. The Texans also return Royce Freeman, who was claimed off waivers in early-November last year.
To address the struggling run-game, Houston made two big moves. The first move they made was to sign free agent running back Marlon Mack in the weeks leading up to the Draft. Mack spent five seasons in Indianapolis, starting as a backup to Frank Gore. Once Gore left in free agency, Mack took the starting job and, despite missing six games in the next two years, was 92 yards away from two-consecutive 1,000-yard rushing seasons. In 2020, a torn Achilles in Week 1 ended Mack's season and opened the door for then-rookie Jonathan Taylor to take the reins. Taylor quickly took over, finishing second in Offensive Player of the Year voting last year. In his final year with the Colts, Mack took a backseat to Taylor and Nyheim Hines as he was only active in six games.
The second move Houston made was drafting Florida running back Dameon Pierce in the fourth-round of the Draft. Pierce had the best year of his career in his senior season while splitting carries with Malik Davis and Nay'quan Wright. Pierce only rushed for 574 yards in his final season as a Gator, but his physical playing-style led to him leading the team with 16 touchdowns from scrimmage, 13 of those being on the ground.
So who is taking the lead for Houston next season? According to Aaron Wilson of Pro Football Network, the Texans will have a committee-approach at running back this year. They have built a room that holds quite a few skill sets necessary for a successful position group. Mack is expected to take the lead back role, as he's the only one with experience and success in that role. Although Mack runs with the same physical, attacking style as Pierce, Pierce's presence should allow Mack a bit of a reprieve in those short-yardage and goal-line situations. Burkhead should be able to return to his role as a receiving, third-down back. Freeman has experience spelling starters as a reliable backup, and can continue to do so in any role asked of him. Houston also brought in former-Jaguar Dare Ogunbowale who has plenty of experience as a backup, as well. They also roster Darius Anderson, who will likely serve as a camp body this summer.
With Mack, Pierce, and Burkhead, Houston has specialists for three different situations. If they need or want more bodies on the 53-man roster, Freeman, Ogunbowale, and the young Anderson can compete for that fourth slot. The improvements needed for the run-game need to come from several areas: offensive line make-up, success in the passing-game to take pressure off, down-field blocking from receivers and tight ends, etc. The first-step, though, is to have players who can run, and Houston has drastically renovated their running backs room in an attempt to get out of the basement of rushing offenses.