More fallout from the Buccaneers' planned staff changes is emerging. Quarterbacks coach Clyde Christensen is retiring after 43 seasons in coaching, Rick Stroud of the Tampa Bay Times tweets.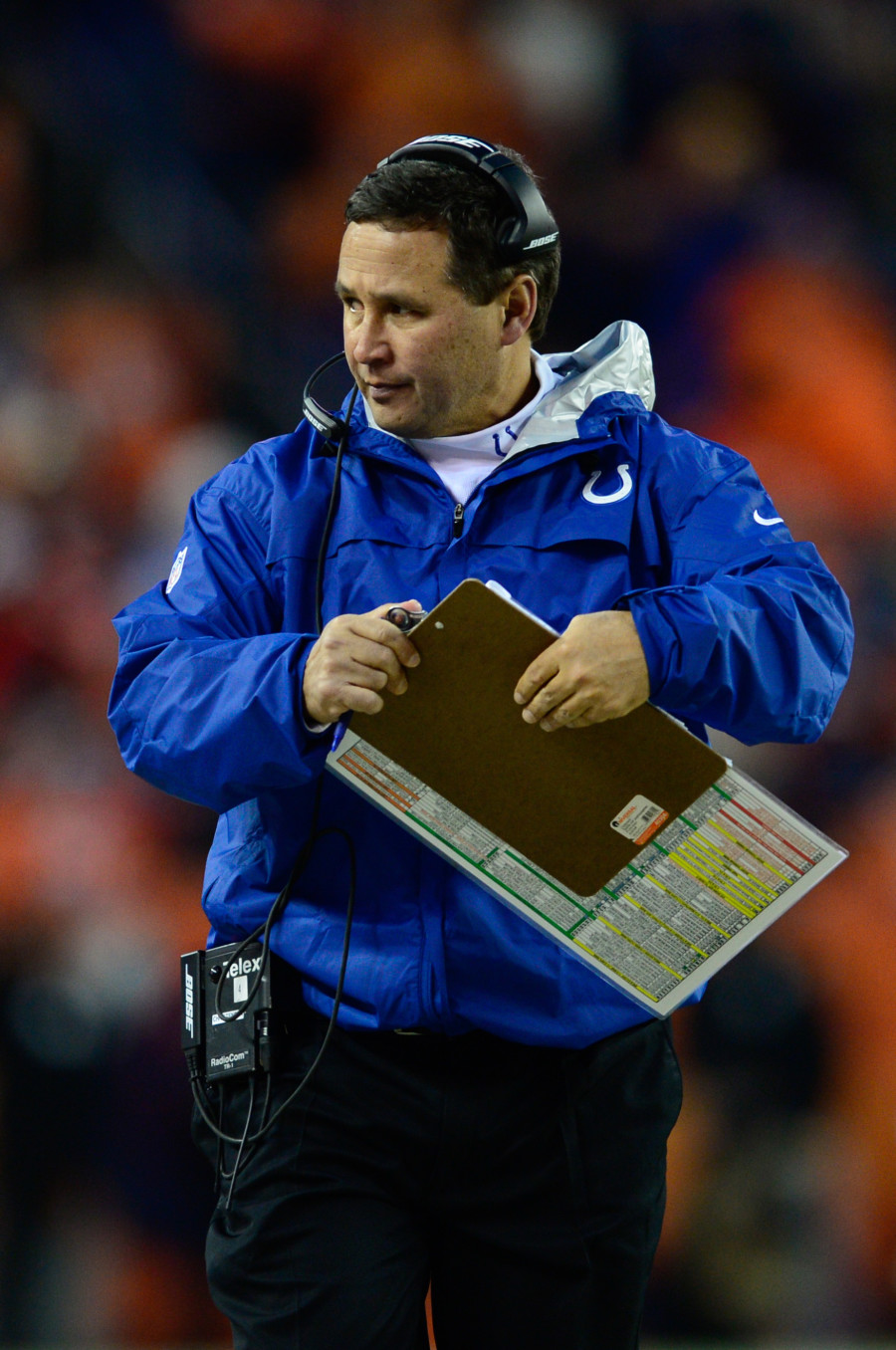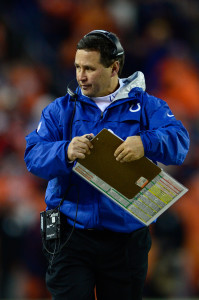 The Bucs are also moving on from wide receivers coach Kevin Garver, running backs coach Todd McNair and assistant defensive line coach Lori Locust, per Stroud and NFL.com's Ian Rapoport (Twitter link). The team fired OC Byron Leftwich earlier Thursday morning and are believed to be planning to cut ties with a handful of other coaches. The Leftwich, Christensen, Garver and McNair developments clear out much of Bruce Arians' offensive assistant core.
This wraps a lengthy NFL career for Christensen and also closes out his second stint with the Bucs. Tampa Bay employed Christensen in three roles during Tony Dungy's time with the team, and that tenure closed with him in the offensive coordinator post. Christensen coached Tampa Bay's QBs in the years prior but followed Dungy to Indianapolis, staying on through 2011. After a long run overseeing Marvin Harrison and Reggie Wayne as the Colts' wideouts coach, Christensen finished that tenure as OC under Jim Caldwell. During that period, Peyton Manning earned his fourth MVP honor and the Colts trekked to Super Bowl XLIV. Chuck Pagano also kept Christensen on to start Andrew Luck's run.
Christensen, 66, also served as the Dolphins' OC to start Adam Gase's tenure. He began coaching in 1979 and stayed in the college ranks until Dungy hired him in 1996. Arians, who was on Pagano's staff in 2012, brought Christensen back to Tampa upon being hired in 2019. Christensen served as Tom Brady's position coach for the past three seasons, helping the Patriots legend transition to a new team and collecting a second Super Bowl ring in the process.
Garver, 35, was an Arians hire back when the latter began his Cardinals HC stay in 2013. He was on Arians' five Arizona staffs and stayed on under Steve Wilks in 2018, serving as the Cards' wide receivers coach. Arians brought Garver to Tampa in 2019; he spent the past four seasons as the Bucs' wideouts coach.
A former NFL running back, McNair has been in coaching since 2001. A lengthy hiatus followed McNair's stint as USC's running backs coach, but Arians hired him in 2019. McNair, 57, oversaw the position group during Leonard Fournette's time in Tampa, which included a resurgence after the Jaguars waived him just before the 2020 season. This year, however, the Bucs' run game cratered. The team ranked last on the ground, and although injuries up front played a key part in that, McNair is out after the ground attack became an unreliable option.
Arians hired Locust back in 2019, making her the first full-time female assistant coach in team history. Locust, who had previously interned with the Ravens and coached in the Alliance of American Football, spent the past four seasons as the Bucs' assistant D-line coach. The Bucs also announced specialists coach Chris Boniol is no longer with the team and indicated senior offensive assistant Rick Christophel and outside linebackers coach Bob Sanders are retiring.