The Patriots now have two wide receivers coaches on the radar for their offensive coordinator position. In addition to requesting a Keenan McCardell interview, the Pats have reached out to Cardinals wideouts coach Shawn Jefferson.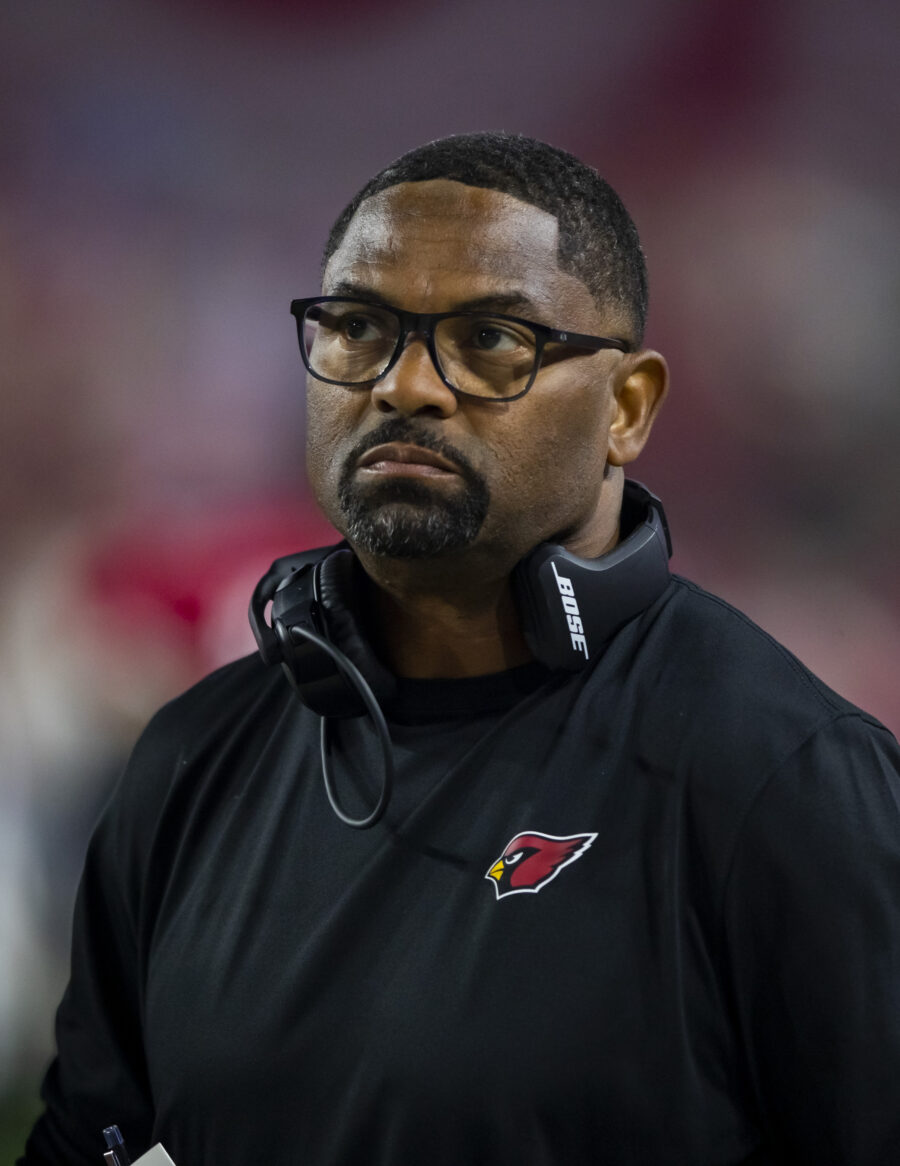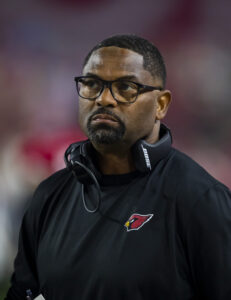 Jefferson will interview for the position Friday, CBS Sports' Josina Anderson tweets. Jefferson and McCardell had a combined 30 years' worth of NFL receiver experience, though the former has a bit more seasoning on the sideline. This is believed to be Jefferson's first OC interview; he emerged as a rumored candidate recently.
Although Jefferson played with the Patriots for four seasons, none of those came during Bill Belichick's HC run. But the 13-year NFL veteran did begin his New England tenure in 1996, when Belichick was on Bill Parcells' Pats staff for a season. Jefferson played four Patriots seasons — one under Parcells, three under Pete Carroll — before finishing out his career with the Falcons and Lions. He has been an NFL coach since 2006.
Jefferson, 53, has been with the Cardinals since 2021. Prior to his Hard Knocks cameo this season, Jefferson served as the receivers coach for the Lions, Titans, Dolphins and Jets from 2008-2020. The Detroit tenure, which did overlap with Calvin Johnson's record-setting season, represents Jefferson's longest stop (seven years). With the Cardinals looking for a new HC, Jefferson may be on the move again regardless of what transpires with the Patriots' OC search.
New England's OC search now includes five names — Jefferson, McCardell, tight ends coach Nick Caley, Oregon assistant Adrian Klemm and Alabama OC Bill O'Brien. After making a surprising decision to go with Matt Patricia as their de facto OC last season, the Pats are moving more intently this year. An ex-Pats OC, O'Brien is believed to be the favorite, though no report of an interview taking place has surfaced. Caley has interviewed, and it seems likely McCardell — the Vikings' wideouts coach for the past two seasons — will as well. It will be interesting to see if a non-O'Brien candidate becomes a serious contender for the position, one that may well be the centerpiece of New England's offseason.