Oct. 24: Kingsbury has cleared COVID-19 protocols and will be on the sidelines for today's game against Houston, as Ian Rapoport of NFL.com tweets. The Cards are in search of a 7-0 start, and they are heavily favored to defeat the one-win Texans.
Oct. 16: The Cardinals are looking to improve to 6-0 tomorrow, but they won't have their head coach on the sideline. Kliff Kingsbury has tested positive for COVID-19 and won't coach tomorrow's game against the Browns, per NFL.com.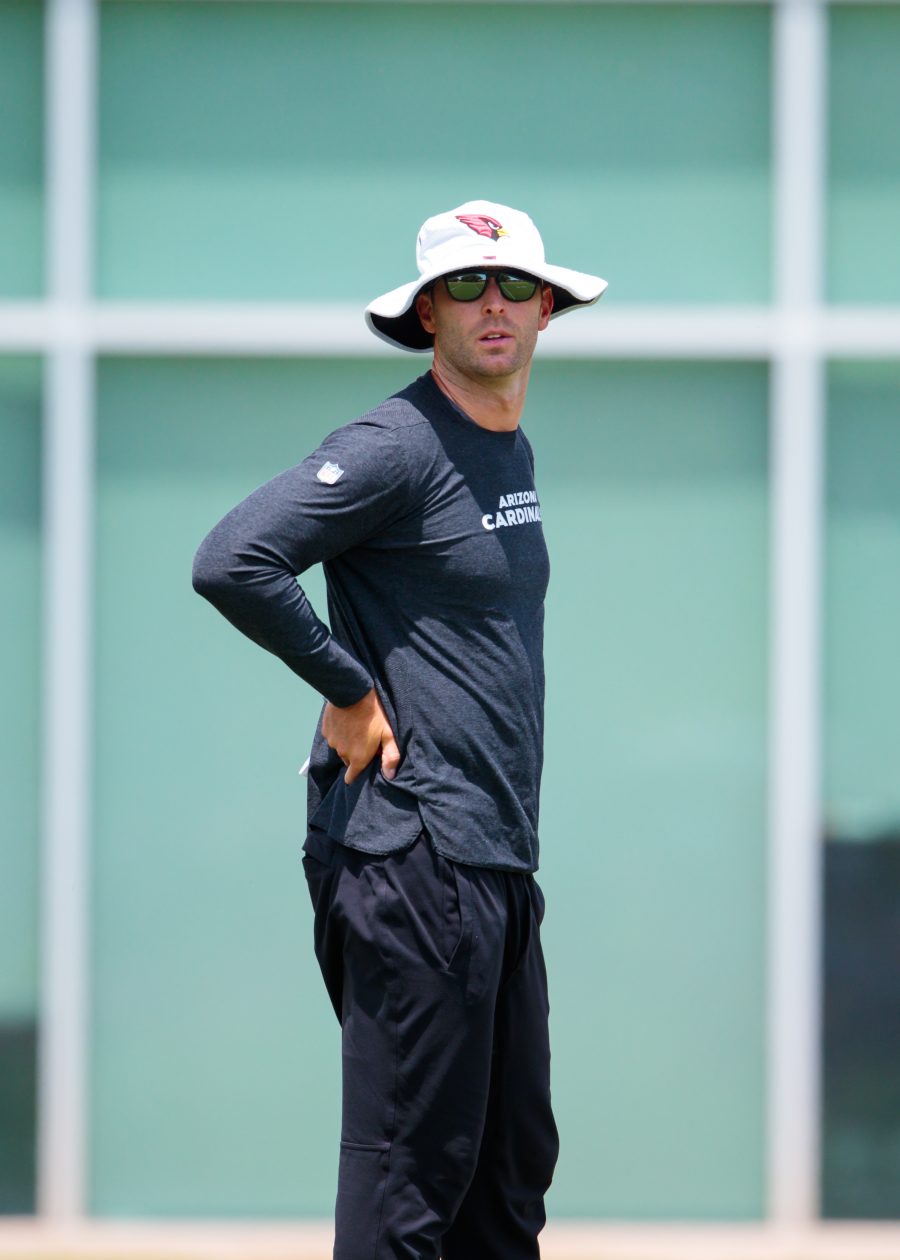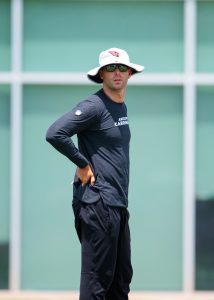 [RELATED: Chandler Jones Land On Reserve/COVID-19 List]
According to the team, defensive coordinator Vance Joseph and assistant head coach/special teams coordinator Jeff Rodgers will share head coaching duties during tomorrow's contest. Per NFL Network's Mike Garafolo (via Twitter), Kingsbury will "script as much as he can" prior to the game, but the organization will be relying on a collaborative approach when the script inevitably goes awry. Garafolo notes that QBs Kyler Murray and Colt McCoy will even have a say on offensive play calling.
We heard earlier this week that edge rusher Chandler Jones had tested positive, and he's unlikely to play tomorrow after showing symptoms. The team will also be without GM Steve Keim, who tested positive and won't make the trip to Cleveland. QB coach Cam Turner and defensive tackle Zach Allen also tested positive and won't travel with the team.
As a result of the positive tests, the Cardinals are now dealing with "enhanced COVID-19 protocols," but the NFL doesn't have any intention of rescheduling or postponing tomorrow's game.