Despite his trade request last week, wideout Denzel Mims remained on the Jets as teams set their 53-man rosters. Speaking with reporters today, Mims expressed frustration at his situation and reiterated his desire to start.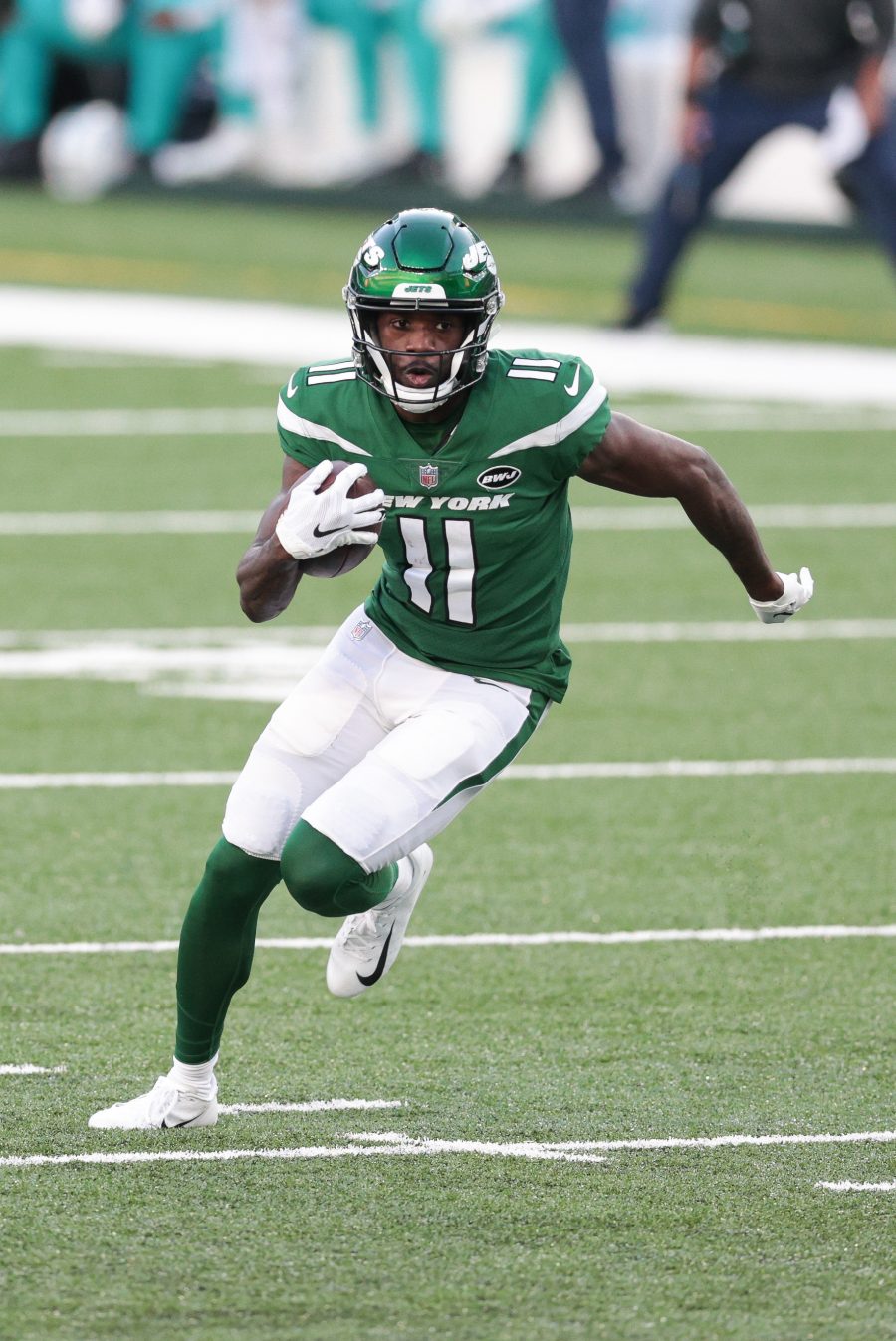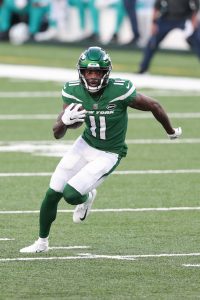 "I feel like I already pretty much [showed I could start], from OTAs until now," Mims said (via ESPN's Rich Cimini). "I mean, they're pretty set on who they want.
"I feel like, yeah, I feel like [the coaches] have made their mind up, honestly. But I feel like I can change their mind on that. I feel like I've been doing that. Their minds are pretty made up, though."
Mims also mentioned that he expects to be inactive for the Jets Week 1 contest against the Ravens, and he noted that he doesn't have any issues playing special teams. However, the receiver made it clear that he wants to play, something that probably won't be possible when he's behind a deep wide receiver group of Corey Davis, Elijah Moore, Braxton Berrios, and rookie Garrett Wilson. Those frustrations have led the organization to surmise that Mims doesn't necessarily want to play elsewhere.
"I wouldn't say he wants to be somewhere else; he wants to play," GM Joe Douglas said. "He wants to start. Denzel is very confident. He has voiced that, that he wants to be a starter. Ultimately, you want a team full of guys that feel like they should be the No. 1 guy."
While the Jets didn't end up trading the former second-round pick, they still fielded calls on the wideout. According to Connor Hughes of SNYtv (on Twitter), the Vikings, Cowboys, Seahawks, and Panthers were among the teams that reached out to the Jets. However, New York was seeking a fourth-round pick in return for the receiver, and no team was willing to meet that asking price.