The Chargers bottomed out in 2015, posting their worst record since 2003 and securing their first top-five draft pick since the club selected Philip Rivers. But with that top draft choice, and a lot of money coming off the books, San Diego had a chance to remake its roster this offseason while also attempting to deal with relocation concerns.
Notable signings:
The Chargers' offensive line in 2015 was, in a word, messy. Injuries sapped any potential the unit might have exhibited prior to the season, leaving tackle Joe Barksdale as the only starter who appeared in all 16 games. King Dunlap, Orlando Franklin, Chris Watt, and D.J. Fluker — a group that earned more than $21MM in cash in 2015 — missed a combined 30 games, leaving subpar options such Trevor Robinson, Kenny Wiggins, and Chris Hairston to fill in. In fact, nine San Diego offensive linemen played more than 100 snaps, and the club fielded 24 different line combinations, fourth-most in the NFL (latter stat courtesy of Eric D. Williams of ESPN.com).
And while the Chargers' front office is banking on improved health to ameliorate an offensive line that ranked 31st in adjusted line yards, the club didn't simply rest of its laurels. San Diego's first move was to re-sign Barksdale, locking up its right tackle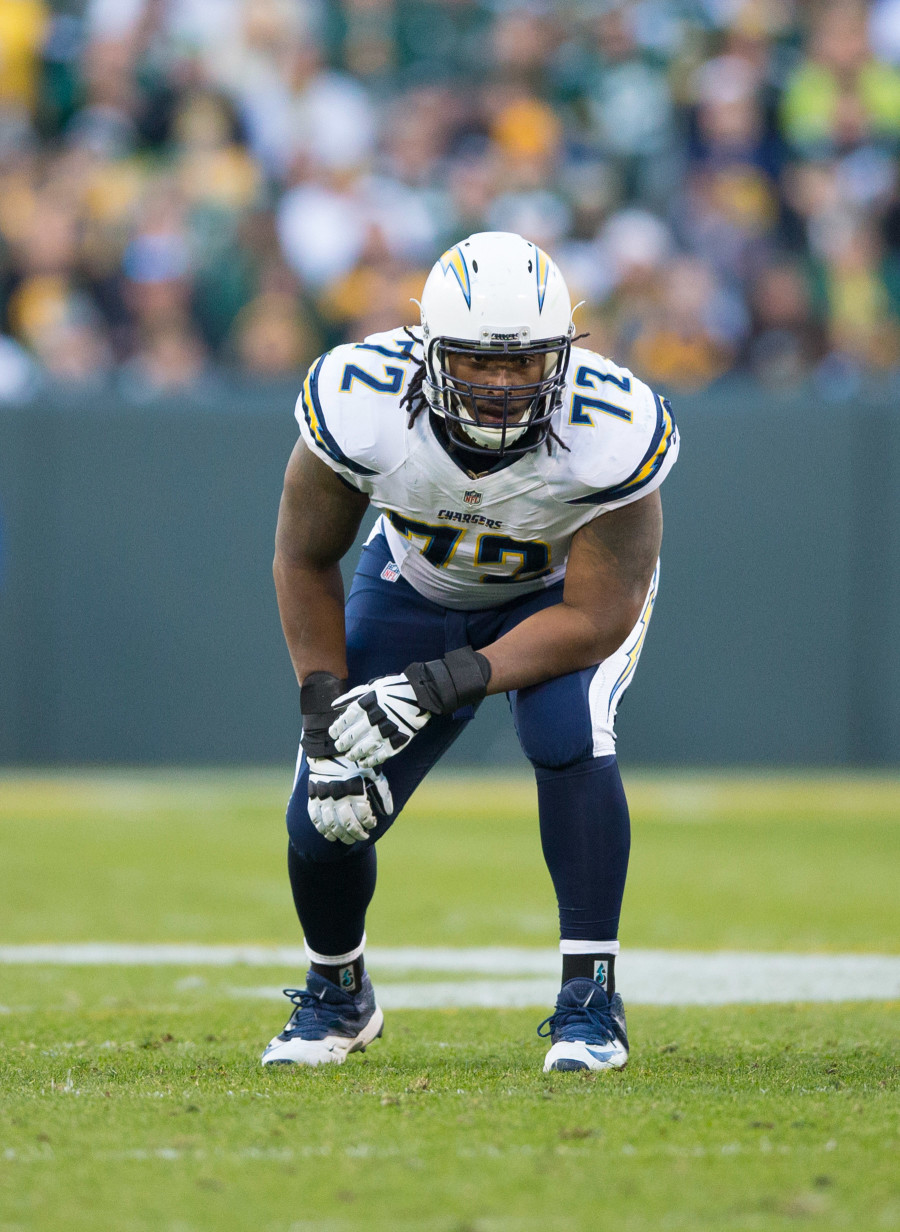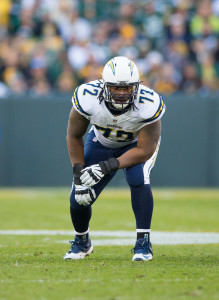 through the 2019 season. Barksdale, 28, is a fine player — he ranked as the No. 21 tackle in the league last year, according to Pro Football Focus, and graded among the top-50 at his position in 2014.
But Barksdale sat on the 2015 open market until the end of May before agreeing to a one-year, minimum salary pact with the Chargers. His new contract, on the other hand, makes Barksdale the eighth-highest paid right tackle in terms of annual value, and his $10.5MM in guarantees is fourth-largest among non-rookie contracts at his position. Perhaps San Diego feels some sort of debt towards Barksdale after he was the only part of its offensive line that didn't end up in tatters last season. But the Chargers re-signed Barksdale before he reached free agency this spring, meaning the club didn't let him test his market. Handing a right tackle who struggled to find a job a year prior a contract of this magnitude seems like a misstep and an overpay.
San Diego also re-signed swing tackle Hairston to a two-year deal (and are surely hoping he isn't required to play as much as he did last year), and then inked veteran Matt Slauson after he was released by the Bears. The 30-year-old Slauson spent his entire career at guard until injuries in Chicago forced him to move to the pivot in 2015. He was effective at both spots, and his release came as a surprise, but the Chargers now have a solid veteran in the middle of their offensive line at an affordable price. San Diego drafted center Max Tuerk in third round of this year's draft, but Slauson is fully expected to start in the middle.
Aside from the offensive line, the other area targeted by the Chargers during the free agent period was the secondary, which makes sense given that the club ranked 19th in opposing passer rating, 18th in passing yards allowed, and 21st in passing defense DVOA. While Jason Verrett remains one of the best corners in the NFL, veteran Brandon Flowers struggled with conditioning and admittedly grew complacent after landing a large deal last spring. Flowers was moved inside last season, but he'll move back out after San Diego agreed to terms with slot cornerback Casey Hayward.
Hayward is proof that either NFL teams are especially wary of injury history, or that clubs still aren't paying for slot corners despite the propagation of three wide receiver sets. While secondary options such as Josh Norman, Janoris Jenkins, and Sean Smith all signed for at least $9.5MM annually, Hayward will average only $5.1MM per season with the Chargers despite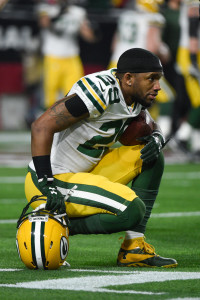 grading out as the 16th-best corner in the league per PFF.
Admittedly, Hayward's health concerns may have lowered his price tag, as a hamstring injury wiped out most of his 2013 campaign. But he's been on the field for every game during the past two seasons, and even began to play on the outside in 2015. It's conceivable that Hayward will start opposite Verrett in San Diego's base package before moving inside in the nickel, but either way, the Chargers scored a free agent steal with the 26-year-old.
Elsewhere in the defensive backfield, San Diego brought in veteran safety Dwight Lowery, inking the 30-year-old to a three-year pact. Lowery has bounced around the league since joining the Jets as a fourth-round pick in 2008, spending time with the Jaguars, Falcons, and most recently, the Colts. He's been up-and-down throughout his career, and is probably a replacement-level safety at this point, but Lowery will help solidify a secondary that is now without franchise mainstay Eric Weddle.
Speaking of organizational icons, the Chargers agreed to a two-year deal to retain tight end Antonio Gates, who is entering his 14th season with the team. Gates, who turned 36 years old last month, is a surefire future Hall of Famer, as only Tony Gonzalez posted more approximate value among tight ends. And while Gates has no speed left which to speak of, he can still play, as evidenced by his 56 receptions and five touchdowns in only 11 games last season.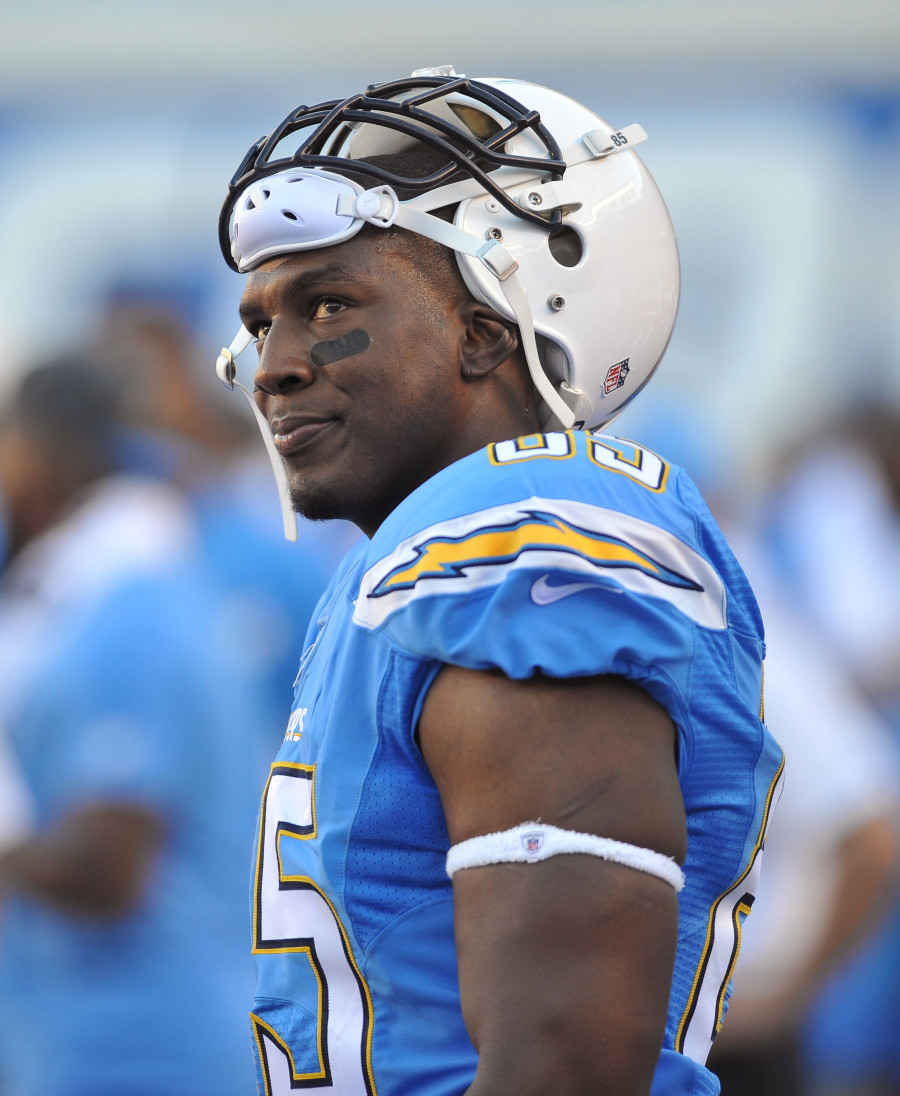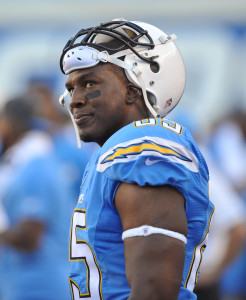 But San Diego re-signed Gates at the expense of fellow tight Ladarius Green, who is not only a full decade younger than Gates, but proved he could post similar results during the first four games of the year when Gates was suspended. Additionally, Green actually signed for cheaper than Gates in terms of annual value and guarantees. Yes, Green's total contract is worth more, but he'll earn less over the next two seasons than Gates, and will likely produce more, as well.
Jeff Cumberland, meanwhile, is likely wishing he would've waited until after the draft before signing with a new club, as his role as the Chargers' second tight end role has been usurped by second-round draft pick Hunter Henry. Bolts tight end coach John McNulty said last month that Cumberland is "still carving out" his role, which figures to entail a lot of special teams work, given that Henry is an excellent blocker and doesn't figure to come off the field much, especially since San Diego uses a lot of two tight end sets.
Aside from the two tight ends, the Chargers' only other notable skill position signing was that of former Browns wide receiver Travis Benjamin, who also drew interest from the Texans and Chiefs before agreeing to a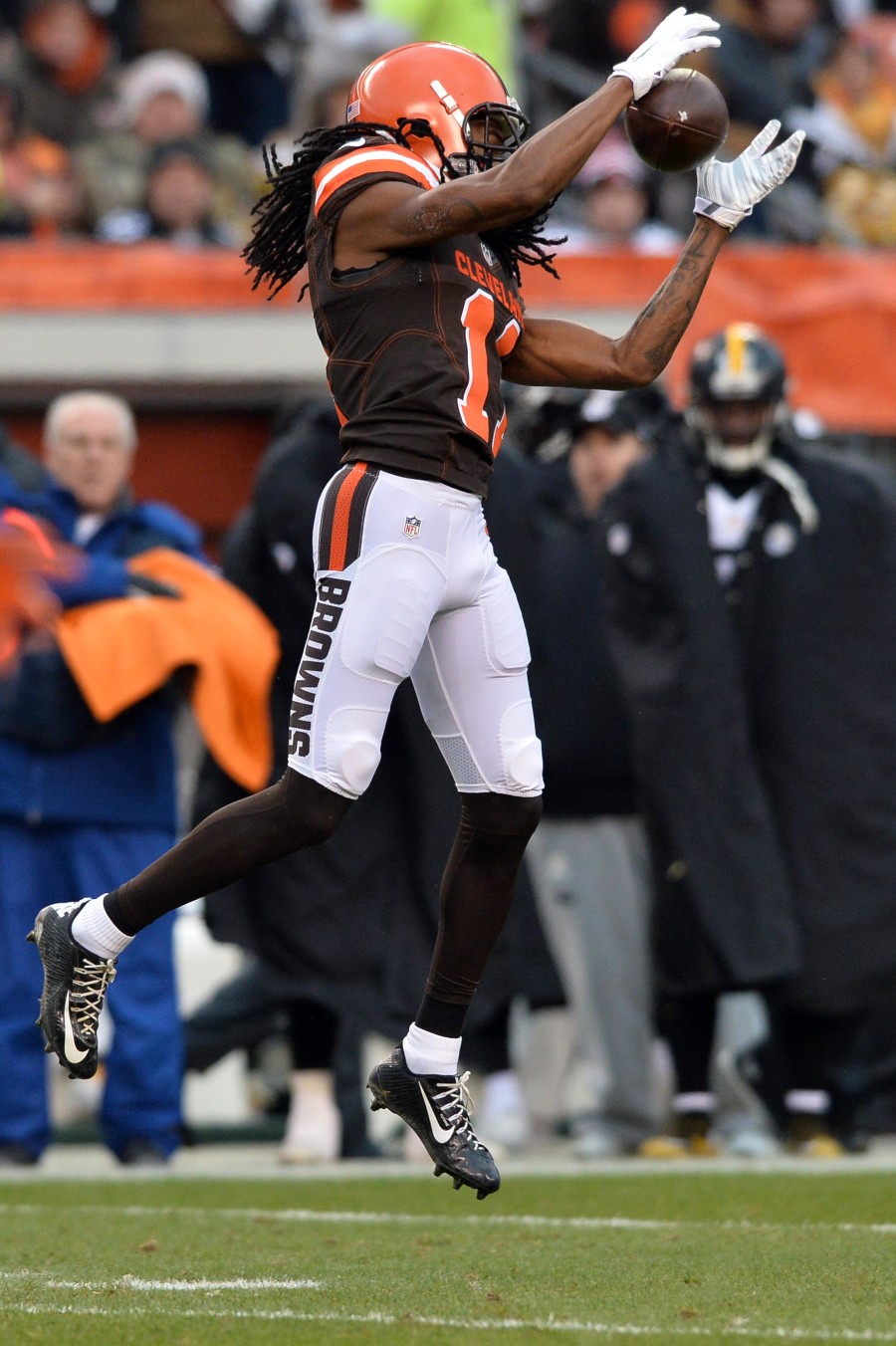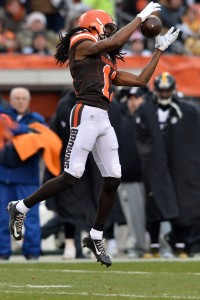 four-year deal. Benjamin, 26, ranks 15th in yards per reception among receivers with at least 100 catches since 2012 (the year Benjamin was drafted), so he'll be an eerily similar replacement for Malcom Floyd, who regularly averaged more than 17 yards per reception.
Still, it's fair to wonder how productive Benajmin will be in San Diego given that offensive coordinator Ken Whisenhunt has returned to town, bringing his quick-passing offense with him. During Whisenhunt's previous stint as OC (2013), Floyd missed almost the entire season with injury, so it's difficult to visualize how a deep threat will be used in Whisenhunt's scheme. In a system that relies on getting the ball out swiftly in order to alleviate any offensive line concerns, and focuses more on receptions from running backs, tight ends, and possession receivers like Keenan Allen, Benjamin might struggle to live up to his contract.
Finally, the Chargers added a stout presence to the interior of a defensive line that struggled against the run last season (31st in rushing defense DVOA, 27th in rushing yards allowed), luring defensive tackle Brandon Mebane away from the Seahawks with a three-year contract. Like Barksdale on the offensive side of the ball, Mebane is a fine defender, but this deal strikes as an overpay.
Mebane, 31, won't be doing much more than acting as a run-stuffer in San Diego, and younger players with better skillsets got paid less on the open market this spring. Jaye Howard scored a very similar contract with the Chiefs, but he's four years younger than Mebane and a superior defender. Ian Williams is only 26, and while injury concerns killed his market, the Chargers could've taken a risk on someone like the 49ers defensive tackle. Former Lions/Titans defender Sammie Lee Hill offers similar production to Mebane, and he's still sitting on the free agent market, meaning he'll likely have to settle for a minimum salary deal. San Diego had other ways to spend this money — and address their defensive line — making the Mebane contract ill-advised.
Continue reading about the Chargers' offseason…
Notable losses:
While he's at the bottom of the list alphabetically, Eric Weddle is atop the Chargers' notable losses in terms of organizational impact. Since being selected in the first round of the 2007 draft, Weddle started 122 games for San Diego, earning first-team All Pro honors twice. And while he's still an above-average safety, Weddle was looking for a hefty contract in free agency, and got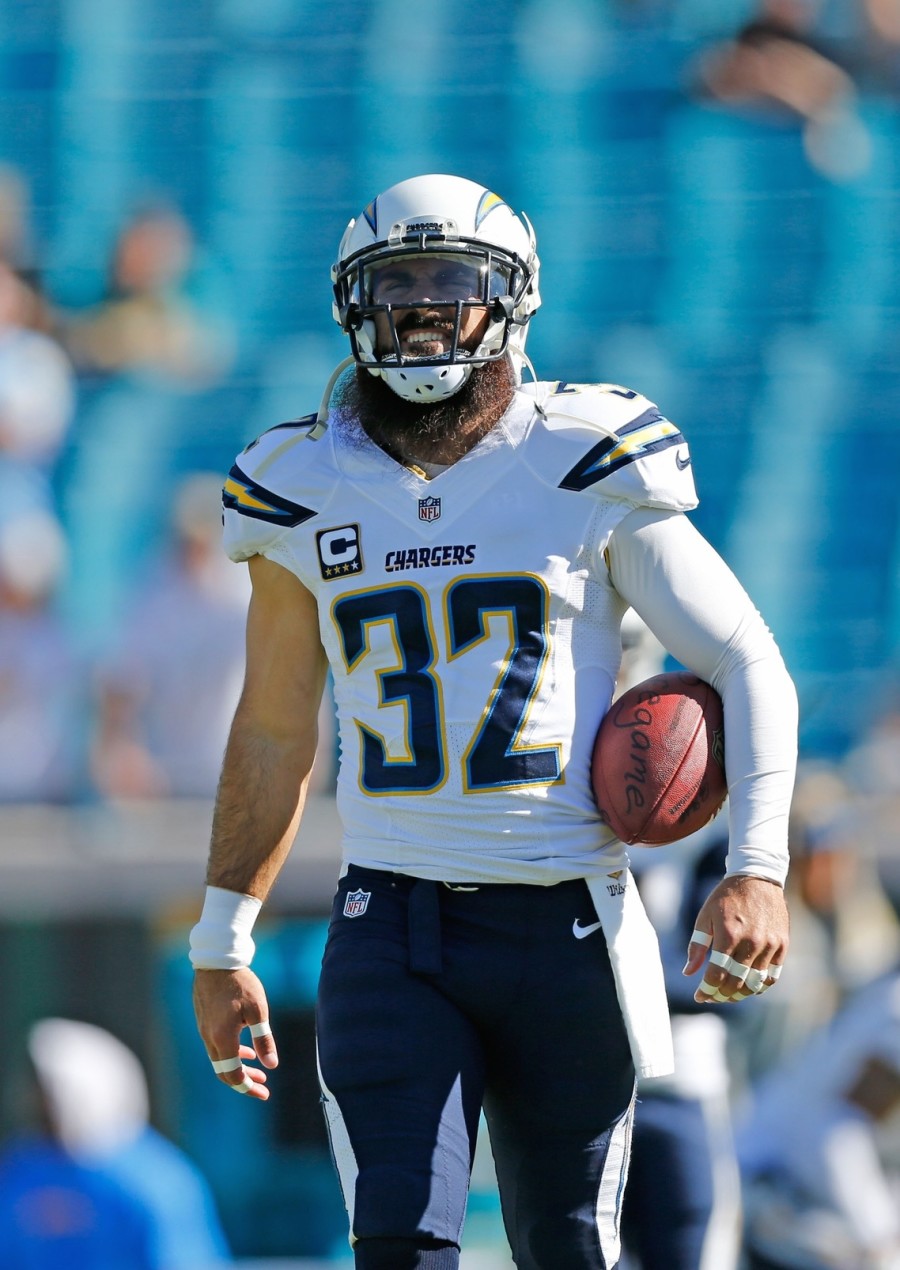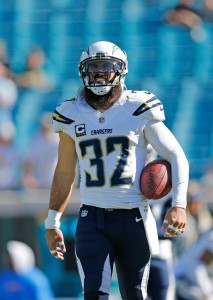 one, landing a four-year, $26MM deal with the Ravens. Guaranteeing a 31-year-old defensive back $13MM probably isn't the best idea for a club that it's the midst of a semi-rebuild, and given all the acrimony that occurred between Weddle and the Chargers last season, there was no chance he'd return to the Bolts.
The San Diego front office told Weddle that his contract would not be extended prior to the season, but things grew more tense later in the year, when the Chargers fined Weddle $10K for remaining on the field during halftime of a game to watch his daughter perform in a dance ceremony. Weddle and agent David Canter initially declined to go public about the fine, but the agent opened up after the Chargers placed the safety on IR in Week 17, a move that was made against his wishes. Per Canter, the team also informed Weddle that there would be no room for him to travel on the team plane to the regular season finale in Denver.
No such rancor existed between Malcom Floyd and the franchise, as the veteran receiver left the Chargers of his own accord after 11 seasons with the club. Floyd, 34, announced prior to the 2015 campaign that he would retire following the season, and a torn labrum and a concussion likely didn't make him lean toward staying. Certainly a success story, Floyd entered the league as an undrafted free agent, and bounced off and on San Diego's roster for several seasons before sticking, earning a role as a big-play threat and producing solid numbers as recently as 2014, when he recorded 52 receptions for 856 yards and a career-high six touchdowns.
Another offensive playmaker, tight end Ladarius Green, also left the squad, inking a four-year deal to join the Steelers as a free agent. We touched on this above when discussing Antonio Gates, but it's worth reiterating: even though Gates is a franchise legend,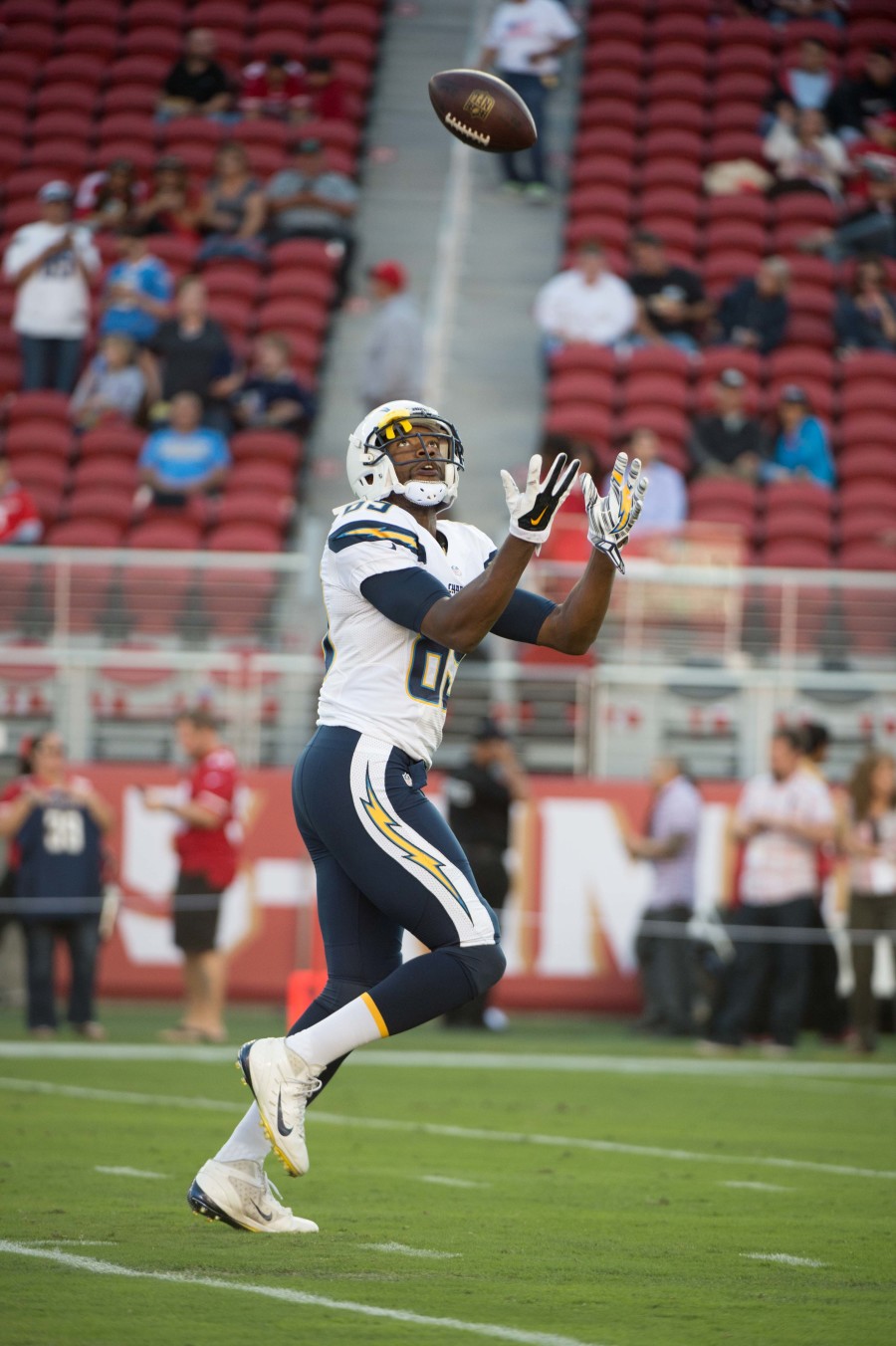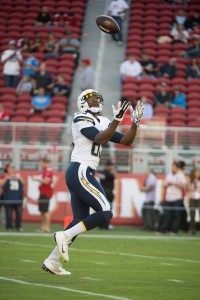 the smart move would have been to retain Green instead. Green is younger and cheaper, and when paired with rookie Hunter Henry could have formed a lethal combination for years to come. Sentimentality leans in the direction of Gates, but pragmatism says Green was the right choice.
Donald Brown has never lived up to his first-round draft status (unless one counts internet memes on a résumé), but he still has a role in the league as a special teams player and an occasional third-down back. That skill-set isn't worth $3.5MM, however, and that's the total the Chargers were able to clear off their cap by releasing Brown earlier this year. With Melvin Gordon, Danny Woodhead, and Branden Oliver on the roster, there simply wasn't a spot on the club for Brown or his salary.
The remainder of San Diego's offensive losses were bit players, but tight end John Phillips did play on 550 snaps last season. More than half that number came on special teams, however, and his role as an inline blocking tight end has been stolen by Henry and/or Jeff Cumberland. The same goes for hybrid tight end/fullback David Johnson, who will join Green in Pittsburgh. Offensive guard Johnnie Troutman, meanwhile, started 24 games from 2013-14, but spent all last year on injured reserve after breaking his arm, and wasn't tendered as a restricted free agent after the season.
While Weddle and Floyd generated the most headlines by their absence, it was punter Mike Scifres who actually had the longest tenure with the Chargers, having been with the club since 2003. The writing was on the wall when San Diego selected Drew Kaser in the sixth round, as a punter doesn't get drafted unless he's going to start. The Bolts saved roughly $3.5MM by releasing Scifres, which made it a no-brainer move, and the veteran specialist found a new job about a month later, signing with the NFC Champion Panthers.
On defense, cornerback Patrick Robinson is gone after delivering an excellent return on a one-year, ~$3MM deal after having somewhat flamed out as a former first-round pick of the Saints. Robinson experienced a breakout during his age-28 season, grading out among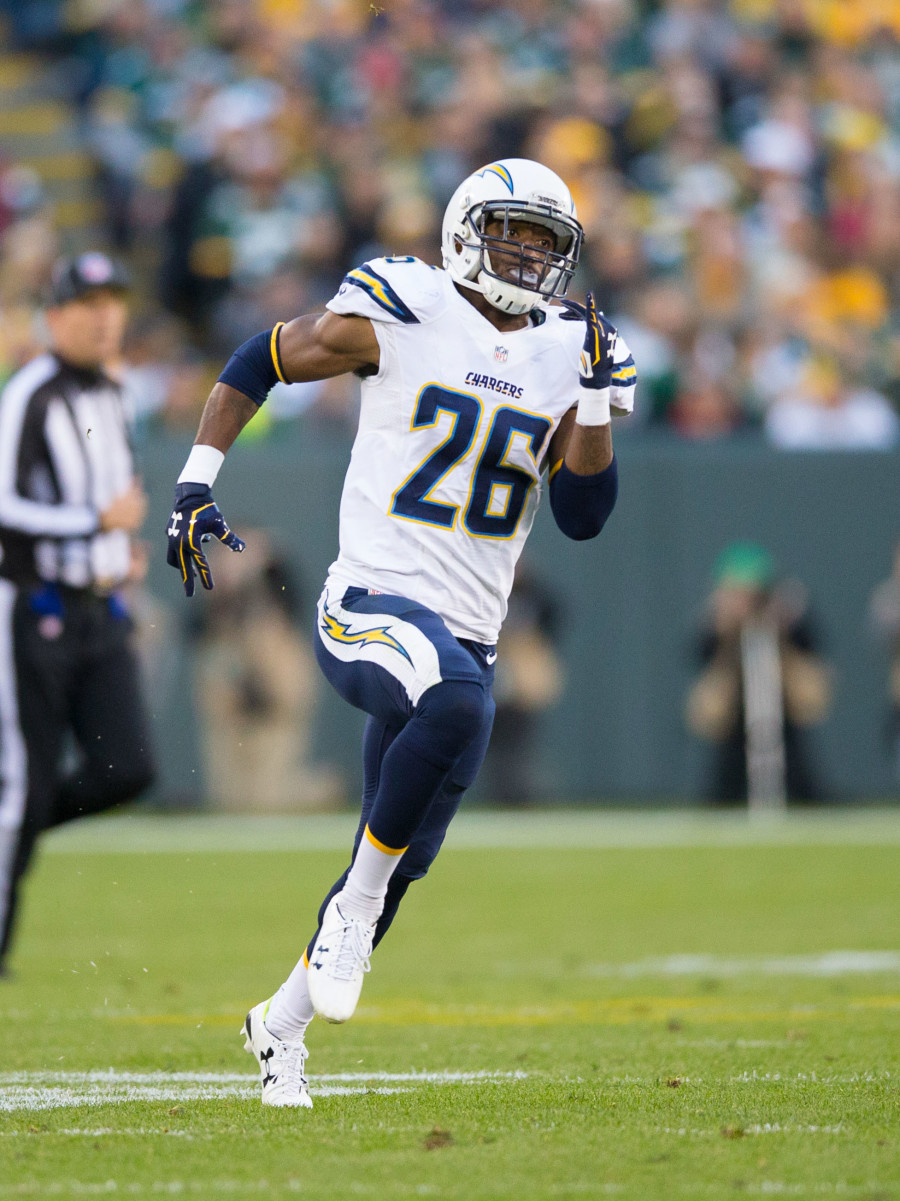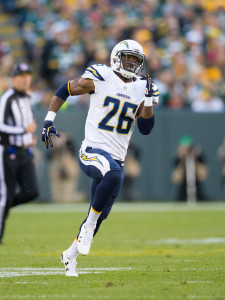 the top-30 cornerbacks in the league, according to PFF. Still, the Chargers were right to let him leave for the Colts, with whom he signed a three-year, $14MM pact, because San Diego replaced him with an even better defensive back in Casey Hayward.
Back in 2014, Donald Butler signed a seven-year contract extension with the Chargers, but that deal could essentially be split into two halves. If San Diego had retained the veteran linebacker for the 2016 season, the club would have been on the hook for a $12MM option bonus due to be paid in 2017. So, after selecting Denzel Perryman in 2015 and Joshua Perry in this year's draft, San Diego cut ties with Butler, who was coming off the worst season of his career. Kevin Acee of the San Diego Union-Tribune has accused Butler of "losing interest" after receiving his massive payday, and other clubs might share that assessment given that Butler is still on the open market.
Along the front, San Diego chose not to re-sign defensive lineman Kendall Reyes and Ricardo Mathews, both of whom appeared in all 16 games for the club last season (Reyes started 15 games). With Joey Bosa now in tow, there wasn't going to be a role for either veteran, and the pair didn't exactly solidify their presence on the roster with their play last season, as both Reyes and Mathews ranked among the four-worst interior defenders in the NFL in 2015, according to PFF.
Draft picks:
No one saw the Chargers selection of Ohio State edge rusher Joey Bosa coming, as most observers believed San Diego would target defensive back Jalen Ramsey, defensive lineman DeForest Buckner, or one of the top available offensive lineman. Much of that blindness may have been due to the fact that Bosa doesn't look like a classic 3-4 defensive end, but at 6'5″, 270 pounds, he fits the mold of today's edge rusher.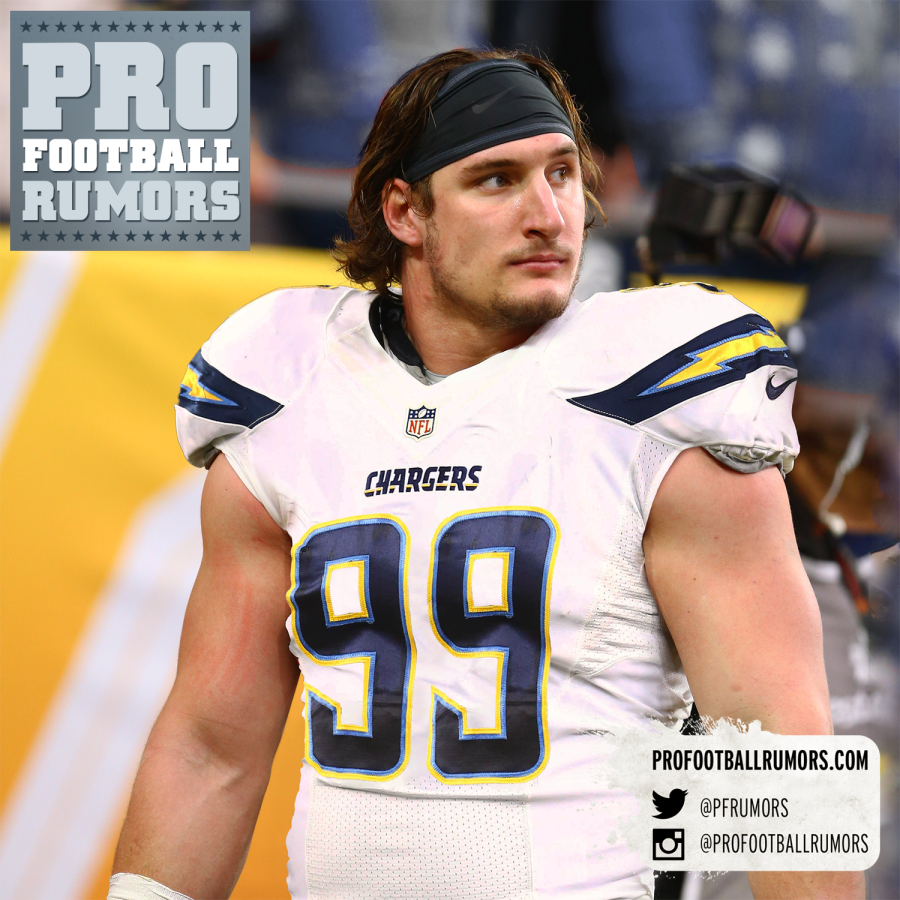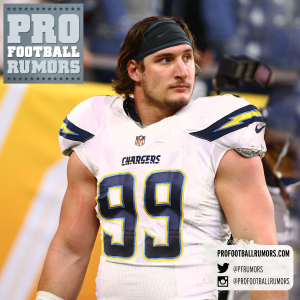 Defensive coordinator John Pagano is likely to use Bosa in a number of ways, and Eric D. Williams of ESPN.com argued for as much earlier this year, writing that the Chargers should attempt to rush Bosa from a stand-up position. But it looks like Bosa is going to play a standard five-technique role, but instead of monitoring two gaps, he'll instead be asked to serve as a one-gap penetrator. Jonathan Stephanson of ElevenWarriors.com posted an excellent analysis of Bosa's fit in the Bolts' 3-4 scheme earlier this year.
Of course, Bosa won't be providing any production for San Diego until he gets on the field, which isn't going to happen until he signs his rookie contract. Bosa is one of only three 2016 picks (all first-rounders) who have yet to sign on the dotted line, and it's unclear where things stand between Bosa and Chargers management. San Diego wants Bosa to agree to include offset language in his pact, while Bosa and his camp wants to improve his overall cash flow.
We touched on Hunter Henry's role a bit earlier, and every indication is that he'll take over the Ladarius Green role in 2016. Depending on the speed of his development, there's no reason he can't become a nearly every-down player during his rookie season before taking over for Antonio Gates in the long term. Max Tuerk, however, is looking at a bench role during the upcoming season, but he could be asked to play on the inside — possibly at guard in addition to center — if injuries strike.
Joshua Perry was a favorite of the Pro Football Focus crowd, which noted that he the OSU product only missed nine tackles over the past two years — he and fellow linebacker Jatavis Brown will compete for backup roles, but will see most of their time on special teams. The selection of Drew Kaser meant veteran Mike Scifres was released, while Derek Watt will be asked to help rejuvenate the career of his old college teammate, running back Melvin Gordon.
Extensions and Restructures:
Given that Keenan Allen, Doug Baldwin, and Allen Hurns all signed recent extensions with their respective clubs, it's fair to compare the trio and examine which player received the most favorable contact, especially given that they've all posted similar statistics over the past few seasons.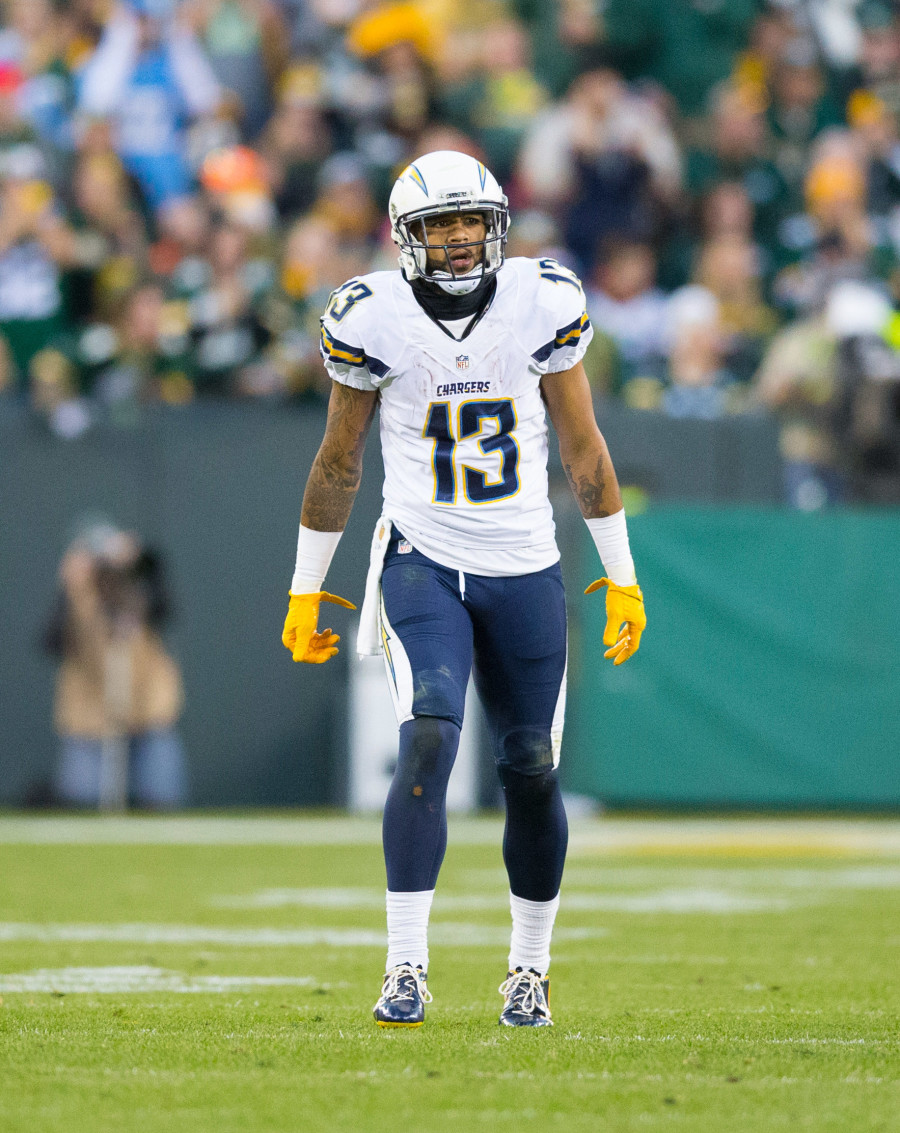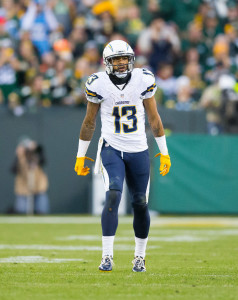 Of the three, Baldwin received the largest annual value ($11.5MM to Allen's $11.25MM), but Allen garnered the most guaranteed money, securing $20.656MM. Hurns lags behind in both categories, but that's to be expected given that he was under contract for both 2016 and 2017 (via restricted free agency).
So, yes, Allen probably came out on top among this group, but that's not to say the Chargers didn't win this negotiation, as Allen also offers the highest-upside of the three. In 2015, Allen posted 67 receptions for 725 yards and four touchdowns….in only eight games. Allen had an outside shot of topping the single-season record for catches (143 by Marvin Harrison in 2002) before he lacerated his kidney in November. Given the serious nature of that injury, it's not surprising that Allen chose to take financial security now rather than testing free agency, and Allen's agent, appearing on a recent episode of Andrew Brandt's Business of Sports podcast, said that he preferred to get Allen locked up before any other receiver contracts lowered his potential salary floor.
But Allen will be able to hit free agency again with an excellent chance of cashing out a second time, because he's incredibly young. Born in April 1992, Allen was the sixth-youngest player in the entire 2013 draft. He's younger than Hurns, who entered the league a year later. And he's only four months older than Josh Doctson, who was drafted this year. Allen will be entering his age-28 season the next time he reaches the open market, and could easily score another large deal.
Other:
The Chargers won't immediately follow the Rams to Los Angeles in 2016, but they do have they the chance to do in the next six months or so, as they have until next January to make a decision. If the club does decide to stay in San Diego, it will receive $100MM that will go towards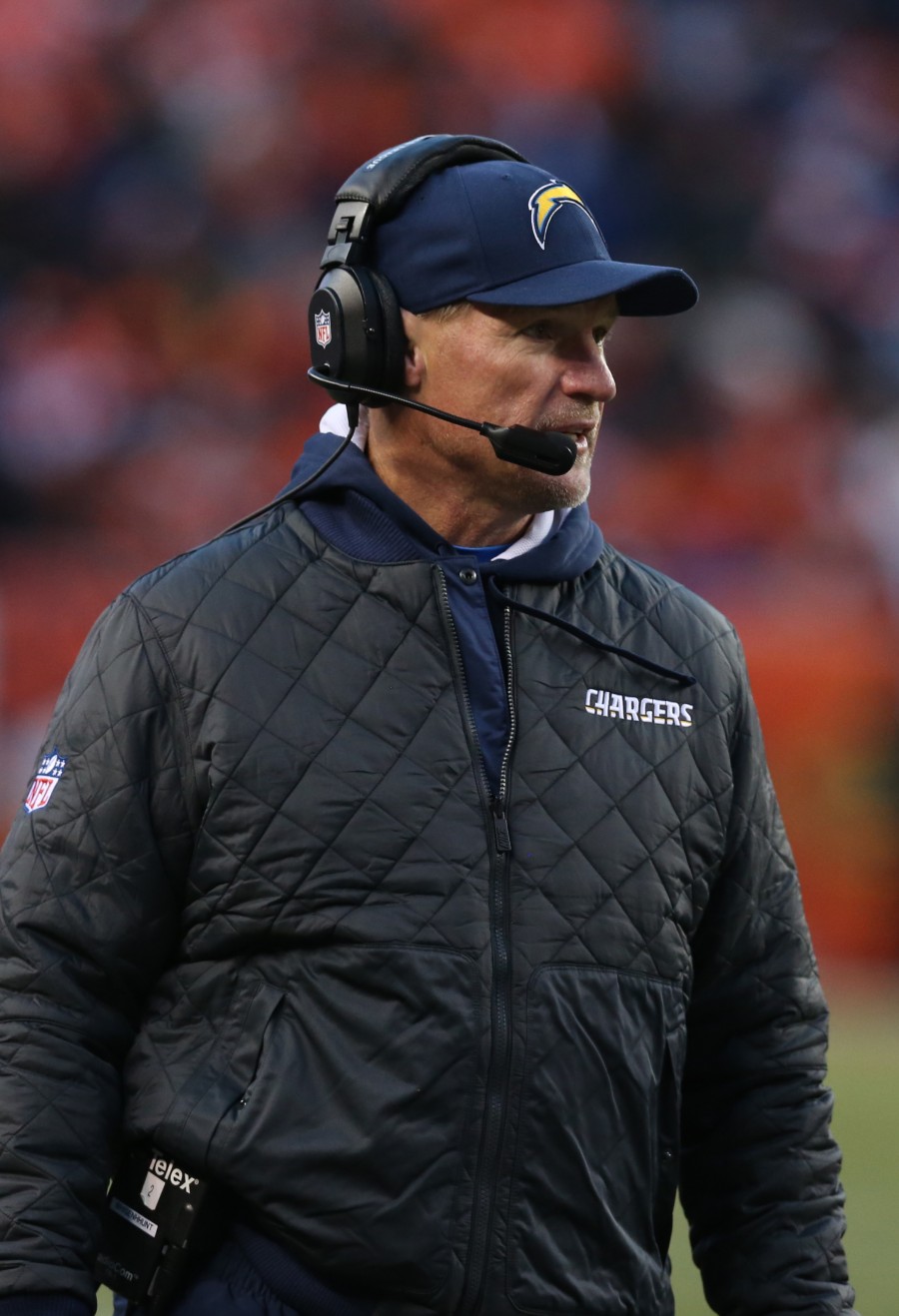 building a new stadium. A stadium effort will listed on a November ballot, but it's not expected to be approved, and Los Angeles still looks like the most likely landing spot for the Bolts, although Las Vegas is thought to be another option.
On the field, the Chargers prevented head coach Mike McCoy from entering a lame-duck season by inking him to a one-year extension (after deciding to not fire him), and also brought back Ken Whisenhunt as offensive coordinator, placing him back in the post he held for the 2013 season. San Diego ranked second in offensive DVOA the season, as quarterback Philip Rivers experienced an excellent season under Whisenhunt's coaching. Whisenhunt wasn't the only import from Tennessee, however, as San Diego also claimed former Titans quarterback Zach Mettenberger off waivers, perhaps in the hope that he can become a high-quality backup with Whisenhunt's help.
The Chargers picked up D.J. Fluker's fifth-year option for 2017, and in doing so, handed him a higher salary than any right guard currently on the books. Of course, Fluker's base salary for next season isn't fully guaranteed, and he can be released if he doesn't suffer a major injury between now and next spring. But the club may have backed itself into a corner, as Fluker's agent is going to start any extension negotiations with an $8MM+ asking price.
Top 10 cap hits for 2016:
The AFC West looks to be one of the more interesting divisions in the NFL. The Super Bowl champion Broncos lost pieces from perhaps the league's best defense and are dealing with a new quarterback situation, while the Wild Card Chiefs are looking to take over division crown. The Raiders, however, are also ascending, and look to seriously compete in the West for the first time in years. So where does that leave the Chargers? Likely near the bottom of the standings, but that doesn't mean they'll approach 12 losses again. A slight jump in the win department is possible (probable, even), and while an outside shot at a Wild Card berth is on the table, 8-8 looks to be a more realistic goal.
Information from Over the Cap, Spotrac, and Roster Resource was used in the creation of this post. Photos courtesy of USA Today Sports Images.
Follow @PFRumors