The days leading up to the Fourth of July aren't necessarily a hotbed of activity in the NFL. But, sometimes, the league office will use the cover of the holiday weekend to drop some unfavorable news. That's what the NFL did on July 2, 2015 when it announced the suspensions of three notable players.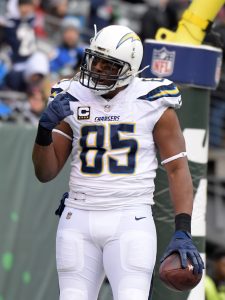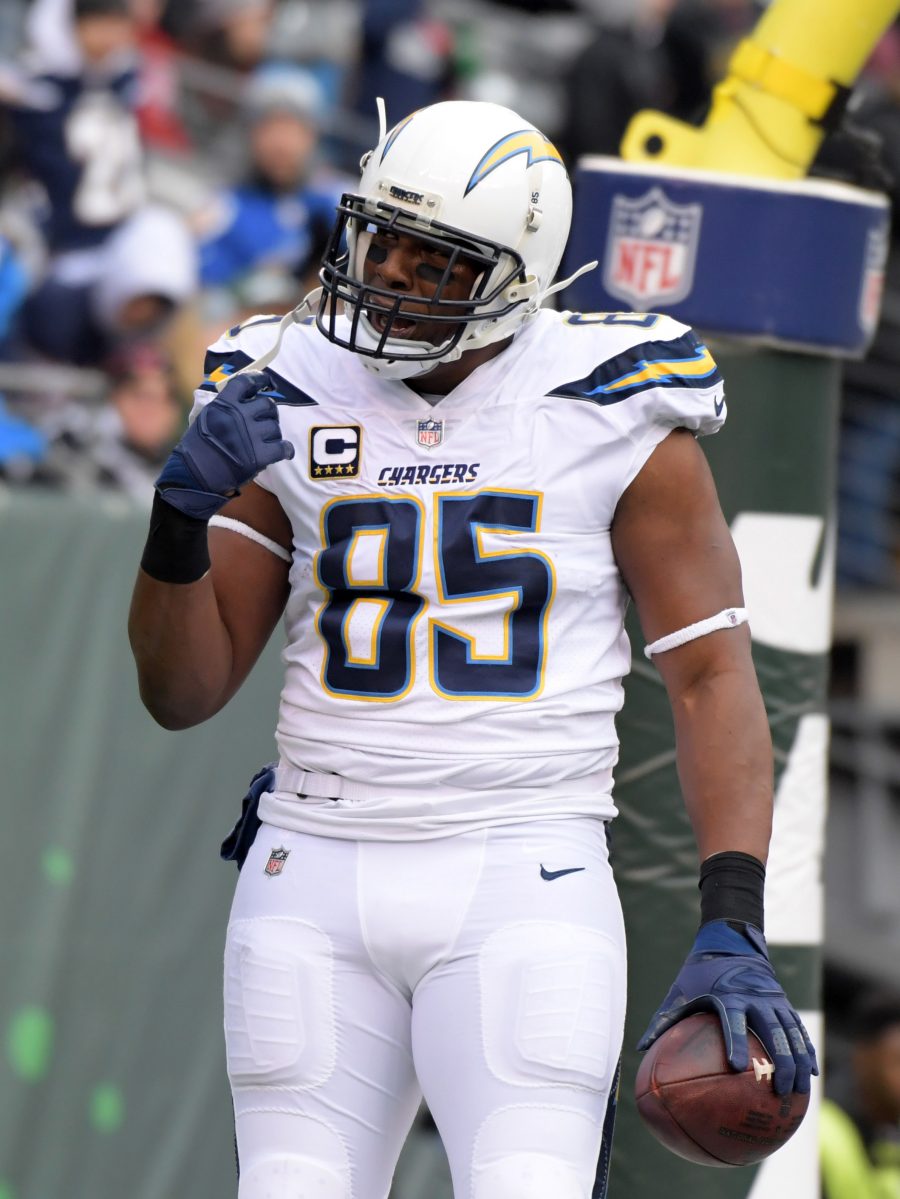 Three years ago today, the league announced suspensions for Chargers tight end Antonio Gates, Jets defensive end Sheldon Richardson, and Cowboys linebacker Rolando McClain. All three players were banned for the first four games of the season – Gates for violating the league's performance-enhancing drugs policy and McClain and Richardson for substance abuse policy violations.
Gates issued a statement soon after the suspension came down, saying that he tested positive for a substance that he was unaware was on the league's banned list. At the time, it felt like the ban could signal the end of the Gates era in San Diego and the beginning of the Ladarius Green era. Green had flashed his immense physical tools in the past, but was buried behind Gates on the tight end depth chart. Green was productive in Gates' absence, but Gates came storming back when he took the field and finished ahead of Green in all major statistical categories. In the following year, Green went on to sign an ill-fated contract with the Steelers and Gates remained as the team's primary tight end.
Richardson's suspension, meanwhile, probably hurt his standing with his team. Richardson's suspension gave rookie Leonard Williams a chance to shine and further reinforced the perception of him as a bad teammate. The former first-round pick turned in the worst season of his career to date and lost upwards of $600K in salary and bonus money as a result of the suspension. The Jets tried hard to trade Richardson throughout the 2016 season, but could not find any takers. Then, just before the start of the '17 campaign, they shipped him to the Seahawks for wide receiver Jermaine Kearse and a second-round pick.
McClain's suspension was the result of violating the league's substance abuse policy for a fourth time in his NFL career. In a statement, McClain vowed that he would "not break the rules of [his] profession in the future." Unfortunately, he was unable to keep that promise. In 2016, McClain was suspended for substance abuse yet again, this time for ten games. He later failed another drug test midway through the season, and the NFL slapped him with an indefinite suspension. McClain has reportedly battled an addiction to "purple drank" (a mixture of codeine-based cold medication and soda) and there has been no word of a potential comeback in some time.
Photo courtesy of USA Today Sports Images.
Follow @PFRumors