This year's draft is almost certain to begin with Trevor Lawrence going to the Jaguars and Zach Wilson to the Jets, making the 49ers' No. 3 overall pick the beginning of what promises to be a drama-filled top 10. Just behind San Francisco, however, a team faces a more complicated decision.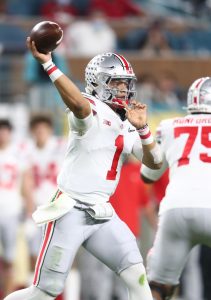 Picking in the top five for the first time in 13 years, the Falcons hold the No. 4 overall selection. They have a few intriguing options; each would represent drastically different paths for the franchise. After previously not being on the same page about the pick, new GM Terry Fontenot and new HC Arthur Smith are believed to be in agreement now. Which way should the franchise go?
Fontenot was believed to be leaning toward acquiring Matt Ryan's heir apparent. There are reasons to support this route. Ryan will turn 36 this year, has not made a Pro Bowl — in the easiest era for such an honor — since his MVP 2016 season, and the Falcons have a rare opportunity to draft one of this year's prized QB prospects. While late-blooming prospects will likely emerge, the 2022 quarterback class is not currently rated highly. Drafting Trey Lance, Mac Jones or Georgia native Justin Fields — two will be available — would give the Falcons a player around whom the new regime could build. The Falcons proceeding in this direction would make this the first time a draft has started with four quarterbacks being chosen.
[RELATED: Who Will 49ers Draft At No. 3?]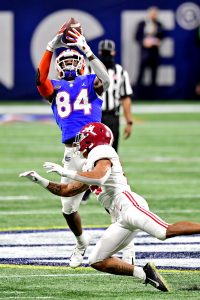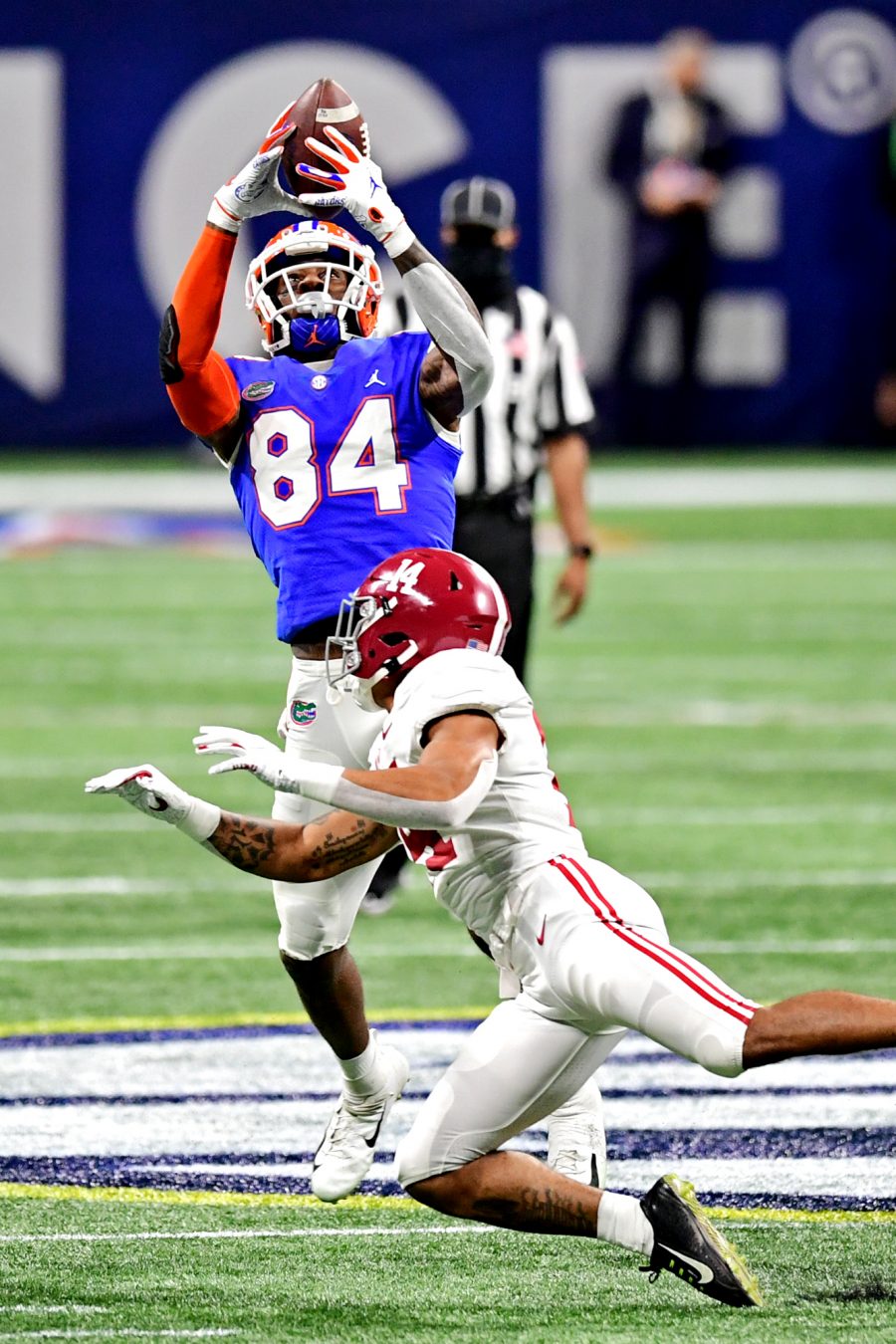 When the duo was believed to be split, Smith was viewed as being in favor of selecting a player who could help a still-Ryan-centric team. With Ryan still an above-average quarterback, and the Falcons possessing needs elsewhere, a case certainly exists for the team to stay the course with its veteran passer. The Falcons having restructured Ryan's contract earlier this year also would limit their benefit from a rookie-QB salary in 2022. The Jaguars and Jets have no veteran quarterback contract of note on their books, and the 49ers can part ways with Jimmy Garoppolo without much of a dead-cap hit. The Falcons have more than $40MM in Ryan signing bonus money prorated beyond 2021.
With the 49ers having traded up for a quarterback, the Falcons have the chance to take this year's top non-QB prospect. Many experts believe that is Kyle Pitts, and many around the league expect the Falcons to draft the Florida tight end. Pitts said the Falcons are interested, and the 6-foot-6 pass catcher would team with Julio Jones and Calvin Ridley to form an imposing aerial trio. The Falcons could also take Oregon tackle Penei Sewell. However, the team has 29-year-old left tackle Jake Matthews and used a first-round pick on right tackle Kaleb McGary in 2019.
Option 3 would be moving the pick. The Falcons are interested in moving down, likely eyeing the type of trade package the Dolphins received (three first-rounders and a third) to do so. Multiple teams have contacted the Falcons about moving up. Washington is believed to be high on Lance, while Broncos GM George Paton has been busy trekking to QBs' pro days. The Bears are eager to acquire a long-term QB as well, though Washington and Chicago's draft slots — Nos. 19 and 20 overall — would up Atlanta's asking price.
So, how will the Falcons proceed? Vote in PFR's latest poll and weigh in with your thoughts in the comments section.
Photo courtesy of USA Today Sports Images.
Follow @PFRumors