On Day 1 of the legal tampering period, Washington moved to add its bridge quarterback. Ryan Fitzpatrick joins Kyle Allen and Taylor Heinicke on Washington's roster, and while he will have to win a competition for the QB1 job, it is expected Fitz will be the team's starter. But Alex Smith's injury and Dwayne Haskins' quick exit leaves Washington without a long-term option. They may use this draft to acquire one.
Washington "loves" Trey Lance as a prospect and may be willing to part with considerable assets to acquire him, The Athletic's Michael Lombardi said during his latest GM Shuffle podcast. Lance is expected to be drafted somewhere in the top 10. Washington holds the No. 19 overall pick.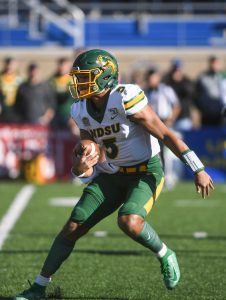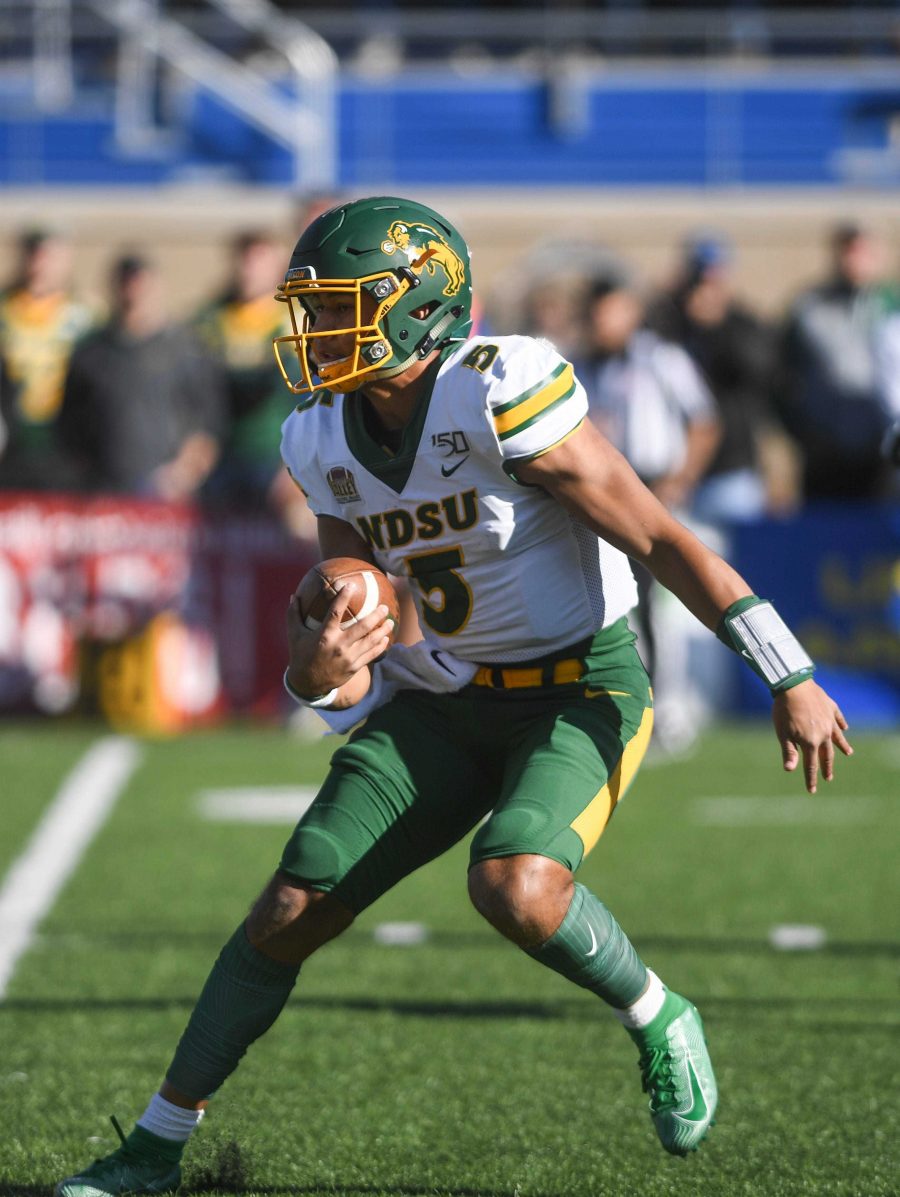 [RELATED: Trey Lance To Stage Second Pro Day]
How much capital Washington would be willing to part with for Lance may depend on how the draft unfolds, but moving up from No. 19 into Lance range may mean climbing 15 spots to No. 4 overall. Although the Chiefs and Texans made similar trades for Patrick Mahomes and Deshaun Watson in 2017 — Kansas City climbing from No. 27 to No. 10 and Houston moving from No. 25 to No. 12 — and gave up just one future first-rounder to make those jumps (the Chiefs also threw in a third), the 49ers trading up from 12 to 3 this year took their 2021, '22 and '23 first-rounders and a 2021 third. The Falcons are open to dealing their No. 4 choice, but Washington would likely have to sacrifice future first-rounders and change to acquire that pick.
It does not sound like the Bengals are willing to trade down from No. 5 to 19. Were Lance to drop to No. 6, the Dolphins may be interested in accumulating another haul of picks. The rebuilding Lions (No. 7) would surely listen as well, should the North Dakota State prospect fall that far. The Panthers have indicated they are still interested in QBs at No. 8, even though Sam Darnold is Charlotte-bound, and the Broncos have not made a move to bolster their position. Denver has started an NFL-high 10 quarterbacks since 2016, and GM George Paton indicated the team will bolster its QB group this offseason.
Of course, the 49ers could render all of this moot if their trade-up was for Lance. Mac Jones has emerged as the early clubhouse leader to go third overall, but Lance is not out of the picture. Both Lance and Justin Fields will hold second pro days, seemingly with the partial purpose of Kyle Shanahan and John Lynch — who were not present at either's initial workout — traveling to watch.
While a move into the top 10 would be costly, Washington does reside in an unusual situation. The team tried to land a long-term option by trading for Smith and extending him in 2018. After Smith's injury, the team selected Haskins a year later. Haskins is now in Pittsburgh, having seen his stock crater after two rough Washington seasons. Fitzpatrick will turn 39 in December, and Allen and Heinicke are ex-UDFAs either coming off a major injury (Allen) or were out of football entering last season (Heinicke). Washington attempted to trade its first-rounder and change for Matthew Stafford and inquired on Darnold.
Lance is one of the most unusual prospects in modern draft history, having played one season at a Division I-FCS school. The 20-year-old QB played 17 college games, flashing immense promise as a dual-threat talent (28 TD passes, zero INTs, 1,100 rushing yards in 2019), but his profile points to him benefiting from a season developing in a backup role. With Fitzpatrick signed to a one-year deal, Washington could offer such an arrangement.
Photo courtesy of USA Today Sports Images.
Follow @PFRumors