With three-time MVP quarterback Tom Brady announcing his retirement earlier today, speculation has already started on the future of the Buccaneers' franchise. Brady's retirement has experts wondering about the futures of tight end Rob Gronkowki and head coach Bruce Arians. Both have flirted with retirement before.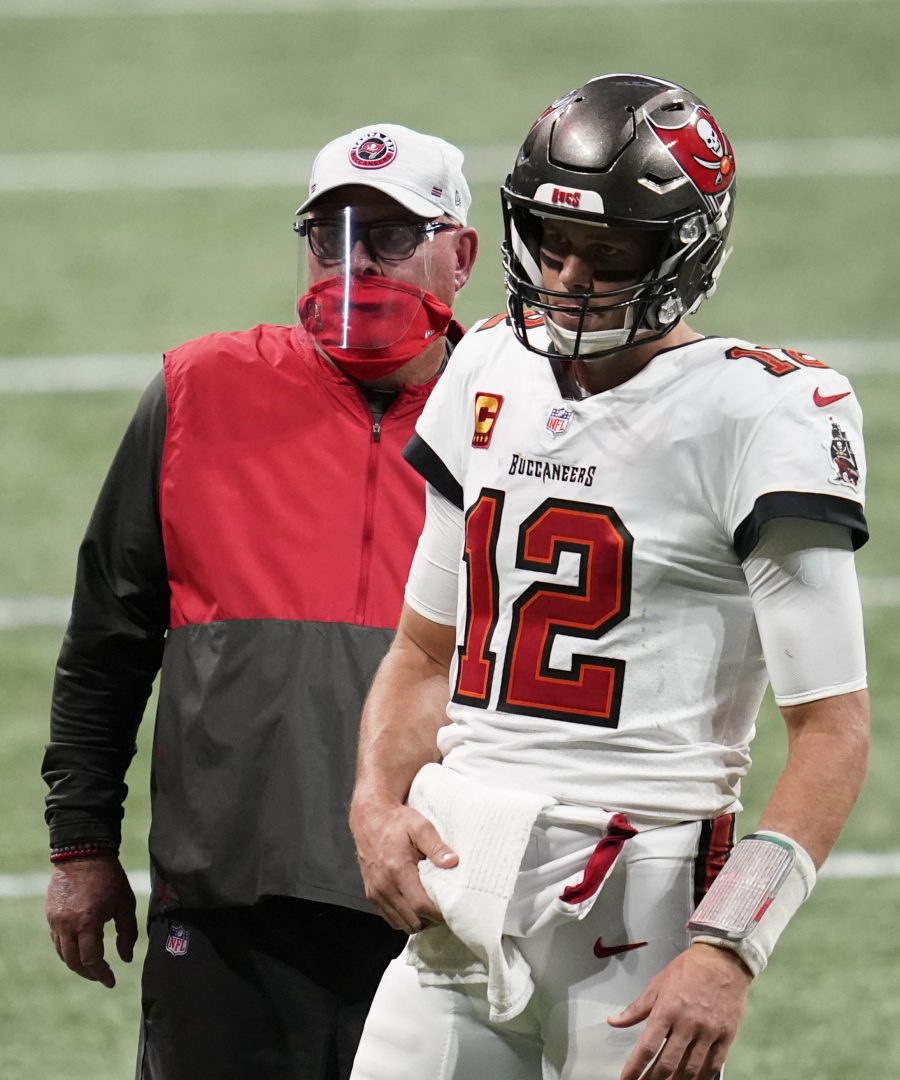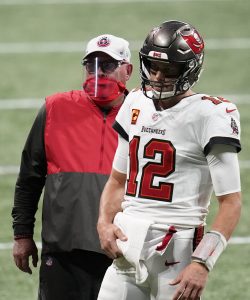 Contributing to the postulation on Arians' situation is head coaching interest in the Buccaneers' coordinators on both sides of the ball. Offensive coordinator Byron Leftwich recently had his second interview for the Jaguars open coaching position. Reportedly, talks have stalled as Leftwich has expressed issues with current general manager Trent Baalke continuing in that position, with Leftwich preferring Cardinals' vice president of pro scouting Adrian Wilson to replace the polarizing GM. The Saints have requested an interview with Leftwich, who previously received interest from the Bears before they hired Matt Eberflus. Defensive coordinator Todd Bowles has interviewed with the Bears, Jaguars, Raiders, and Vikings. With the Bears' job taken, Patriots' offensive coordinator Josh McDaniels being the presumed frontrunner in Las Vegas, and Jacksonville having conducted multiple second interviews Bowles' opportunities for a head coaching job are starting to dwindle, as well.
More cause for speculation has risen from an article from Aaron Wilson of Pro Football Network. In the article Wilson reports that Arians has informed the entire coaching staff that they have permission to seek jobs around the league regardless of whether or not the new position would be a promotion. With the potential exit of the two New England-legends and the impactful group of Buccaneers heading into free agency, this permission could potentially be an opportunity to abandon ship before the start of a Tampa Bay rebuild.
In terms of those free agents, joining free-agent-to-be Gronkowski are three other significant role players: wide receiver Chris Godwin, center Ryan Jensen, and cornerback Carlton Davis. Godwin is expected to be the top free agent priority in Tampa Bay after he received the franchise tag for this past season. Jensen came over three years ago from the Ravens on what then made him the highest paid center in the NFL. Davis was a key contributor due for a big contract year on defense before being placed on IR after Week 4 of the season and missing eight weeks during a crucial year.
The domino-effect of Brady's retirement is already looming large over the Buccaneers' prospects for the 2022 NFL season. Tampa Bay has the entire offseason to navigate these obstacles and mitigate the potential fallout. After winning a Super Bowl just last year, the departure of Brady could be as game-changing to the Buccaneers as his arrival was nearly two years ago.
Follow @PFRumors