Diontae Johnson made headlines last week when he joined the group of extension-eligible wideouts choosing not to attend the first week of their team's OTAs. He has now changed course on that decision, however.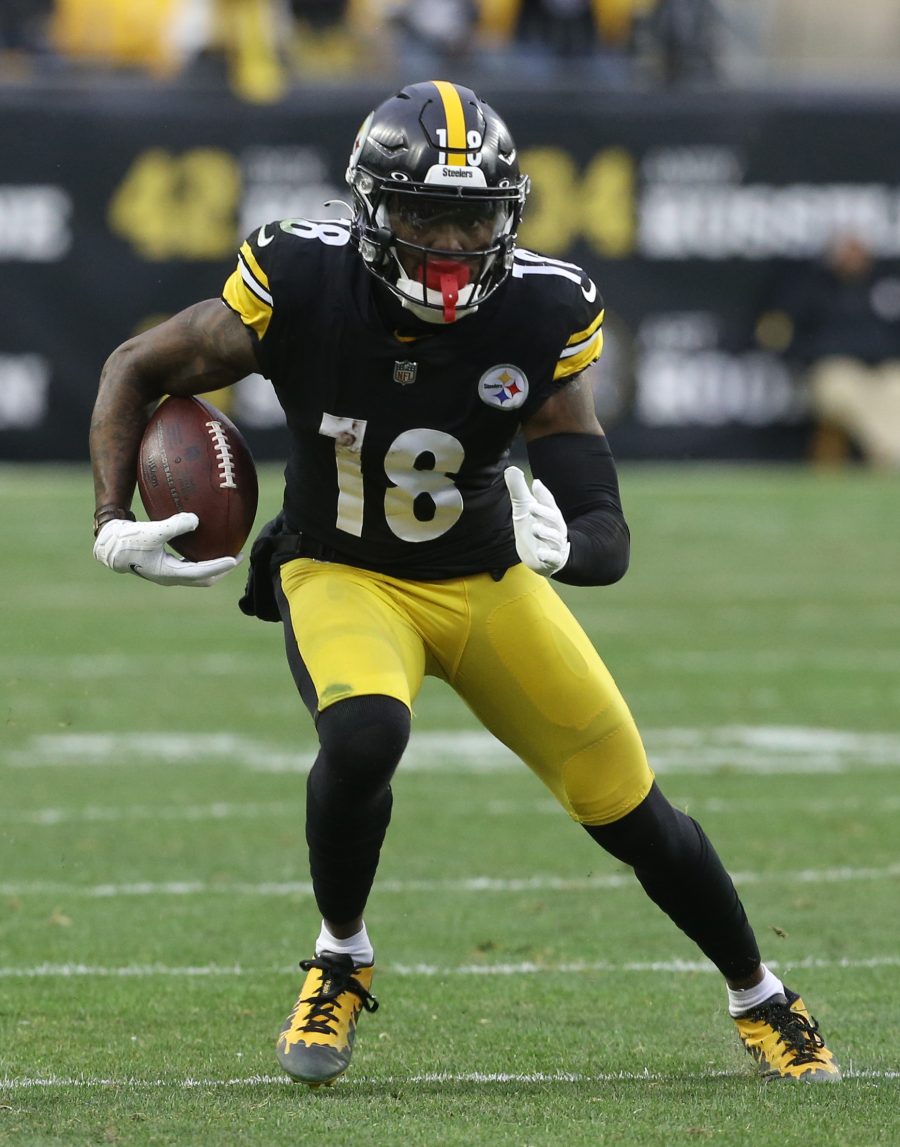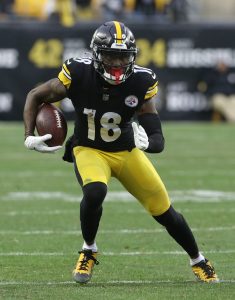 As noted (on Twitter) by ESPN's Brooke Pryor, the 25-year-old is in fact with the team now, and conducting on-field work. All activity at this point in the offseason is voluntary, so Johnson's absence was much different than what it would be if he were to repeat it in June. Still, his presence will be a welcomed sign for the rest of the team's offense.
That unit includes new quarterback Mitch Trubisky, who has been taking first-team reps so far. Developing chemistry between the pair – something which, in fairness, already began informally earlier in the offseason – will go a long way to developing the team's passing game. Whether Trubisky or top pick Kenny Pickett ends up winning the starting job in the fall, Johnson will of course be a focal point of Pittsburgh's offense.
The third-rounder has taken a notable step forward in terms of production during each of his three seasons in the NFL. After coming just short of doing so in 2020, he eclipsed the 1,000 yard mark last season, earning Pro Bowl honors along the way. That has led to optimism for the upcoming campaign, though another strong performance would only inflate his value in free agency.
As a result, the way new general manager Omar Khan will handle this situation bears watching. The Steelers have a history of generally declining to sign wideouts to large second contracts, something which may become more likely if the recent upward trend in the position's market continues with deals for the likes of Deebo Samuel and Terry McLaurin. Outside of Johnson, Pittsburgh boasts Chase Claypool, along with rookies George Pickens and Calvin Austin as notable young receivers. Last year, running back Najee Harris and tight end Pat Freiermuth showed the potential to become franchise cornerstones as well, but the team's offensive nucleus would likely be at its best with Johnson in the fold long-term.
With Johnson back on the field, it will be worth monitoring if any progress is made soon regarding a contract extension. In any event, the Steelers will no doubt welcome back their top wideout during a time when other teams are without stars in similar situations.