TODAY, 8:35am: Quinn completed his interview with the Colts this morning, the team announced via Twitter.
JANUARY 17, 3:30pm: On the heels of a dominant Cowboys performance against the Buccaneers, Dan Quinn could soon see his interview count double. The Colts requested a meeting with the Cowboys' defensive coordinator, Todd Archer of ESPN.com tweets.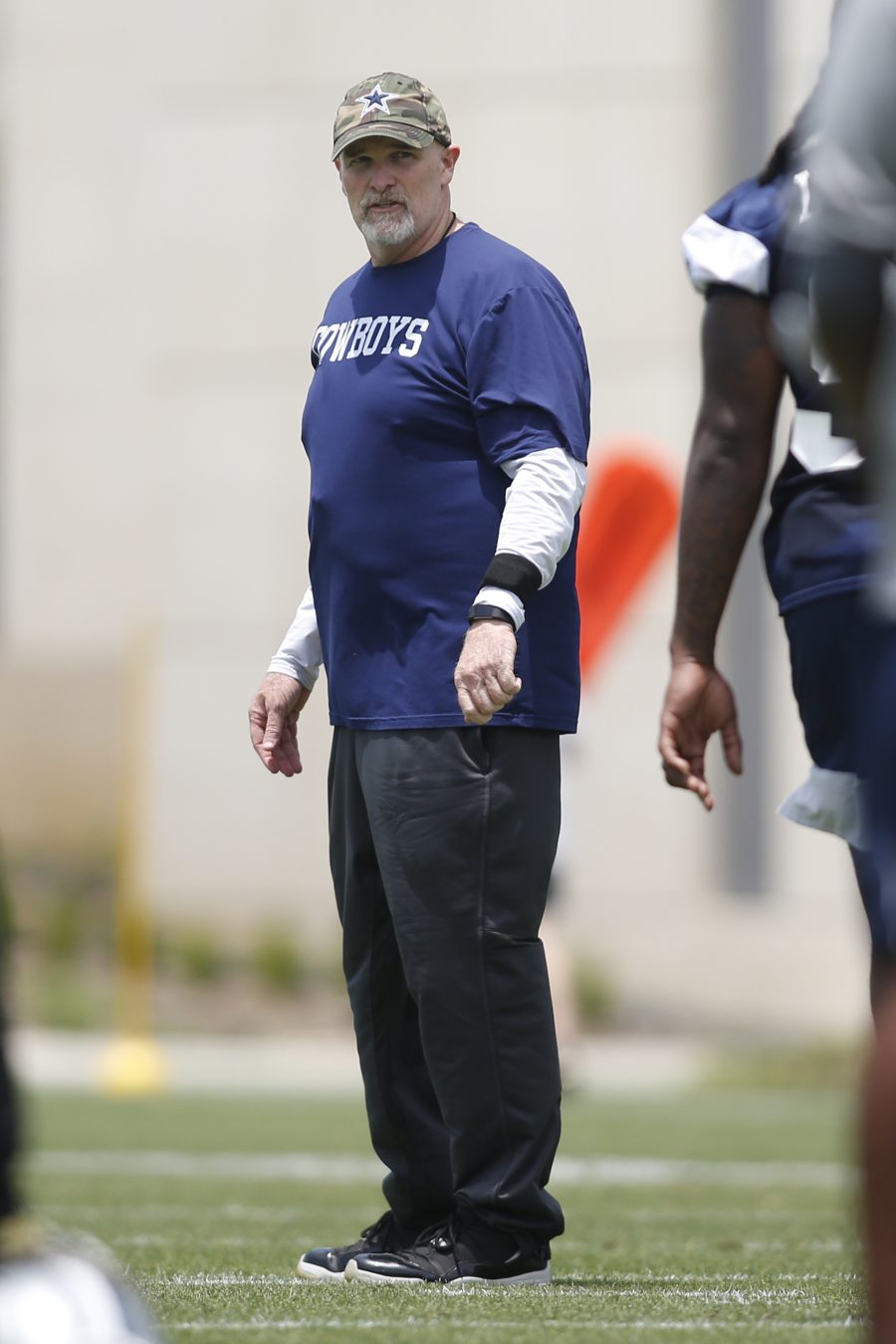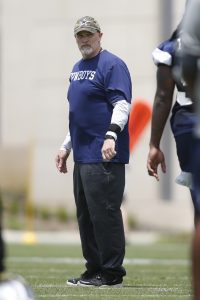 Conducting what has become this year's most expansive search, the Colts have already interviewed or requested summits with 11 candidates. Quinn, in his second season as Dallas' DC, is set to interview for Denver's HC position Friday.
Until Tuesday, only the Broncos had contacted Quinn. That is fairly surprising, given the Cowboys' performance on defense over the past two seasons. The Cowboys set a franchise record for most points allowed in a season in 2020, but Quinn's arrival coincided with a major performance increase last season. Dallas ended the 2022 regular season with DVOA's No. 2-ranked defense.
Quinn, 52, interviewed for the Broncos' HC position last year. He was a finalist for the position, and having previously worked with Denver GM George Paton, the former Atlanta HC was somewhat surprisingly turned away. The Broncos' Nathaniel Hackett whiff put Quinn back on the team's radar, but Paton is not making the final call this time. New CEO Greg Penner will do so, muddying the Quinn waters to a degree. That said, Jim Harbaugh's decision to stay at Michigan figures to increase Quinn's chances in Denver this time around. The Broncos are meeting with Sean Payton on Tuesday and have held the ex-Saints HC as the favorite for a while, but Quinn has been viewed as the top candidate beyond the Payton-Harbaugh duo.
The Seahawks' DC during their back-to-back Super Bowl years, Quinn began his stay in the NFL in 2001. Quinn's Dallas defenses have performed much better than his Atlanta units, though Quinn's six-season Falcons stay did include two playoff berths and a Super Bowl LI appearance (as ignominious as that night became for the team). The Cowboys stay, which included an Assistant Coach of the Year honor in 2021, has rebuilt Quinn's value following an early-season firing in 2020. Here is how the Colts' HC search looks as of Tuesday afternoon:
Eric Bieniemy, offensive coordinator (Chiefs): Interviewed 1/12
Ejiro Evero, defensive coordinator (Broncos): Interviewed 1/12
Aaron Glenn, defensive coordinator (Lions): Interviewed 1/14
Jim Harbaugh, head coach (Michigan): Mentioned as candidate, to remain at Michigan
Ben Johnson, offensive coordinator (Lions): Interviewed 1/13
Mike Kafka, offensive coordinator (Giants): Interview requested
Don Martindale, defensive coordinator (Giants): Interview requested
Raheem Morris, defensive coordinator (Rams): Interviewed 1/13
Dan Quinn, defensive coordinator (Cowboys): Interview requested
DeMeco Ryans, defensive coordinator (49ers): To interview
Jeff Saturday, interim head coach (Colts): Interview expected
Shane Steichen, offensive coordinator (Eagles): Interviewed 1/14
Bubba Ventrone, special teams coordinator (Colts): Interviewed 1/11
Follow @PFRumors