Hip and neck troubles plagued Demaryius Thomas the past two seasons, enough so the Broncos' top wide receiver contemplated near-future retirement — either after the 2018 season or the '19 campaign, James Palmer of NFL.com reports. But a now-reinvigorated Thomas is looking at his career differently.
A new diet and a leaner physique has the 30-year-old wideout wanting to extend his career well into the 2020s, even though he acknowledges things change quickly.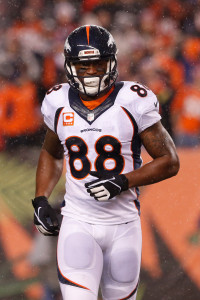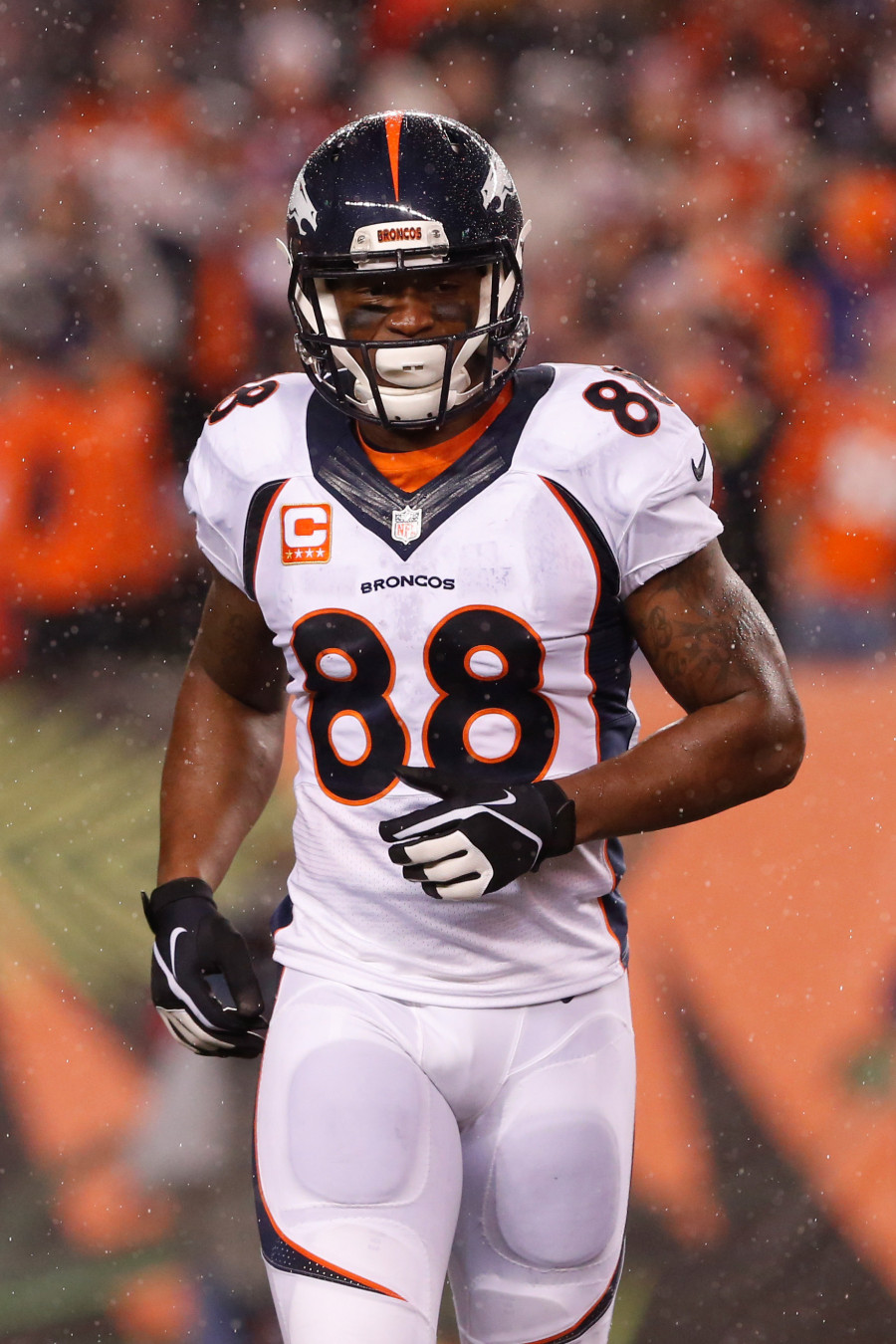 "Now I'm thinking, 15 or 16 (years)," Thomas told Palmer. "Like, for real, I'm going to be like Larry Fitzgerald. Maybe even more. It just depends, you know? I mean, s—, tomorrow I could finish my career off of one crazy injury. But yeah, my mindset has changed."
Thomas dropped more than 10 pounds this offseason, being currently under 220, per Palmer. And he's obviously not experiencing the kind of hip pain that bothered him in 2016 and '17. Even entering this season on the heels of the aforementioned injury-restricted ones, Thomas has played in 107 straight games since the 2011 season.
"For, like, the past two years, for real, it's been my neck and my hip," Thomas said, via Palmer. "It was just times I couldn't compete my best. And you know, sometimes, I remember one game we were playing the Patriots, and the (then-Patriots) corner (Logan Ryan) called it out. He said, 'You're not yourself.' And I was like, 'Man, I'm doing whatever I can to try to get (coverage) attention.' "
"Like, for real, with all the problems with my hip, especially with my hip, it was like, sometimes I couldn't even stop."
Palmer notes one of Thomas' hip labrums is partially torn. It's not known what medical treatments Thomas underwent (if any) to recover from these maladies in order to be ready for this season.
If Thomas wants to play well into his 30s, he may have to relocate. By virtue of the Broncos picking up Thomas' $4MM option, the Georgia Tech product will play a fourth season on his five-year, $70MM deal. But Thomas' 2019 contract year will feature a $17.53MM cap number — up $5MM from this season's — and the Broncos shedding that salary will save them $14MM. Of course, Emmanuel Sanders' contract expires after the 2019 season as well, and he's due nearly $13MM in 2019.
With the Broncos having drafted Courtland Sutton and DaeSean Hamilton this year, it seems a somewhat safe bet to assume at least one of their longtime starters will be elsewhere in 2019. Though, they might be hesitant to part ways with both Thomas and Sanders given their importance to the Denver passing game the past four seasons. The Broncos and Thomas believe both rookies will make an immediate impact, per Palmer, with Sutton in particular drawing rave reviews in camp. Denver, though, has failed repeatedly to identify auxiliary receiving talent over the past three years, with previous Day 2 draft choices Cody Latimer and Carlos Henderson not working out.
Although Thomas' 1,000-yard streak stopped at five due to 2017's 949-yard showing, he passed Shannon Sharpe in both career receiving yardage and touchdowns (as Broncos) last season. He's second behind Rod Smith in both categories with the Broncos.
Photo courtesy of USA Today Sports Images.