The 49ers' Sunday decision to pluck all-time great NFL safety John Lynch from the broadcasting booth and hire him as their general manager elicited stunned responses from those who follow football. It turns out not even Lynch expected to land the job.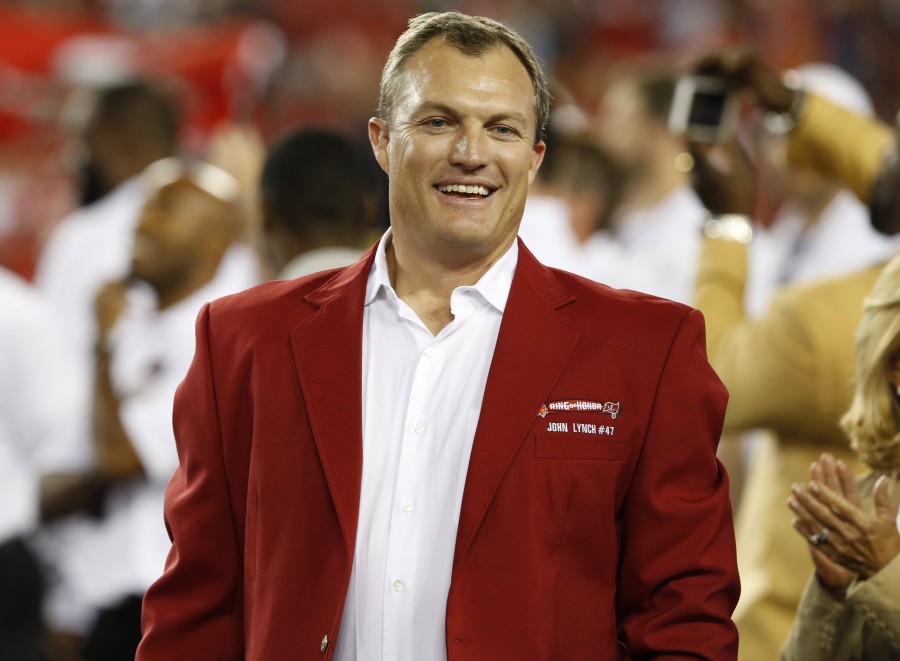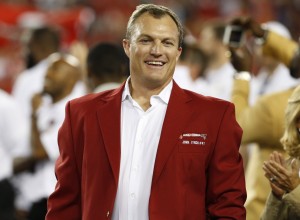 "Two weeks ago I never thought I'd be doing this," he told reporters, including Matt Maiocco of CSNBayArea.com, on Monday (Twitter link).
Lynch didn't even conduct an interview with the 49ers, who reached out to 11 other candidates after firing ex-GM Trent Baalke at the outset of January. But Lynch managed to secure a six-year contract to end up in San Francisco, and he revealed that he negotiated his own deal, tweets Cam Inman of the Mercury News. Lynch added that will report solely to CEO Jed York. That means he won't have to answer to executive vice president of football operations/chief strategy officer Paraag Marathe, whose status as York's right-hand man caused some issues during the 49ers' GM search.
In his new position, Lynch's goal is to emulate the success close friend and fellow Stanford alumnus John Elway has enjoyed as the Broncos' GM since they hired him in 2011.
"I strive to attack this job in same way he has," said Lynch, who will interview Broncos director of college scouting Adam Peters to become the 49ers' player personnel director (Twitter link via Eric Branch of the San Francisco Chronicle).
Of course, the main figure Lynch will work with in the Bay Area is soon-to-be head coach and current Falcons offensive coordinator Kyle Shanahan. The 37-year-old recommended Lynch to York, per Jerry McDonald of the Bay Area Newspaper Group (Twitter link), and there's clearly a mutual respect between the pending GM-head coach tandem.
"I thought he was the catch of this head-coaching cycle," opined Lynch (via Branch, on Twitter).
Cardinals VP of player personnel Terry McDonough, who was a finalist to become San Francisco's GM before Lynch swooped in, offered even loftier praise for Shanahan on Monday.
"Sitting there talking to him, Kyle reminded me a lot of coach Belichick when I interviewed with him back in '92," McDonough, who then worked as a scout with the Browns, told Maiocco. "Same type of look in their eye. The same type of passion. You just know whatever Kyle Shanahan does, he's going to be successful in life. If he's given the time there and they bring in the right players, there's no doubt in my mind, he's going to have success."
McDonough noted that the Lynch- and Shanahan-led 49ers will have their work cut out to improve a two-win roster. However, he believes the organization has the right people in place – including the "very engaging and really intelligent" Marathe.
"That roster right now is very thin," he said. "I really believe in John Lynch's intelligence and drive. Their drive matches each other, Kyle and John."
Continued McDonough: "John Lynch is a guy I actually scouted coming out of college (Stanford). If you're going to lose a competition to someone, you'd want to lose it to someone like John Lynch. He's a phenomenal human being. He's highly, highly intelligent and 100-percent class."