Per ESPN's Tisha Thompson, 49ers defensive coordinator Steve Wilks was recently deposed as part of the arbitration claim that former Cardinals executive Terry McDonough filed against the Cardinals and owner Michael Bidwill. Wilks testified that, when he was Arizona's head coach in 2018, the team — pursuant to orders from Bidwill and then-GM Steve Keim — gave him a burner phone in order to communicate with Keim during Keim's suspension for extreme DUI.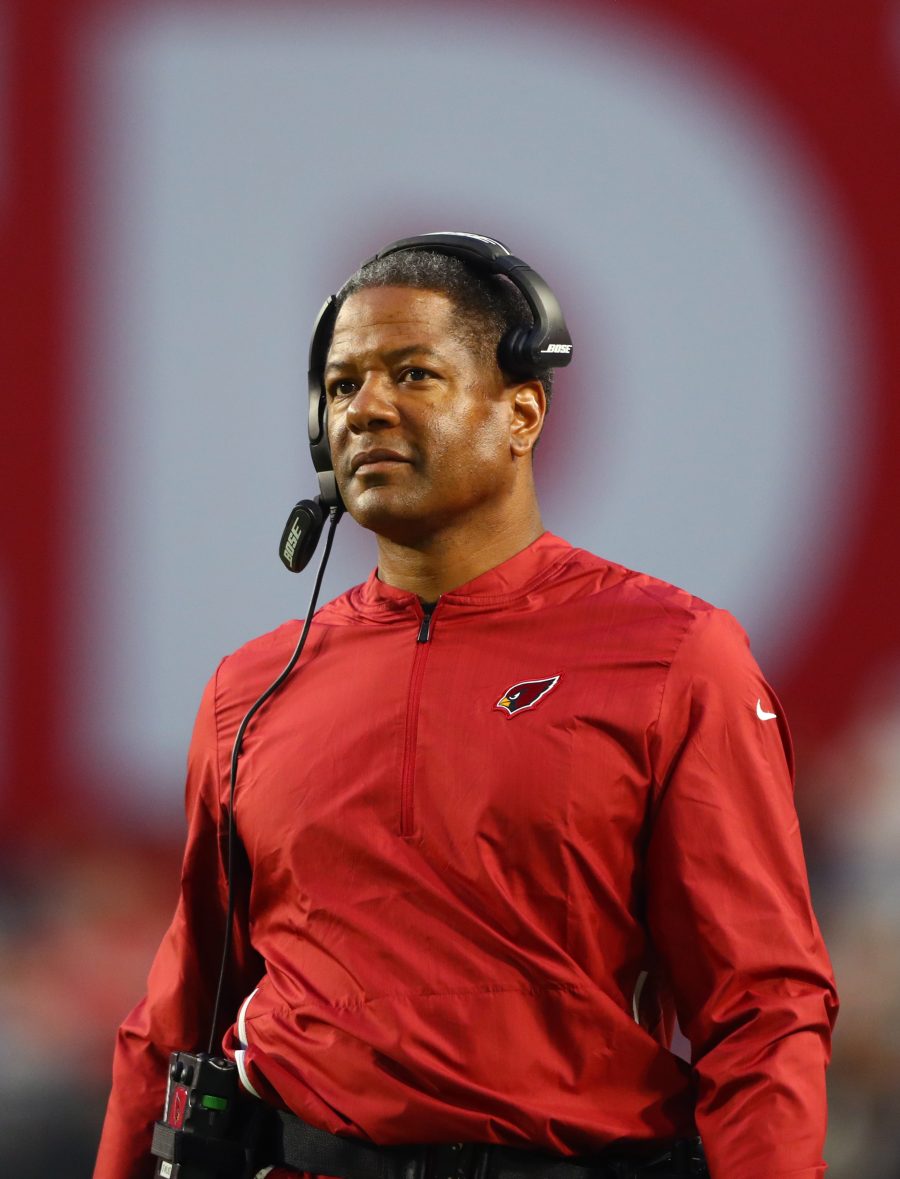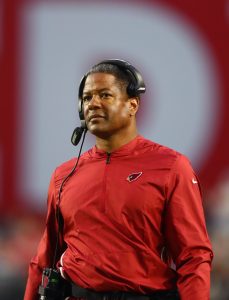 "It was a directive from Keim as well as Bidwill," Wilks said. "They both knew."
Wilks went on to say that several top members of the club's power structure were furnished with phones and instructions on how to use them. He testified that Keim had multiple phones, and that Bidwill and other execs communicated with Keim during the club's contract negotiations with running back David Johnson. For his part, Wilks says that he used his burner phone only once, when Keim texted him to ask how things were going at practice.
Wilks' testimony supports McDonough's complaint, which alleges (among other things) that Bidwill sabotaged his former exec's career in retaliation for McDonough's objection to the plan to illegally communicate with Keim. As we detailed in April, the NFL would be forced to suspend Bidwill if it becomes clear that he engaged in the burner phone scheme. And, if some of McDonough's other allegations are substantiated — for instance, he accuses Bidwill of treating a Black employee and two pregnant women poorly and creating "an environment of fear for minority employees" — Bidwill could face more significant repercussions. Indeed, McDonough argues that Bidwill's conduct is "significantly worse" than that of Robert Sarver, the former owner of the NBA's Phoenix Suns who was suspended by the NBA for a year and fined $10MM before ultimately selling the team.
Some addditional context is necessary here. As we also wrote in April, statements made by Cardinals PR consultant Jim McCarthy in response to McDonough's claim may have created additional causes of action for McDonough that would allow him to take his fight to the public forum of a courthouse as opposed to the more sheltered arbitration setting, but it does not appear as if he has attempted to do so (at least not with respect to his claims against Bidwill and the Cardinals). His complaint remains in arbitration, which is conducted by an NFL-appointed arbitrator and generally weighted in the team's favor.
Additionally, Wilks' attorney did not permit cross-examination during his deposition, which was therefore not admitted into the record (though arbitrator Jeffrey Mishkin elected to keep the video and transcript of the deposition rather than destroy it, as Cardinals attorneys requested).
"As much as we would like to share the truth of what transpired, the confidentiality order in place prohibits us from doing so," the Cardinals said in a statement to ESPN.
It is also worth noting that Wilks is a co-plaintiff in the lawsuit alleging racial discrimination originally filed by former Dolphins head coach and current Vikings defensive coordinator Brian Flores. In that action, Wilks makes an allegation that could be a reference to the burner phone caper and further avers that he was wrongfully terminated after his one season as the Cardinals' HC.
Wilks' deposition testimony is, of course, consistent with the assertions he makes in his lawsuit. He said he did not want to communicate with Keim during the GM's suspension, but as a first-year Black coach, he did not feel comfortable voicing his concerns to Bidwill directly. Instead, he asked McDonough to speak to Bidwill on his behalf, and he witnessed a "heated conversation" between McDonough and Bidwill shortly thereafter. From that point forward, Wilks says, the owner's demeanor towards him changed.
Wilks also testified that, during his tenure as HC, Bidwill berated him multiple times. One such incident, he says, took place over speakerphone while Wilks was driving home with his nine-year-old son after a game. He added that Bidwill berated a scout who is Black for parking in the owner's parking space.
The entire ESPN piece is well-worth a read for all NFL fans, and is naturally of particular interest to Cardinals supporters.