The Lions had high hopes for their 2015 campaign after reaching the postseason a year before, but an 0-5 start dashed any playoff chances the club might have had (Detroit's only win in the first half of the year was an overtime squeaker against the Bears). The second half of the season was much more successful, as the Lions posted a 6-2 record that likely saved head coach Jim Caldwell's job. A new front office structure means roster changes, and although much of the coaching staff returns, Detroit looks like a different club heading into the upcoming season after a team legend surprisingly announced his retirement.
Notable signings:
Given that franchise icon Calvin Johnson formally announced his retirement one day prior to the beginning of the free agent period, the Lions waded into the open market with wide receiver atop their list of needs. And instead of settling for a mid-tier option like Rishard Matthews or Rueben Randle, Detroit struck early and added the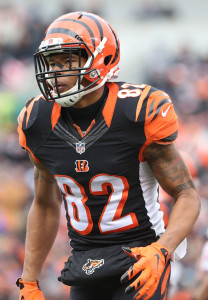 top pass-catcher available, inking former Bengals receiver Marvin Jones to a five-year deal worth $40MM. In most offseasons, Jones wouldn't have been considered the No. 1 WR on the market, but with the Bears' Alshon Jeffery restricted by the franchise tag, Jones was the best obtainable choice.
The 26-year-old Jones never got an opportunity to be Cincinnati's primary offensive weapon given the presence of A.J. Green, so it's difficult to know for certain if he'll be able to take on that role in Detroit. In his two seasons as a full-time player, Jones has averaged 58 receptions for 764 yards and seven touchdowns, and because Golden Tate is still expected to garner a ton of targets in 2016, it wouldn't be a surprise if Jones only sees a slight uptick in those numbers. Clearly, other clubs around the league think highly of Jones, as the Lions had to outduel the Browns, the Patriots, and, naturally, the Bengals for his services.
Just yesterday, the Lions signed another pass-catcher, agreeing to terms with veteran receiver Anquan Boldin after meeting with him in June. Even as he ages, Boldin has continued to post solid production — he's managed at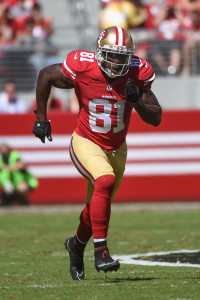 least 65 receptions in each of the past four years, averaging nearly 1,000 yards and five touchdowns during that time. Besides Detroit, the Redskins and the Saints were the only clubs to express known interest in Boldin over the past several months, but he'll act as a malleable weapon who can play outside and slot receiver in the Lions' offense.
Detroit also made several smaller additions to its receiver corps, agreeing to deals with Jeremy Kerley, Andre Caldwell, and Andre Roberts. The trifecta are all very similar players, from their work in the slot to their returning ability, but given that Boldin spent most last year on the inside, it's conceivable that none of the group makes the final roster, even though the Lions' depth chart is pretty wide open behind the top three. Kerley, for what it's worth, was the only member of the trio to receive any guaranteed money, but even he only garnered $50K.
None of the three tight ends added on minimum contracts — Matthew Mulligan, Tim Wright, and Orson Charles — figure to make an impact, or even the roster, this season, meaning the only other Lions addition at a skill position was running back Stevan Ridley, whom new general manager Bob Quinn is familiar with given the pair's time with the Patriots. Ridley, 27, looks to be in a position to make Detroit's roster after a knee injury limited him in each of the past two seasons. However, the Lions were set to work out free agent Arian Foster before he signed with the Dolphins last week, which indicates that the team isn't sold on its running backs, so Ridley (and second-year pro Zach Zenner) may have to fight for their jobs during camp.
Like Ridley, offensive lineman Geoff Schwartz signed a one-year, minimum salary benefit contract with the Lions, and also like Ridley, Schwartz was guaranteed a hefty portion of his base salary. As a reminder, the MSB allows a club to pay a veteran player the minimum for a player with his service time,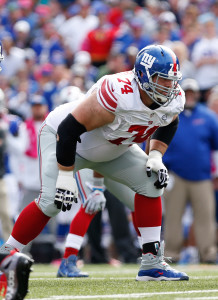 while only taking on the cap charge of a player with two years experience. So while Schwartz, for example, will earn $840K if he makes Detroit's roster, he'll only count for $680K ($600K base salary plus an $80K signing bonus) on the Lions' salary cap.
That $80K bonus figure is the maximum allowable on a minimum salary benefit deal, but the contractual bargaining agreement doesn't place restrictions on how much base salary a team can guarantee a player. Ridley and Schwartz, then, will each be guaranteed in excess of $200K even though their cap charges will remain relatively small. Of course, when compared against a $155MM salary cap, a savings of $80K or so looks like pennies, but every dollar counts. And it's a smart strategy by Quinn & Co., because it enables the Lions to woo veteran free agents with financial guarantees without worrying about exorbitant cap hits.
Schwartz, for his part, isn't in line for a starting position now that Detroit has drafted Taylor Decker, but he's an extremely valuable asset who can play every spot up front except for center. His only problem over the past few seasons has been his health, as he started only 18 games in two years after signing a free agent contract with the Giants. But in a league where Joe Barksdale (for example) can score $22MM over four years, landing Schwartz for a relative pittance is a steal.
The Lions secured another bargain on the defensive side of the ball, re-signing outside linebacker Tahir Whitehead to a two-year, $8MM deal that includes less than $5MM in guarantees. Non-rush 'backers aren't a highly-coveted commodity,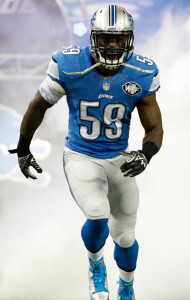 but PFR ranked Whitehead as the best free agent among his position group this offseason, and the 26-year-old graded as the No. 14 linebacker in the league in 2016, according to Pro Football Focus. Whitehead, 26, could be playing a new role in 2016, as middle linebacker is now open following the release of Stephen Tulloch.
Detroit's other additions along the front seven all came up front, as the club re-invested in its defensive line after losing Ndamukong Suh, Nick Fairley, and others following the 2014 campaign. A year after sending a fourth-round pick to Baltimore to acquire Haloti Ngata, the Lions re-signed the veteran defensive tackle, inking him to a two-year deal. Ngata, 32, wasn't quite as effective in 2015 as he'd been in recent seasons, and given that he missed two games with a calf injury, it's fair to wonder if Ngata is finally slowing down. Detroit handed him a $4MM signing bonus, however, so he has a decent amount of dead money protection that could keep him from being released in the next two years.
Perhaps in an effort to guard against any fall-off on the part of Ngata, the Lions also re-upped fellow interior defensive lineman Tyrunn Walker, and added free agent Stefan Charles from the Bills. The 26-year-old Walker turned down a three-year offer from the Patriots last offseason in favor of a one-year deal from Detroit, but then spent most of the season on injured reserve after suffering a broken fibula. Walker will be healthy for 2016, and along with Charles, he'll provide depth on the interior as part of a group that includes holdovers Caraun Reid, Khyri Thornton, Gabe Wright, as well as second-round rookie A'Shawn Robinson. Ngata, therefore, should see a decrease in snaps after seeing action on roughly 57% of Detroit's plays last year.
Along the edge, the Lions signed defensive end Wallace Gilberry, who had spent the past four years with the Bengals. Gilberry was exceptional during in 2013, posting 7.5 sacks while serving as Cincinnati's third defensive end, but his play dropped off in later seasons when he was asked to take on a larger role. Luckily, Detroit will place him back into a rotation, but Gilberry is now 31 years old, so he can't be counted on to produce at a high level. As such, I identified the Lions as a possible landing spot for veteran pass rusher Dwight Freeney, and, if the club can stomach him, controversial defensive end Greg Hardy.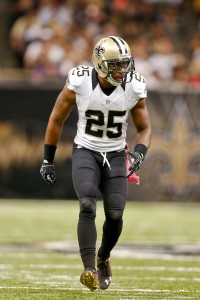 Detroit figures to stage a three-man competition to replace Isa Abdul-Quddus at strong safety, with two free agent signings — Rafael Bush and Tavon Wilson — facing off against fourth-round rookie Miles Killebrew for the starting job. Though Wilson was a Quinn draft pick in New England, Bush probably has the edge in this battle, as he was very effective during his time with the Saints — when he could stay healthy. Bush has ended each of the last two seasons on injured reserve (he played in only one game in 2015), so if he can't stay on the field, Wilson and/or Killebrew should see plenty of opportunities.
Defensive back Johnson Bademosi doesn't figure to factor into the starting safety competition, but after inking one of the largest contracts for a special-teamer in league history ($2.9MM guaranteed), he will certainly play an important role. The Lions ranked 13th in special teams DVOA last season, and given that Quinn comes from New England, which consistently ranked in the top-five of ST DVOA, teams is likely an area where the new general manager figures he can improve on the cheap.
Continue reading about the Lions' offseason…
Notable losses:
The Lions lost several talented players this offseason, but the retirement of Calvin Johnson clearly stands above the rest. The 30-year-old's decision to hang up his cleats seemingly came out of nowhere, and Johnson's choice heavily affected Detroit's free agent strategy, forcing the club to ink Marvin Jones to a hefty contract while also adding depth options like Anquan Boldin, Andre Roberts, and Jeremy Kerley.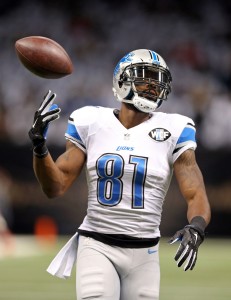 Johnson will retire as the Lions' all-time leader in receptions (731) receiving yards (11,619) and receiving touchdowns (83). Since leading the NFL with 122 receptions and 1,964 yards in 2012, he had seen his production decline a little. Still, Megatron continued to be one of the league's more productive pass catchers in 2015, with 88 catches, 1,214 yards, and nine touchdowns, making his retirement announcement all the more unexpected.
Joique Bell, meanwhile, didn't have the storied Lions history that did Johnson, but he was still an inspiring story, battling for a roster spot as an undrafted free agent and ultimately scoring 22 touchdowns over four seasons in the Motor City. But his age-29 season was his worst year to date, as he battled injuries and only managed 3.5 yards per carry on 90 attempts. Detroit moved on, adding Stevan Ridley to fill the power back role, but Bell has claimed he has several free agent offers on the table.
Veterans Lance Moore and Manny Ramirez played relatively meaningful snaps for the Lions last season, as Moore saw 43 targets as a slot receiver, while Ramirez saw action at both guard positions in addition center. Neither will be back with the Lions in 2016, and Ramirez won't be playing for anyone, as he announced his retirement after initially signing with the Bears this offseason. Moore, who hasn't been productive since 2012, could soon follow Ramirez into retirement, as he hasn't garnered any known interest since free agency began.
Aside from Johnson, few of the Detroit's losses on the offensive side of the ball were notable, but that's not the case on defense. Isa Abdul-Quddus' defection to Miami will probably hurt the most, as the 26-year-old graded out as the No. 21 safety in the league last year (per Pro Football Focus) after taking a starting job from James Ihedigbo midseason. However, given that the Dolphins handed Quddus a three-year deal that will pay him more than $4MM per year, it's not a surprise that the Lions declined to match the offer. Detroit is already paying fellow defensive back Glover Quin $4.7MM annually, and Abdul-Quddus could prove to be a risky investment given that he's really only posted a half-season's worth of production.
As noted, Ihedigbo lost his starting role last midway through last year, and there's been no indication that he'll reunite with the Lions at any point before the season begins (though he is confident he will find a landing spot soon). The 32-year-old Ihedigbo was excellent during the 2014 campaign, but quickly pushed for a new contract following that season, which could have rubbed Detroit management the wrong way.
Two other defensive backs — Rashean Mathis and Josh Wilson — also won't return to Detroit next year after dealing with injuries last season. Mathis and Wilson only played in a combined 15 games last season, as the former battled concussions while the latter suffered a knee issue. Mathis, who turns 36 next month, announced his retirement earlier this year, ending a 13-year career that saw him earn 165 starts. Third-year pro Nevin Lawson, who took over at corner after Mathis went down, figures to act as the starter opposite Darius Slay in 2016.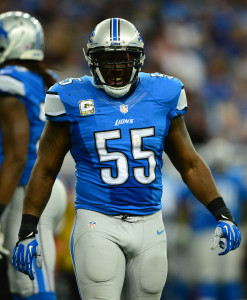 While Mathis was able to end his career ceremoniously, the same adverb can't be used to describe how the Lions handled veteran linebacker Stephen Tulloch over the past several months. Reports as far back as February indicated that Tulloch would be released when the new league year began in March, but Detroit took no action until early July, waiting until the 31-year-old could pass a physical so that it wouldn't have to pay him a $1.1MM in injury protection. All told, the Lions cleared out $6MM in cap space by cutting Tulloch, who'd been with the club since 2011.
Up front, Detroit is losing three veteran defenders — Darryl Tapp, Jason Jones, and C.J. Wilson — who played more than 1,000 combined snaps in 2015. Of the trifecta, Jones' loss is the most consequential, given that he saw the most action and was the most effective, but Tapp was also a quality run-defender last year. All three have since found new homes, as Tapp and Wilson signed with the Saints while Jones joined the Dolphins.
Trades:
Acquired LB Jon Bostic from the Patriots in exchange for a conditional 2017 seventh-round pick.
Jon Bostic was traded for the second time in eight months, and this time around he'll head back to the NFC North, the division where he began his career as a second-round pick of the Bears. The easy connection here is the Patriots,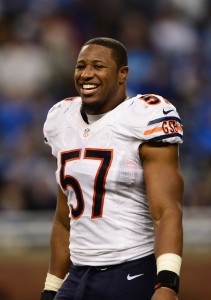 as Bostic is one of several former New England players — along with Stevan Ridley, Tavon Wilson, and Matthew Mulligan — brought in by former Pats pro scouting director Bob Quinn, who is now Detroit's general manager.
Now that longtime Lion Stephen Tulloch has been released, Detroit's linebacking unit with have a slightly different look going forward. Former All Pro DeAndre Levy is healthy again and will man the weak side, while Tahir Whitehead is expected to move to the middle to replace Tulloch. Former second-round pick Kyle Van Noy is the favorite to take over on the strong side, leaving Josh Bynes and Bostic to compete for time as reserves.
Both Bynes and Bostic figure to make Detroit's 53-man roster, not only because they're cheap, but because they both offer special teams value. Bynes played over 50% of the Lions' ST snaps last year, while Bostic has averaged about a third of special teams snaps over his career. Detroit essentially acquired Bostic for nothing, and on the outside chance that he's forced to contribute in 2016, the Lions could reap a compensatory pick when Bostic hits the free agent market next spring.
Draft picks:
1-16: Taylor Decker, T (Ohio State)
2-46: A'Shawn Robinson, DT (Alabama)
3-95: Graham Glasgow, C (Michigan)
4-111: Miles Killebrew, S (Southern Utah)
5-151: Joe Dahl, T (Washington State)
5-169: Antwione Williams, LB (Georgia Southern)
6-191: Jake Rudock, QB (Michigan)
6-202: Anthony Zettel, DT (Penn State)
6-210: Jimmy Landes, LS (Baylor)
7-236: Dwayne Washington, RB (Washington)
Detroit was a popular landing spot for Taylor Decker in mock drafts, and the Lions got their man when draft day came. Decker appears to be the favorite to start at left tackle, which would mean incumbent blindside protector Riley Reiff is ticketed for the right side.
Quietly, Detroit's offensive line is adding talent, and will now field first-rounders at both tackle spots and left guard (Laken Tomlinson), while Larry Warford — who's been excellent during his first three years in the league — holds down right guard.
Center, meanwhile, looked to be a question mark after the Lions selected the local Graham Glasgow in the third round, but recent reports have indicated that third-year pro Travis Swanson is still taking first-team reps this offseason. That could certainly change down the road, especially if Swanson plays as poorly as he did last year, when he ranked among the bottom-10 centers in the league, according to PFF.
Aside from Decker, the Detroit rookies with the best chances at playing time in 2016 are A'Shawn Robinson and Miles Killebrew, each of whom will vie for snaps on the defensive side of the ball. Robinson is the favorite to start on the interior next to Haloti Ngata, but will likely split time with Caraun Reid, Tyrunn Walker, and Stefan Charles, while Killebrew is a candidate to start at safety if he can beat out Rafael Bush and/or Tavon Wilson.
Other:
New general manager Bob Quinn comes to the Lions from the Patriots, with whom he had spent his entire 16-year NFL career, working his way up from scout to to become New England's director of pro scouting, a title he'd held since 2012.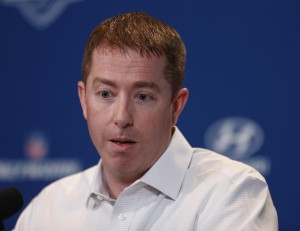 It's easy to assume that every Patriots personnel executive that lands a GM job is going to be the next Bill Belichick in terms of cap and roster management, but former New England front office members have just as spotty a track record as do ex-Pats assistant coaches.
Scott Pioli, for example, only helped lead the Chiefs to one postseason appearance during his four-year run during Kansas City, and has now joined fellow ex-Patriot Thomas Dimitroff in Atlanta. Dimitroff, for his part, has posted the most success of any former New England employee, as the Falcons won nine or more games during his first five seasons with the club, but the last three years have been a struggle. Jason Licht has the Buccaneers moving in the right direction, while former Pats college scouting director Jon Robinson is entering his first season with the Titans.
All of which is to say that Quinn isn't a lock to experience success simply because he has Patriots lineage. But one of his first (and most important) decisions will be how to handle negotiations with pass rusher Ezekiel Ansah, who is under team control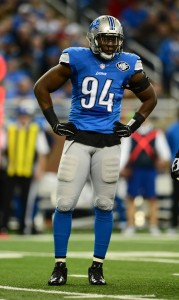 through 2017 courtesy of the fifth-year option.
Viewed as a high-risk prospect coming out of BYU, "Ziggy" has reached his potential and more, posting 30 sacks during his first three years in the league, 12th-most among defensive linemen in the first three years of their careers since the merger. He'll look to break the bank when he reaches free agency, and the only hindrance in talks might be his age. Ansah entered the league at age-24, so he'll already be 29 when he becomes a free agent for the first time, and 30 if the Lions use the franchise tag in 2018.
Detroit's decision to pick up its 2017 option on kicker Matt Prater didn't change much for the veteran. He'll receive $750K as a bonus instead of base salary this season, and his contract for next year isn't guaranteed. As such, the Lions could easily cut bait next offseason, but they'll have no reason to if Prater performs as well as he did in 2015. After beginning the season with a few shaky contests, Pratter settled down and ended up making 21-of-26 field goal attempts.
Top 10 cap hits for 2016:
With no Calvin Johnson on the roster for the first time since 2006, Detroit's offense will change, and quarterback Matthew Stafford will likely spread the ball out a bit more as the team looks to find its footing. The Lions' defense could prove to be the more important unit, however, as the club needs to maintain its success on that side of the ball if it has any hope of competing with the Packers and Vikings in the NFC North.
Information from Over the Cap, Spotrac, and Roster Resource was used in the creation of this post. Photos courtesy of USA Today Sports Images.
Follow @PFRumors