Last offseason, the Giants made some serious noise by adding defensive tackle Damon Harrison, cornerback Janoris Jenkins, and defensive end Olivier Vernon in free agency. Thanks in large part to those upgrades, the Giants reached the playoffs for the first time since the 2011 season. Unfortunately, this postseason trip didn't go quite the same way as they were blown out by the Packers in the opening round.
This year, as a result of last year's expenditures, they had decidedly less cap room to work with. Will the Giants' spring and summer moves allow them to get back into contention?
Notable signings:
It's hard not to be happy for Jason Pierre-Paul. Two years ago, it seemed like Pierre-Paul had thrown his career away in an unfortunate fireworks accident. However, JPP has proved many NFL analysts and armchair doctors wrong by performing at a high level even with one-and-a-half digits missing on his right hand. Finally, Pierre-Paul got the fat multi-year deal he was seeking this offseason with a four-year, $62MM commitment from the G-men. The deal gave JPP solid cashflow through the first two seasons (roughly $35MM, according to reports) and allowed the Giants to avoid having to pay him an exorbitant 2017 salary under the one-year franchise tag.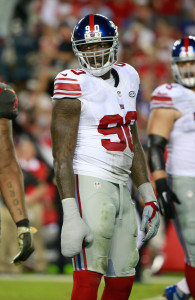 Rhett Ellison might not sell a ton of jerseys in the New York area, but the Giants are hoping he'll provide quality blocking when needed. Ellison, 29 in October, certainly wasn't signed for his offensive skills as he averaged just 10 receptions per season during his five-year run in Minnesota. The $4.5MM average annual value of his deal took many by surprise, but the Giants had to compete with the Jaguars for his services and they felt that he was the right fit for their system. Fortunately, they have Will Tye returning this year plus a promising first-round tight end (more on him later) to provide Eli Manning with large targets across the middle of the field.
Is Brandon Marshall in decline, or was he just bogged down with the rest of the Jets' offensive quagmire in 2016? The Giants are about to find out. Last year, Marshall had just 59 grabs for 788 yards and three scores. Those aren't awful numbers, per se, but they pale in comparison to his previous stat lines. In 2015, Marshall's first year with Gang Green, he had 109 catches for 1,502 yards and a career-high 14 TDs. If all goes well, Marshall's first year with the other tenant of the swamp should yield results somewhere in the middle. Marshall could do a lot of damage as defenses focus in on Odell Beckham Jr. and speedster Sterling Shepard, but he also won't be getting as many looks as he has been accustomed to. The good news is that the veteran has probably prepared himself for that mentally. Marshall signed with the Giants in large part because of his desire to win a Super Bowl and he is effectively choosing to do his damage in ODB's shadow rather than being the No. 1 receiver for a non-playoff team. In his eleven career NFL seasons with the Broncos, Dolphins, Bears, and Jets, Marshall has yet to see the postseason.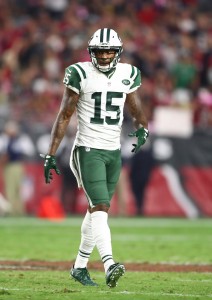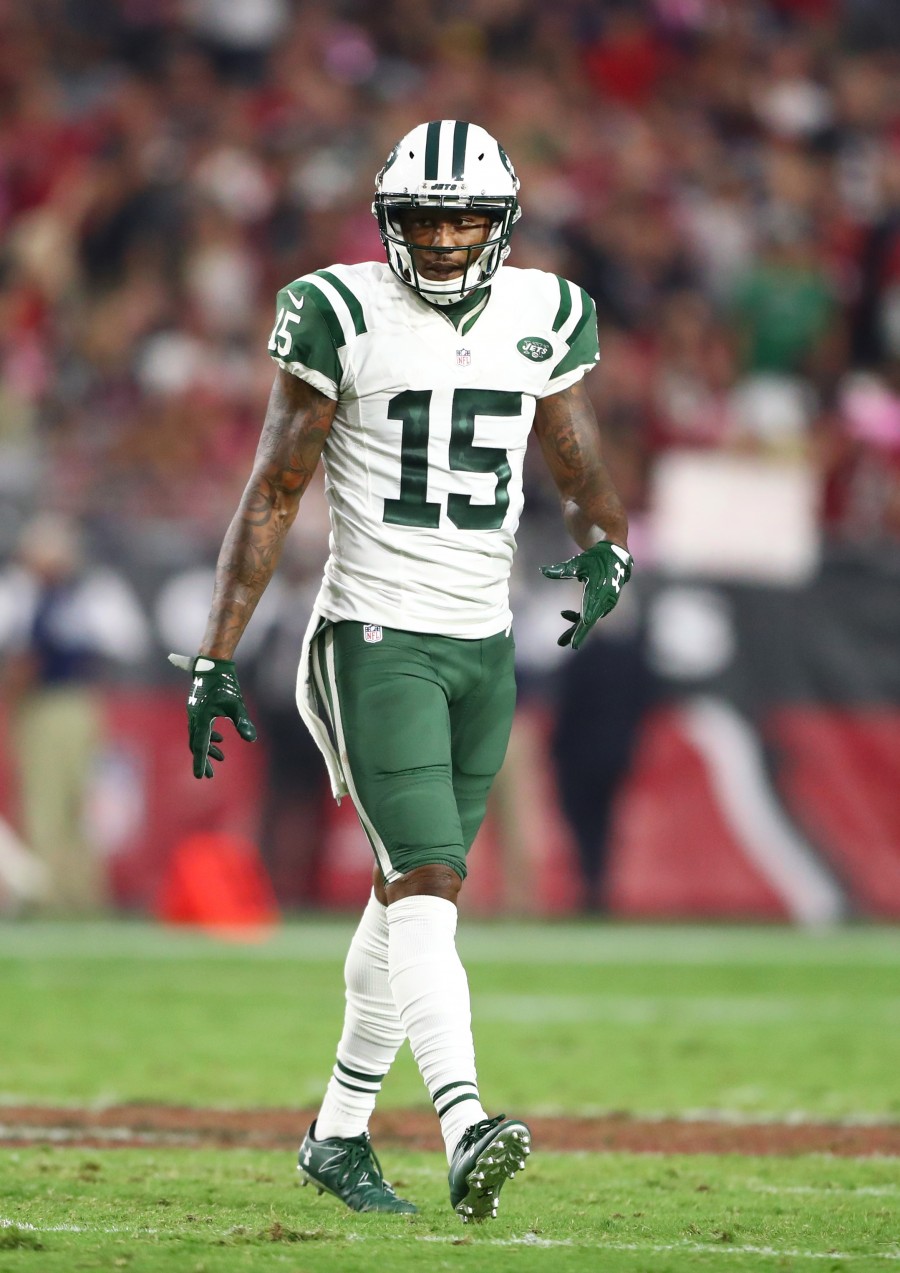 In order for Marshall to thrive, the offensive line will have to do its part and protect Eli Manning in the pocket. To help accomplish that, the Giants added a bit of depth on the interior of the line. The Giants signed former Chargers first-round pick D.J. Fluker early on in free agency, a move that some thought would squeeze right guard John Jerry out of New York. Instead, the Giants moved to re-sign Jerry just two days later. The early word out of camp is that Jerry will start at right guard and the team may be too gung-ho about Bobby Hart at right tackle to give Fluker an opportunity there. Right now, it seems like Fluker actually projects as a swingman off of the bench. Alternatively, the Giants could drop Fluker before the start of the season and save $1.5MM against the cap.
Marshall isn't the only player changing jerseys while staying in the same building. Geno Smith, who has spent his NFL career on the back page of the New York tabloids for all the wrong reasons, will attempt to reboot his career as Manning's clipboard holder. Unfortunately for him, things are not going well so far in camp. Veteran Josh Johnson is currently the favorite to win the QB2 job while third-round pick Davis Webb pretty much has a guaranteed roster spot. That could leave Smith without a job this summer. The G-Men will only have to carry $325K in dead money if they part ways with the ex-Jet.
Notable losses:
Early on, it looked like defensive tackle Johnathan Hankins badly misread the market when he turned down the Giants' four-year, $28MM offer. Instead, his agents were rewarded for their bravado when Hankins inked a three-year deal with the Colts worth up to $30MM. If Hankins does well in Indianapolis, he'll be poised for another major payday in free agency at the age of 28. For the Giants, the departure of Hankins means that they'll be relying on a talented but inexperienced replacement to start alongside Harrison.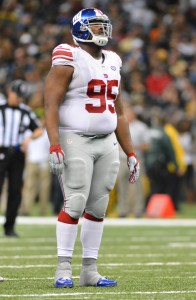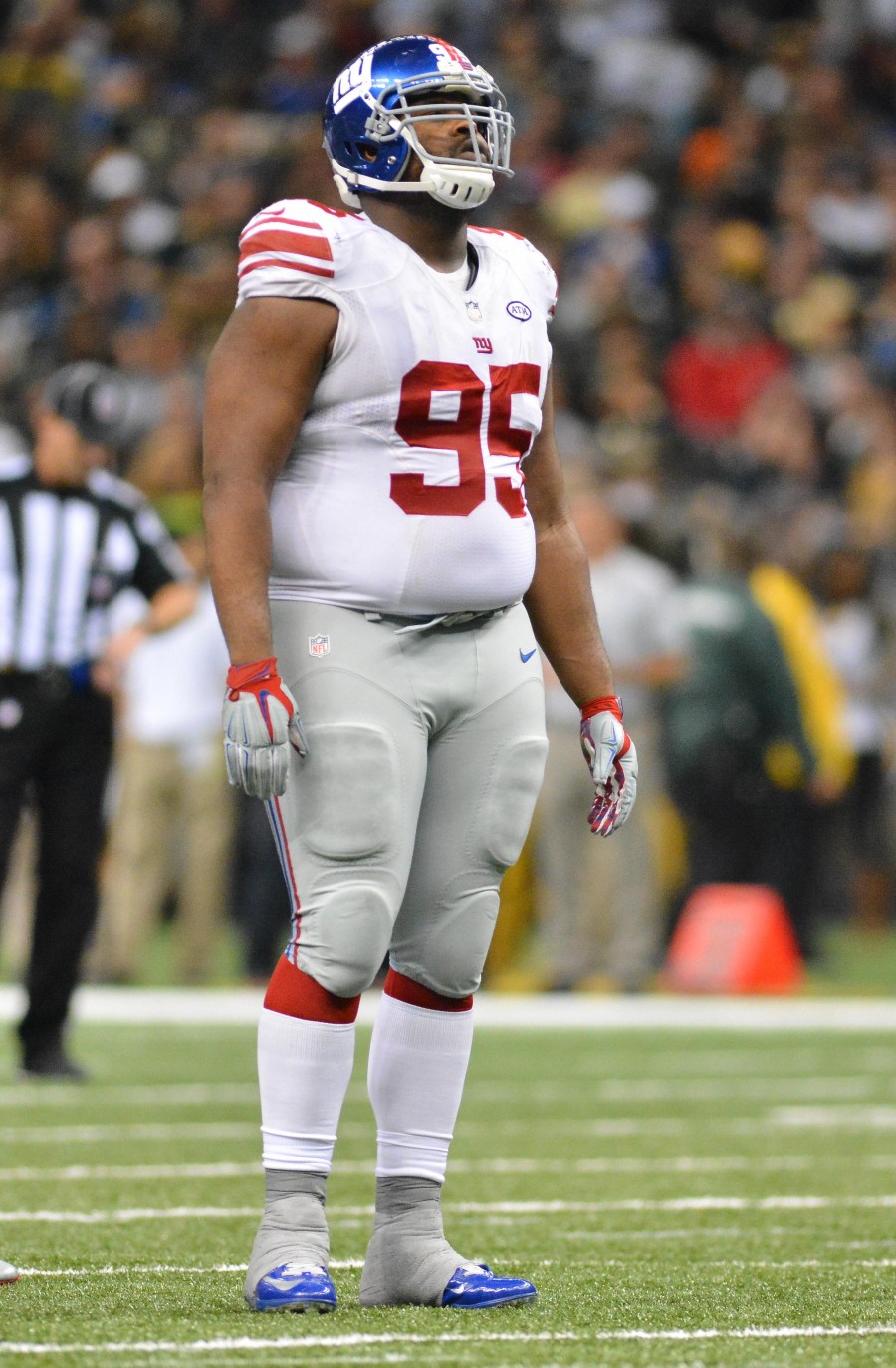 The Giants parted ways with a true fan favorite when they released wide receiver Victor Cruz this offseason. Last year, Cruz avoided getting cut when he agreed to take a steep pay cut. Many expected things to play out the same way this offseason, but the Giants opted to release him outright and save $7.5MM against the cap. Cruz was productive last year, but he was far from the best version of himself. If Marshall performs the way that everyone is expecting him to, the Giants won't really miss him. At least, not on the field.
Jennings was brought to New York with the idea that he would be the team's workhorse. Unfortunately, two of his three seasons with the G-Men were marred by injury. This year, the Giants have shown no real interest in retaining Jennings and he continues to dangle on the open market. Some have speculated that Jennings' participation in ABC's Dancing With The Stars has killed his free agent appeal. Instead of ballroom dancing, some talent evaluators feel that he should have been busy working out and lobbying teams for an opportunity. Jennings could land a deal in August, but we probably won't see him back in New York.
The Giants raved about quarterback Ryan Nassib's work ethic and performance in practice, but we never got to see much of him in live action. Nassib's last year with the Giants was spoiled by injury and the G-Men did not show any real interest in keeping him. The Syracuse product is now looking to stick with the Saints.
Trades:
Draft picks:
The Giants were reportedly targeting tackle Garett Bolles at No. 23 overall, but their plans were spoiled when the Broncos beat them to the punch. The Giants apparently weren't very high on Ryan Ramczyk or Cam Robinson, because they abandoned the tackle plan entirely to draft Ole Miss tight end Evan Engram. In his eleven years as Giants GM, Jerry Reese has never moved up or down with his first round pick. If Engram isn't a star and the Giants' offensive line falters this year, fans may hold Reese's draft day timidity against him.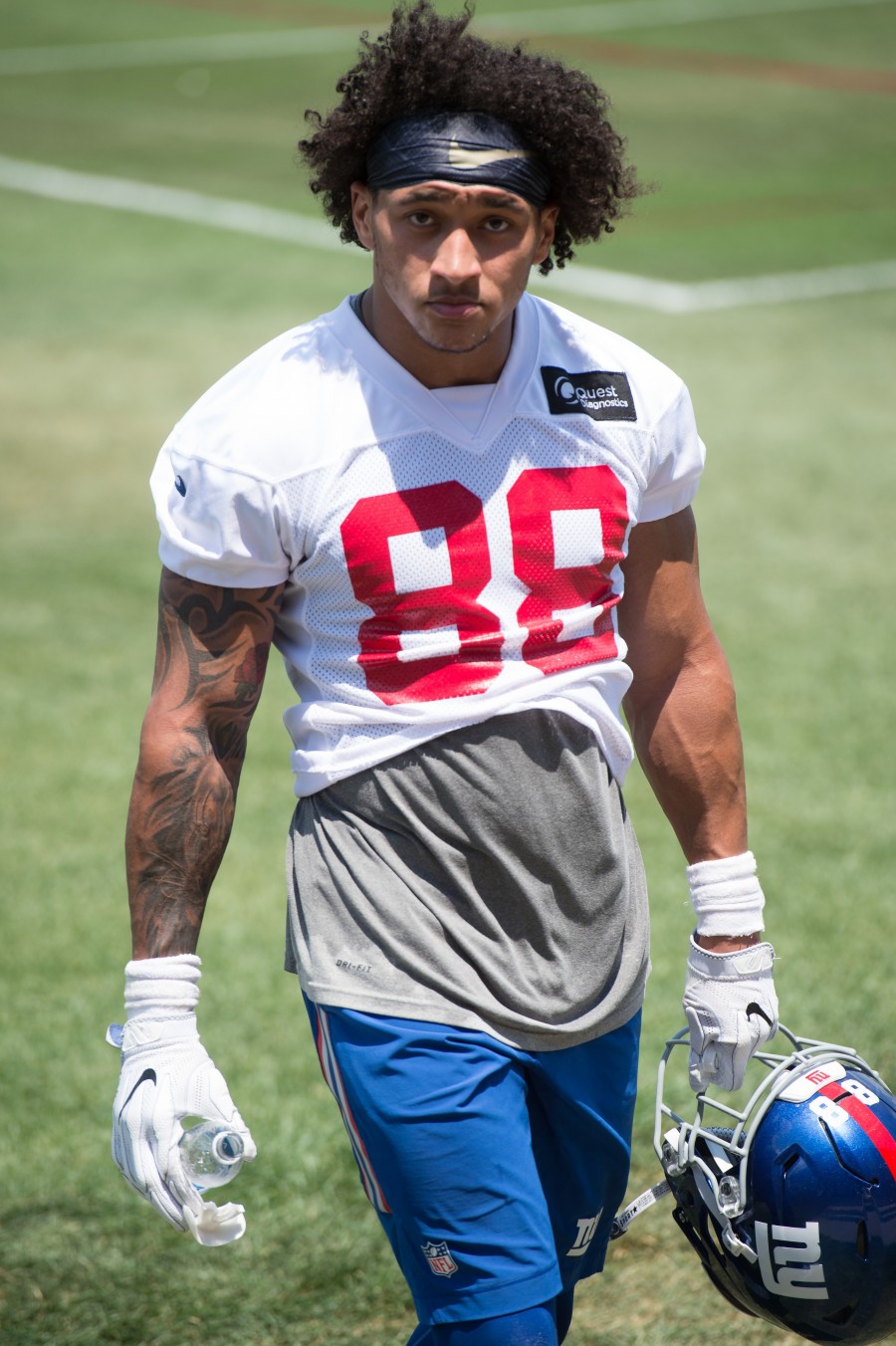 The good news about Engram is that he still fills a need for the Giants at the tight end spot. At Ole Miss, Engram put his athleticism to good use as one of the team's most dangerous offensive weapons. In his final year on campus, he was named first-team All-SEC as he recorded a team-high 65 receptions for 926 yards and eight touchdowns. Scouts have bashed Engram for his shaky blocking ability, but the hope is that Engram can focus on stretching the field while Ellison does the dirty work.
Dalvin Tomlinson has some big shoes to fill, but this is not unfamiliar territory for the Giants. In 2013, the Giants drafted Hankins in the second round to replace a starter on the defensive line. However, when Hankins joined the team, he was given a year as a backup to get into the swing of things and appeared in just 17% of snaps. The Giants may not have that luxury as Tomlinson currently projects to be one of the team's starting defensive tackles. Unless veterans Robert Thomas and Jay Bromley can really impress coaches this summer, Tomlinson will be thrown straight into the fire.
The buzz around Davis Webb grew and grew leading up to the draft, to the point where some thought he might sneak into the first round. Instead, he went to the Giants in the third round. With a 36-year-old staring quarterback, it only made sense for the Giants to invest in their future. The hope is that Manning will get back on track in 2017 and stay healthy, meaning that Webb will be a long way from seeing any live action.
Extensions and restructures:
Other:
ODB's fifth-year option was the definition of a no-brainer. At some point, the Giants will work to extend the talented wide receiver on a deal that could rest the market at the position. However, they're not prioritizing a new deal just yet.
Top 10 cap charges for 2017:
With limited cap space to work with this offseason, the Giants were only able to do so much to retool on both sides of the ball. The Giants did manage to fill some serious holes, but questions remain about Manning and his effectiveness after a putrid 2016 season. The Giants say they like Johnson as their Plan B under center, but this offseason could ultimately be defined by the move they didn't make – adding an established quarterback.
Information from Over the Cap and Roster Resource was used in the creation of this post. Photos courtesy of USA Today Sports Images.
Follow @PFRumors