As one of five NFL franchises entering last year with a new head coach and one of two who replaced their general manager as well, the Falcons saw middling results to start the Arthur Smith-Terry Fontenot era. At 7-10 in 2021, they surpassed the accomplishments of two of those other franchises, with the Jets finishing 4-13 and the Lions finishing 3-13-1, but failed to reach a winning record like the other two (9-8 Chargers and Eagles teams).
In Year 2 under Smith and Fontenot, though, it appears that it is time for a reset. The team moved on from former MVP quarterback Matt Ryan and toward a new path to success. Although the NFC does not appear quite as daunting as the deep AFC, this still looks to be a bit of a rebuilding year for the Falcons.
Trades:
From a team identity standpoint, Ryan's departure cannot be overstated. The star out of Boston College has been the face of the franchise ever since he completed his first-ever NFL pass attempt for a 62-yard touchdown to wide receiver Michael Jenkins back in 2008. For 14 years, Ryan ensured the Falcons had an answer behind center, starting 222 of a possible 225 regular-season games. That start total tops Steve Bartkowski's previous Falcons QB standard by 101.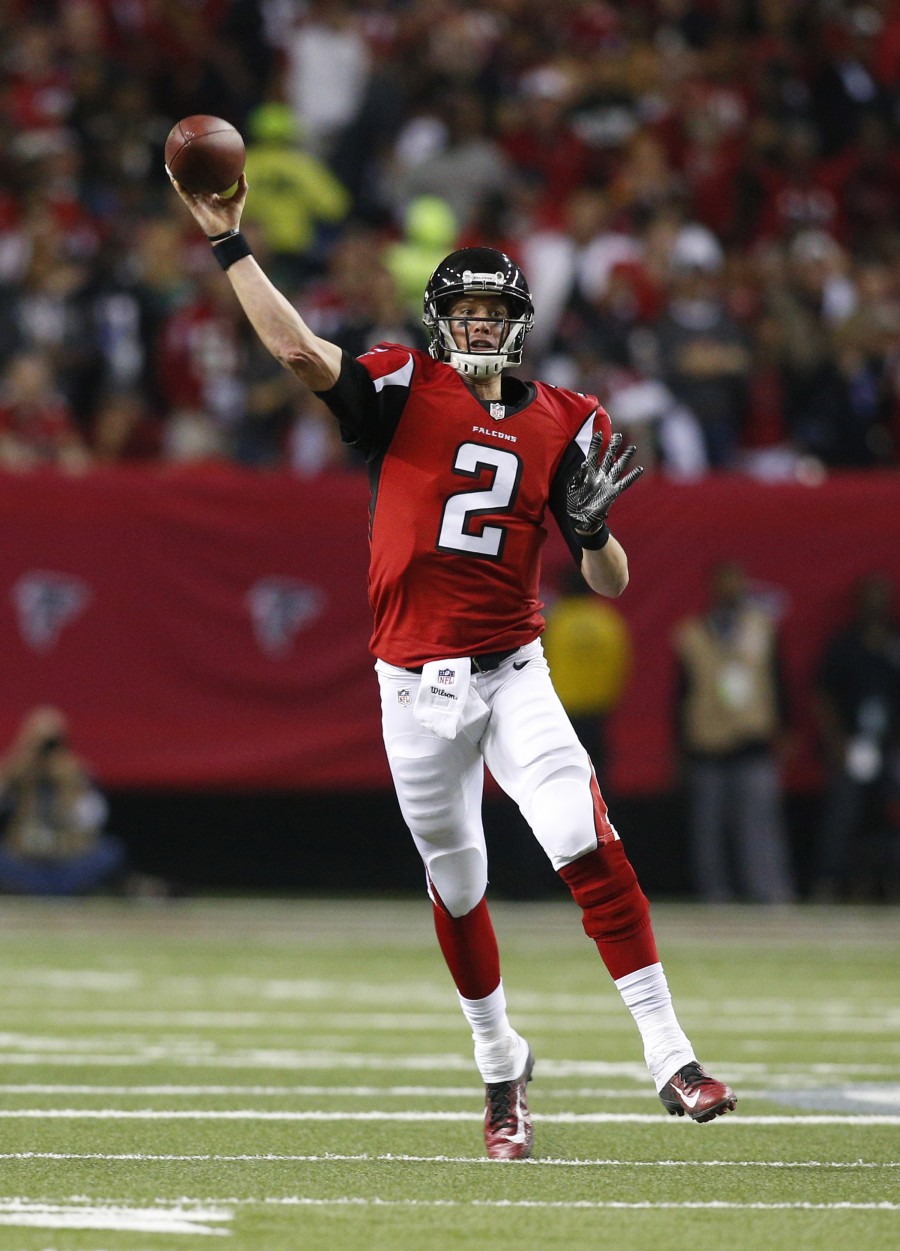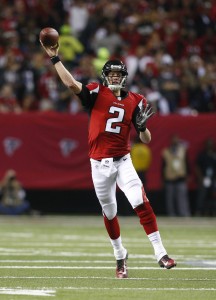 The franchise's only MVP winner, Ryan obviously holds countless franchise records. The former No. 3 overall pick performed admirably through Atlanta's low seasons as well as its highs. Injuries and a lack of surrounding talent have limited his win totals over the years, but the resilient quarterback still managed to win 120 games over his 14 seasons. Ryan's MVP season fueled his team to Super Bowl LI. He threw 38 touchdown passes to just seven interceptions en route to a league-leading marks in quarterback rating (117.1) and QBR (79.6) that year. Perhaps a perfect display of Ryan's consistency amid his team's shortcomings: two years later, Ryan nearly matched his MVP output with 35 TD passes and seven INTs. The team's record that year: 7-9.
Going into the 2021 season, talk had already begun surrounding Ryan's future. Many posited it would be wise to trade away the veteran quarterback to build up trade assets to replace him, but owner Arthur Blank insisted that Ryan would remain on the team for 2021. The team eventually restructured Ryan's contract to lower his cap hit for last year, effectively making him even more difficult to deal in the future.
Early this offseason, Smith made his preference known by claiming he wished for Ryan to remain on the team in 2022. But reports soon surfaced that a succession plan was being discussed. Rumors ran rampant, claiming Ryan was unlikely to get traded and could get his contract restructured once more. Finally, the rumors came to an end when news leaked that Ryan was headed to Indianapolis. As a result of that aforementioned restructure, this trade stuck the Falcons with an NFL-record $40MM in dead money.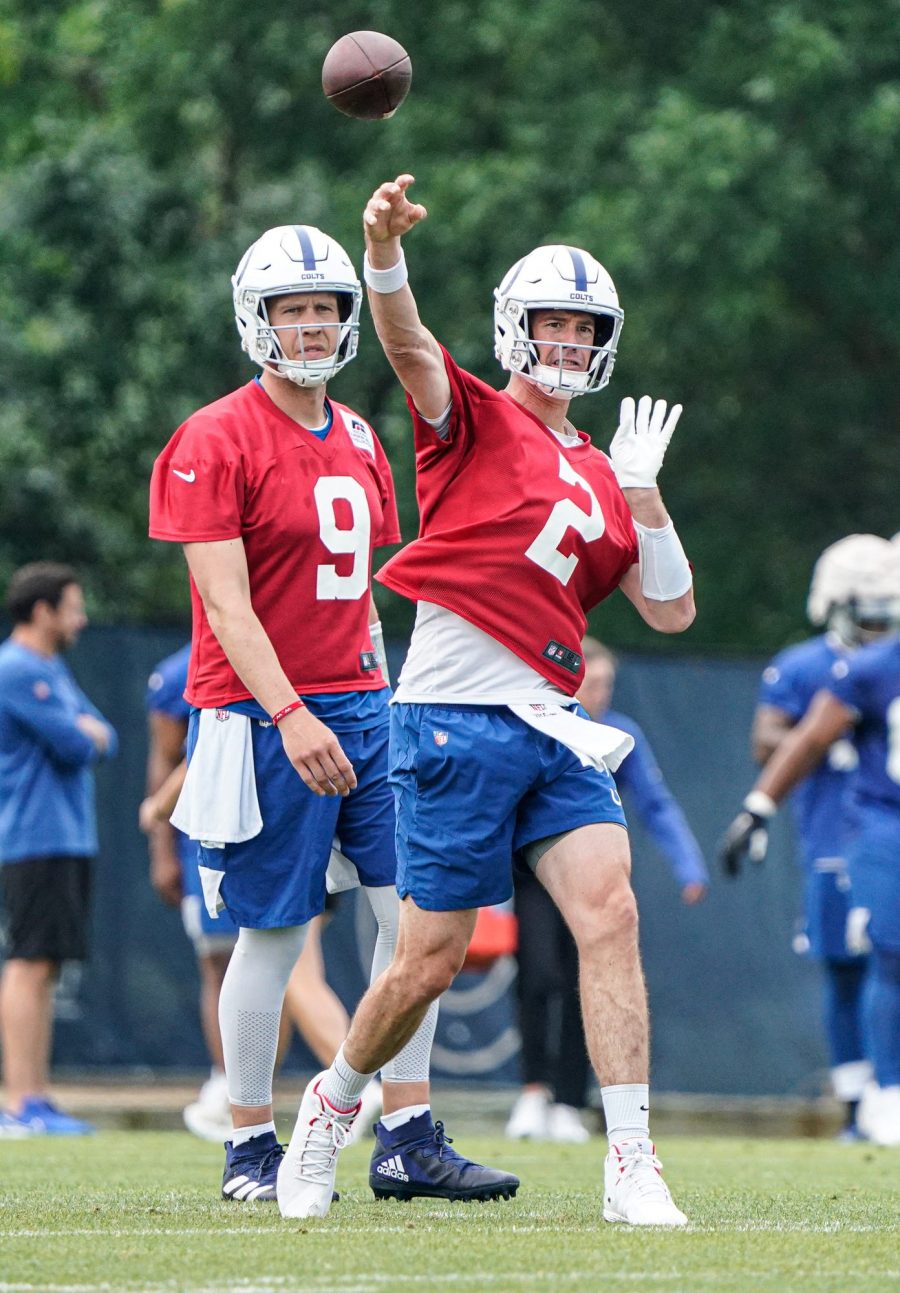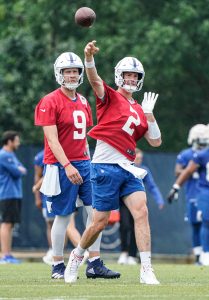 Now, the Falcons are staring at two possibilities concerning this season at quarterback. It could be territory the team has not traversed for most of the 21st century. Excluding a transitionary 2007 season that saw games started by quarterbacks Joey Harrington, Chris Redman, and Byron Leftwich, the Falcons have gone into 19 of their previous 20 seasons knowing that either Michael Vick or Ryan would be their starter. Atlanta will hope that 2022 is another transitory situation that will lead to the next long-tenured quarterback in red and black.
Another Falcons trade took place in the weeks after the draft, bringing in a new receiving target for Ryan's replacement. Edwards, a 2020 third-round pick, took a big step forward in his sophomore season, partially due to the departure of teammate Henry Ruggs. With no Calvin Ridley and rookie first-round pick Drake London easing himself into the NFL after a college injury and a minor preseason malady, Edwards has an opportunity to see extensive time. Pitts is likely to hog most of the targets, as London and Edwards are brought up to speed, but the door is wide open for Edwards to become a regular Falcons contributor in his third season. Two years remain on his rookie contract.
Free agency additions: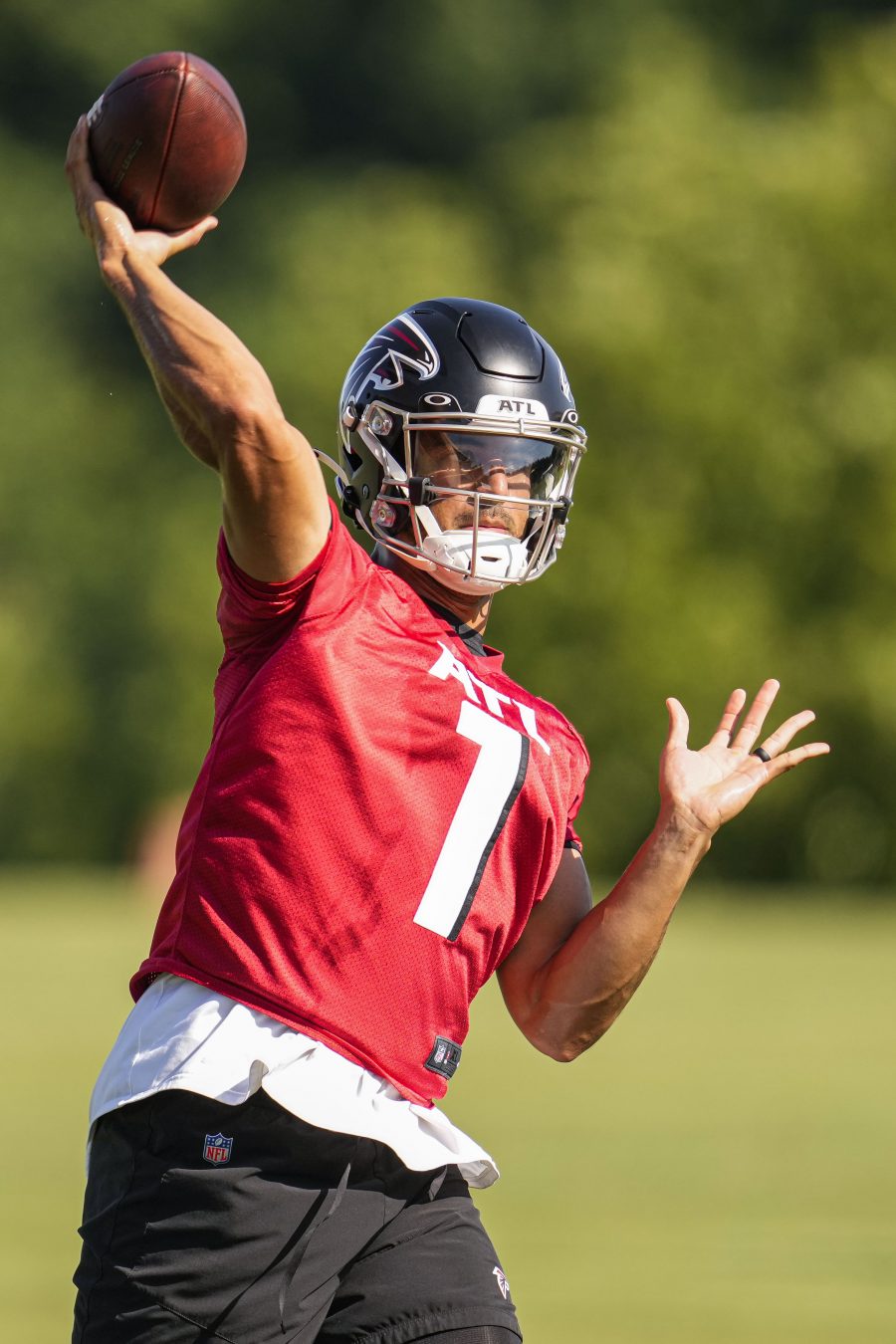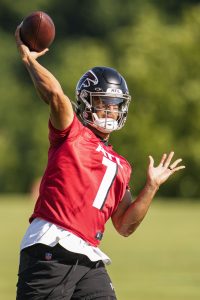 Once again, the biggest headline here comes at quarterback. The Falcons reunited Mariota with Smith, the Titans' offensive coordinator during the former No. 2 overall pick's last season in Tennessee. The team signed the 28-year-old on the same day it traded away Ryan. The sequence of transactions made it clear that Mariota was brought in to be Ryan's successor. The intention came to fruition when Mariota was named the team's starting quarterback two weeks before the preseason.
Atlanta also used its free agency money to bring in some immediate help on defense. The team signed Hayward and Carter four days apart, solidifying starters at corner and outside linebacker, respectively. Hayward's best years came during his time with the Chargers when, over a two-season period (2016-17), he racked up 11 interceptions and an incredible 42 passes defensed. While 11th-year veteran has not been able to recreate that production since, he remains a reliable outside cornerback — whom Pro Football Focus slotted as a top-15 player at the position last season — who will immediately stand in opposite AJ Terrell.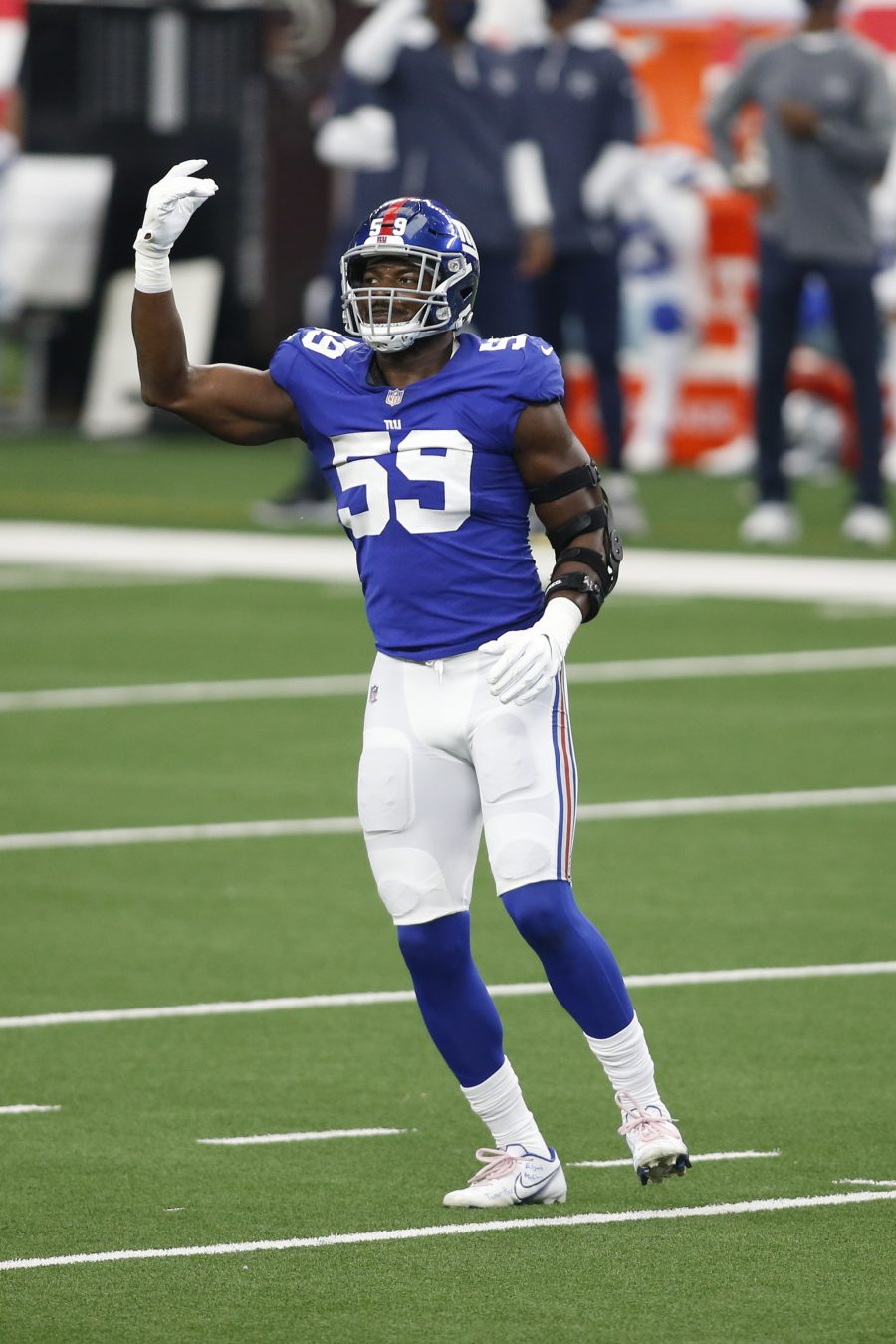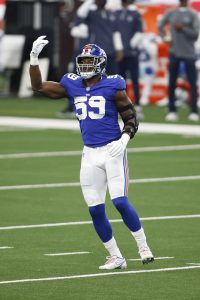 Carter is a younger defender who delivered decent production when healthy over his four years in New York. The former Giants third-round pick is expected to start alongside fellow free agent addition Evans and Mykal Walker. Evans was brought in to compete with and potentially replace Deion Jones. The latter's IR stay, which comes after an offseason shoulder surgery, has tabled that matter until at least October. Evans was a full-time starter for much of his rookie contract after being drafted in the first round by Tennessee. As Mariota is reuniting with Smith on offense, Evans is linking back up with ex-Titans defensive coordinator Dean Pees.
On offense, the Falcons added some depth. Williams is set to reprise his usual role as a No. 2 running back, this time behind Patterson. Williams' presence as a veteran backup rusher should be advantageous for the development of rookie Tyler Allgeier. Atlanta also brought in some strong backup pieces for the offensive line. Ifedi will be a solid substitute for tackles Jake Matthews and Kaleb McGary, if needed. A swingman in Denver and a backup in Chicago, Wilkinson was on the verge of supplanting Jalen Mayfield at guard during camp. Mayfield, however, will begin the season on injured reserve.
Re-signings: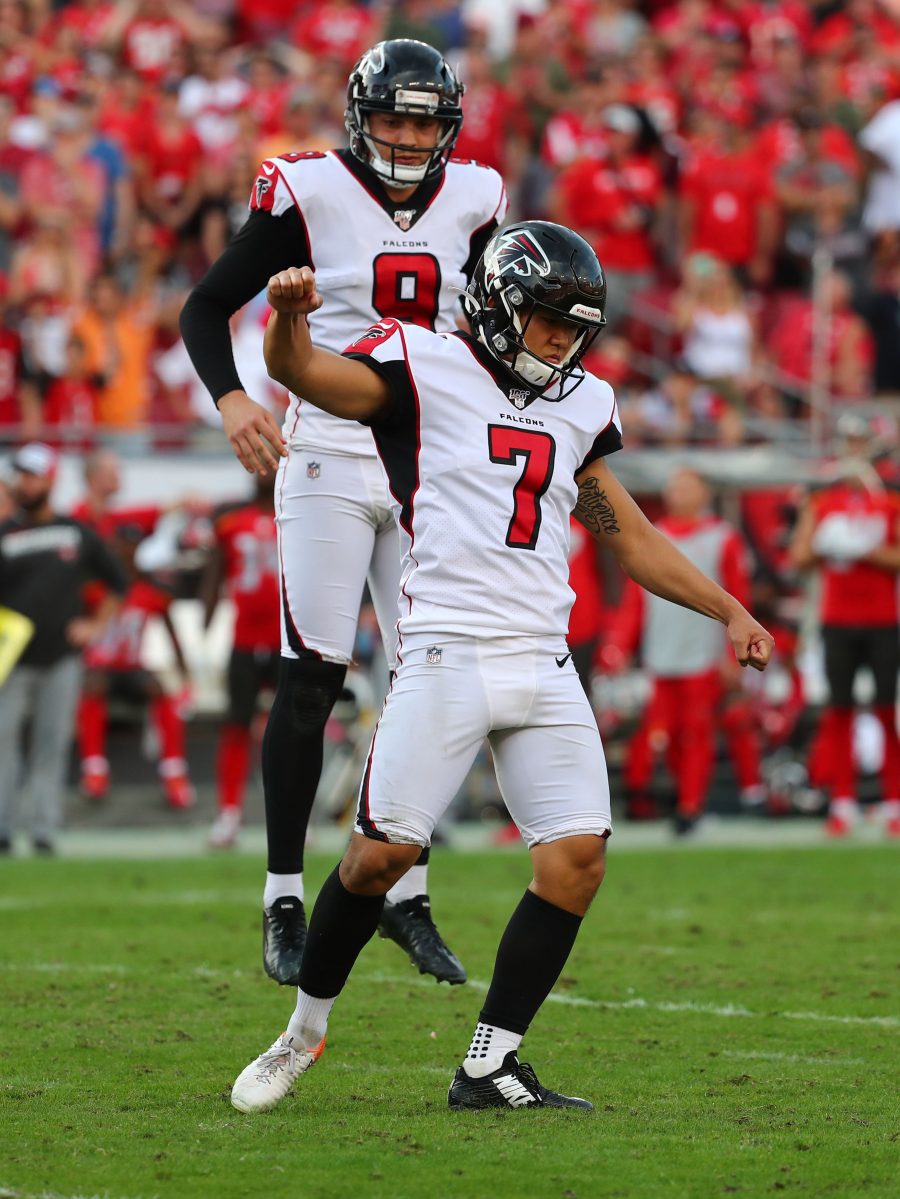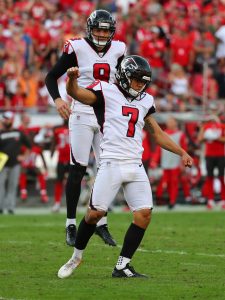 Atlanta has experience in long-term relationships with kickers. The team enjoyed 11 strong years out of place kicker Matt Bryant and nine years with punter Matt Bosher, moving on from both in 2019. That year brought Koo's Falcons introduction. Koo joined the team in Week 10 and, after converting 23 of his 26 field goal attempts, never relinquished the kicking job.
Over the next two seasons, Koo improved on his three misses from 2019 and charted a course to the top of the NFL's accuracy list. Koo converted 64 of 68 field goal attempts from 2020-21, earning Pro Bowl acclaim in 2020. His 2020s conversion rate of 94.12% tops the NFL. This accuracy led to a nice extension, which made Koo the league's third-highest-paid kicker. In a time when kickers are on the shortest of leashes, this long-term commitment shows a good amount of faith in the South Korean-American kicker.
The Falcons brought in Patterson last year on a one-year deal to supplement the receivers room and solidify the return game. Little did they know they were signing their starting running back. Over the first eight years of his career, Patterson enjoyed fairly limited success as a receiver with immense success in the return game. Patterson has been named a first- or second-team All-Pro kick returner in all but three seasons of his career and made four Pro Bowls. Tied with Josh Cribbs and Leon Washington for the most kick-return touchdowns in NFL history (eight), Patterson added another dimension to his game in Atlanta. The Falcons will see if he can replicate that effort.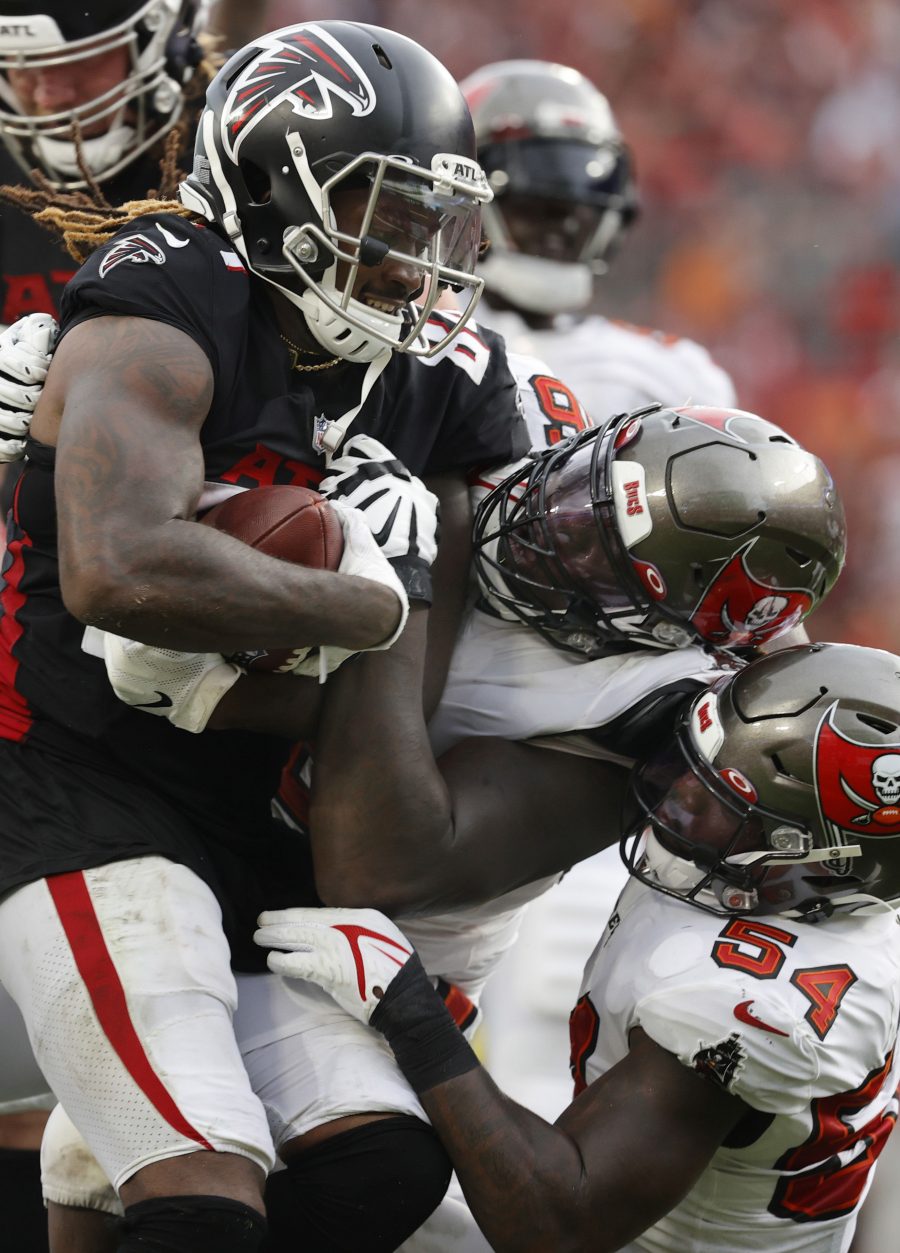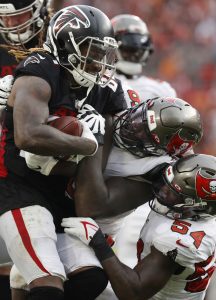 In one year with the Falcons, Patterson nearly doubled his career carries and nearly tripled his best single-season rushing output. Despite his increased role as a rusher (153 carries, 648 yards, six touchdowns), Patterson also put up career numbers as a receiver. He tied a career high in receptions (52) and set a career-best mark in receiving yards (548) and touchdown receptions (five). While Patterson's age made this a rather odd breakout, his career as a returner and gadget player limited the tread on his tires. The Falcons can also punt on this deal after one season, should their 31-year-old back fall off his 2021 pace.
Atlanta was able to bring back a few defensive contributors in Harris, Oliver, and Rush, all of whom have started games for the team in recent years. Harris started every 2021 game for Atlanta at strong safety, before a torn pectoral muscle shelved him for last season's final four games. He is set to start the year as a backup, with the Falcons lining up the younger Jaylinn Hawkins and Richie Grant at the safety spots.
After starting for much of his second and third seasons, Oliver saw his contract year cut short when he suffered a knee injury in Week 4. The Falcons are giving him another opportunity to earn a new contract, but his new platform year will not start on time. The team placed the former second-round pick on IR last week, sidelining him for at least four games. The Falcons signed Rush to their practice squad last year when he was cut from the Titans. He was eventually promoted to the active roster and started six games near the end of the season for Atlanta. After earning his first career starts with his seventh NFL team in three years, Rush is expected to start at defensive tackle for the Falcons to begin the year.
Notable losses:
The Falcons have commenced what may be viewed as a rebuild. Any rebuild is going to see a change of the guard, and a notable talent exodus took place in Atlanta this offseason. In addition to the Ryan trade, the team allowed McCarron and Rosen to follow the starter out of town. McCarron's time in a Falcons uniform was limited to the preseason; a torn ACL led to the ex-Bengals backup missing the 2021 campaign. Atlanta has since refilled the room with Mariota and third-round rookie Desmond Ridder, with Feleipe Franks being the lone holdover.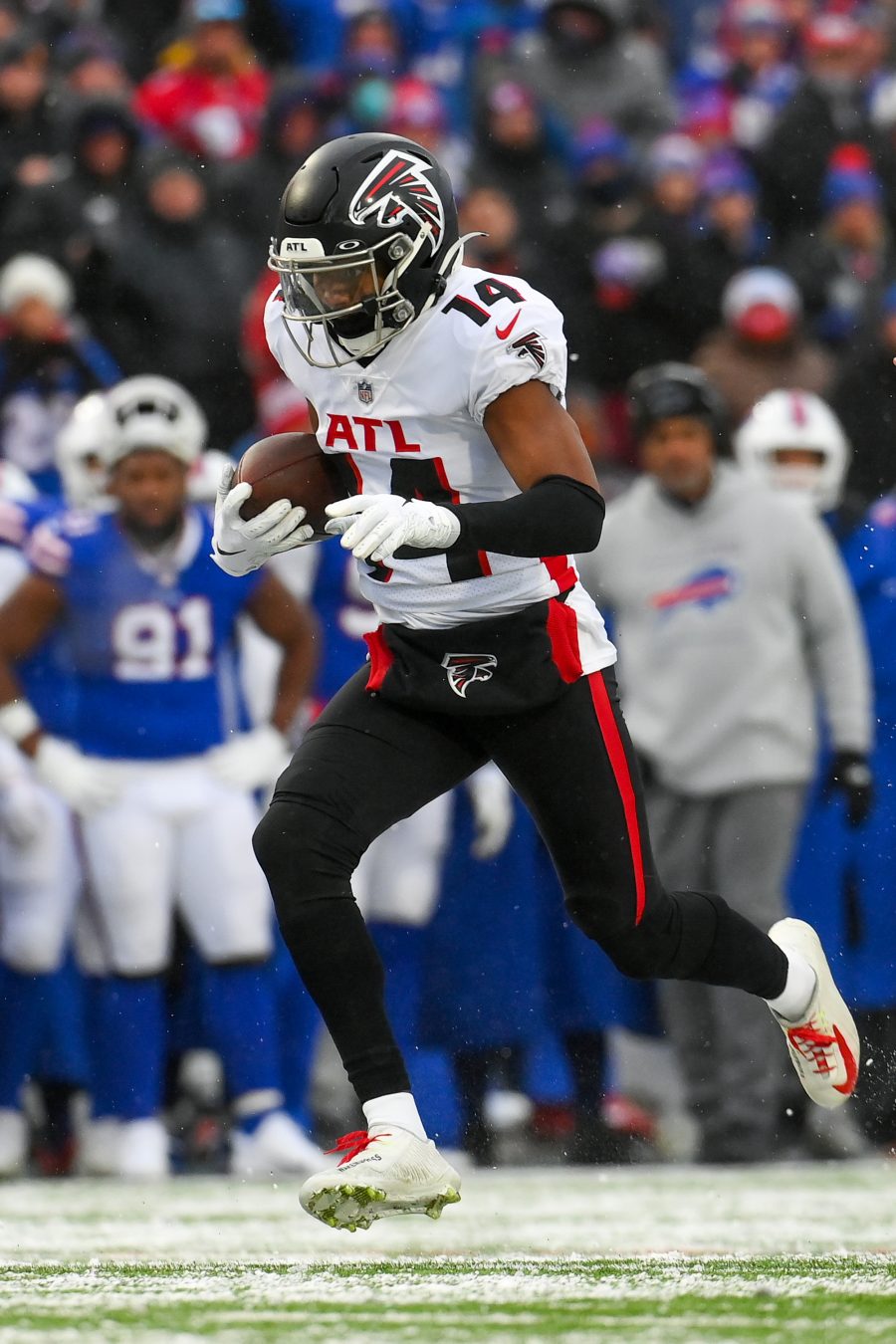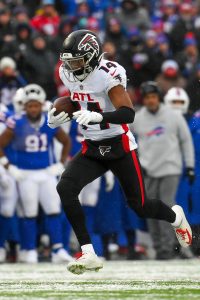 Both of Koo's specialty mates are gone as well. The departures of Morstead and Harris led to the additions of Pinion and Brinkley. Morstead spent 12 seasons in New Orleans and arrived just partway through last season, but Harris had spent his entire 10-year career in Atlanta, earning his first Pro Bowl nod last year. The Chargers added have since added Harris as their long snapper.
Some of the defensive additions above look much more necessary with the departure of starters like Davison, Fowler, Harmon, Means, and Moreau. Rush should step up now to replace Davison in starting alongside Grady Jarrett, Carter should be able to make up for the loss of Fowler and Means in the pass rush, and Hayward will lessen the loss of Moreau immediately.
The offensive weapons that departed should, for the most part, be replaceable; they were mostly in backup roles with the team. Hurst will be the hardest to replace, but his talents became far less necessary with the quick emergence of Pitts. The Falcons will hope that Williams and Allgeier will be able to replace the production of the team's second-leading rusher from last year, Davis, who departed for Baltimore in free agency.
Gage's departure may hit harder; he had risen to a key place in Atlanta's aerial pecking order. As Ridley's surprising midseason departure left Ryan without both his standout starters, following the Julio Jones trade, Gage became his No. 1 wideout. After a 770-yard season, Gage received a three-year, $30MM offer to join the Buccaneers, keying a full-on Falcons reboot at the receiver position.
Draft: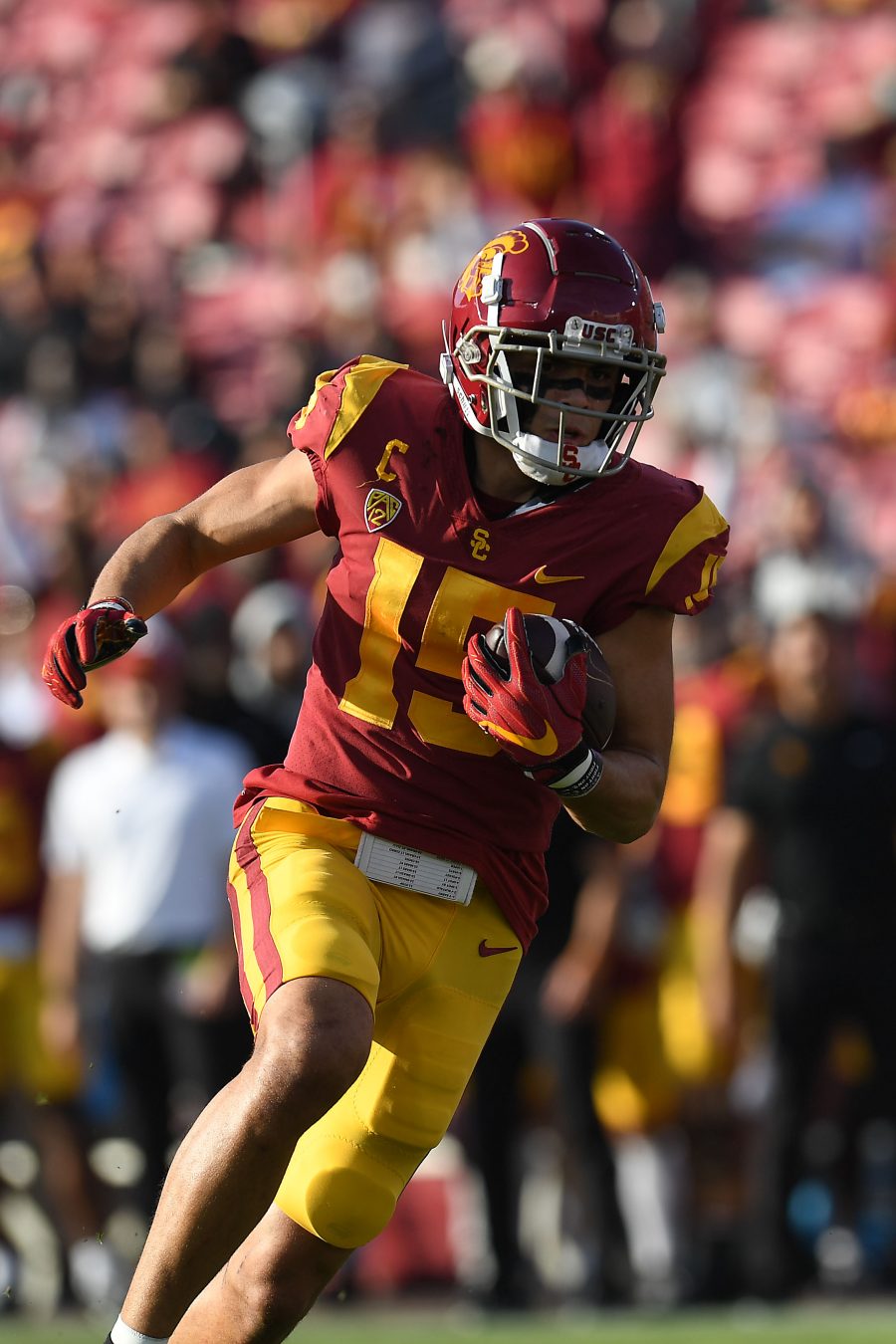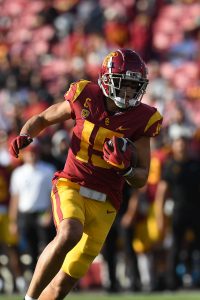 The Falcons approached the 2022 draft with a rebuild in mind but still were able to utilize their picks to fill some recent holes.
Many considered London the best wide receiver in the draft. Using a top-10 pick on a receiver for the first time since 2011's Jones trade-up, the Falcons concurred. It says a lot about London's abilities that he was the first receiver off the board at No. 8 overall; an ankle injury forced the 6-foot-5 weapon to miss the last few games of his final season at USC. Before his injury, London led the nation in receiving yards, contested catches, and missed tackles. He should be perfectly set to make up for the production lost via Gage's departure and Ridley's suspension. London should pair well with Pitts for years in the future.
Trades helped Atlanta to double down on pass rushers on Day 2. The team traded its original second-round pick, along with a fourth-rounder, to move up five spots and select Ebiketie. Fontenot utilized the extra third-round pick acquired in the Ryan trade to select Malone. After transferring from Temple, Ebiketie led the Nittany Lions with 9.5 sacks, more than tripling the production of the team's next-closest defender. Malone's best season came in 2019, when he racked up 11.0 sacks as a junior, but the five-year Hilltopper was able to produce 32.5 sacks and 59 tackles for loss during a career that included an extra year of eligibility due to COVID-19.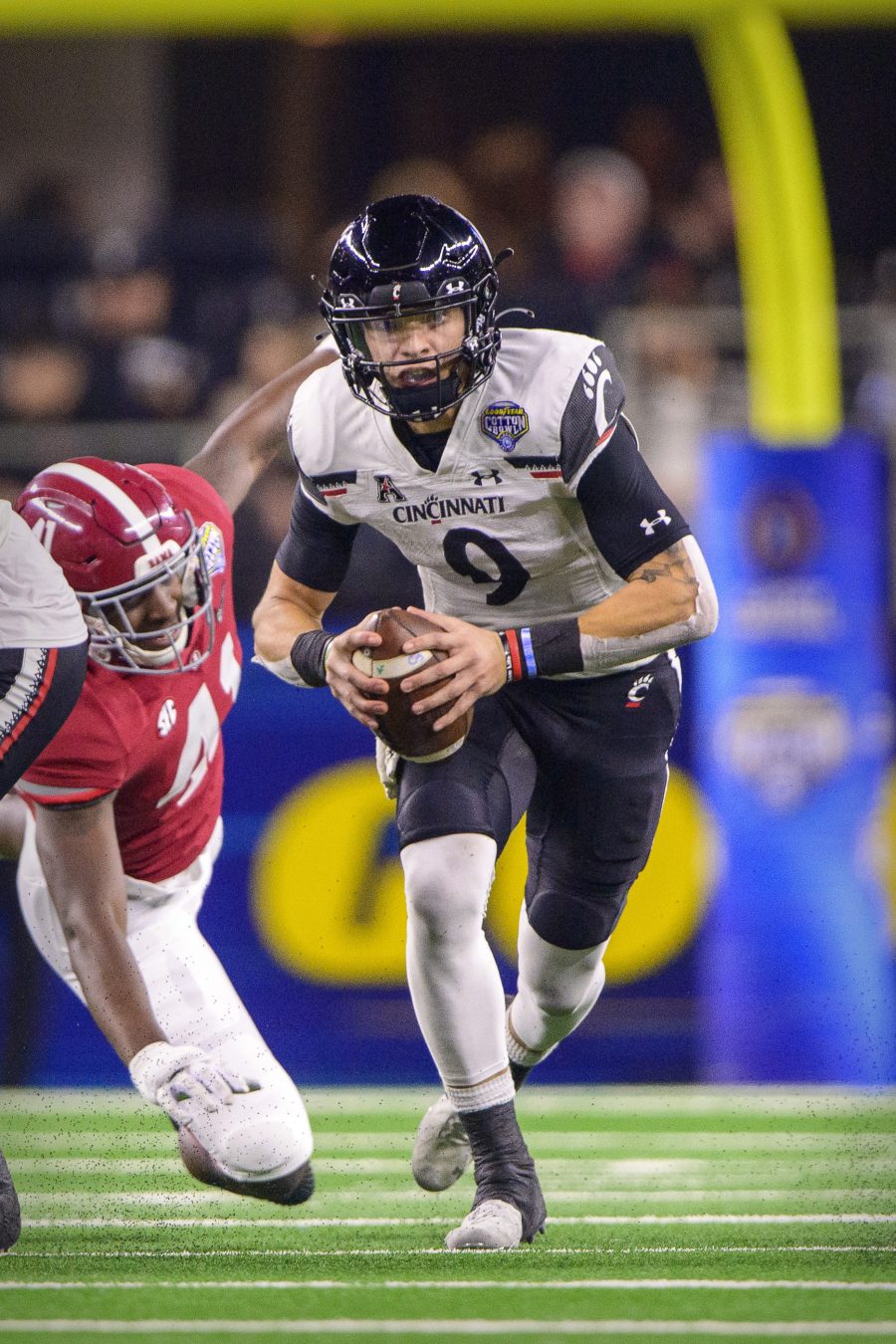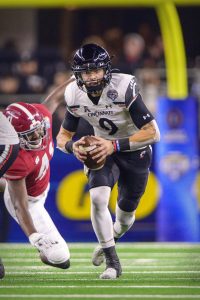 Aside from that early draft commotion, the weekend went fairly according to plan. The Falcons used the additional second-round pick acquired in last year's Jones trade to add some young linebacker talent in Andersen. They also selected the second quarterback of the draft in the third round, adding Cincinnati's Ridder. Mariota was named Atlanta's starter, but Ridder could, and should, be viewed as the team's future at quarterback. Given the Falcons' status as a rebuilding squad, it would not surprise to see Ridder make several 2022 starts.
In the later rounds, the Falcons took a few stabs on offense. In the fifth round, they nabbed 2021's Division I-FBS rushing touchdowns leader (Allgeier). As a fourth-year sophomore, Allgeier finished third in the nation with 1,606 rushing yards to go along with 23 touchdowns. With Patterson a rare 10th-year running back and Williams having not enjoyed a regular role since 2019, a path to Allgeier earning a notable playing time as a rookie may not be particularly daunting.
Three of the 13 Falcons undrafted free agents ended up surviving the final roster cuts last week. Wide receiver Jared Bernhardt made headlines by making the 53-man roster despite only playing the sport for one year. Bernhardt was a lacrosse player at Maryland for five seasons, earning the Tewaaraton Award for the nation's best collegiate lacrosse player. He left the Terrapins as a graduate transfer to start at quarterback for Ferris State and led the Bulldogs to a 14-0 season that included a Division II championship. The Falcons also kept rookie UDFAs in defensive tackle Timmy Horne (NC State) and linebacker Nate Landman (Colorado).
Extensions and restructures:
Atlanta brought back two of its big men on three-year extensions. Despite the Falcons jettisoning many pieces from their Super Bowl LI core in recent years, the Fontenot regime re-signed two of those cogs to third contracts.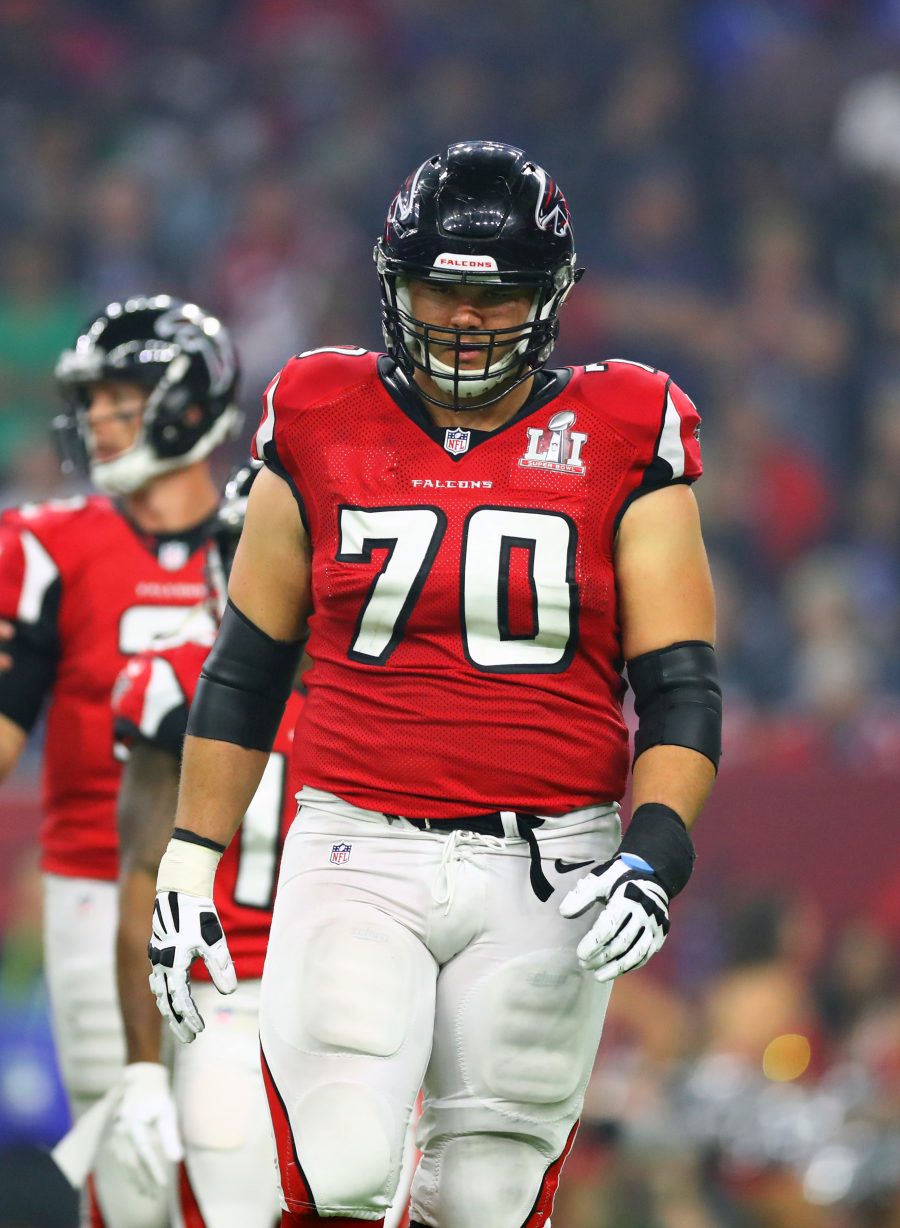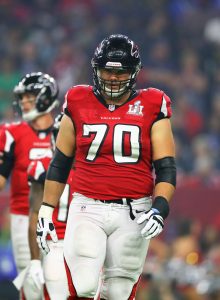 Jarrett, 29, has been a Falcon since arriving as a 2015 fifth-round pick and, after completing his rookie season, has been a mainstay in the middle of the Atlanta defense. He improved year after year until, in 2019, he made his first Pro Bowl with a 7.5-sack season. Jarrett's production has dipped in recent years, but he is still an important piece of Atlanta's front seven and should continue to hassle opposing quarterbacks going into his eighth season.
Matthews is another career-long Falcon, playing in Atlanta one year longer than Jarrett. Matthews, 30, has been one of the NFL's most dependable tackles. Besides the second game of his rookie season, Matthews has started in every possible game of his career without fail. The blindside blocker even earned a Pro Bowl in 2018, triggering his first contract extension — a five-year, $72.5MM pact. The left tackle market has climbed in recent years, producing a few $20MM-AAV players. Matthews did not see his second Falcons extension land quite on that level, but he did receive a substantial raise. The former first-rounder's $18.5MM average salary ranks fifth among left tackles.
Other: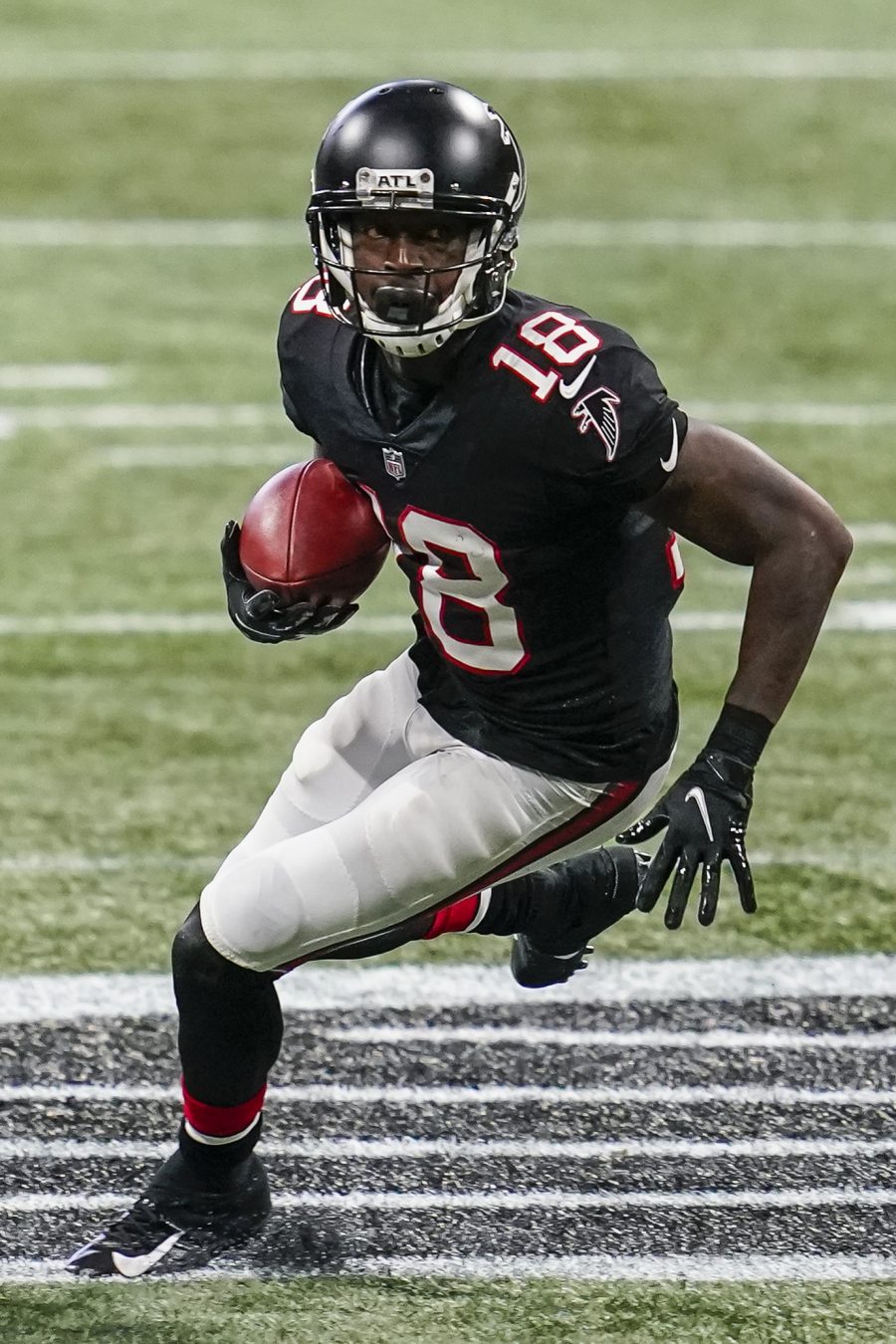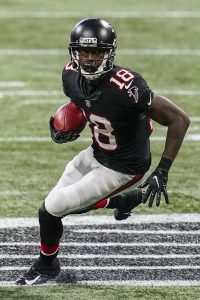 One of the toughest absences the Falcons will have to deal with is that of their top wide receiver. Ridley made headlines in March after it was announced that he had wagered $1,500 betting on NFL games. The betting reportedly occurred "during a five-day period in November 2021," a span in which it has been determined that Ridley was away from the team after being placed on the non-football injury list.
The 2018 first-round pick was placed on the NFI list due to personal matters and mental health, and rumors were starting to emerge linking him to trade possibilities. It was reported that the wagers consisted of parlay bets with some including the Falcons to win. As a result of the activity, the NFL suspended Ridley for at least the 2022 season.
Ridley's 1,374 receiving yards and nine touchdowns in 2020, as Jones battled hamstring trouble, looked to move him closer to a Falcons extension. But the 2021 NFI absence and offseason suspension cloud his future with the franchise. Rather than hit free agency after five years, Ridley's rookie contract will toll to 2023. Considering the Falcons were close to trading him to the Eagles — before it was known he would be banned for 2022 — it does not appear Ridley's $11.12MM fifth-year option salary is firmly in Atlanta's plans for 2023. In his absence, Mariota will have to rely on Pitts, Patterson, London, Edwards, and Olamide Zaccheaus to be on the other end of his passes.
After having the 14th and 31st overall picks of the 2019 NFL Draft, the Falcons had two decisions to make in terms of fifth-year options this past offseason. Atlanta had used the picks on Lindstrom and McGary, respectively, relying on both players as starters on the offensive line ever since. Back in May, the Falcons divided the pair, timeline-wise, by keeping Lindstrom through 2023 but turning McGary's 2022 season into a contract year. Neither decision was necessarily a surprise. Lindstrom has improved with each year of play in the league, while McGary has struggled to find the same upwards trajectory.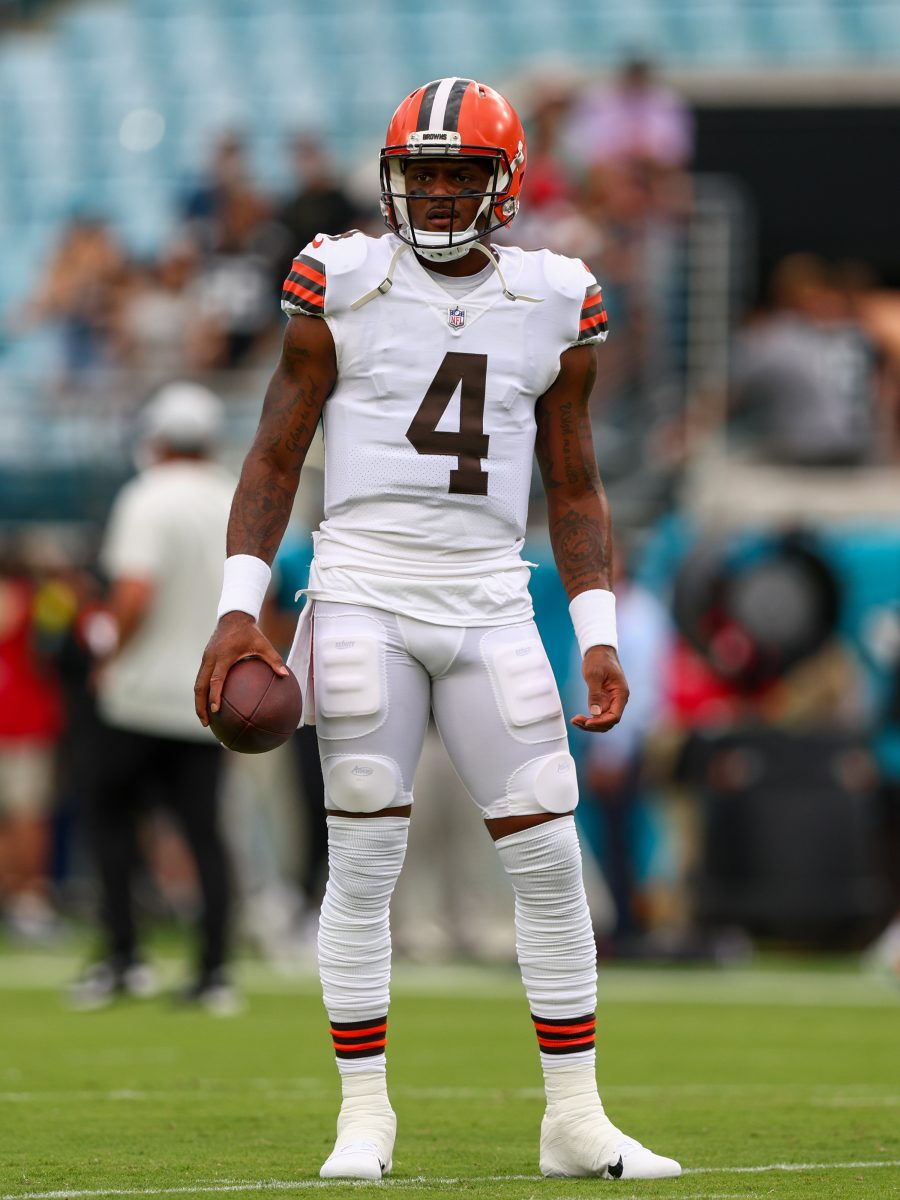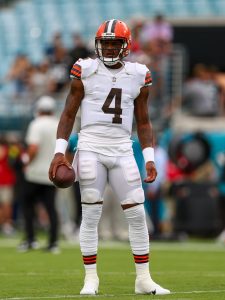 The Browns have taken heat for their Watson acquisition, largely due to the guarantee record ($230MM) the team set to convince him to change his mind on returning home. The embattled Texans quarterback was believed to be on the cusp of waiving his no-trade clause for the Falcons, who had shopped Ryan before knowing Watson's decision. But most in the Falcons organization assumed Watson was Atlanta-bound.
The Pro Bowl quarterback had also begun contacting free agents — Leonard Fournette and Jarvis Landry among them — to see about teaming with him in Georgia. Jadeveon Clowney also said he likely would have followed Watson to Atlanta, rather than re-signing with Cleveland. The Browns' monster guarantee proposal did not only change the game for the AFC North franchise; it altered the Falcons' plan.
While Ryan still would have been out of the picture, Watson would have changed the Falcons' rebuild plan. The team, which also joined the Saints and Panthers in being a Watson finalist, was prepared to part with the historic trade haul (three first-round picks and change) to land the quarterback. The Falcons were not comfortable with the guarantee figure the Browns offered and stood down. This keeps the Falcons' future draft arsenals intact and allowed them to largely evade the Watson-generated criticism avalanche that has come the Browns' way. It also leaves the Falcons without a surefire long-term quarterback answer, though the team will soon begin seeing if Ridder can be that player. Still, Atlanta's Watson interest led to the point it became a significant NFL what-if sequence.
Top 10 cap charges for 2022:
Selling the face of the franchise sets the Falcons up for a rebuild, but the additions made through the draft and free agency seem to indicate Fontenot and Smith are aiming for quite a quick rebuild. The offense is littered with young talent in Ridder, Allgeier, London, and Pitts. All the holes on defense created by departures were filled with capable, productive veterans.
If the youthful skill-position nucleus can develop quickly (as we've seen often in the NFL, lately) behind an experienced offensive line, a veteran defense, and a strong core on special teams, Atlanta's rebuild could be finished in a year or two. For now, though, fans will have some new faces to get used to and, in a year that isn't likely to bring much success, can try to pinpoint the next few moves necessary to urge this team toward long-term success.
Follow @PFRumors