The Cowboys followed their third NFC East title in six seasons with an offseason in which mainstays departed. Amari Cooper, La'el Collins and Randy Gregory's exits then preceded Tyron Smith suffering a second severe injury in three years. Although Dallas' 2021 defensive resurgence should provide a reasonable safety net to protect against the changes that have unfolded on offense, this rather popular team is facing some questions as it attempts to become the first back-to-back NFC East champion since the early-aughts Eagles.
Trades:
Dealt WR Amari Cooper and 2022 sixth-round pick to Browns for 2022 fifth- and sixth-rounders
This trade did not age well, but the Cowboys cannot be completely faulted for failing to predict one of the biggest positional-market booms in many years was imminent. Cooper carried a receiver-high $21MM cap hold in 2021, and the Cowboys constructed his 2020 contract to allow for post-Year 2 flexibility. Dallas took the de facto opt-out. That both generated a low-level return and, thanks to injuries the team was already battling and later encountered, Cooper going to Cleveland in a pick-swap deal began this Dallas offseason on a low note.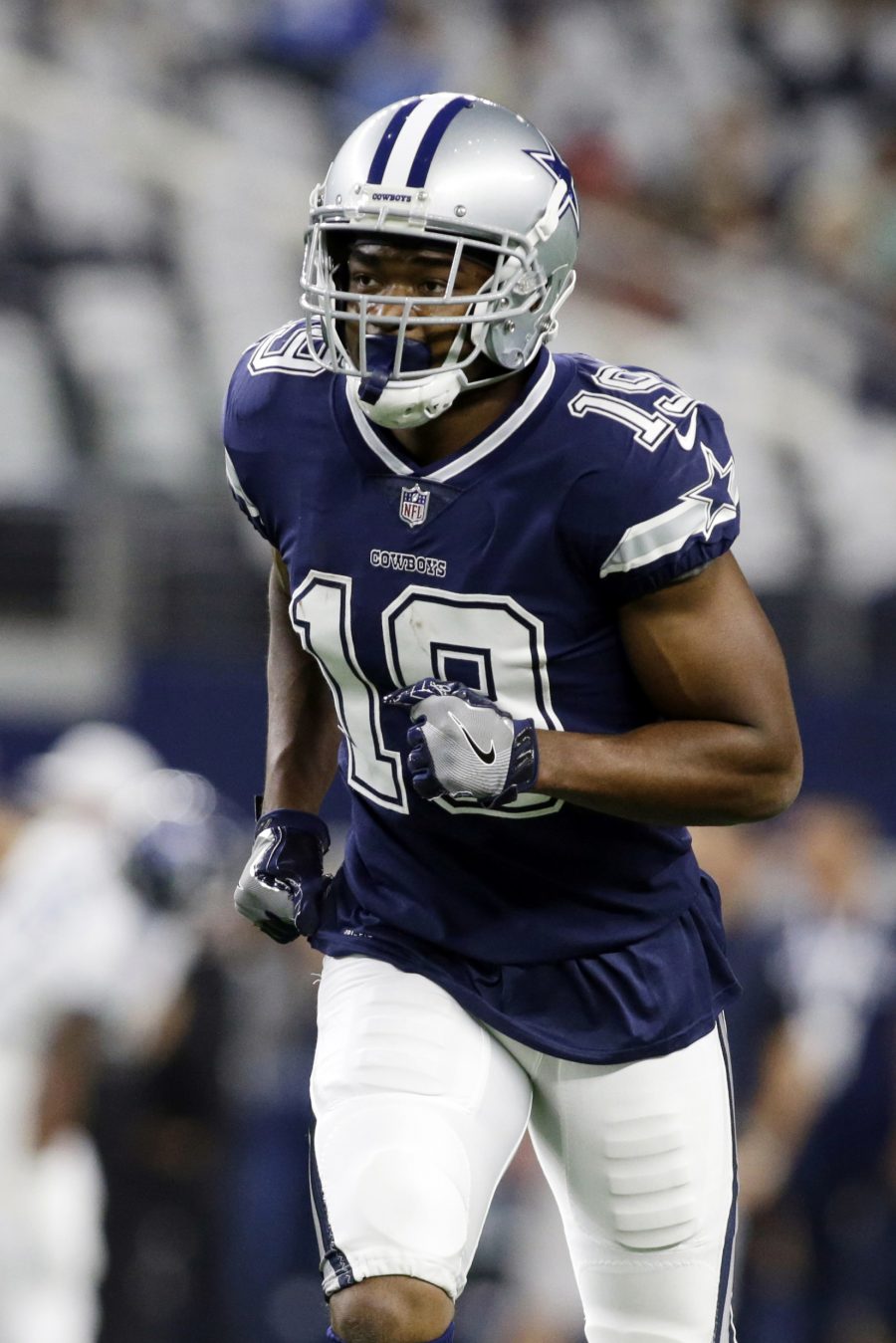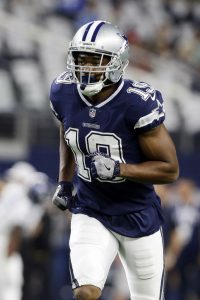 The Cowboys have a few lucrative extensions on their books — most notably the deals doled out to Dak Prescott and Ezekiel Elliott — and have needed to get out on certain players mid-prime. Byron Jones left in 2020; the team turned out to be wise not to beat out the Dolphins for him. Cooper is not positioned for immediate success, with Deshaun Watson's suspension leaving the Browns with their Jacoby Brissett backup plan for 11 games. But, as Michael Gallup's ACL rehab and James Washington's foot fracture leave the Cowboys without much experience at the position, Cooper's $20MM salary would not appear too troublesome now.
Cooper's per-year salary has dropped from a top-five receiver figure — at the time of the trade — into a tie for 12th. With three nonguaranteed years left on the deal, the Cowboys had the Pro Bowl target locked into that price for the rest of his prime. Cooper's route-running chops and big-play ability resurrected a fast-fading 2018 Cowboys season — which produced the team's only Dak-era playoff win — and the former top-five draftee undoubtedly helped CeeDee Lamb's progress.
Before a modest trade sweepstakes ensued days ahead of the Davante Adams trade setting the receiver market ablaze, the Cowboys considered cutting the eighth-year veteran. But the team opening with the Buccaneers and Bengals may highlight the void the Cooper trade and Gallup injury created. And the light trade return — a shell of the hauls the Packers, Chiefs, Titans and Ravens received in their deals for admittedly better or younger performers — does not help matters. The inconsistency Cooper displayed had him well off the first tier at his position, which surely factored into the Cowboys' decision to move on. But the five-time 1,000-yard wideout aided Prescott's development as well. Even coming off a down 2021, Cooper will likely be missed this season.
Free agency additions:
Excepting the safety positions, Dallas should trot out 20 homegrown starters against the Bucs. UFAs filled in some gaps this year, however. The two most pivotal additions are currently on the team's practice squad.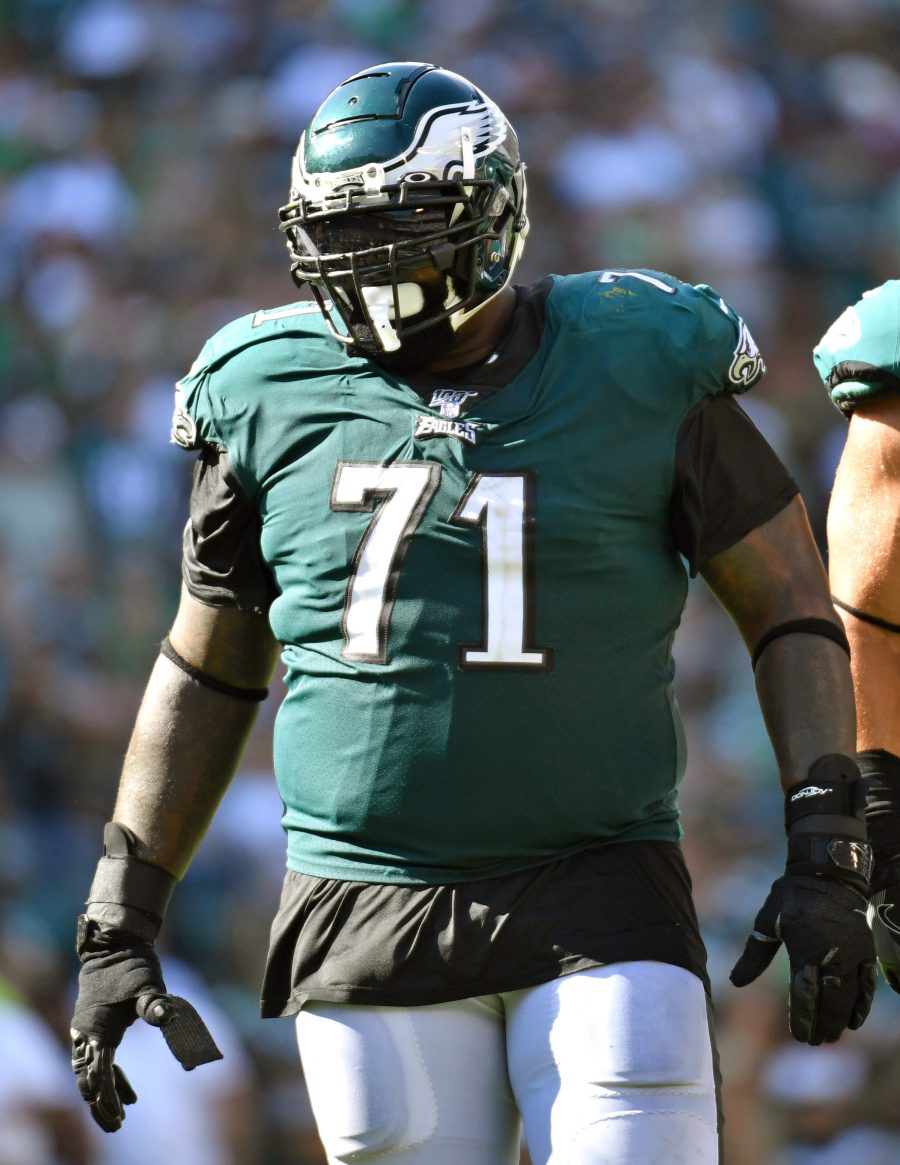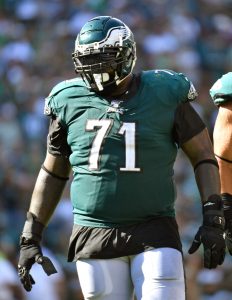 Peters' P-squad status notwithstanding, this marks by far Dallas' most important free agency add. Although the team is giving the likely Hall of Famer a ramp-up period, it will mark a bit of a strange turn if/when first-rounder Tyler Smith slides to left tackle for a one- or two-game period and then moves back to a position at which he has far less experience. Dallas drafted its younger Smith blocker as its left tackle of the future, and while the Tulsa product starting at two positions in his first NFL month will be odd, Peters' presence should make that early instability worthwhile.
The Tyron Smith avulsion fracture dealt the Cowboys a severe blow, but it is not like the team should have expected an extended stretch of good health from the future Hall of Famer. Tyron Smith missed 14 games two seasons ago and has missed 32 in total since 2016. The other current Cowboy tackle ticketed for Canton remains a top-shelf blindsider when healthy, as his five Pro Bowls during that injury-affected stretch show, but the Cowboys have needed insurance here for years. Peters, 40, will provide it for now. But the longtime Eagle has also missed 20 regular-season games since 2017. Also when factoring in Tyler Smith's status, the left side of Dallas' offensive line could be touch and go this season.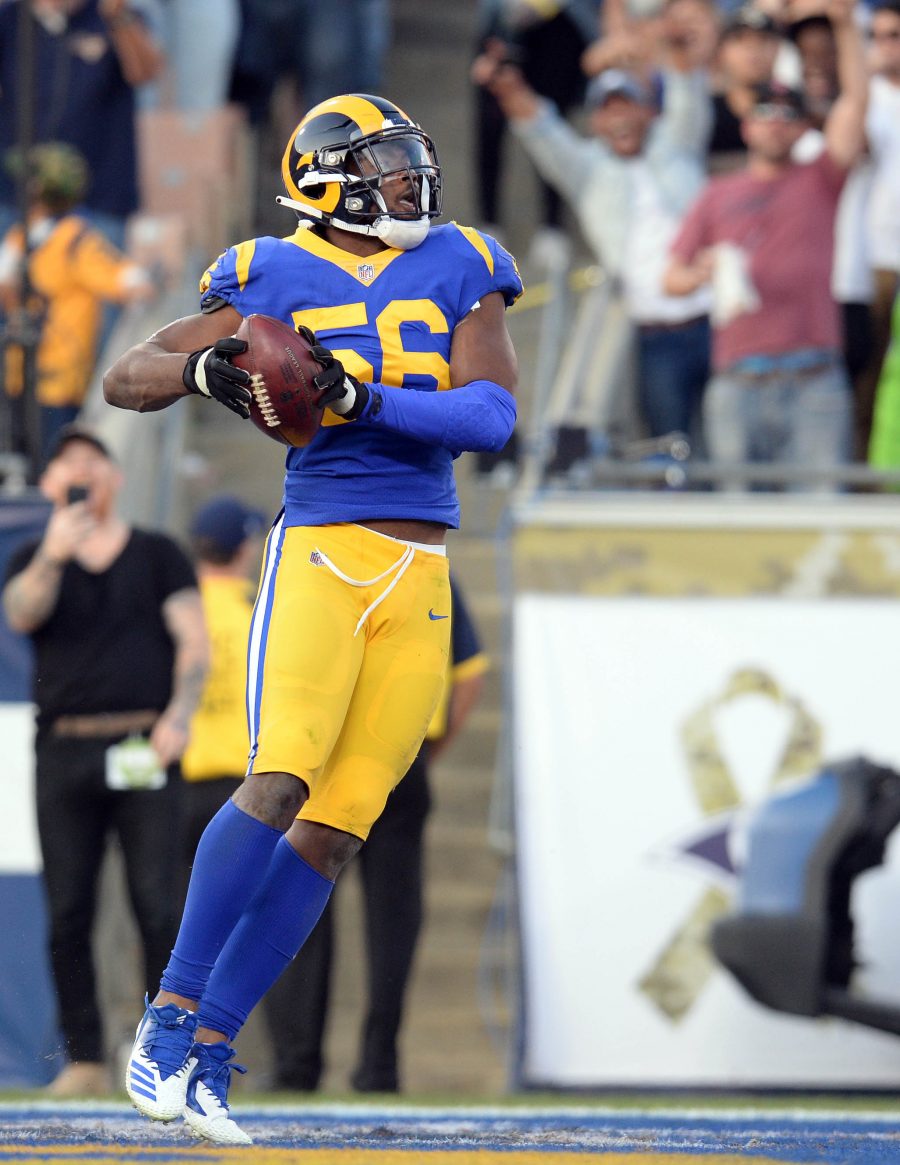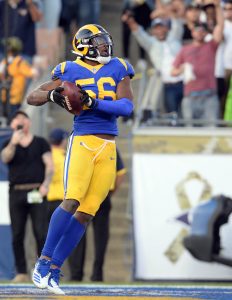 Tyron's injury will give Peters a chance to become the fourth tackle to play an age-40 season, following Hall of Famer Jackie Slater, 20-year veteran Ray Brown (1985-2004) and Andrew Whitworth. Peters (nine Pro Bowls, two first-team All-Pro nods) performing what could be his final NFL assignment well — for perhaps the NFL's highest-profile team — will be an obvious boon for the 19th-year veteran's chances at a first-ballot induction.
Peters bounced back from his eight-game 2020 with an anonymous 15-game run in Chicago, as the Ryan Pace–Matt Nagy regime's wheels were coming off. Pro Football Focus graded Peters as a top-25 tackle last season. The Cowboys will pine for one more season on that level, as it would keep their hopes of bringing Tyler Smith along slowly. Connor McGovern, who was holding his own against the younger Smith in this summer's left guard competition, represents a nice swingman once Peters takes over on the left side.
The Randy Gregory snafu and Von Miller derby ending in Buffalo led the Cowboys to Fowler, whose value had cratered after an uninspiring two-year Atlanta stay. Despite this being Year 8 for the former top-five pick, Fowler only turned 28 last month. He delivered intermittent production with the Jaguars and Rams, peaking with an 11.5-sack year alongside Aaron Donald — an arrangement that has catalyzed other pass rushers, including Miller — in 2019. The Falcons gave Fowler a three-year, $48MM deal in 2020. The edge rusher's two-year output: 7.5 sacks, 16 QB hits. The Cowboys planning a rotational role for the former Dan Quinn-era Falcons pickup is more sensible than starting him, and he is still young enough to bounce back. This could be a make-or-break season for those prospects, however.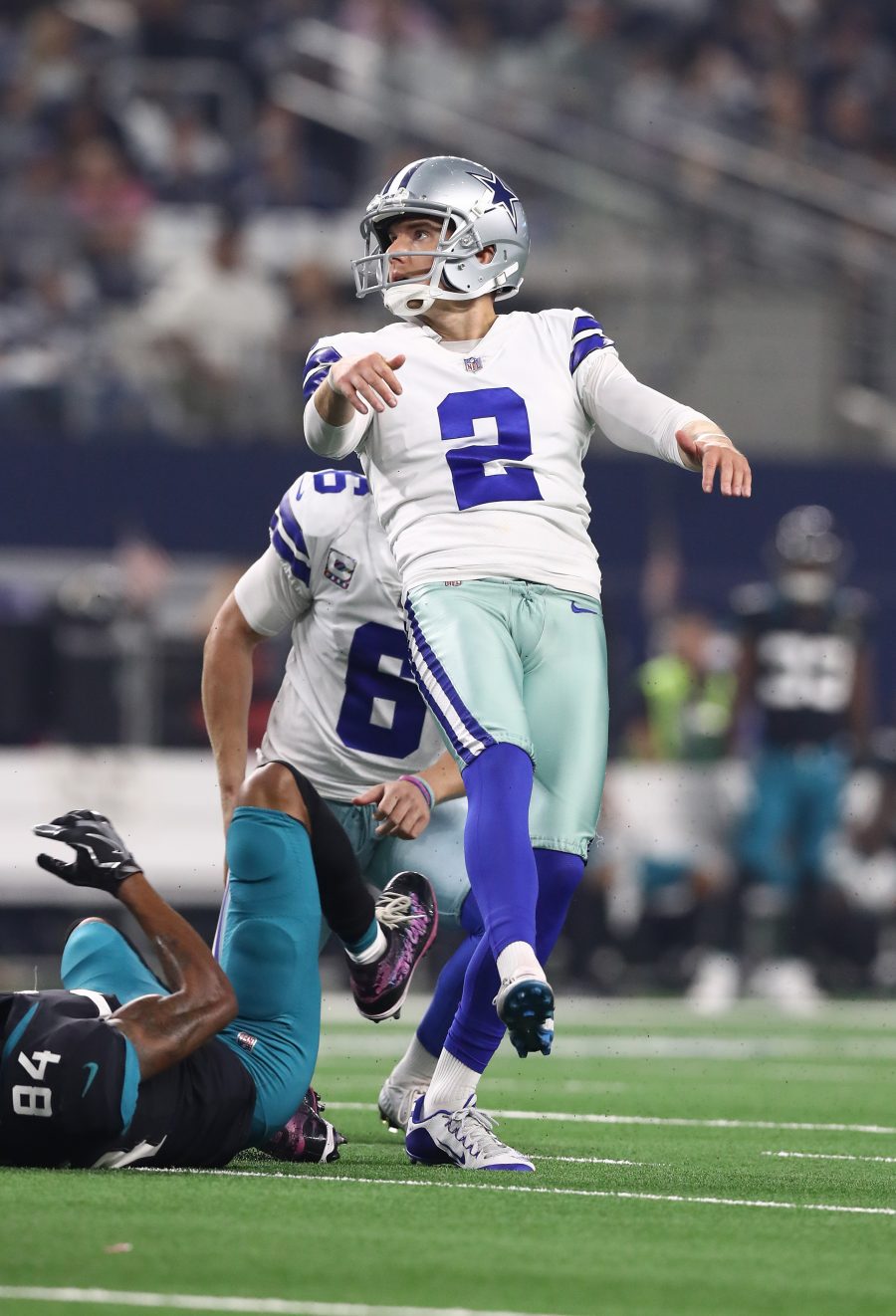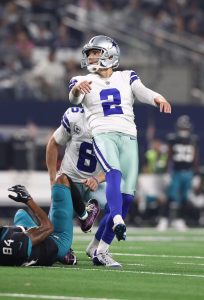 While the loose connections to Bobby Wagner generated interest, the Cowboys were not a serious contender for the future first-ballot Hall of Famer. Barr and Micah Parsons on the same defense nevertheless intrigues, though obviously not as much as it would have if Barr's 2010s version were here. A college edge rusher, Barr transitioned to a 4-3 outside linebacker role under current Dallas assistant George Edwards in Minnesota. Parsons' time as a rusher could open the door for more Barr looks on the second level.
On a team that rosters injury-prone Leighton Vander Esch and has rookie Damone Clark potentially out for the season due to a pre-existing injury, Barr, 30, may move into position to be a regular — even as not much free agency buzz surrounding him until July. Despite not being on the level he was during his prime, the four-time Pro Bowler still graded as a top-30 PFF linebacker in 2021.
Camp struggles exposed the Cowboys' low-key Greg Zuerlein replacement plan, and Maher — following the exists of Lirim Hajrullahu and rookie UDFA Jonathan Garibay — is back. The multi-stint CFLer remains tied to that eye-popping 60-yard field goal record, and until Justin Tucker kicks a third from that range, Maher is the only player to make three 60-plus-yarders. Of course, Dallas cut Maher late during a 2019 season in which he made a franchise-record 63-yarder but connected on fewer than 67% of his tries. After a 16-for-18 Saints showing as part of their 2021 kicker carousel, the 32-year-old specialist has a second shot in Dallas.
Re-signings:
Gallup, 26, is two years younger than Cooper. Choosing the sidekick over the more accomplished lead actor — at a near-$9MM-per-year discount — makes sense for the Cowboys. They just better be right about Gallup's trajectory. With Cooper gone, Gallup has a clear runway to be Lamb's wingman. The TCU product combined for 1,950 yards from 2019-20, giving the Cowboys a good indication of his capabilities. Injuries threw Gallup off track last year but also kept him within Dallas' price range.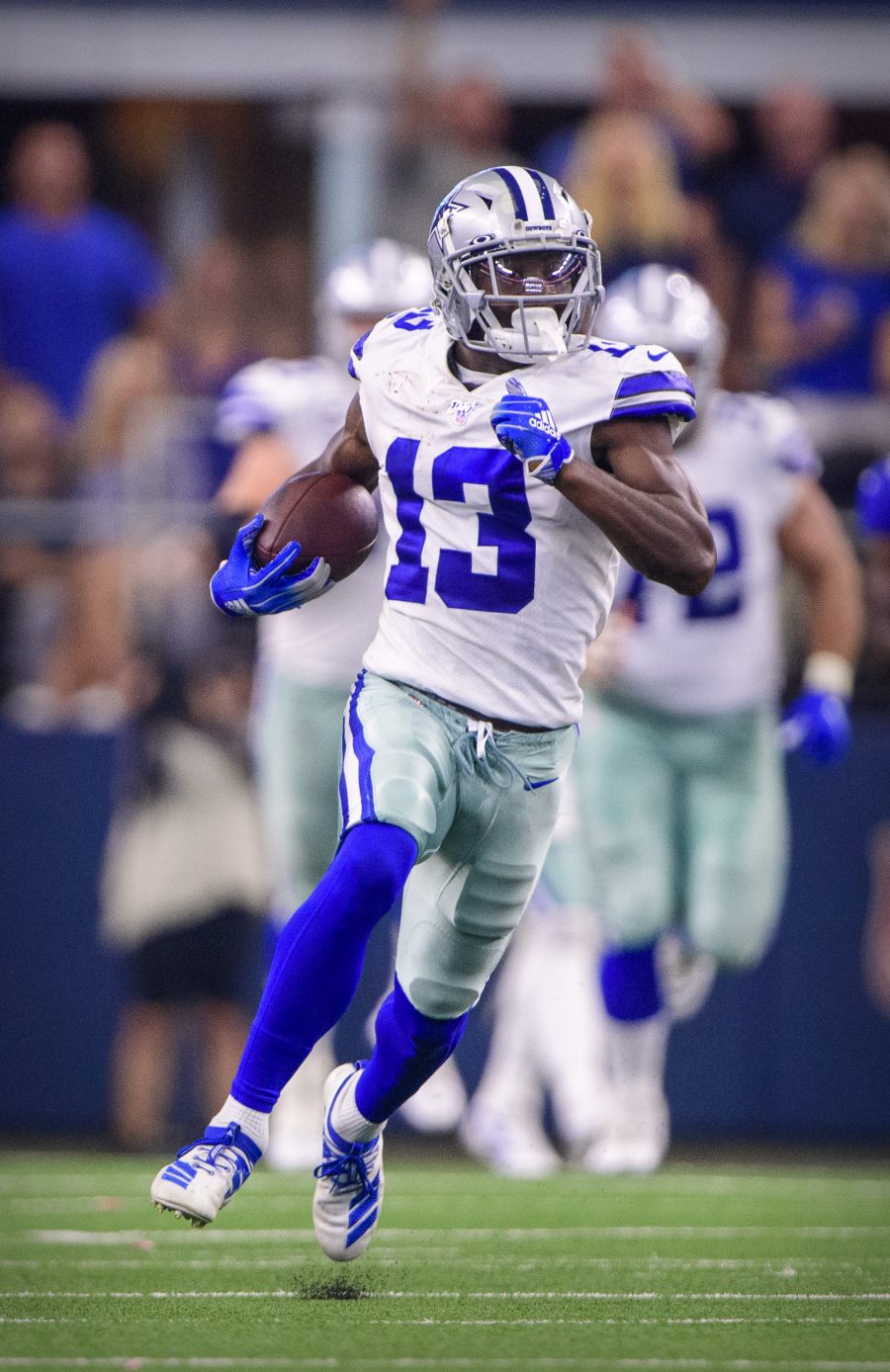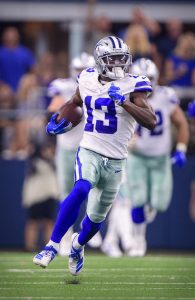 Contract-wise, this could be a steal. It satisfies the Cowboys' desire for longer-term deals and, if Gallup returns to his pre-ACL-tear form, will age well enough this could be a pact that is one day talked about like Darren Waller's wildly team-friendly Raiders contract currently is. The former third-round pick could have priced himself out of the Cowboys' range by staying healthy during his contract year, but his foot and knee maladies prevented that. Gallup tying himself to Dallas through 2026, rather than go with a shorter-term accord and attempt to cash in again as the salary cap rises, could limit his career earnings. Even as Gallup — after 2022's receiver-market earthquake — sits as the league's 29th-highest-paid receiver, collecting $23MM after a two-injury season should cushion the blow of potentially outplaying this contract.
Although the Cowboys did not plan it this way, their defensive end strategy resembled the Gallup-over-Cooper receiver call. Gregory's last-minute Denver defection left an edge void the team opted to fill collectively. Armstrong flashed as a pass rusher in his contract year (five sacks and 12 QB hits, both of which topped his previous three years combined). He will join Fowler and second-rounder Sam Williams in complementing DeMarcus Lawrence.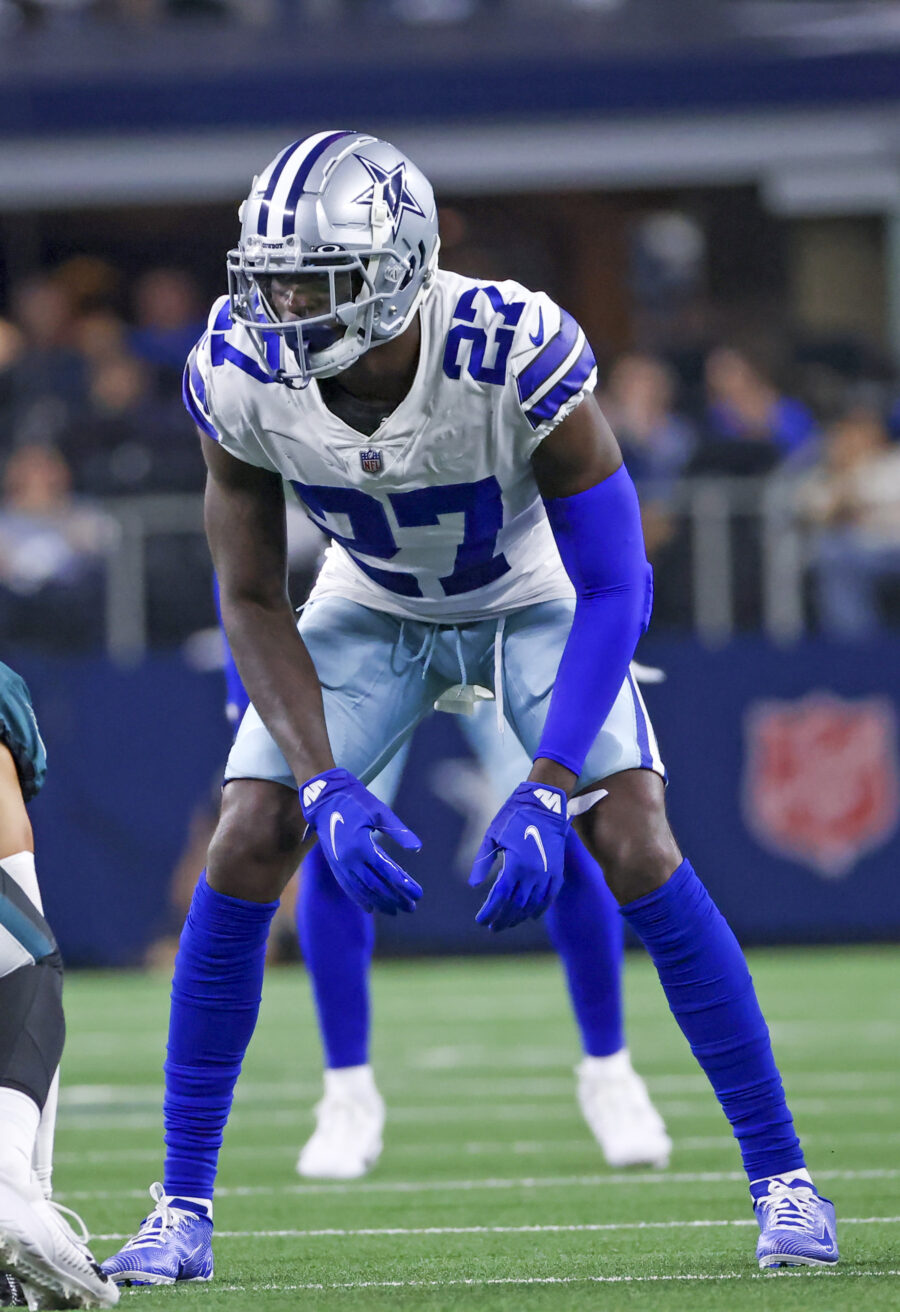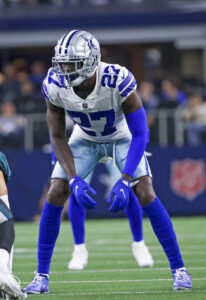 Waived by the Lions and ending up on the Ravens' practice squad in 2020, Kearse took a low-cost Cowboys contract (one year, $2.75MM) and bettered his value. PFF slotted the former seventh-round Vikings pick as a top-15 safety, giving the Cowboys something to work with on a back line that had cycled through some middling-at-best personnel in recent years. Kearse made 101 tackles (nine for loss) and added two INTs and 10 passes defensed in 2021. The Jevon Kearse nephew was a key part of the Cowboys going from allowing a franchise-record 473 points in 2020 to ranking second in 2021 defensive DVOA.
With Keanu Neal and Damontae Kazee on last year's team, Hooker was less impactful compared to Kearse. But the former first-round pick — a top-30 PFF safety, albeit on 474 snaps — will be asked to do more this season. The ex-Ohio State star, who signed with the Cowboys just before their 2021 training camp, is still just 26. September will mark the two-year anniversary of the Achilles tear that ended Hooker's Indianapolis run. A future in which the former first-round pick raises his market considerably this season exists, should Quinn harness a healthier Hooker's talent.
Vander Esch began his career on a course similar to 2018 classmates Shaquille Leonard and Derwin James, joining each as a rookie-year Pro Bowler. Instead of joining that duo with a market-topping extension, Vander Esch saw injuries crush his value. This $2MM deal, with $1MM in incentives, represents a massive disappointment from where Vander Esch was earlier in his career. LVE's cervical spinal stenosis condition preceded a 2019 neck injury that required surgery, and the young linebacker broke his collarbone in 2020. These issues complicated the former 140-tackle standout's path. Vander Esch played 17 games in 2021 but logged a career-low 58% defensive snap rate. His career path is in flux.
Notable losses:
Maurice Canady, CB
Jonathan Garibay, K (waived)
Randy Gregory, DE
Lirim Hajrullahu, K (waived)
Blake Jarwin, TE (released)
Keanu Neal, LB/S
Ben DiNucci, QB (waived)
Ty Nsekhe, T
Malik Turner, WR
Brent Urban, DL
Greg Zuerlein, K (released)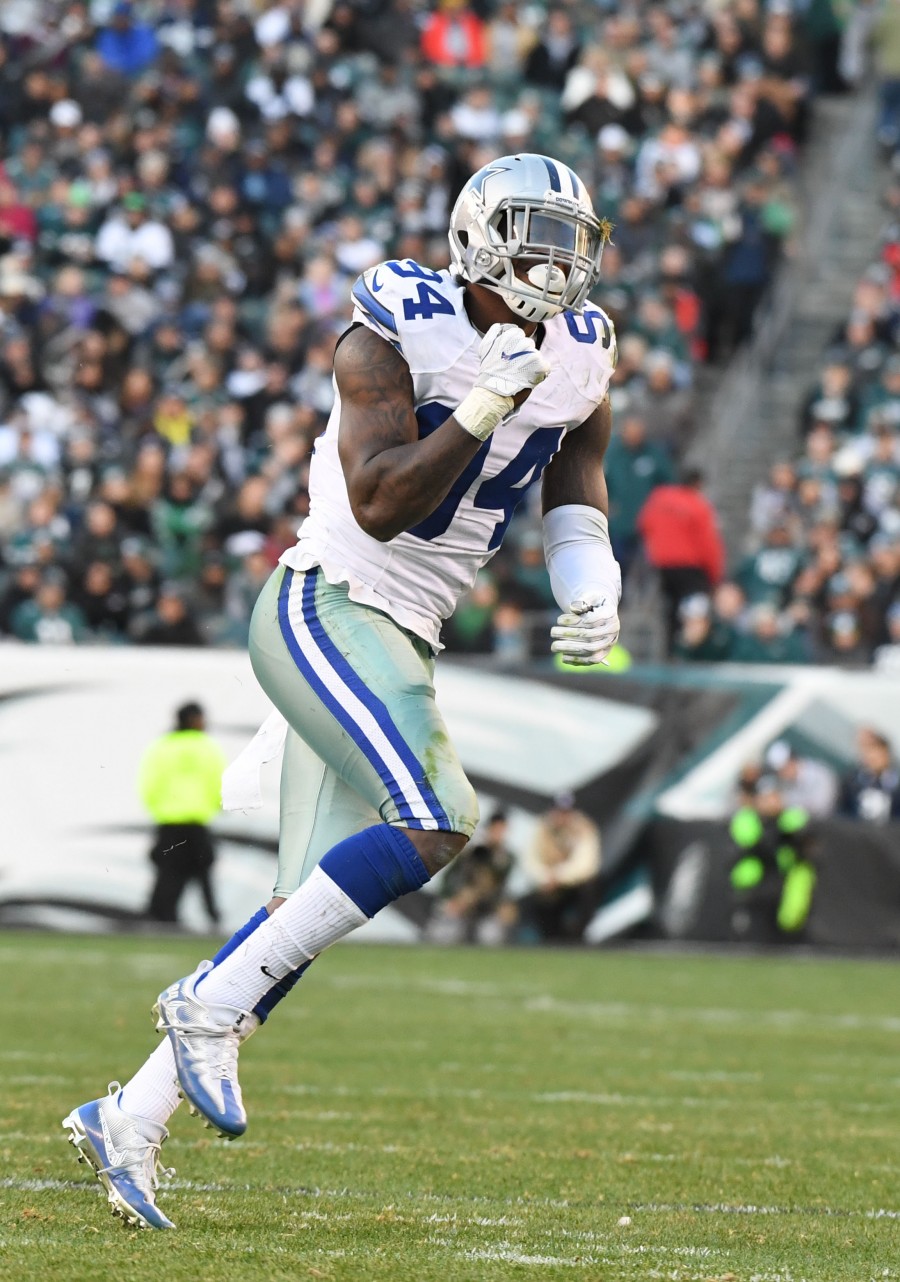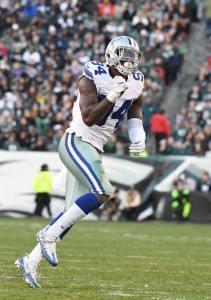 The Cowboys sticking by Gregory for nearly seven years, amid four suspensions, and observing their plan for the rest of the ex-second-rounder's prime go awry so publicly was certainly an early offseason blow. Parsons represents envied rush assistance, as he brought frequent havoc and tantalizing potential as a part-time edge defender, but Gregory showed Pro Bowl-caliber form for a while last season. Losing him and seeing the Bills swoop in for Von Miller led the Cowboys to go with a non-star-studded path opposite Lawrence.
Gregory objected to language that could have seen his guarantees void in the event of even a mere fine. Gregory's agent described that clause as an extreme rarity, and the veteran edge rusher cursed the Cowboys — whom he felt inserted the language late in the process — on his way out. Cowboys pushback indicated the team has this clause in other non-Prescott veterans' deals, but after Gregory said he would stay if Dallas matched Denver's five-year, $70MM offer, the damage was beyond done.
The 2011 CBA's stricter substance-abuse policy nearly led Gregory out of the league. The extended hiatuses (a staggering 52 suspension-induced absences from 2016-20) also limited Gregory's wear-and-tear, making the 29-year-old's status on a $14MM-per-year deal valuable. A calf injury and a COVID-19 contraction forced Gregory to miss five more games in 2021, and two offseason surgeries followed. But the Cowboys were willing to make this bet to fortify their other D-end spot after Gregory notched six sacks, 17 QB hits and three forced fumbles last season. When the team attempted to pivot to Miller — a Dallas-area native who wanted to join his hometown team — a lowball offer derailed those talks.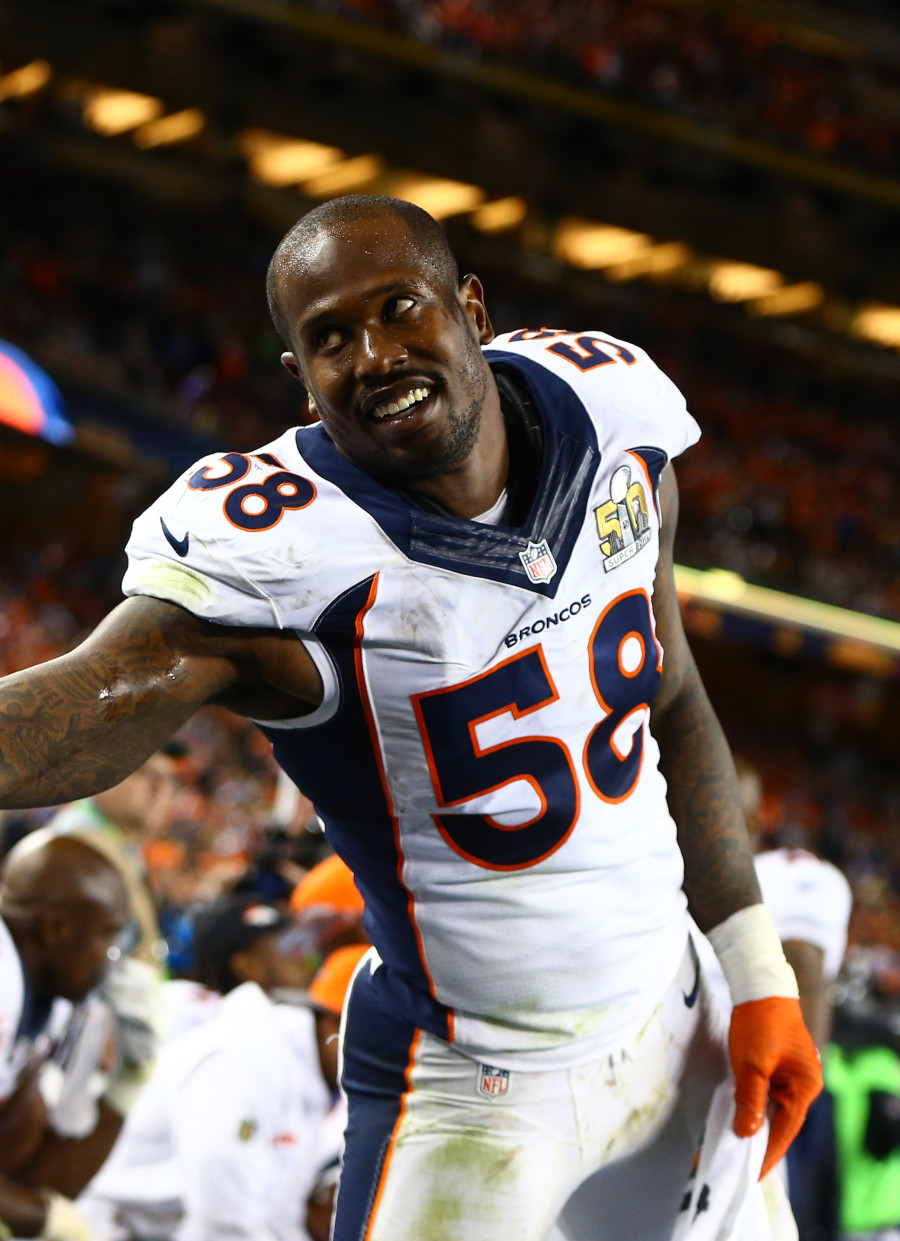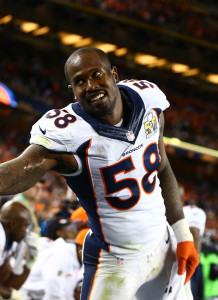 The likely first-ballot Hall of Famer said the Bills' offer of three guaranteed years eclipsed what the Rams and Cowboys proposed. The Cowboys simply sent their Gregory terms his way, per Miller. The Rams also outflanked Dallas here, offering the former Super Bowl MVP a contract that bettered the three-year AAV on the Bills' proposal. Miller, 33, said he would have taken less to sign with the Cowboys, "but not that much less."
Connections to Za'Darius Smith and Jason Pierre-Paul followed, but the Cowboys stood down. They ultimately decided to save money here. This is a cost-controlled defense; Lawrence is currently the only Cowboys defender making more than $6MM on average. Parsons will certainly help the Cowboys' pass-rushing cause, but the team passing on pairing the Defensive Rookie of the Year's low-cost deal with a veteran Miller pact — thus creating a lethal Miller-Lawrence-Parsons troika — could be second-guessed for a while.
Terence Steele, who gained extensive experience during a 2020 season in which Collins missed, is stepping in for the talented blocker. The Cowboys did well to sign Collins — a first-round talent who saw a pre-draft controversy cause him to go undrafted — and were also correct in moving him from left guard to right tackle. Collins, 29, became one of the NFL's best right tackles. The LSU alum had signed a five-year, $50MM extension in 2019, and PFF slotted him as a top-15 tackle in 2019 and '21. But Collins did miss 21 games from 2020-21. Steele is also a former UDFA, but no extenuating circumstances caused him to drop to that level. The Cowboys are high on Steele, whom PFF rated outside its top 50 in both 2020 and '21, but they appear to be taking a bit of a risk here.
Draft:
Boldly announcing the Cowboys would not pass up a need to add a prime young talent up front this year, Jerry Jones made good on that via the Smith choice. The draft's fifth tackle taken, Smith is expected to have the aforementioned guard assignment as an NFL intro — a challenge his first-round contemporaries will not have. The Conference USA product did not play guard in college and struggled with penalties while at his natural position, committing a whopping 12 holding infractions during his final Tulsa season. But a Tyron-to-Tyler transition is expected to take place.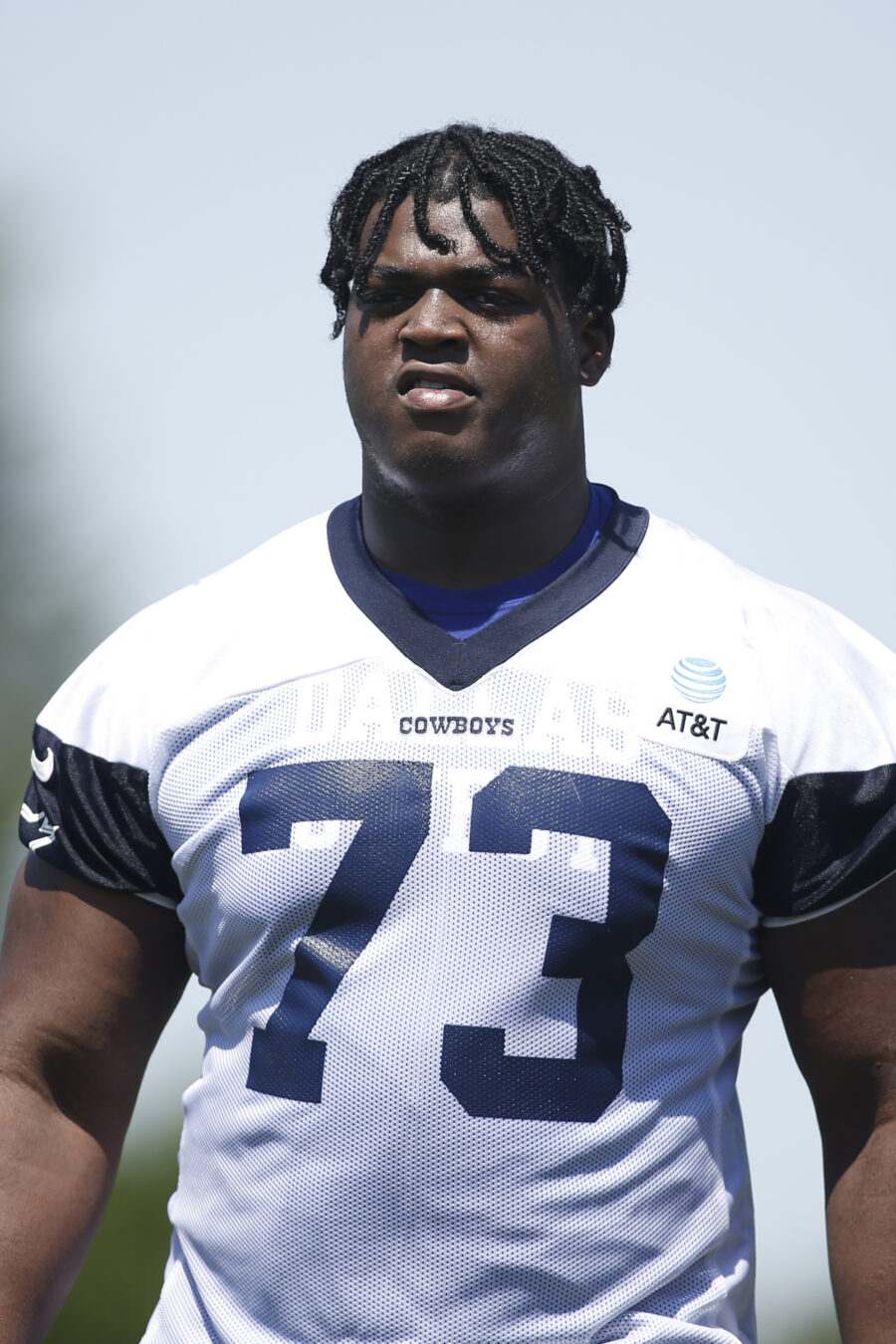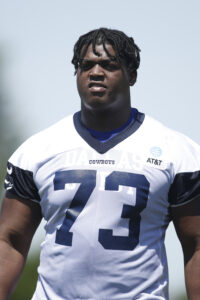 Still attached to the eight-year, $97.6MM extension he signed in 2014 — by far the oldest active NFL contract — Tyron Smith has two seasons remaining on that deal. The Cowboys can get out of the savvy contract for barely $4MM in dead money, in a post-June 1 cut scenario. But given this organization's draft-and-extend penchant, the team doing another Tyron accord is not hard to envision. Even factoring in the 12th-year blocker's injuries, he remains an elite player. Prescott and Elliott's numbers with and without the All-Pro left tackle reflect it.
Tyler Smith showed flashes in the preseason and should be able to hold off McGovern at guard. How the youngster fares could determine the team's 2023 Tyron plan, but the promise of the two first-rounders teaming up — which remains a possibility for December and beyond this year — may be too difficult to pass up. Tyron has a manageable 2023 cap number ($13.6MM) as well.
Williams racked up stats at the JUCO level, compiling 17.5 in 2018, and proved it translated to the SEC in 2021. Williams' Ole Miss-record 12.5 sacks last season moved him up draft boards. Observing how the Cowboys utilize he, Fowler and Armstrong, while mixing in Parsons, will be an interesting early-season plotline on Quinn's unit.
While Tolbert's role is uncertain, the Cowboys could use the small-school product to contribute while Gallup and Washington are sidelined. Otherwise, low-profile receivers will flank Lamb. The 6-foot-3 target dominated at his Sun Belt program (1,474 yards, eight TDs, 18.0 YPC in 2021), but moving from that level to being an NFL regular from the start obviously represents a big leap. Players like Will Fuller and T.Y. Hilton remain available; the Cowboys will go with inexperience alongside Lamb to start the year. Tolbert being a No. 3 to Lamb and Gallup, once the latter is ready, will be a more reasonable rookie-year gig.
Extensions and restructures:
Lawrence's thanks/no-thanks response to a Cowboys pay-cut proposal proved shrewd. The team backed down and gave its top defensive end a deal that includes $30MM fully guaranteed. This adjustment both rewarded Lawrence, whose 2019 extension was done with guarantees, and dropped his 2022 cap hit from a steep $27MM perch. Since the Cowboys turned Lawrence's second franchise tag into a long-term extension, his production has decreased. He has not topped 6.5 sacks in a season since the extension. But PFF graded the veteran as a top-five edge rusher — in a season abbreviated by a September foot injury — in 2021. Post-Gregory, the 30-year-old D-end will be needed.
Other:
As fantasy GMs are discerning, Schultz will be a vital part of Dallas' post-Cooper attack. Even as Gallup returns from his late-December ACL tear, the receiving corps the Cowboys hoped to trot out in 2021 — Cooper-Lamb-Gallup-Wilson — became unusable quickly due to Gallup's setbacks. Schultz began to pick up the slack for Prescott and help the Cowboys after Jarwin's injuries spoiled the initial Jason Witten successor's 2020 extension. Schultz came through with an 808-yard, eight-TD 2021 and became a priority — being tagged over Gregory, whose tag would have been $17.9MM — ahead of free agency.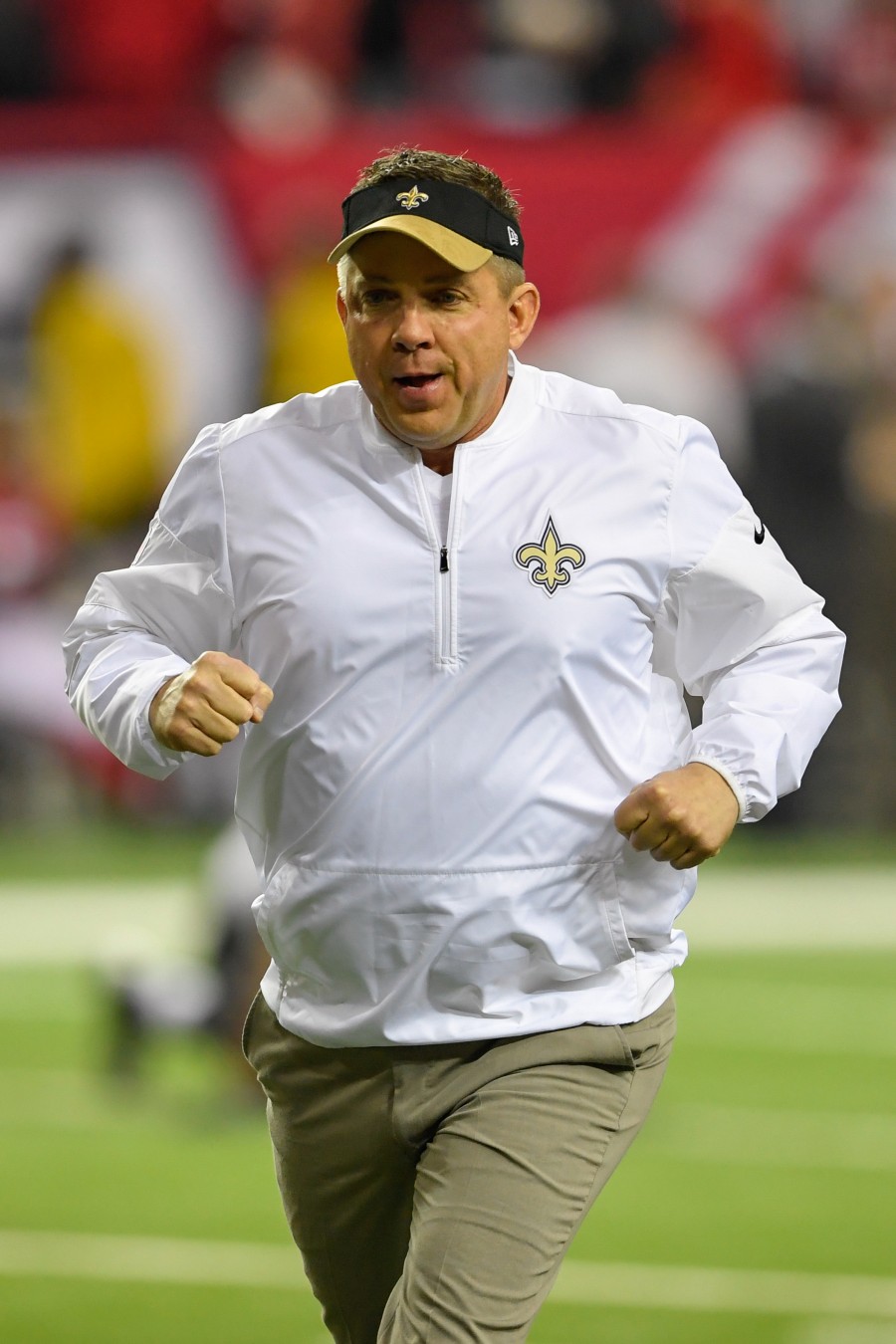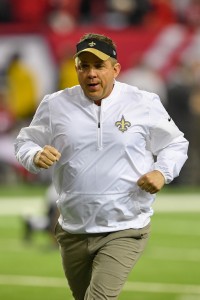 Schultz, 26, sought a shorter-term commitment, whereas the Cowboys continue to push for five- or six-year extensions. No deal transpiring means the fifth-year tight end can use Dallas' receiver situation to his advantage and position himself for a monster 2023 free agency payday. The Bills took Dawson Knox off the 2023 market this week, and the Dolphins may be set to reduce fellow tagged tight end Mike Gesicki's value in Mike McDaniel's offense. Of course, the Cowboys can re-tag Schultz for roughly $13MM next year. The team went to the two-tag well with Lawrence and Prescott (the latter as a procedural move) recently.
Frequently being asked about his support for third-year HC Mike McCarthy, Jerry Jones is not shy about sharing it. That said, the Payton prospect stands to linger. The Cowboys would have to send the Saints compensation, as Payton is under contract through 2024, but the former Dallas assistant has been an oft-rumored Jones target. A Payton confidant indicating the Super Bowl-winning coach would be interested in the Cowboys, Chargers or Dolphins (perhaps on the level this time) likely tripped the most alarms in Dallas.
McCarthy is also a Super Bowl champion HC, but Payton's offensive acumen — which turned Drew Brees from an up-and-down Chargers passer into an all-time great as a Saint — is held in higher regard. And the Cowboys have been in a rather famous rut, at least regarding deep playoff runs, under their post-Jimmy Johnson leaders. Until McCarthy is confirmed to return, the potential Payton-Cowboys reunion will be a must-monitor coaching story.
Top 10 cap charges for 2022:
The Commanders and Giants' statuses look to again give the Cowboys an advantage, though the Eagles have improved their roster in many places. The Cowboys ranked first in DVOA last season, but the unraveling against the 49ers ended a 26th straight season shy of the NFC championship game. Among NFC teams, only the Detroit and Washington match that streak. Prescott's four-year, $160MM extension will produce a major cap spike — to $49.13MM — in 2023; two void years are already on the deal to spread out the cap hit. That matter adds to 2022's importance.
But the losses of three impact starters, along with the Smith injury, has inserted more doubt into the Cowboys' 2022 equation. The team's Jerry–Stephen Jones front office setup is not going anywhere, adding an unnecessary hurdle — at least compared to the franchises with quality traditional GMs — annually. Will this year's Cowboys team surprise skeptics with a deep playoff run? If not, Jerry Jones will hear calls to bail on his current HC much quicker than he did Jason Garrett.
Follow @PFRumors