The AFC's No. 1 seed in 2021, the Titans took a step back after another injury-riddled season. As numerous starters moved from Tennessee's two-deep to IR, ownership reversed course on an extension it had just authorized months earlier. Like the Cardinals, the Titans fired a GM (Jon Robinson) they had extended earlier in the year. Robinson's decision to trade A.J. Brown also brought disastrous effects, and the Titans enter 2023 with their longtime offensive pillars — Derrick Henry and Ryan Tannehill — in contract years.
Rookie GM Ran Carthon made several lineup changes this offseason, and the Titans do play in what has been the AFC's worst division for the better part of the past decade. Will the high floor Mike Vrabel has helped provide be there for this reconstructed team?
Extensions and restructures:
This Robinson bet on an injured prospect paid off for the Titans, who have one of the NFL's best interior defensive linemen. And Simmons has been durable since debuting midway through his rookie season post-ACL tear. Notching back-to-back second-team All-Pro seasons, Simmons has totaled 16 sacks and 21 tackles for loss from 2021-22. His three sacks drove a ferocious pass rush that nearly dragged the Titans to a divisional-round win over the Bengals. The Titans now have the two anchors of that rush — Simmons and Harold Landry — signed long term.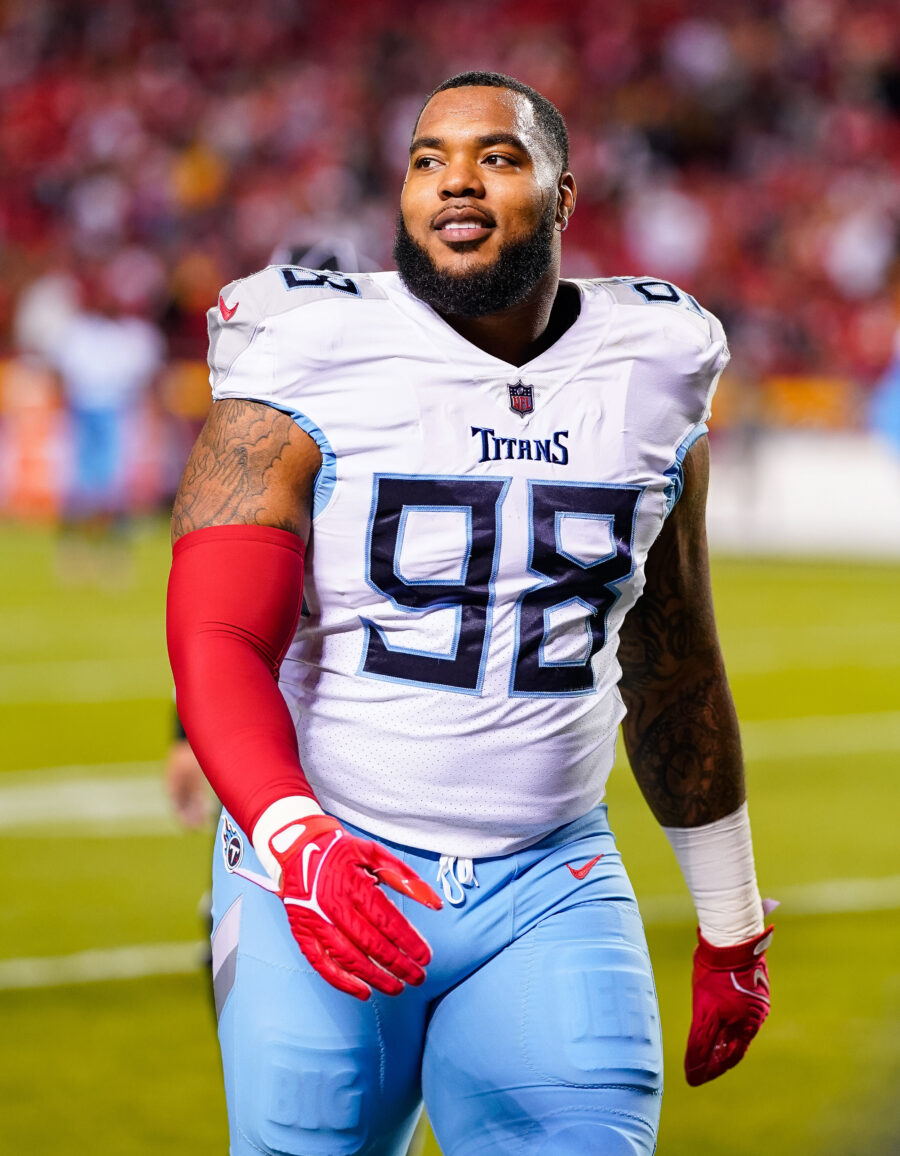 During an offseason in which the NFL's top non-Aaron Donald tier of D-tackle contract became firmly established, Simmons exited with more guaranteed money than the Rams legend. Although Carthon did not draft Simmons, the former 49ers exec made a point to hammer out the deal before the offseason program began.
Simmons, 26, had staged a hold-in at the Titans' 2022 minicamp, but with non-quarterback extensions for players with two years of control remaining still fairly rare, the DT-rich 2019 first round needed to wait. With the Commanders franchise-tagging 2018 first-rounder Daron Payne, it created a glut of D-tackles aiming to bridge the mammoth gap between Donald and the field.
In a league in which Patrick Mahomes' contract — which stood $10MM north of the second-highest NFL AAV when finalized — has been passed over many times, it is notable none of the 20-something D-tackles came especially close to Donald's $31.7MM average salary. Simmons has a case to be labeled the league's third-best inside D-lineman — behind Donald and Chris Jones — and his AAV landed at $23.5MM. Teams were not willing to go near the price the Rams set for their historically talented pass rusher, but Simmons securing the $47.8MM guarantee number obviously proved crucial for his camp. While the Jones-Chiefs talks have not produced a resolution, Simmons trails only Quinnen Williams in fully guaranteed money at the position.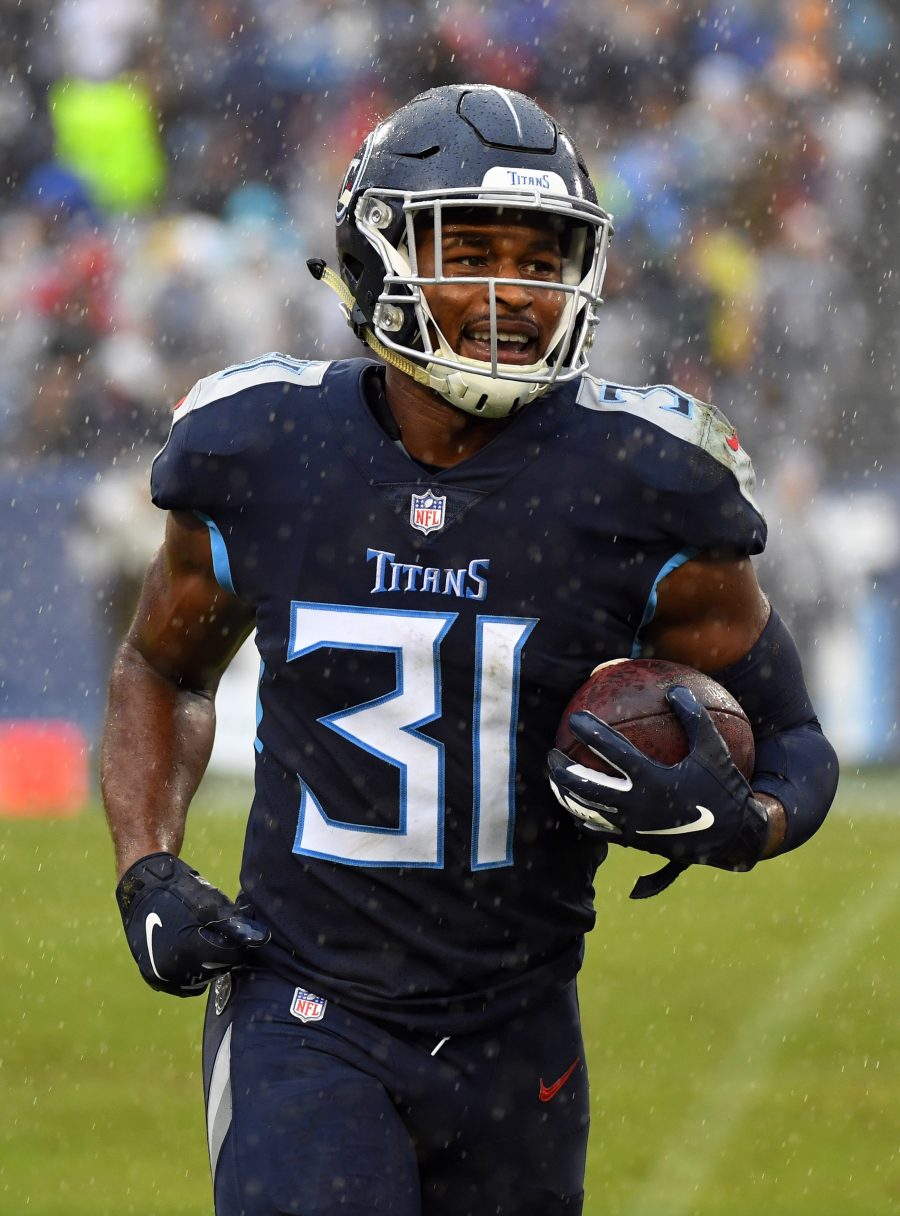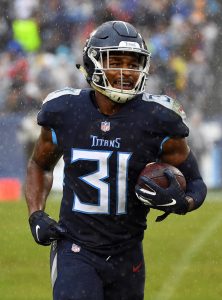 The Byard saga did produce an agreement, but the Carthon era has not started off ideally for the veteran safety. A reliable performer on one of the NFL's most injury-prone teams, Byard is two seasons removed from a first-team All-Pro nod. The seven-year veteran has never missed a game, giving the Titans vital security as injury trouble has impacted the roster at key points. Pro Football Focus has also graded Byard as a top-10 safety in five of the past six seasons. Byard, who will turn 30 before the season, admitted he did not expect Carthon to hit him with a pay-cut request.
No trade drama ensued, but Carthon did trim money from Byard's 2023 base salary. This is not a true restructure, as the transaction shaved nearly $3MM off Byard's 2023 base salary. Incentives can move the number back to the $13.6MM place at which it previously stood, but the Titans also gave Byard $7MM in additional guarantees — on a contract that had seen its guarantees elapse — to agree to this. As a result, the team created more than $7MM in 2023 cap space with this adjustment. After two previous restructures, Byard's cap number had ballooned to $19.6MM.
Free agency additions:
The Ravens' Odell Beckham Jr. contract shook up Hopkins trade talks, eventually opening the door for the Titans. As Hopkins' free agency played out, it seemed fitting the Titans ended up playing the Ravens role as they competed against true AFC contenders. Tennessee ended up outflanking other suitors — perhaps by a decent margin — to sign Hopkins. Considering the performance of the Titans' receiving corps last season and the state this year's group resided post-draft, Hopkins represented a vital upgrade.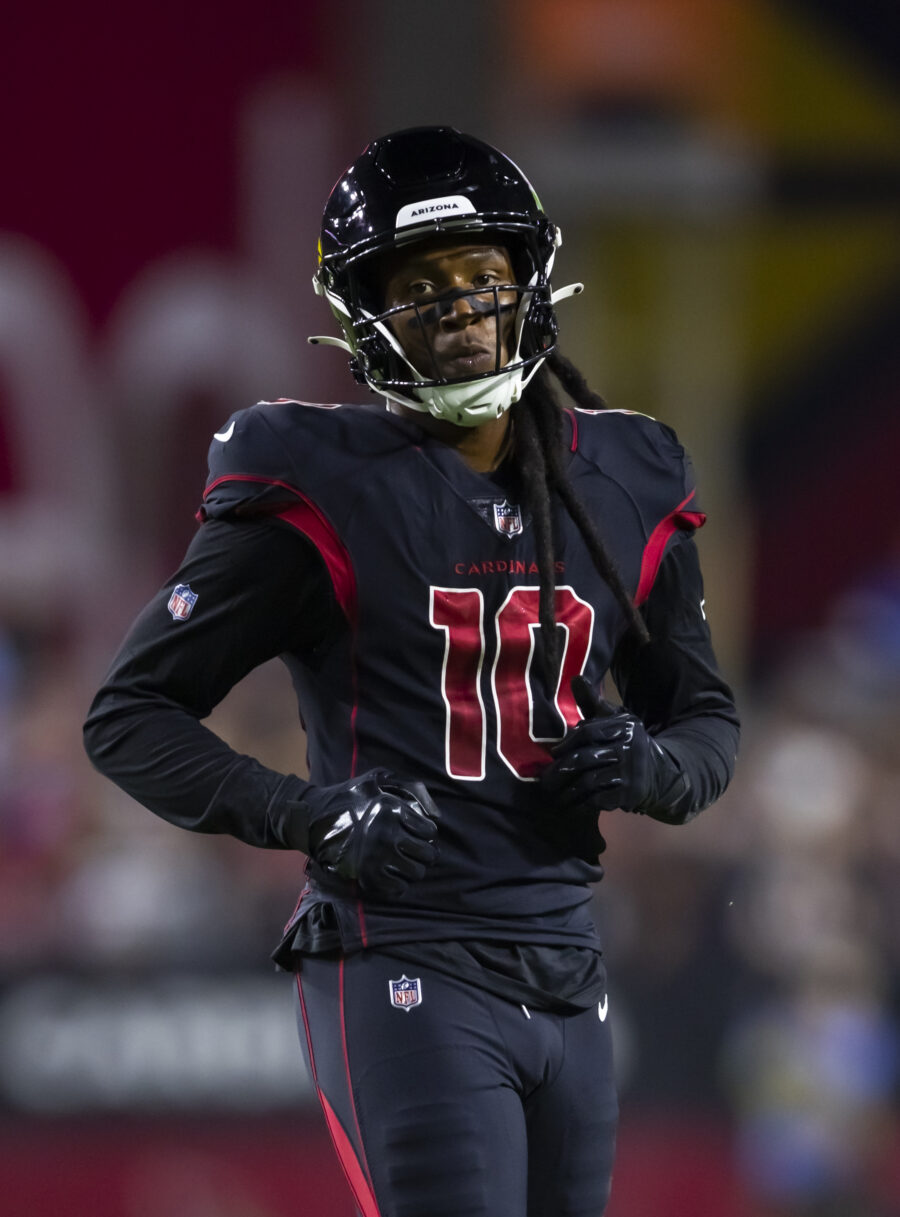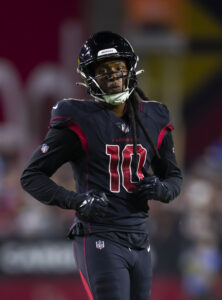 Dealing Brown immediately burned the Titans, who may have misread the market. Although the Ravens traded Marquise Brown, the other four teams with decisions on 2019 receiver draftees — the Commanders (Terry McLaurin), Seahawks (D.K. Metcalf), 49ers (Deebo Samuel) and Steelers (Diontae Johnson) — reached extension agreements, with the pacts being based on the one the Eagles gave Brown. While first-rounder Treylon Burks — effectively Brown's replacement — showed flashes, Tennessee's receiving corps produced just one 500-yard showing. And that came from a declining Robert Woods, who totaled 527 yards as this passing attack cratered.
Hopkins, 31, is not where he was when traded from the Texans to the Cardinals, but of the suitors, no team needed him more. The contract the Titans shelled out reflected that. Had the Ravens' similar receiver need not driven them to give Beckham $15MM guaranteed, the long-rumored Bills-Chiefs bidding war might have taken place on the trade market.
Hopkins was apparently ready to accept a reduction to facilitate a trade away from the rebuilding Cards, but once OBJ (zero first-team All-Pro nods) landed the Baltimore deal after not playing in 2022, Hopkins naturally did not believe he needed to make a big sacrifice ahead of his 11th season. Rather than becoming a major chip in the arms race taking place atop the AFC, Hopkins will take some pressure off Burks in Nashville.
This move does remind of Tennessee's Julio Jones pickup two years ago. Jones was also a three-time first-team All-Pro coming off an injury-limited season in his early 30s. But the Titans needed to fork over a second-round pick for the ex-Falcon great. The Hopkins contract details reveal an easy out after one year. The Titans designating Hopkins as a post-June 1 cut next year would come with just $1.96MM in dead money (and $14MM-plus in savings). Hopkins is due a $4.1MM roster bonus on Day 5 of the 2024 league year, providing an early decision date — unlike this offseason.
Bailing on another accomplished wideout with a post-June 1 release designation would not be optimal for Tennessee, which still has $8.4MM in Jones dead money on its 2023 cap sheet. But even though it looked like the team needed to offer several million more than Kansas City or New England did in guarantees, thus topping the incentive-laden deals each proposed, the Titans are not pot-committed for 2024.
In Hopkins' last full season, he totaled a career-high 115 receptions for 1,407 receiving yards and six touchdowns. Hamstring issues and a torn MCL halted Hopkins' momentum in 2021, bringing about the first injury-plagued stretch of the former first-round pick's career. A PED ban and a minor knee issue emerged last year. Hopkins has missed 15 games over the past two seasons. But he has a history with Vrabel and new OC Tim Kelly, who were each in Houston during part of his seven-season stay.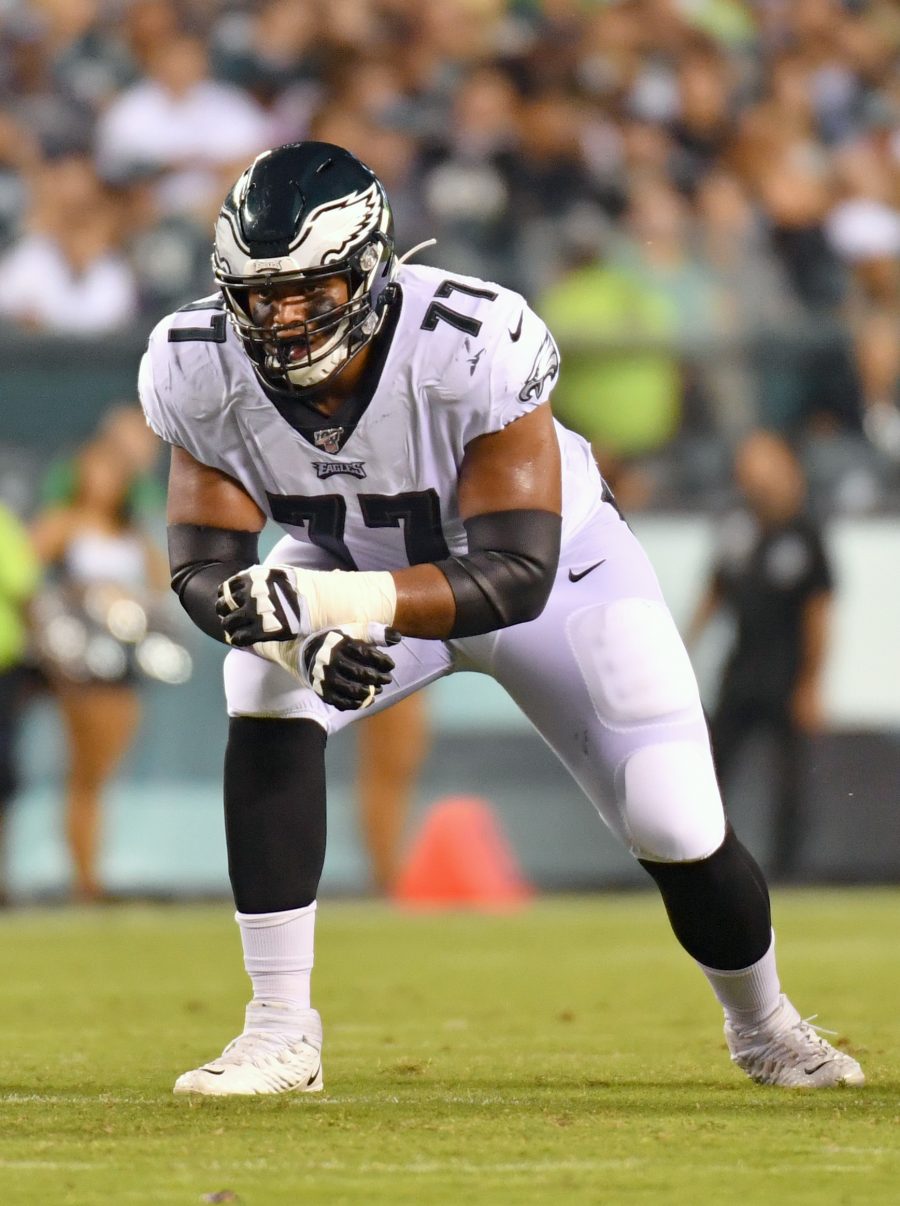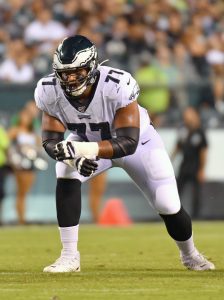 The six-time 1,000-yard receiver will have another chance as a WR1. Potentially on the Hall of Fame borderline, Hopkins may be able to use this Titans tenure to cement his Canton candidacy. Will a player who has already pocketed $111MM regret not insisting on playing with Patrick Mahomes?
Making big changes on their offensive line, the Titans added Brunskill — a 49ers UDFA during Carthon's San Francisco period — and will give Dillard a second chance. Dillard was unable to become the Jason Peters heir apparent the Eagles wanted when they traded up for him in the 2019 first round, but the Washington State alum drew trade interest before the 2021 and '22 deadlines. Dillard, 27, has only made nine career starts, making this an interesting gamble by the Titans. Pro Football Focus did view Dillard's five-game starter stretch in 2021 favorably, and he has fared better as a left tackle in his career.
Brunskill, 29, played a key role in the 49ers' trips to the past two NFC championship games. He worked as San Francisco's right guard starter from 2020-21, and although rookie Spencer Burford beat him out last year, Brunskill still rotated in and played 519 offensive snaps. No rotation appears planned by the Titans, who entered the offseason with two guard needs.
The 49ers extending Dre Greenlaw last year turned Al-Shaiir's 2022 into an audition, and Carthon brought another San Francisco UDFA find to Tennessee with him. A 2021 Greenlaw injury gave Al-Shaair an extended run as a three-down Fred Warner sidekick, and PFF graded him as a top-30 off-ball linebacker that year and in 2022. Greenlaw's return restored Al-Shaair to a part-timer last season, but for a Titans team that released Zach Cunningham and let David Long sign with the Dolphins, a three-down role is on tap for the soon-to-be 26-year-old talent. The Titans were able to land Al-Shaair on the cheap as well, as the ILB market produced just two deals (for Tremaine Edmunds and Bobby Okereke) north of $7.5MM per year.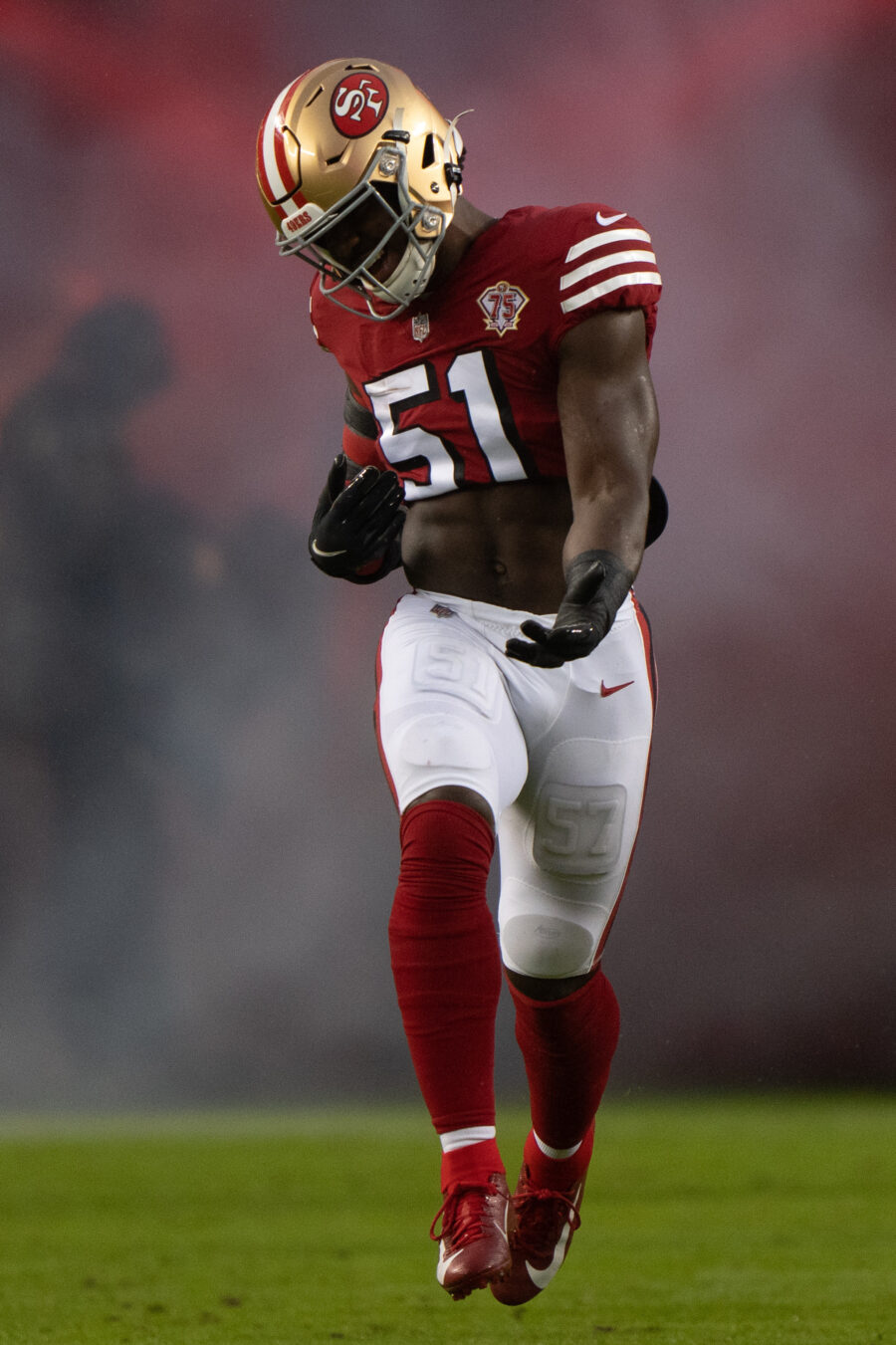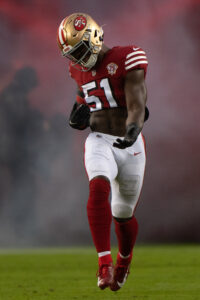 Carthon continued to find former 49ers in free agency, signing Key to a deal that brought the young pass rusher more in guarantees than the summer Leonard Floyd or Frank Clark deals ended up requiring. The 49ers found some value in Key, scooping up the Raiders cut in 2021 and seeing him collect 6.5 sacks as one of Nick Bosa's wingmen. Key, 27, operated as a rotational rusher in San Francisco and Jacksonville. Tennessee will give him a chance to be a regular starter opposite Harold Landry. Jon Robinson struggled for years to staff that position, whiffing on Cameron Wake, Vic Beasley, Jadeveon Clowney and Bud Dupree. Carthon will continue this effort with a familiar face.
Robinson also saw his efforts to build at cornerback largely fall flat. Betting on Caleb Farley to shake off an injury-laden college tenure has not worked, and slot man Elijah Molden missed most of last season. Murphy-Bunting will pair with homegrown talents Molden, Kristian Fulton and Roger McCreary. The former Buccaneer did not see the type of market ex-teammates Carlton Davis ($14.8MM per year) and Jamel Dean ($13MM AAV) did in free agency. This came despite a 2022 season in which he set career-best marks for passer rating against (59.6), completion percentage allowed (51.2) and yards per target (4.5). These each ranked near the top of the league, but the Bucs gave Murphy-Bunting a career-low 53% snap rate. The former second-round pick, who made a big impact with three playoff INTs during the Bucs' Super Bowl LV run, will try to boost his stock in Tennessee.
Re-signings: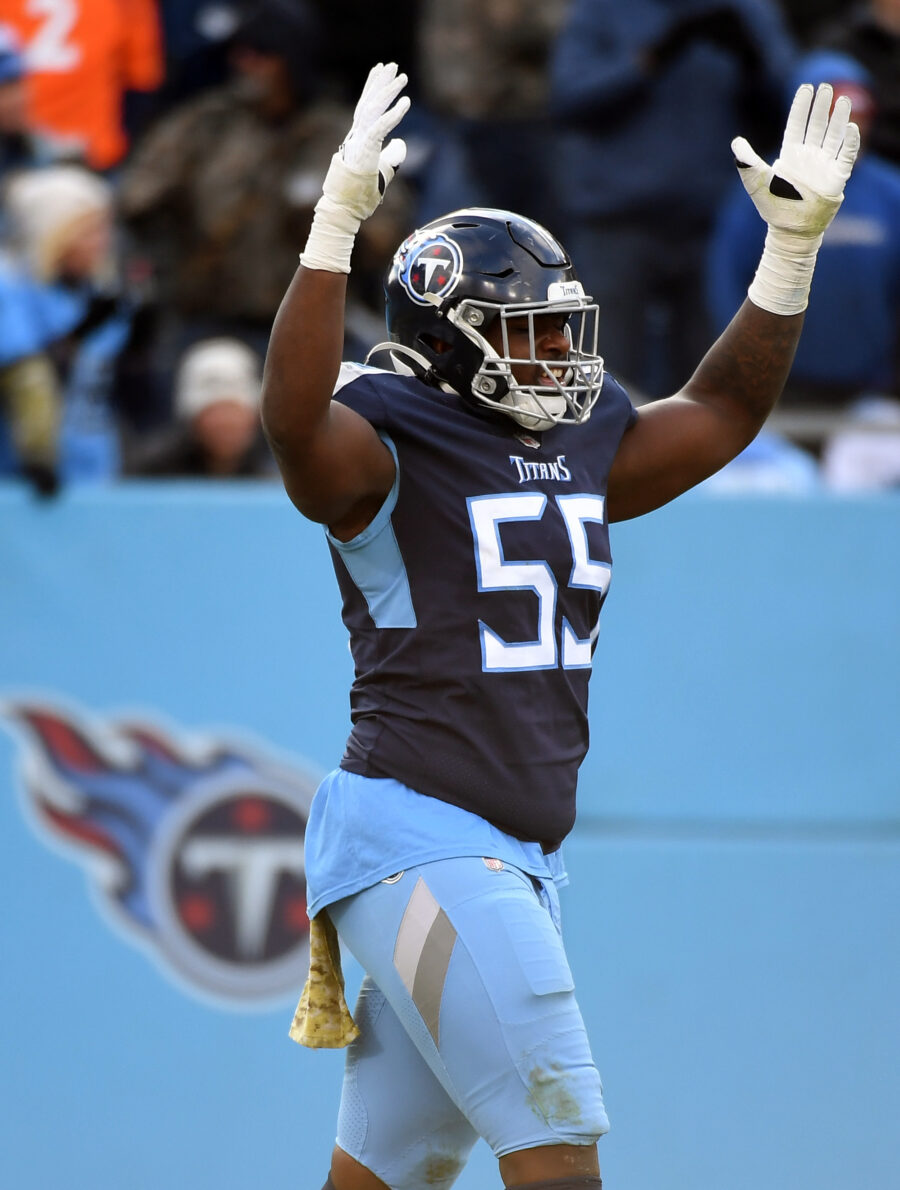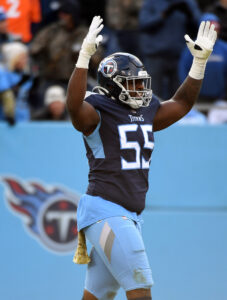 After winning Tennessee's left guard job in training camp last year, Brewer is shifting to center. The 17-game 2022 starter will be the only returning starter on the Titans' O-line in Week 1. A fellow ex-UDFA, Tart has been a Titans regular over the past two seasons. He joins Simmons and the versatile Denico Autry on a solid defensive front.
While the Titans have kept attempting to minimize Westrbook-Ikhine's role via high draft choices and veteran additions, the former Indiana UDFA has remained a regular auxiliary piece. Barring injuries to Tennessee's top two receivers, Westbrook-Ikhine profiles as the team's WR3 in his age-26 season. But Hopkins and Burks missed time last year. NWI has helped Tennessee navigate the various maladies its pass catchers have suffered over the past two seasons, totaling 873 receiving yards and seven touchdowns in that span. The 215-pound target, whom the Titans circled back to after nontendering as an RFA, will aim to create a decent free agent market for himself this season.
Notable losses: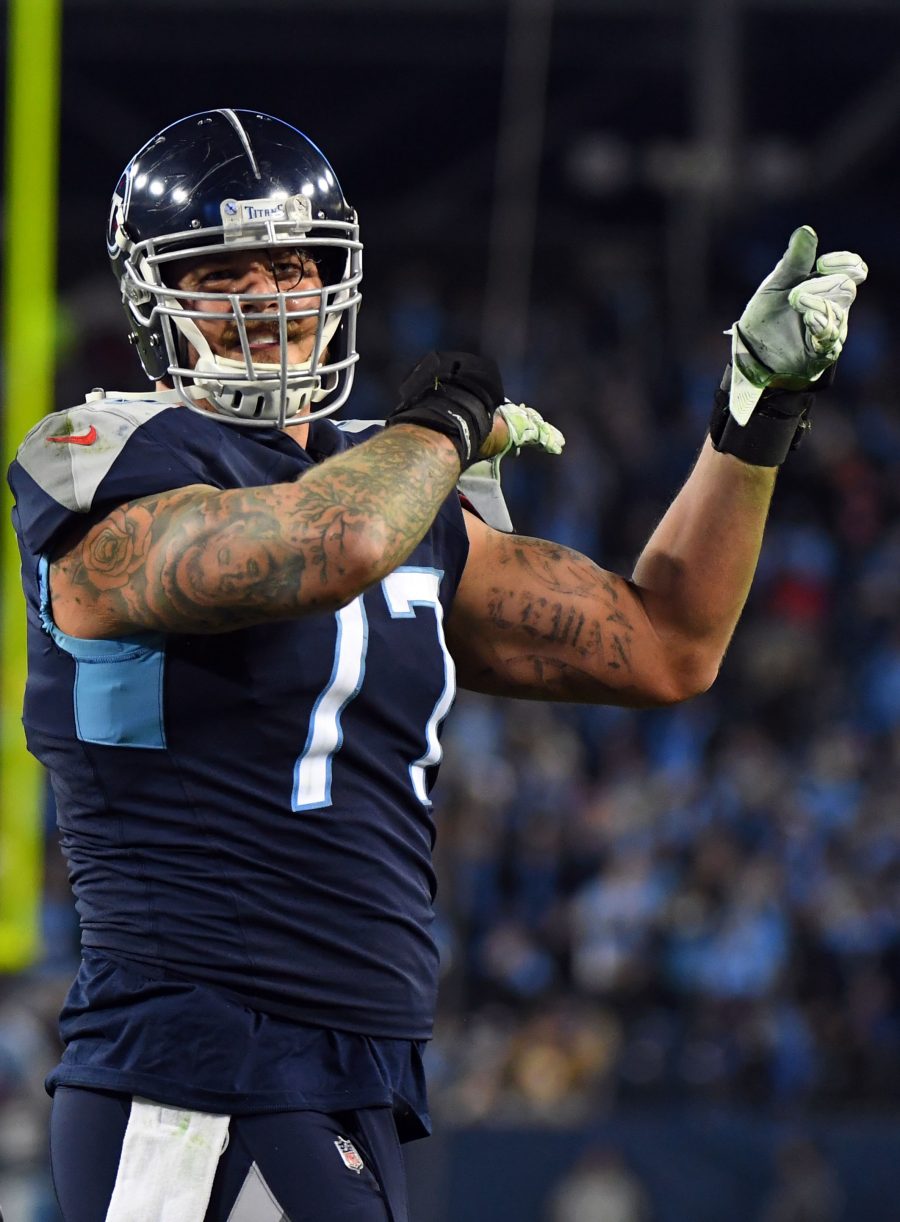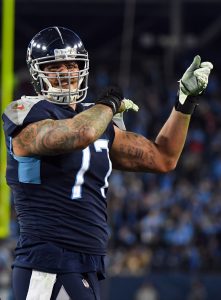 Carthon made four cap-casualty moves in one afternoon, cutting Bullock, Cunningham, Lewan and Woods on Feb. 22. The releases of Jones and Dupree followed. The moves took six starters' contracts off the books, creating just more than $50MM in cap space. This helped move Tennessee well under the cap, but the team did not stop there. Davis, Walker and Edwards further stripped away Robinson-era pieces from the Titans' lines, with Long's Miami exit representing more turnover at inside linebacker as well.
Jones (108) and Lewan (100) combined to start 208 games as Titans — fifth and sixth, respectively, in the franchise's Tennessee era — but finished last season on IR. Lewan ran into extensive knee trouble, with the issue recurring last season and leading to 15 missed games. The former first-round pick missed 29 games during the 2020s, with the excessive knee trouble leading him to a lawsuit over a surgery he underwent in 2020. The Titans still received Pro Bowl-caliber play from Lewan during most of his healthy stretches, and he played a vital role in Henry's dominance. But the 32-year-old blocker/podcast host appears headed toward retirement.
A former Texans draftee, Jones became better known for his Titans work. He signed three contracts with the team, initially joining during Robinson's first offseason as GM. The Titans gave their interior O-line anchor a two-year, $14MM accord in 2022, but concussion issues intervened and halted the durable performer. Jones, 34, had only missed one game over his first 10 seasons. He missed five last year, suffering two concussions. That obviously brings about concern for Jones, who was briefly linked to the Jets in free agency. No team has signed him. While this franchise has trotted out the likes of Bruce Matthews and Mike Munchak, no player in Oilers/Titans history has started more games at center than Jones, who also played an essential part in Henry's ascent.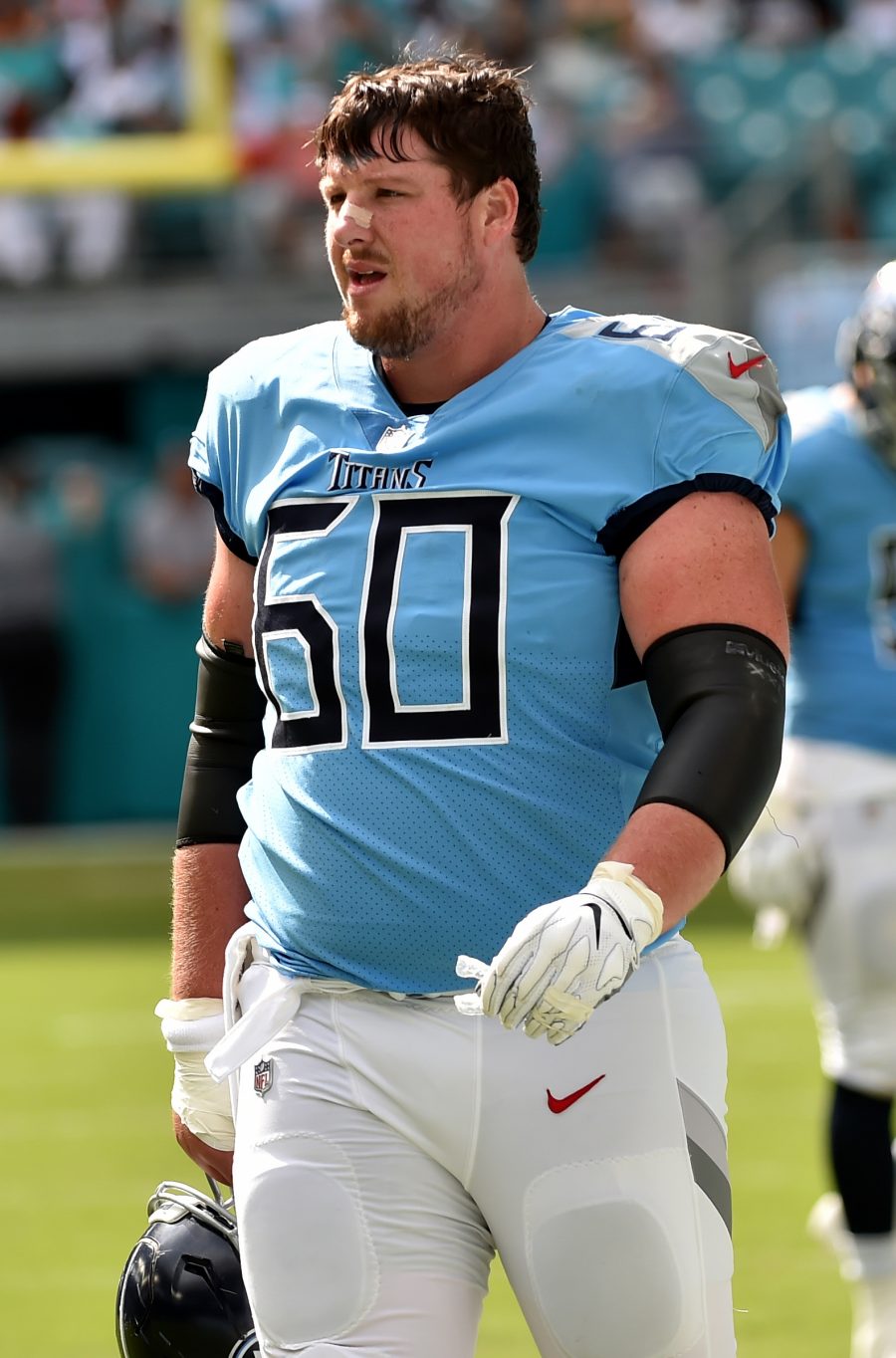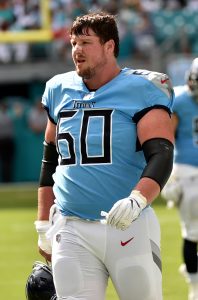 The Titans also figure to miss Davis, who grew from third-round pick to four-year right guard starter. As Lewan missed time, Davis joined Jones in being constants for the team during its three-year playoff streak. As the Titans have struggled to find right tackle consistency post-Jack Conklin, they were able to depend on Jones and Davis inside. Moving on from Lewan and both interior staples will make for one of the bigger transitions any team has made up front in recent years.
Hooper's one-and-done will leave intriguing Chig Okonkwo atop the tight end depth chart. Okonkwo totaled 450 yards as a rookie, but Next Gen Stats' yards after catch per reception metric slotted him second (8.1) to only Deebo Samuel across the NFL. With the Titans still short on receiver dependability, Okonkwo will be an important piece in his second season.
For a stretch during the 2010s, the Titans enjoyed inside linebacker continuity. Since the Wesley Woodyard–Avery Williamson duo splintered, the team has let a number of notable ILBs walk. Zach Brown, Jayon Brown, Rashaan Evans and now Long have moved on as free agents.
Long battled injuries, to the point Vrabel brought it up at his season-ending press conference. Hamstring trouble, in particular, has interfered with Long's ascent. Long's 12 absences over the past two seasons likely contributed to his being available for two years and $11MM (Dolphins). PFF, however, graded Long as a top-20 off-ball 'backer in 2021 and '22, slotting him fifth in run defense at the position. The Titans could not rely on Cunningham, a 2021 waiver claim. While the former Texans second-rounder immediately moved from castoff on a rebuilding team to starter for the AFC's No. 1 seed, he made two trips to IR last season.
Draft:
Connections tied the Titans to interest in trading up for a first-round quarterback, but it is quite possible one of their division rivals blocked the path to the player they wanted. The steady attachments forming between the Titans and a first-round trade-up from No. 11 into the quarterback range may have centered on C.J. Stroud, as the Titans dropped out of the running for such a move — which would have been with the Cardinals — after the Texans chose Stroud at 2.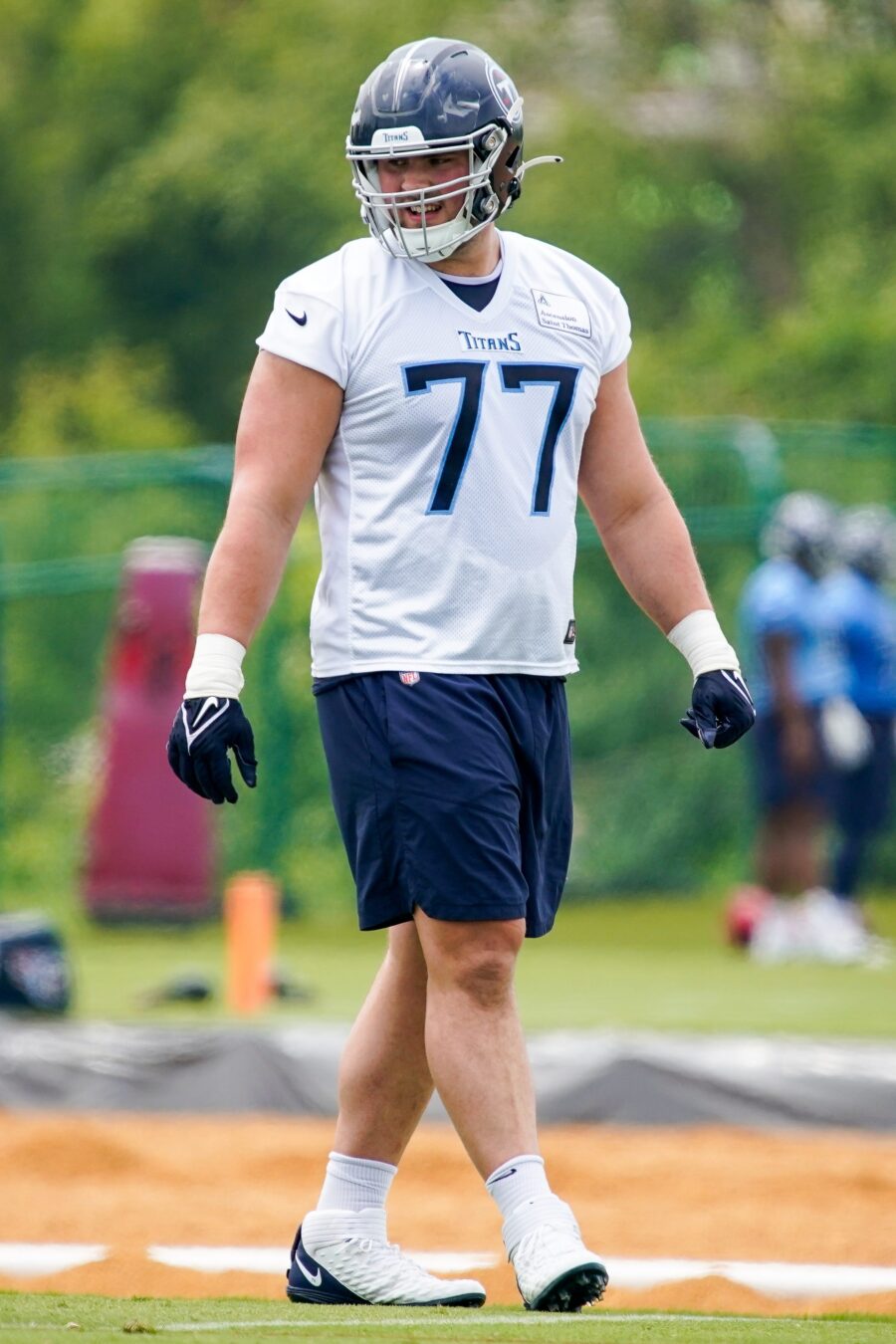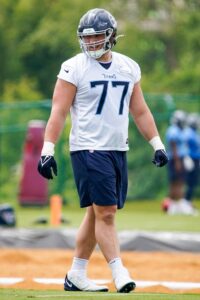 As Tennessee regrouped, filling a need up front made sense given the losses sustained in March. Skoronski played only tackle at Northwestern, but most scouts agreed guard would be his NFL job. After giving the decorated blocker a look at tackle during their offseason program, the Titans have stationed him at guard in training camp. The grandson of former Vince Lombardi-era Packers left tackle Bob Skoronski, Peter paved a clear path toward first-round status by earning first-team All-Big Ten acclaim as a sophomore and junior. Despite Nicholas Petit-Frere's situation, the Titans added Hubbard, who vying for the RT job with Duncan. Rather than disrupt Skoronski's development by giving him the temporary assignment of replacing Petit-Frere, Vrabel and Co. look to be allowing him to learn guard full-time.
The Titans did explore moving back into Round 1, but Levis fell out of the first round. Following the likes of Geno Smith, Drew Lock and Malik Willis, the Kentucky alum remained available after steady first-round rumors. The Colts, who had been low-key enamored with Anthony Richardson, had been consistently linked to Levis. Instead, the Titans will make the bet on the Penn State transfer-turned-multiyear SEC starter. Moving from No. 41 to 33 cost the Titans a 2024 third-rounder. That will be an afterthought if Levis becomes a legitimate Tannehill successor.
Levis, who fared better under OC Liam Coen as a junior in Lexington, will challenge Willis for the Titans' backup job. After being rumored to be a potential top-10 pick, Willis fell to 86 last year and looked overmatched when summoned to replace Tannehill. This situation reached a definitive conclusion when Vrabel called upon Joshua Dobbs, plucked off the Lions' practice squad days earlier, to start the team's final two games. It would seem premature to bail on Willis after one season, but with a new front office in place, that should not be considered a shocking development. Levis now sits as the preferred developmental option behind Tannehill, who joins Kirk Cousins in being due for free agency in 2024.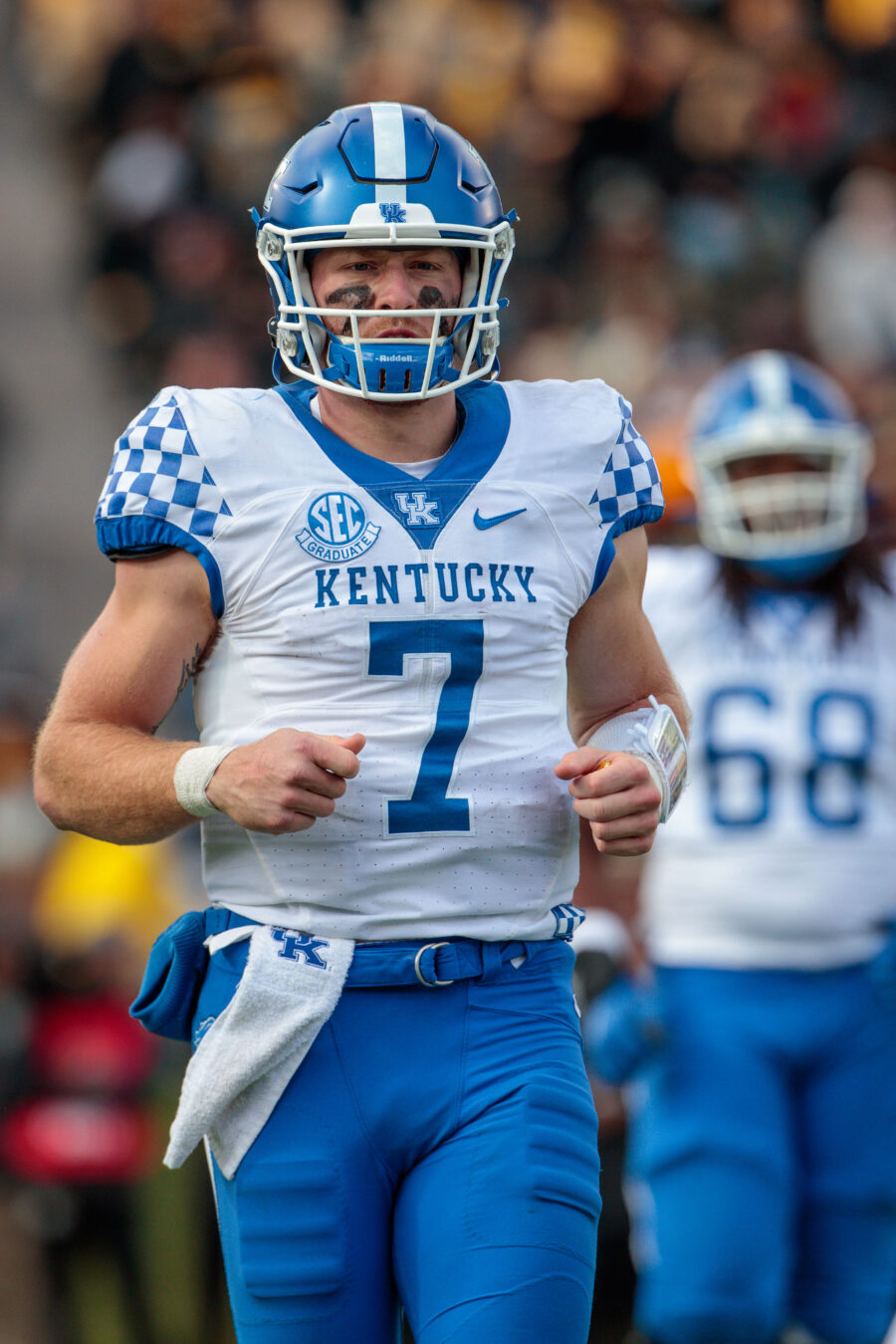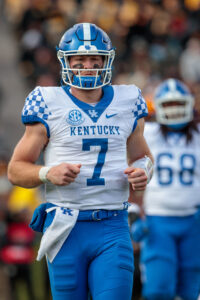 Since DeMarco Murray's 2018 exit unleashed Henry, the Titans have tried and largely failed to acquire a capable backup. The team released Dion Lewis after one season of a four-year deal, and third-rounder Darrynton Evans did not pan out. Jeremy McNichols and a shopworn Adrian Peterson could not replace Henry in 2021; only in-season practice squad pickup D'Onta Foreman ended up being a viable fill-in. Foreman left in free agency last year. A 2022 fourth-round pick, Hassan Haskins was arrested on an aggravated assault by strangulation charge this offseason.
Spears will be the latest attempt at a Henry RB2. The Tulane product shined as a senior, zooming for 1,837 scrimmage yards and 21 touchdowns — four of those in Cotton Bowl victory over USC. Considering Henry's high mileage (1,877 career touches), Spears' status will be worth monitoring this season. A draft-weekend report indicated Spears does not have an ACL in his one of his knees, after two tears, and had battled arthritis. The rookie brushed off health concerns upon being drafted.
Other: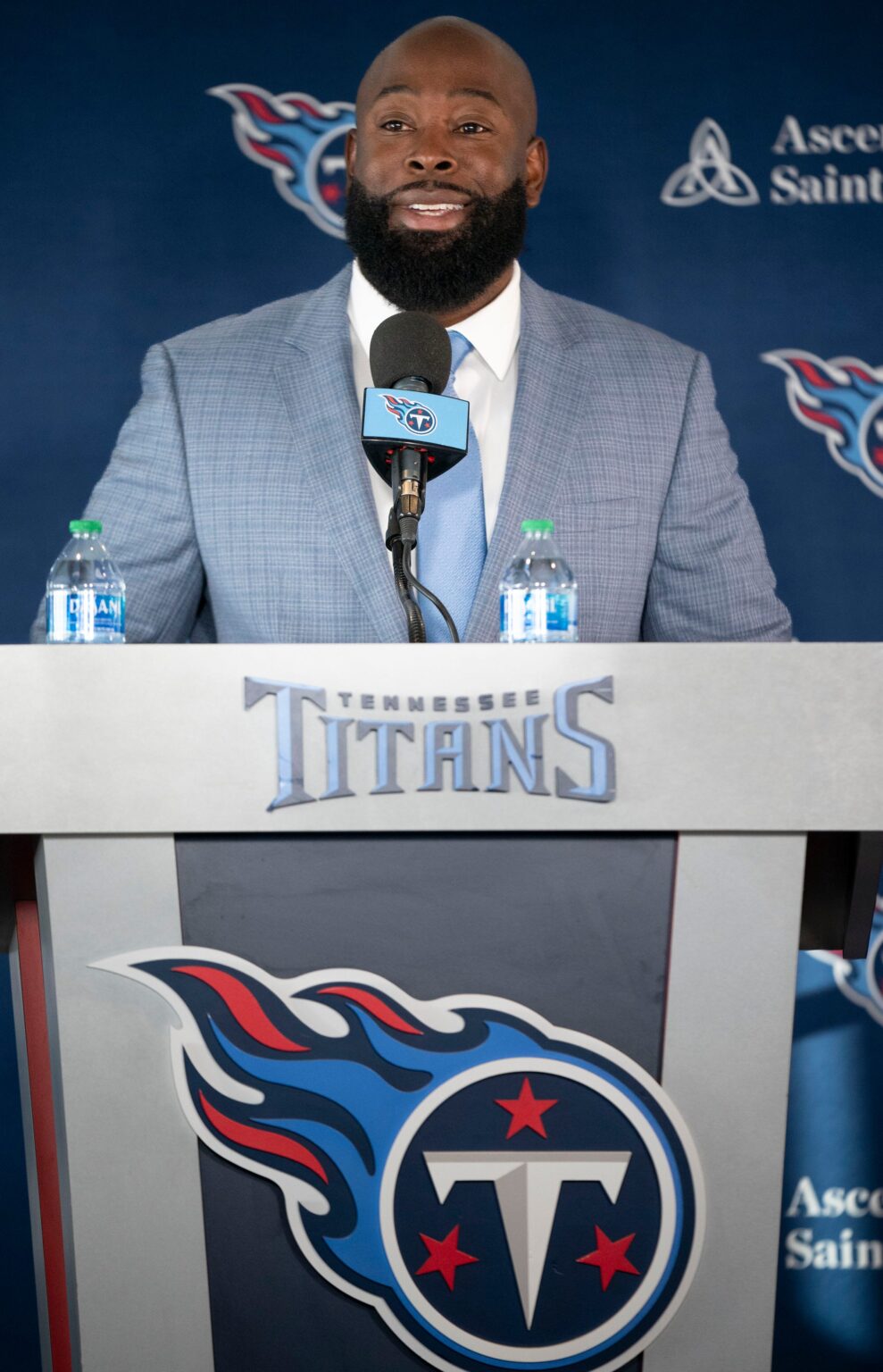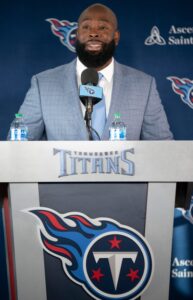 The Titans attempted to interview both of John Lynch's top lieutenants, but assistant 49ers GM Adam Peters declined the meeting. Carthon joined Peters in working as a 49ers staffer since Lynch's 2017 arrival, and he will team with Vrabel. While the NFL's progress with minority HCs has slowed, the hiring of Carthon — who beat out Bears assistant GM Ian Cunningham for the job — gives the league eight minority GMs.
After a short career as a running back, Carthon, 42, worked his way up from a pro scout over the past 15 years, finishing his San Francisco tenure as director of player personnel. The 49ers have built one of the NFL's best rosters, advancing to three of the past four NFC title games despite middling-at-best quarterback play. Carthon will attempt to carry that success to Tennessee, where he steps into the unusual situation of taking over a team that has made the playoffs in three of the past four years.
This will be an interesting partnership, as Vrabel — who joined Robinson in signing a 2022 extension — is entrenched and will have considerable say in personnel matters. While new GMs often join a team in need of a head coach or create an HC vacancy by firing the incumbent sideline boss within a year, Carthon will likely be working with Vrabel for the foreseeable future.
Robinson lieutenants Cowden, who closed last season as the Titans' interim GM, and Monti Ossenfort — now the Cardinals' GM — are out. Brinker, named the Titans' assistant GM/strategy, spent 12 years working under Ted Thompson and then Brian Gutekunst in Green Bay. Like Brinker, Robinson stayed on with his former team — the Falcons — after a GM change. The Thomas Dimitroff hire spent two years under Terry Fontenot, finishing as Atlanta's college scouting director. He carries the title of assistant GM/personnel.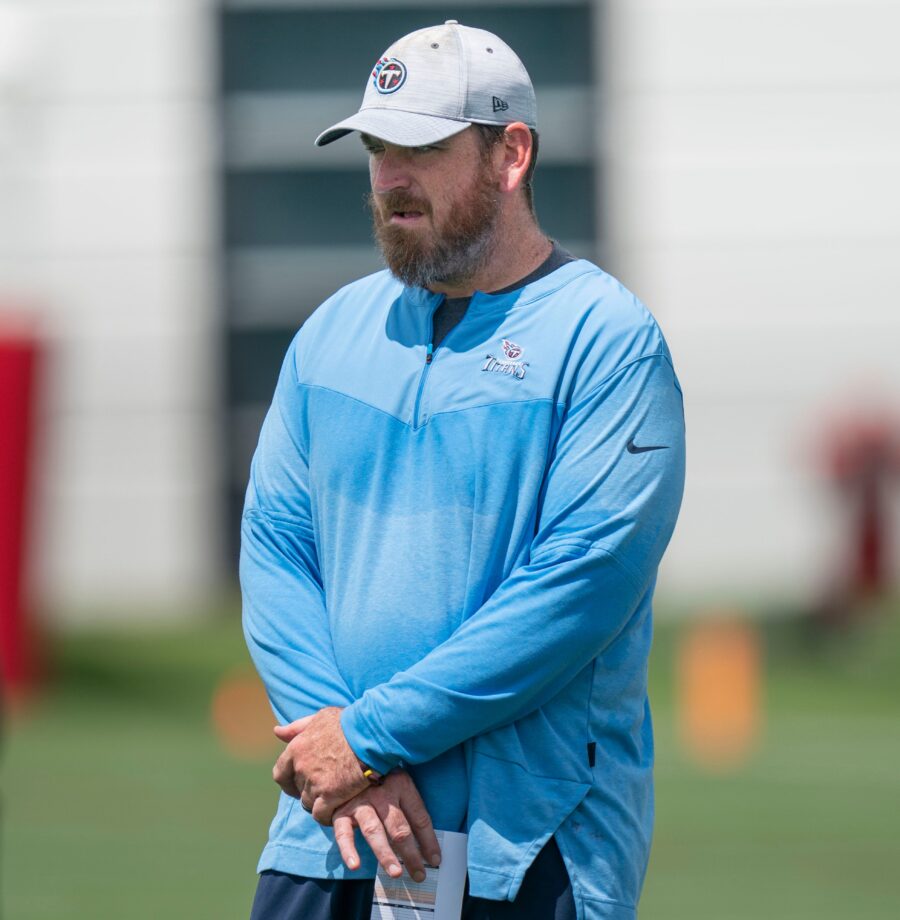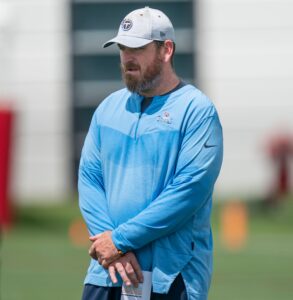 Todd Downing lost his Raiders OC gig after one season and saw a DUI arrest key a downfall with the Titans, whose offense talent lessened during his second season. Internal and NFL investigations ensued, with Downing's arrest coming in Tennessee shortly after the Titans concluded a Thursday trip to Green Bay, but the ousted OC is now with the Jets.
Like Downing and Arthur Smith before him, Kelly, 36, earned the Tennessee OC job via promotion. The former Texans OC joined the Titans as pass-game coordinator in 2022, coming over after an eight-year stay in Houston. The longtime Bill O'Brien right-hand man called plays for the Texans during the 2020 and '21 seasons. Kelly, who is the older brother of ex-Titans tackle Dennis Kelly, spent three seasons as Houston's OC. The Texans finished 13th in total offense in each of Kelly's first two seasons, but after the Deshaun Watson fiasco led to the team parking the embattled Pro Bowler as a healthy scratch, the team's offense predictably sank to the NFL's basement in 2021. After that last-place offensive ranking, the Texans fired Kelly and HC David Culley.
The Titans' depth chart points to Petit-Frere getting his job back once the suspension ends. Unlike a handful of players found to have bet on NFL games, Petit-Frere was popped for making a bet on another sport while on team grounds. That will allow the 2022 third-round pick to salvage his second season. Hubbard, who has not been a regular starter in four years, could provide swing depth once Petit-Frere (16 starts as a rookie) returns. The player Petit-Frere beat out for the RT job last year, 2021 second-rounder Dillon Radunz, remains on Tennessee's active/PUP list after suffering a late-December ACL tear.
Top 10 cap charges for 2023:
Tennessee's payroll figures to look much different in 2024, with Tannehill likely — barring another contract agreement ahead of his age-36 season — coming off the books. The former injury-prone Dolphins castoff resurrected his career as a Titan and should generate a market next year. For 2023, however, the Titans need the veteran QB.
Barring Levis showing immediate readiness, Tannehill should have the reins for most, if not all, of the upcoming season. It would probably take Levis displaying considerable progress, the Titans stumbling out of the blocks and a contract restructure — to lower Tannehill's big paragraph 5 number ($27MM) — for a QB trade to become realistic.
After toppling a wounded Titans team, the Jaguars are favored to stay atop the AFC South. In Vrabel's five years at the controls, the Titans have only finished under .500 once. Even as the team jettisoned several veterans, it is difficult to see a decline from last year's 7-10 place coming. This could mark the end of an era, given Tannehill and Henry's contract situations, but the Titans still have prime-years talent left over from the 12-5 2021 squad. The presences of that nucleus, which returns Landry after a full-season absence, should keep the Titans competitive with the Jags this season.
Follow @PFRumors