3:36pm: The NFL's all-time scoring leader confirmed he will hang up his cleats. Vinatieri acknowledged during an appearance on The Pat McAfee Show (video link) he will not attempt to play a 25th season. An official announcement should follow soon, and the longtime Patriots and Colts kicker should be expected to land in Canton at some point.
9:28am: Ideally, Adam Vinatieri would like to play through his 49th birthday in December. But, at this stage, the longtime NFL kicker doesn't see it happening.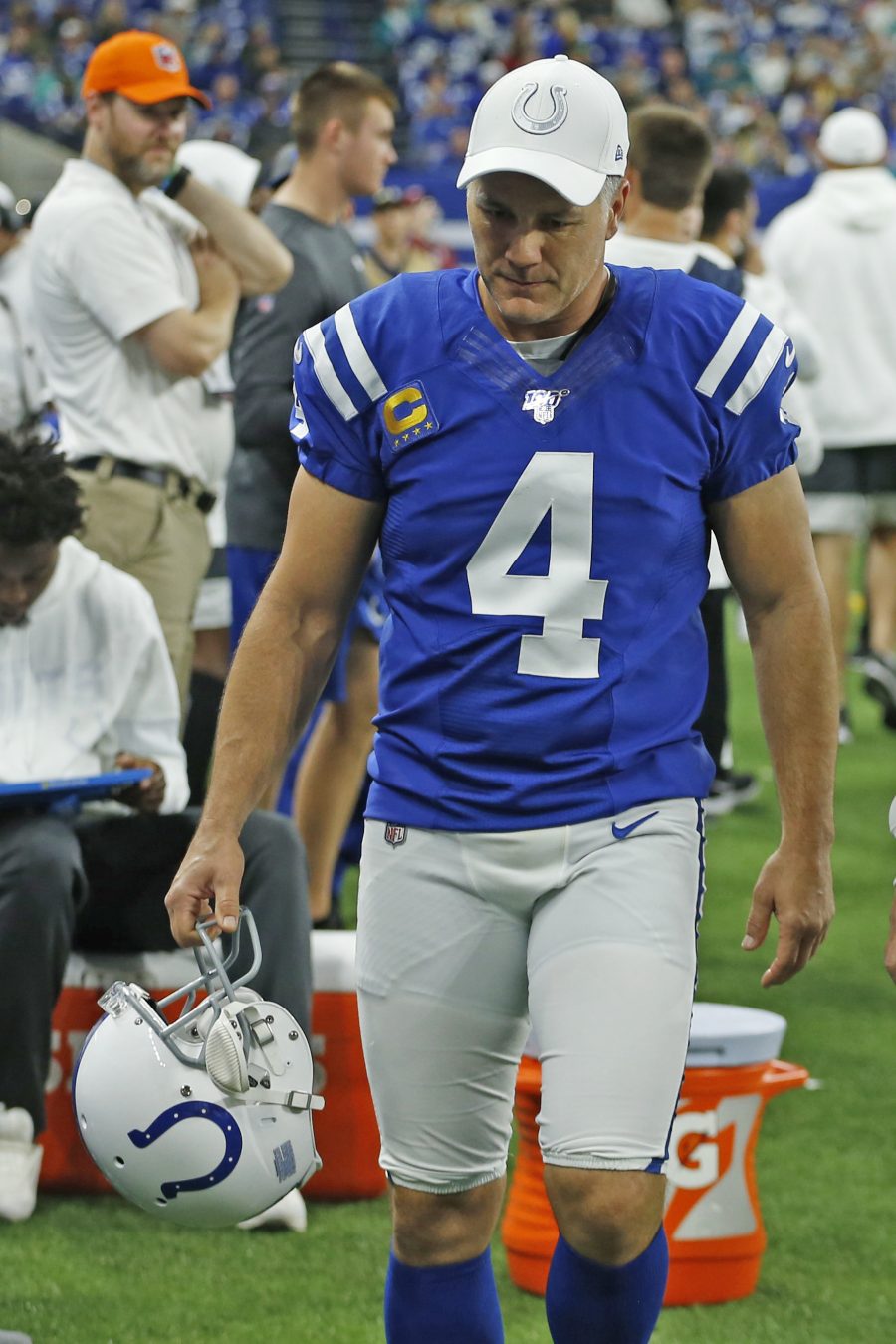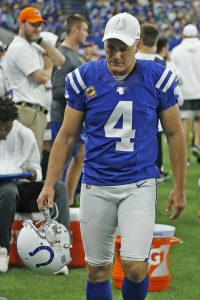 "I haven't officially retired, but I'm probably on that way," Vinatieri said in a recent interview with Morten Andersen (via the Indy Star). "Like I said, I'm continuing to do stuff to try and get there. It's just not … there might be a time to officially do that here in the near future."
Vinatieri's contract with the Colts expired at the end of the 2019 season, making him an unrestricted free agent. The veteran planned on returning to the field in 2020, but quarantine life hampered the rehabilitation of his surgically-repaired knee. Meanwhile, the Colts moved on to undrafted rookie kicker Rodrigo Blankenship.
On the whole, Vinatieri's career has been legendary. Over the course of 24 seasons, he captured four Super Bowl rings, three First Team All-Pro nods, and countless clutch kicks. His late-year injury resulted in his first missed game since Super Bowl XLIV. And, with the Colts, he had perfect attendance dating back to 2010.
With that said, Vinatieri did show some signs of slowing down in 2019. He made just 17 of his 25 field goal tries and 22 of his 28 extra points. The Colts had issues beyond the special teams unit, of course, but those misses did not help matters as they dropped out of playoff contention.
"When you get to be our age, and you've kicked as many balls as we have, things start to wear out a little bit," Vinatieri said. "Unfortunately, it was a little bit more than we were hoping. We knew we had some stuff in (the knee) that needed to be fixed. But when our surgeon went in there, he said, 'I'm not giving you the 40,000-mile overhaul; it looked like we gave you the 80,000-mile overhaul.'"
If Vinatieri returns for another NFL season, it'll be a historic feat. Currently, quarterback/kicker George Blanda holds the league's all-time record on that front having played at the age of 48 in the 1975 season.
Photo courtesy of USA Today Sports Images.