12:12pm: Mike Chappell of CBS 4 says Vinatieri's surgery is to repair meniscus and patellar issues. Those issues have certainly contributed to Vinatieri's struggles this year, and apparently Vinatieri believes he can return to form after he recovers. He wants to at least give himself a chance to kick for a 25th season, which is why he is undergoing the surgery now. "But I promise you one thing: I'm gonna bust my dang ass every day from Wednesday until whenever to give myself a chance to see [if I can keep playing]," Vinatieri said. "If it's there, it's there. If it's not, it's not."
09:23am: Adam Vinatieri's season is over, and his career may be as well. Per Adam Schefter of ESPN.com, Vinatieri will undergo season-ending knee surgery, and the Colts will place him on IR (Twitter link).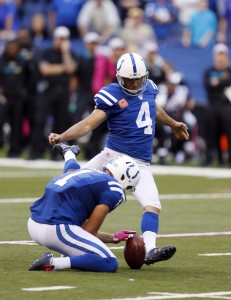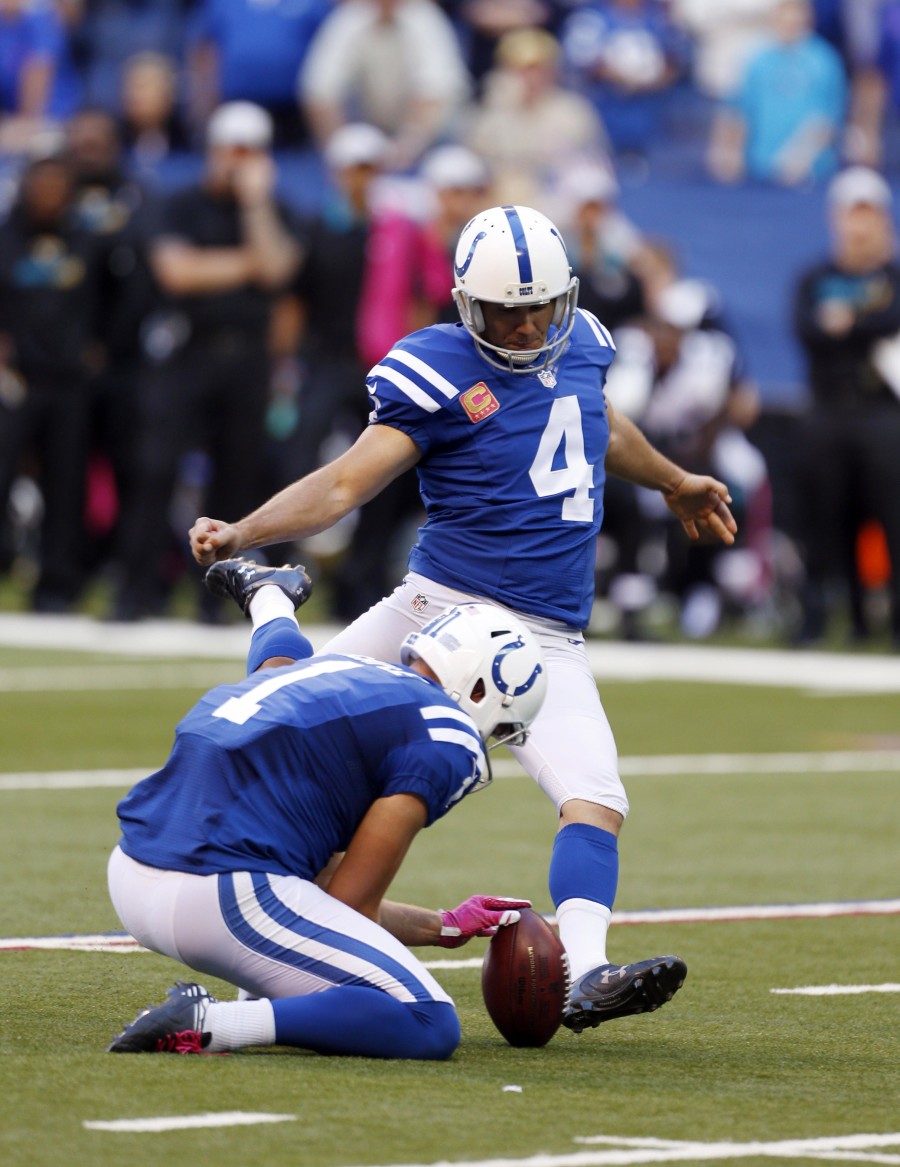 Vinatieri missed Sunday's loss to the Buccaneers with the knee injury, and given that the soon-to-be 47-year-old was in the midst of the worst season of his storied career, it would not be a surprise to see him hang up the cleats.
If so, it would be a disappointing end for the future Hall-of-Famer. He ends the 2019 campaign having converted just just 17-of-25 field goals and 22-of-28 extra points, and his struggles are one of the reasons why Indianapolis is all but eliminated from playoff contention.
In the long run, though, that will just be an unpleasant footnote to a tremendous resume that includes four Super Bowl rings, three First Team All-Pro nods, and a bevy of clutch kicks. Sunday's game was also the first he had missed since Super Bowl XLIV, and he had kicked in every Colts game over the past 10 seasons.
The Colts will likely to continue to deploy Chase McLaughlin in Vinatieri's absence, though McLaughlin did miss a field goal try in Indy's three-point defeat to Tampa Bay.
Photo courtesy of USA Today Sports Images.