Philadelphia might not be big enough for two big-time tight ends. But, while we wait to see what happens with Zach Ertz, Dallas Goedert says he's still in talks about a new multi-year deal (via NJ.com).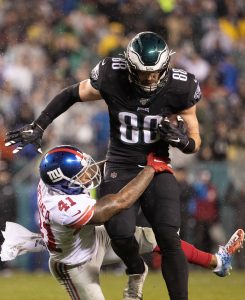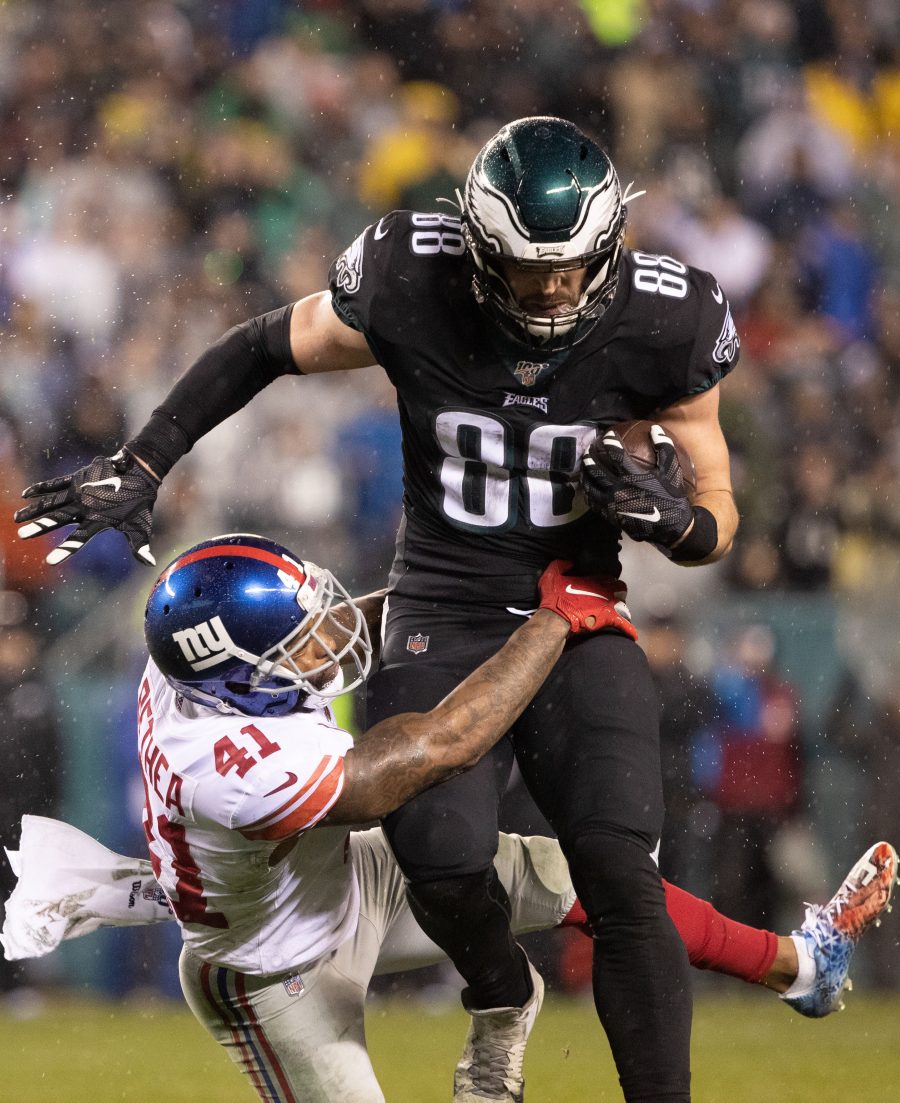 "I think contract stuff is still in discussions, a little bit," Goedert said. "I'm not too worried about that. I have to go out there and play really good football. I've got to worry about getting better 1% every single day … I'm leaving my contract stuff to my agent."
Goedert is slated to earn $1.24MM this year and serve as the Eagles' No. 1 TE. He's been in the mix since his 2018 rookie year, though he's spent the bulk of his career in Ertz's shadow. After a 2019 campaign that saw him haul in 58 receptions for 607 yards and five scores, Goedert continued to produce through the first two-plus games of the 2020 season, hauling in 13 receptions for 138 yards and one score before succumbing to an ankle injury. After some time on IR, he returned to finish with 46 grabs, 524 yards, and three TDs in eleven games.
Moving forward, the Eagles have big plans for Goedert and young quarterback Jalen Hurts. Hurts still has plenty to go on his rookie deal, so their next step will be to keep key cogs like Goedert under club control.
"If I could get the contract extension, I would love to be in Philly forever," Goedert said. "Having the second contract is the ultimate goal, so the sooner you can get to it, I feel like it's the better. But, either way, whether I get it or not, I'm going to have the same mentality."
Photo courtesy of USA Today Sports Images.