After losing starting linebacker Denzel Perryman to free agency and allowing Jayon Brown to walk after ending the year on injured reserve, the Raiders' linebacker depth is a bit sparse. According to Vic Tafur of The Athletic, it would make a lot of sense for Las Vegas to sign a veteran free agent or two before the year starts.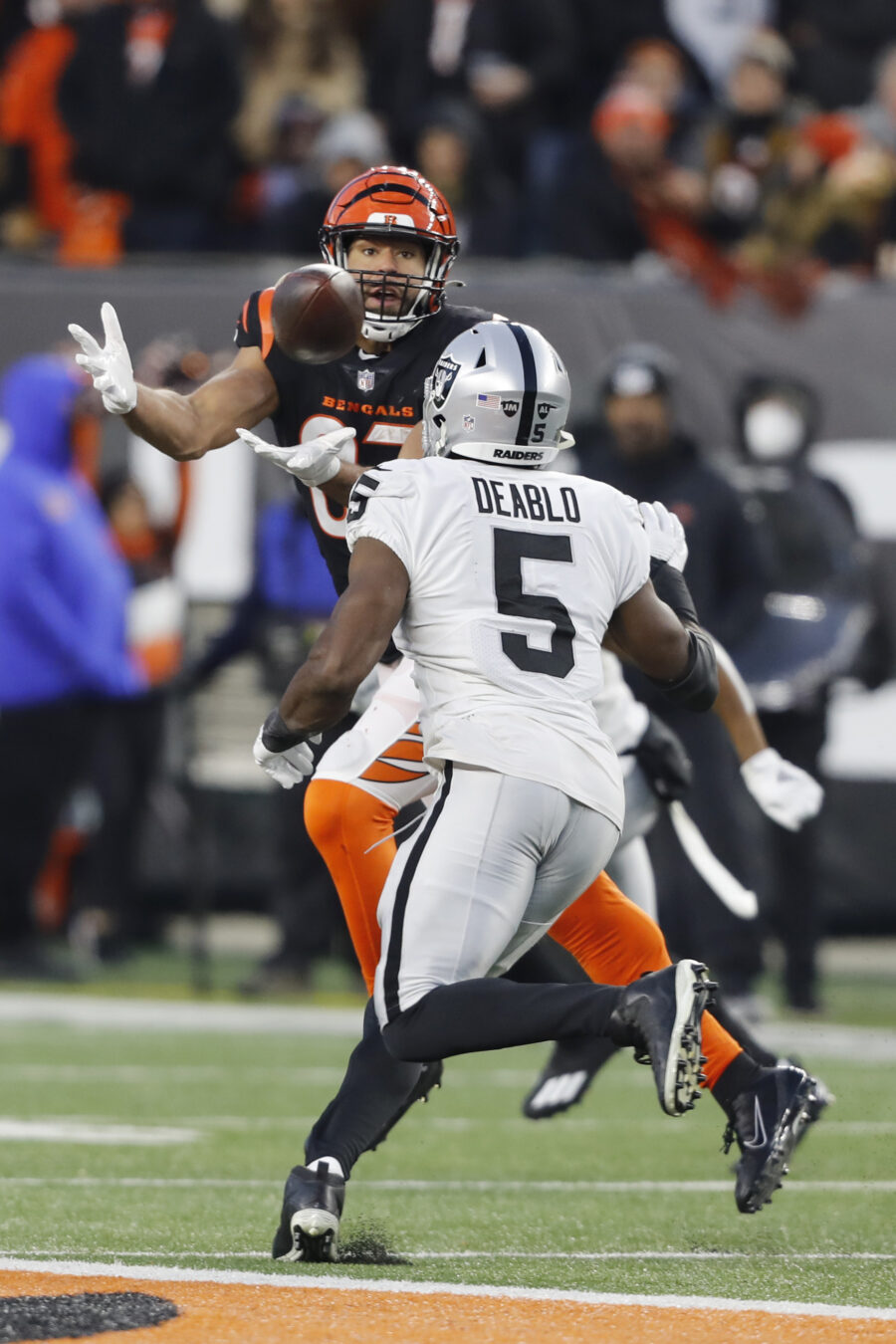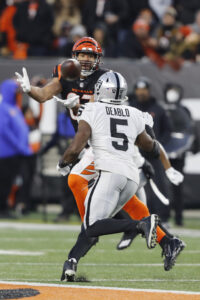 Only eight linebackers saw snaps for the Raiders last seasons, so with eight currently on the roster, the number of bodies is a problem but maybe not the most pressing one. The steep decline in experience and talent is a more troubling situation, though. Last year's group was led by the Pro Bowler Perryman, second-year starter Divine Deablo, and Brown. Due to various injuries, each of the three missed at least five games last year, with Deablo and Brown appearing in just under half of the team's contests. The absence of their top players led Las Vegas to lean on undrafted rookie Luke Masterson and veteran Blake Martinez. The team also utilized Harvey Langi, Darien Butler, and Curtis Bolton, but the three were mainly relegated to special teams.
Deablo returns to lead a group of de facto starters that includes free agent signing Robert Spillane and Masterson. None of the three have ever started for more than half of an NFL season, but all will enter 2023 as full-time starters. Deablo was off to a strong sophomore season before injury, racking up 74 total tackles in just eight games as a full-time starter. After initially signing as an undrafted free agent with the Titans, Spillane broke out in 2020 as an injury replacement for Steelers starter Devin Bush. Bush's return resulted in a diminished role for Spillane the next year, but he finally earned more time on defense last season in Pittsburgh. Masterson handled himself admirably when thrust into action as a rookie last year, but ultimately, he has a ways to go before proving himself to be an asset to the starting lineup.
Aside from those three contributors, the team returns reserves Bolton, Butler, and Kana'i Mauga, an undrafted rookie who didn't see any playing time last season in Las Vegas. While those three didn't contribute much last year and shouldn't be relied upon too much this season, perhaps some depth will be provided from the team's sixth-round draft pick out of Florida, Amari Burney. Burney projects as an outside linebacker after serving in a hybrid safety/linebacker role for the Gators throughout his career. He started all 13 of the team's games as a fifth-year senior and added strong contributions with 79 total tackles, nine tackles for loss, and four sacks. He provides some versatility, as well, as he tallied two interceptions, four passes defensed, and two forced fumbles. The Raiders also signed NC State's Drake Thomas as an undrafted free agent. Thomas was a tackling machine in Raleigh, reaching 99 and 101 total tackles over his final two seasons, respectively. Over that time, the disruptive defender tallied 32.5 tackles for loss and 13.5 sacks. If he can contribute near the same level as a pro, Thomas could add to the list of undrafted linebackers getting significant playing time on the Raiders defense.
It's hard to determine who Las Vegas might pursue to add some depth and experience to the room. Former Viking and Cowboy Anthony Barr is available and, although he's 31 years old, he still started 10 games for Dallas last season. Brown is still available if healthy and agreeable to a return. A couple years separated from a Pro Bowl season, Jaylon Smith is available after starting 11 games for the Giants last year. Rashaan Evans is still fairly young and hit free agency after starting every game for the Falcons last season and racking up 159 total tackles. Kwon Alexander and Zach Cunningham should be available for relatively cheap, as well.
It does look like Las Vegas could desperately use some more experienced bodies in the linebackers room, especially after the onslaught of injuries they dealt with in 2022. There are plenty of options available out there if the team is looking. The Raiders just need to find the right fit for the right price or settle for what they're working with.