Former Vikings offensive lineman Mike Harris is hoping to return to the NFL, as Chris Tomasson of the Pioneer Press writes. A congenital brain condition forced him to retire in 2017, but he's keeping his fingers crossed for good news in January when he meets with specialists.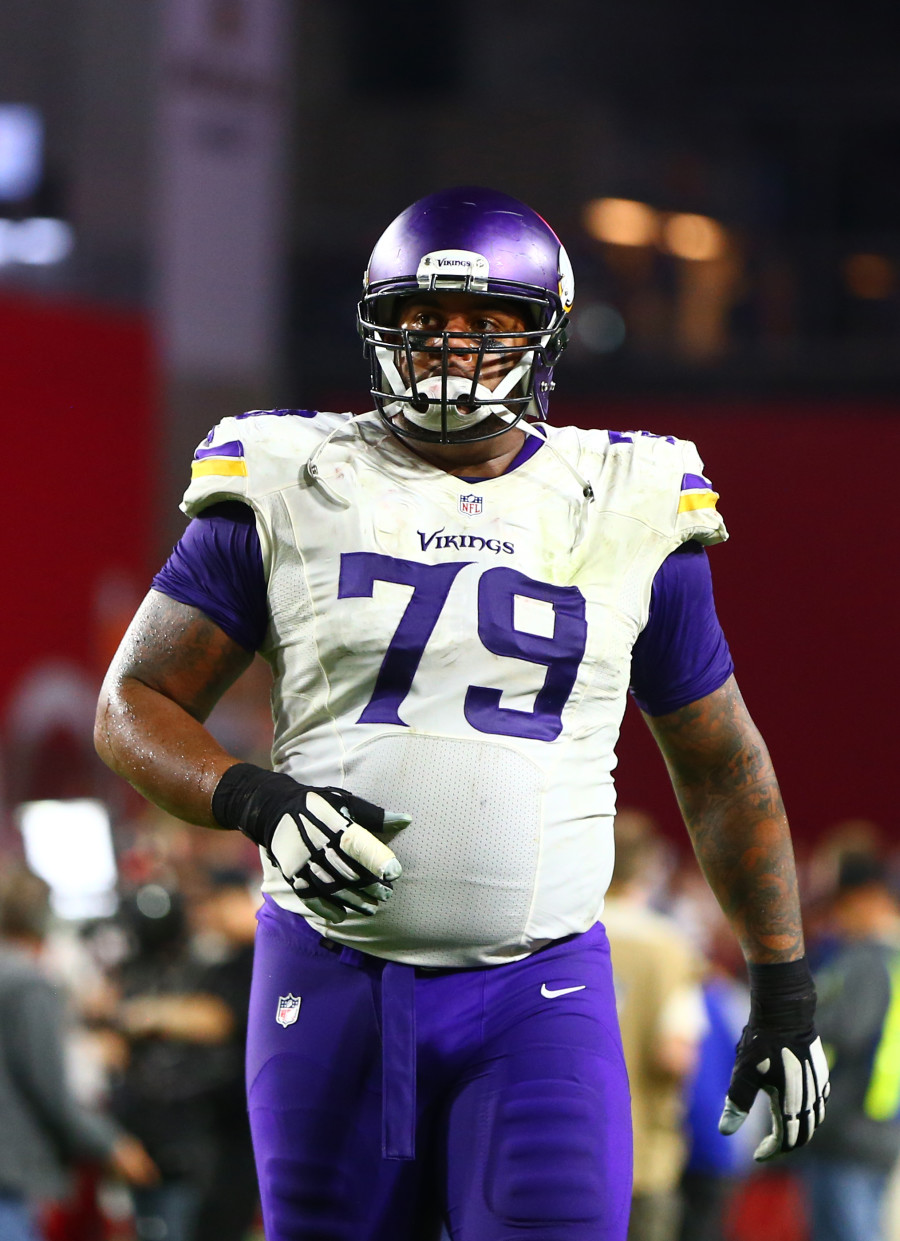 Harris stayed close to the Vikings this year, serving as an NFL uniform inspector for Vikings home games. His itch to play hasn't subsided much from the sidelines.
"Every game I'm out there at U.S. Bank Stadium, hearing that (Gjallarhorn) blow, hearing the crowd going, I miss being on the field playing,'' said Harris.
Before the diagnosis, Harris served as a key cog for the Vikings in 2014 and 2015. In 2015, he started all 16 games at right guard, but he spent the 2016 season on the non-football illness list. If he gets good news, Harris could be back on the field sometime next year.
"That would be a cool comeback story, wouldn't it?'' Harris said. "It would truly be a miracle. But anything's possible. I just turned 31, so I'm a little bit older, but my body feels great. The only thing that made me retire is just one little thing in my brain, but the rest of my body is excellent.''
Harris' brain arteriovenous malformation was repaired with surgery in 2017. After the operation, doctors told him there was just a 5% chance of recurrence. In a few weeks, Harris will find out whether or not a comeback attempt is advisable.