Had Tua Tagovailoa's November 2019 hip injury not occurred, the 2020 draft may have played out differently. But the Dolphins still selected the prized Alabama prospect fifth overall. Tagovailoa battled inconsistency as a rookie, however.
The young southpaw quarterback acknowledged Wednesday he dealt with hip pain during his rookie season. Tagovailoa added (via the South Florida Sun-Sentinel's Safid Deen, on Twitter) his hip feels "10 times better" than it did last season.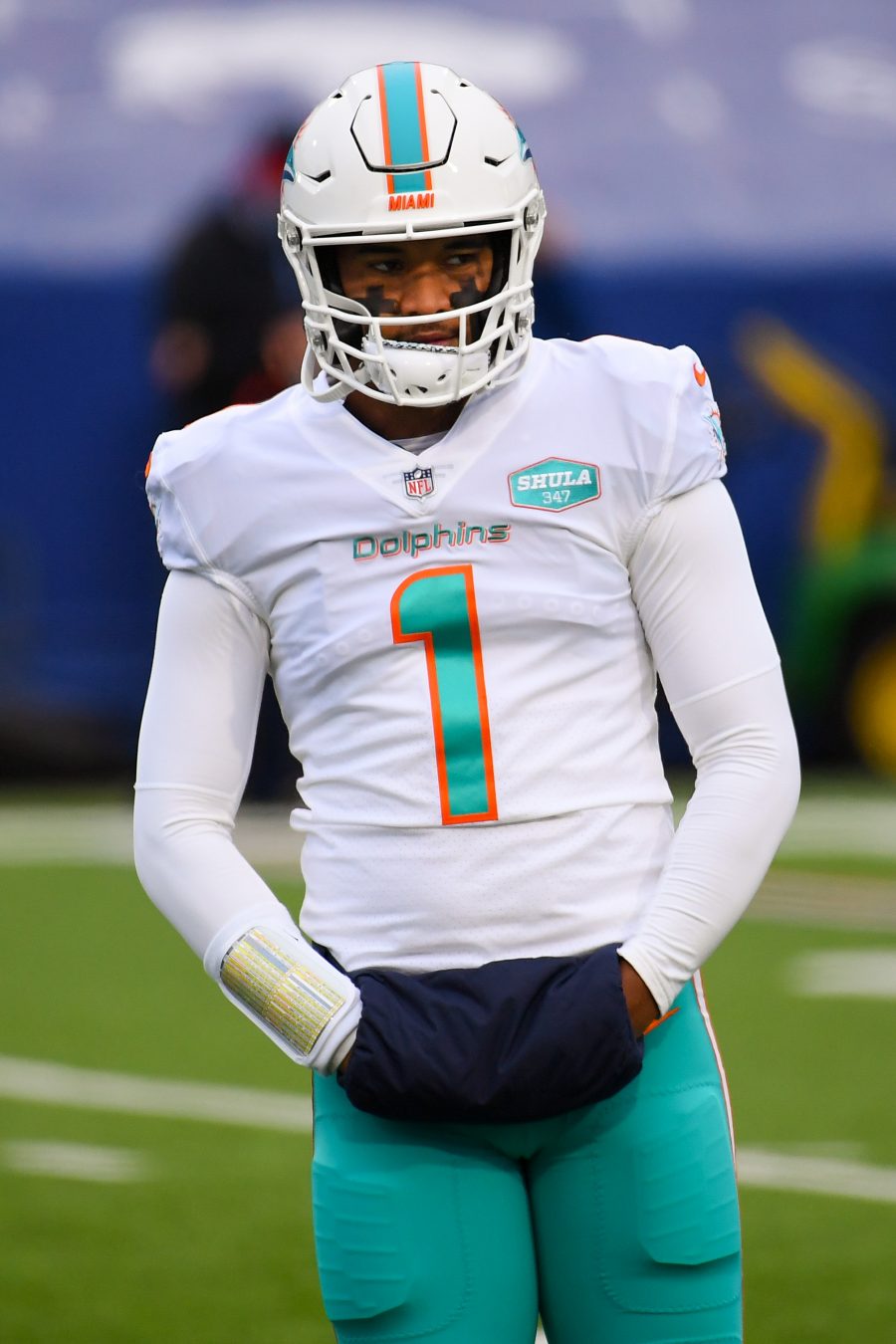 Tua is now 18 months removed from the right hip dislocation that ended his Crimson Tide career. The 23-year-old passer said he has been able to go through an extensive full-body strength regimen this offseason, via Barry Jackson of the Miami Herald, whereas his 2020 offseason consisted largely of medical exams and rehab. The Dolphins passed Tua on a physical last February, and he continued to trend in the right direction ahead of the season. Despite owner Stephen Ross being concerned about Tagovailoa's health, Brian Flores promoted him to the starting role in mid-October — less than 11 months after the hip injury.
Tagovailoa ranked 26th in Total QBR as a rookie — behind No. 1 overall pick Joe Burrow and well behind No. 6 choice Justin Herbert — and was benched for Ryan Fitzpatrick on multiple occasions. The second-year QB now admits his playbook comprehension left a bit to be desired.
"Last year, for me, I wasn't as comfortable just in general. I wasn't comfortable calling plays," Tagovailoa said, via ESPN.com's Cameron Wolfe. "I just didn't have the comfortability of checking plays, alerting plays. I just rode with the play, even if I knew it wasn't going to work. I was going to try to make it work.
"I didn't actually know the playbook, necessarily, really, really good, and that's no one else's fault but my fault. Our play calls were simple when I was in. I didn't have alerts and checks. Where now, I feel comfortable and I can maneuver my way through these things."
Though they were loosely connected to Deshaun Watson, the Dolphins equipped Tagovailoa with new wideouts Will Fuller and Jaylen Waddle. With Fitzpatrick now in Washington, Tagovailoa will have the chance to start 17 games. Though the Dolphins are expected to push for the playoffs, inviting more scrutiny on their quarterback, he will almost certainly be in better position to succeed in 2021.
Photo courtesy of USA Today Sports Images.