After a late-season turnaround nearly produced a second Super Bowl trip in three years, the 49ers saw trade rumors overshadow their offseason. Two chapters of Jimmy Garoppolo trade talks emerged — before and after a March shoulder surgery that changed the equation — and Deebo Samuel sent out a request to be moved. As San Francisco gears up for its sixth Kyle Shanahan season, Samuel and Garoppolo are back in the fold. The 49ers are once again expected to be a Super Bowl contender, but their quarterback variable hovers as one of the NFC's top wild cards.
Extensions and restructures:
One of many teams forced to navigate a rapidly changing wide receiver market this offseason, the 49ers negotiated perhaps the most obstacles en route to their extension. Samuel requested a trade in April, and reasons from his backfield usage to a desire to no longer live in California surfaced. In the end, the All-Pro's demands might have been simpler. Money talked. But it took a while for the parties to find a resolution.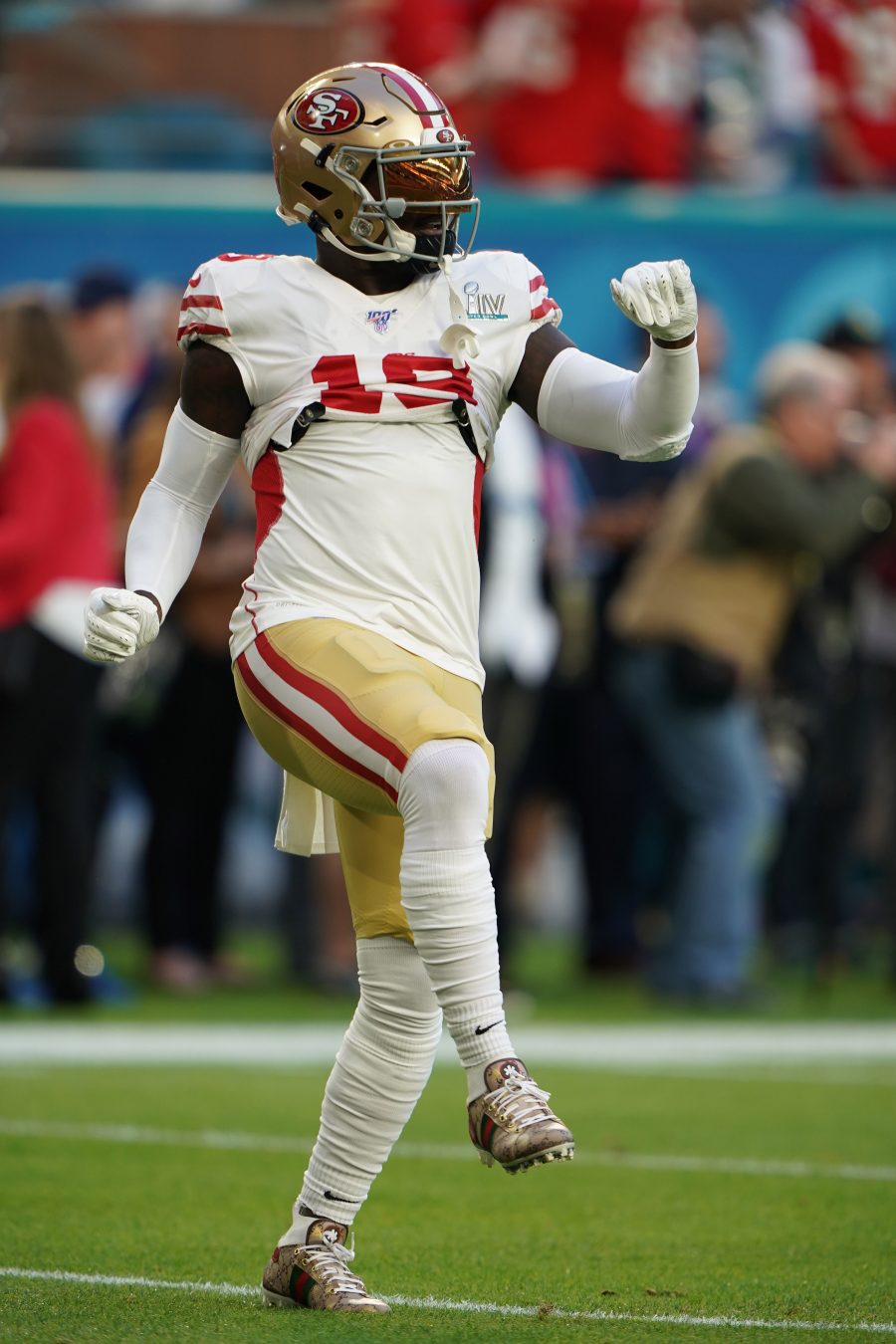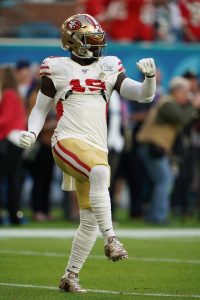 When Samuel fired off his trade request, no member of the talented sect of Day 2 receiver draftees from the 2019 class had landed extensions. The 49ers' initial offer was believed to have come in south of $19MM per year. As Davante Adams and Tyreek Hill were resetting the market — an effort that trickled down to the lot of fourth-year receiver extension candidates — a line of disgruntled pass catchers formed. Samuel was connected to a $25MM-per-year demand weeks before A.J. Brown secured that payout after a trade, but the 49ers held firm to protect their star receiving talent.
Multiple offers involving first-round picks were rumored to have come in for Samuel. The Jets, who were connected to just about every receiver trade rumor ahead of the draft, offered their No. 10 overall pick. But New York's proposal would have involved San Francisco's second-round pick coming back, limiting the offer's appeal. The Jets then chose Ohio State's Garrett Wilson, and the 49ers exited the draft without coming too close to trading Samuel. While the former South Carolina standout proceeded with the en vogue hold-in at both minicamp and to start training camp, he cashed in on a deal quite similar to the ones given to Terry McLaurin and D.K. Metcalf.
The Eagles and Commanders set the market for the young, extension-seeking wideouts. Samuel's $23.85MM-per-year contract checks in eighth at his official position, just south of Metcalf. But the 49ers gave their top receiver $10MM more in fully guaranteed money. Incentives are also tied to his backfield usage. Shanahan said Samuel concerns over his occasional work as a running back were not a factor during the negotiations, but the contract does include a $650K bonus for each 380-yard rushing season and a $150K bump for every slate in which Samuel rushes for at least three touchdowns.
During a season in which Samuel led the NFL in yards per catch — an 18.2-yard figure buoyed by the unique playmaker's perennially lofty YAC-per-reception number (10.4 in 2021) — he accumulated 365 rushing yards and eight rushing TDs. The latter number is miles ahead of where a traditional modern wideout has gone; no other post-merger receiver has tallied more than four rushing scores in a season. Prior to helping the 49ers eke out a playoff win in Dallas, Samuel became the only player in NFL history to compile 1,400-plus receiving yards and 300-plus rushing yards in a season. Samuel, 26, will not carry a cap number north of $10MM until 2023, helping the 49ers with their roster-construction efforts going forward.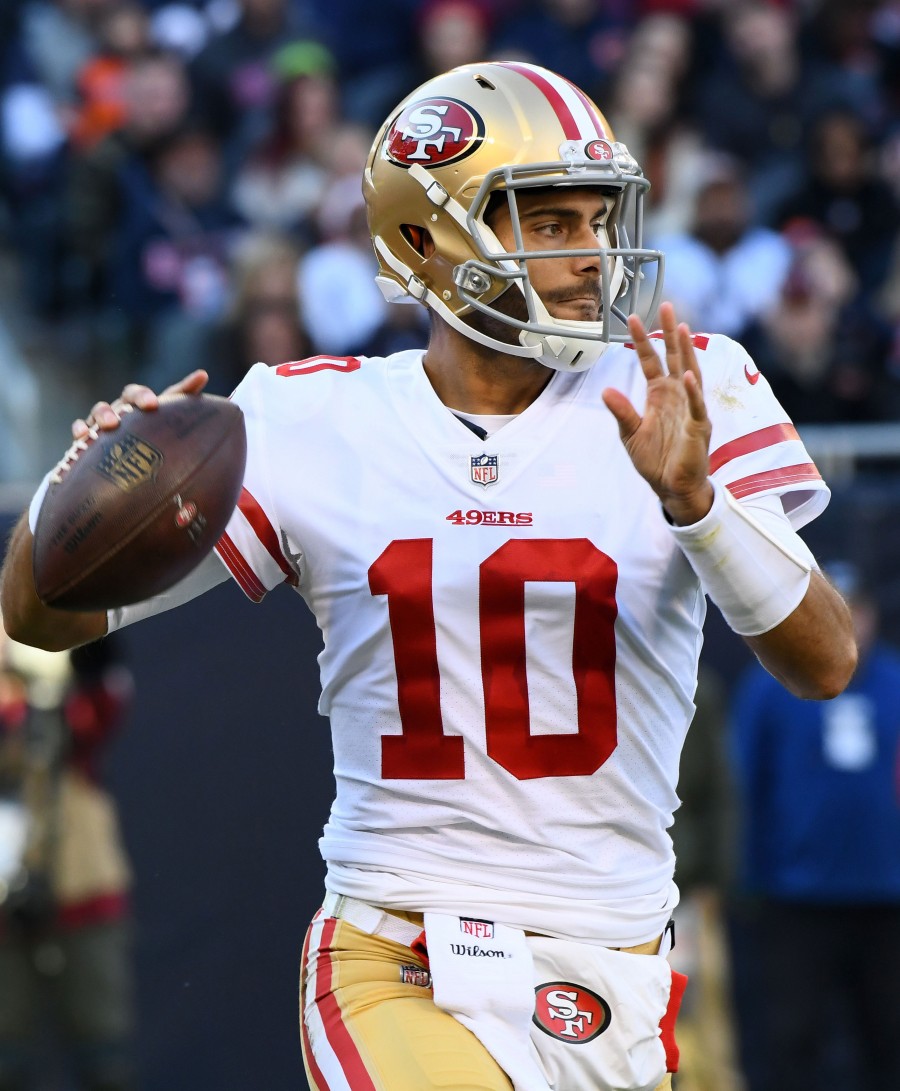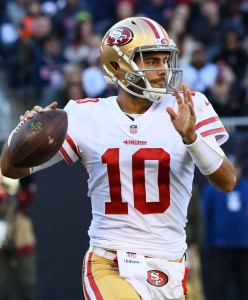 When the 49ers finally extended Samuel, they still had Garoppolo's $26.9MM cap number atop their payroll. But that number has since dropped below $14MM, giving the team much-needed flexibility entering the season. Although it took nearly the full offseason for the 49ers to find a solution, their creative Garoppolo plan may prove beneficial in more ways than one.
Immediately after the NFC championship game, 49ers brass confirmed their intention to trade Garoppolo. The franchise that had gotten two second-round picks from the Chiefs for Alex Smith in 2013 floated a Day 2 pick as the early asking price. Garoppolo, 30, undergoing thumb surgery in February did not hijack his market; his unexpected March shoulder operation did. The 49ers were talking to multiple teams on Garoppolo at the Combine, but after news of the shoulder procedure emerged just before the 2022 league year began, QB-needy franchises moved on rather than wait for Garoppolo to recover.
The Broncos, Browns, Commanders and Colts traded for starting QBs; the Steelers used a first-round pick on one. The Falcons and Saints turned to free agency to fill their needs. When the dust settled, the Panthers and Seahawks loomed as the only logical players here. Leery about Garoppolo's injury history, the Panthers went with Baker Mayfield. Intra-divisional QB trades are rare but not unprecedented, as deals involving Donovan McNabb (2010), Drew Bledsoe (2002) and Jeff Kemp (traded from the Rams to the 49ers in 1986) have shown. But the Seahawks, curiously, were not interested in trading for another QB after taking current backup Drew Lock in the Russell Wilson deal.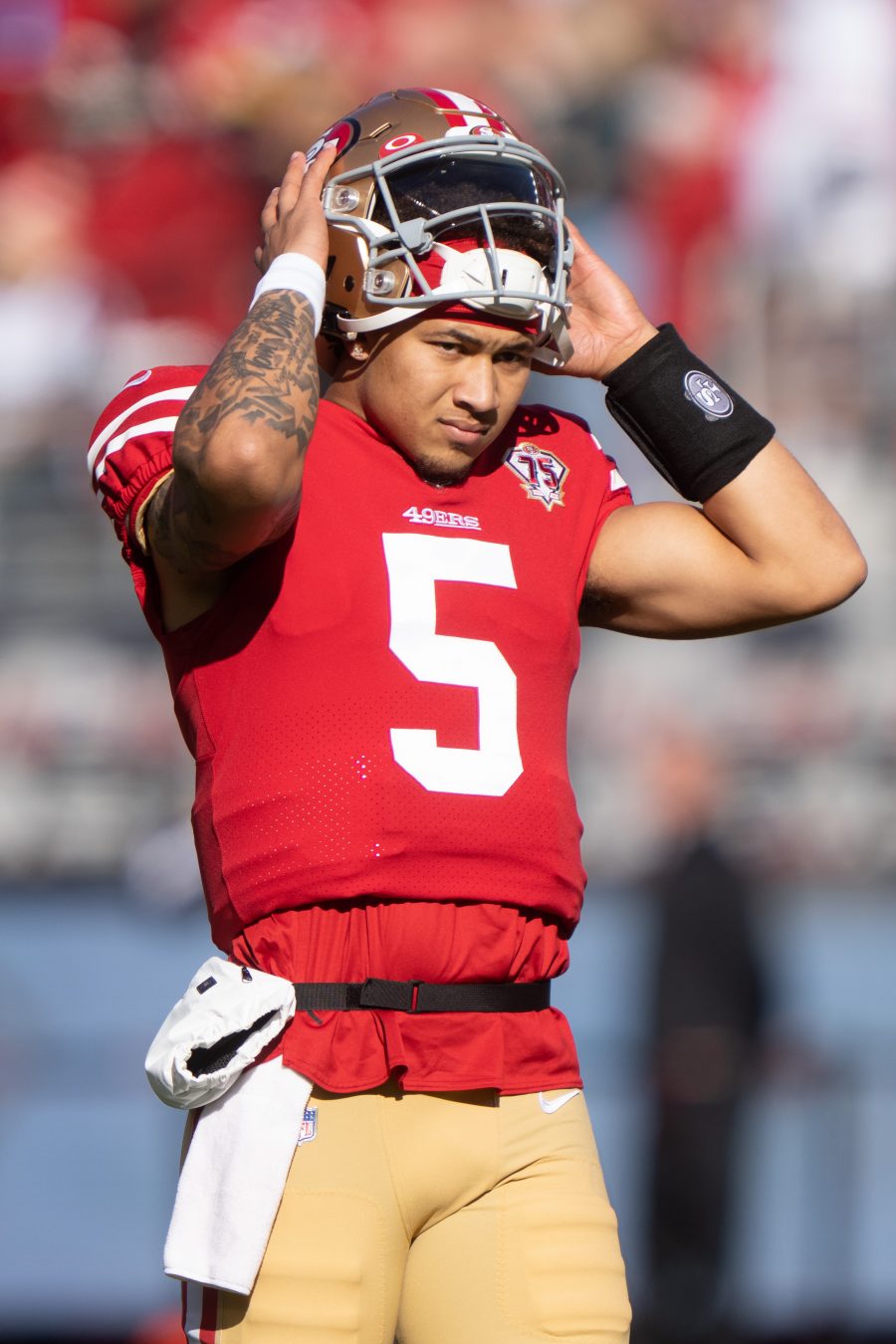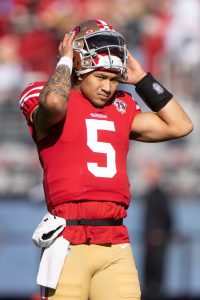 Seattle was rumored to be lingering as a free agency destination, and Cleveland — with Deshaun Watson's suspension increased to 11 games — did not get aggressive on Garoppolo to overtake Jacoby Brissett. This led to an outcome the 49ers teased but ultimately did not anticipate happening. Garoppolo's $24.2MM base salary dropped to $6.5MM, with an incentive package allowing his reworked contract to max out at $15.45MM. Considering the incentives are tied to Garoppolo playing, his return for a sixth 49ers season invites questions about Trey Lance.
The 49ers have oozed positivity on their prized prospect throughout the offseason, and Shanahan communicated to his new starter the potential plan for Garoppolo staying. But Lance has thrown 389 in-game passes since his high school graduation. He went through an uneven rookie year — one in which he did not threaten Garoppolo's job security, even as the starter encountered multifront injury trouble — but a finger injury is believed to have been responsible for some of Lance's early rockiness. But the Shanahan-Mac Jones pre-draft connection has not completely receded. And Lance now has a two-time NFC championship game starter healthy, following a four-month rehab process, and with money tied to his 2022 playing time.
This does not bring the skill level the Joe Montana–Steve Young controversies of the late 1980s did, but Lance-Garoppolo should generate considerable intrigue given the talent the 49ers' roster holds. A high-ceiling but raw prospect will attempt to hold off a high-floor veteran who has two top-13 QBR finishes (and a slew of injuries) as a 49er.
This 11th-hour compromise's potential effect on Lance's development notwithstanding, Garoppolo staying protects the 49ers against the ex-Division I-FCS star not being capable of leading a Super Bowl contender just yet. Barring Lance showing he is more than ready to take over early in the season, and the 49ers reopening Garoppolo trade talks (with a contract now easier to move), Garoppolo (33-14 as a 49ers starter) stands to hover. Ahead of his 2023 free agency, Garoppolo's usage will easily provide one of the NFL's top storylines.
Free agency additions: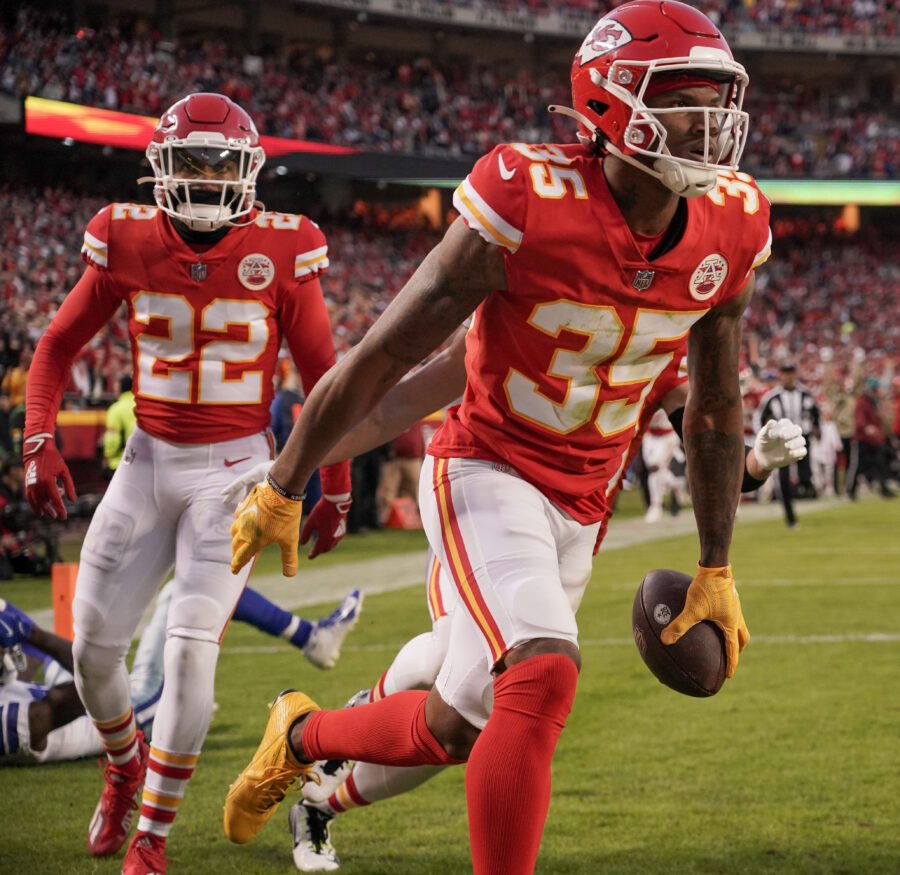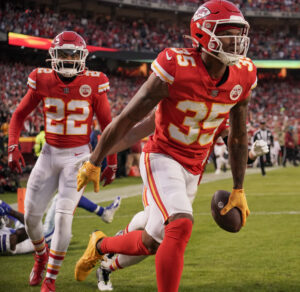 Cooper Kupp and Odell Beckham Jr. carved up the 49ers' secondary during the Rams' NFC title game triumph, which reversed the Shanahan-over-Sean McVay trend that had formed in this rivalry. And Ward's contract is the biggest cornerback deal the 49ers have authorized under the Shanahan-Lynch regime. The 49ers entered 2021 light at corner; their 2022 outlook is a bit rosier after poaching Ward from the Chiefs.
While San Francisco did spend a bit for Richard Sherman in 2018, Kansas City has not devoted notable funds to this position in ages. That led Ward out of Missouri.
A former Cowboys UDFA that landed with the Chiefs via a 2018 trade for guard Parker Ehinger, Ward emerged as a Chiefs starter for three seasons. He notched career-best marks in completion percentage allowed and passer rating as the closest defender in 2019 and delivered his best yards-per-target number in 2021. Pro Football Focus viewed 2021 as Ward's best season, slotting him as a top-25 corner.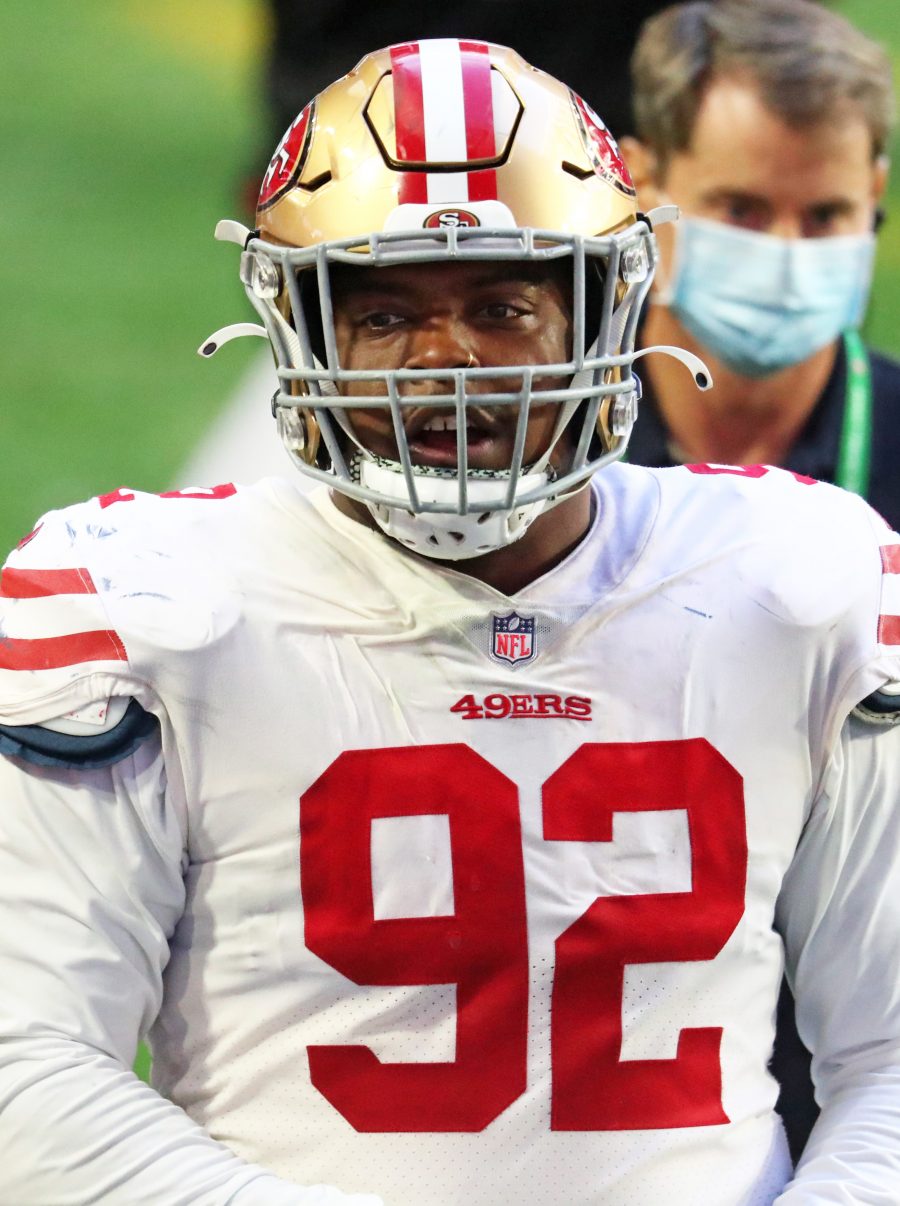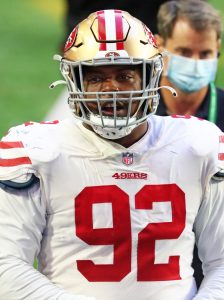 Ward's struggles against Ja'Marr Chase became late-season highlight fodder, but he was one of the top corners on the market. Ward, 26, fetched the second-most money among UFA corners this offseason — behind only J.C. Jackson — and will be expected to anchor the 49ers' coverage corps. Playing on a defense that houses Nick Bosa, Arik Armstead and Fred Warner stands to help Ward succeed in doing so.
San Francisco adding Hyder for just $1.5MM could be a key move for its defensive line. Hyder, 31, led the 2020 49ers with 8.5 sacks. That came without Bosa drawing double-teams, with the Pro Bowler going down early that year. The former Lions UDFA struggled in his one Seahawks season, but the 49ers are set to deploy Hyder as a rotational rusher on a deep D-line. Hyder joins Samson Ebukam, midseason trade acquisition Charles Omenihu and second-round pick Drake Jackson as Bosa edge sidekicks.
Re-signings: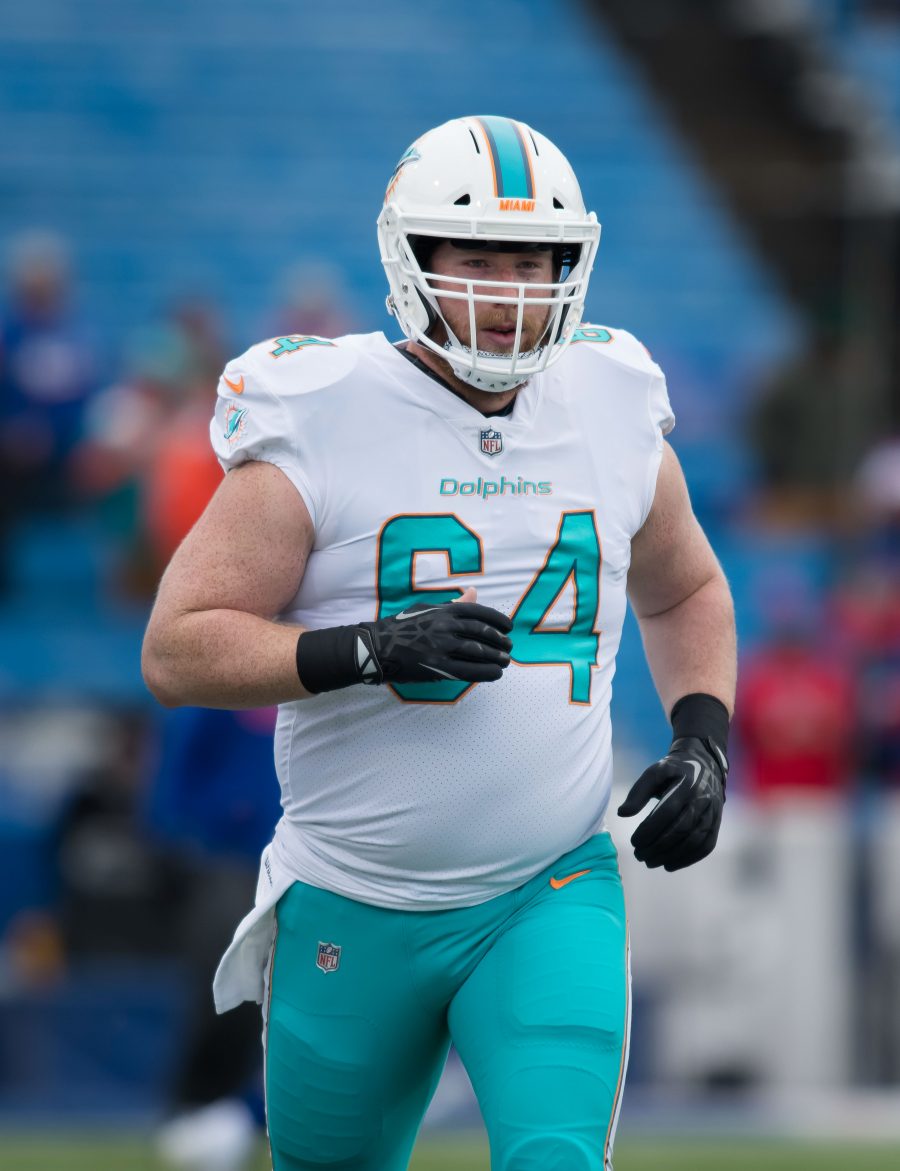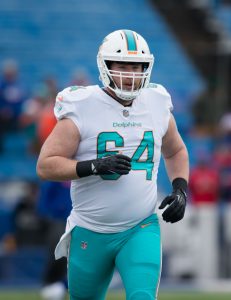 The 49ers were able to bring back some key depth pieces and/or unexpected starters at league-minimum prices. Although Hurst is out for the season and Verrett has a strong case as the NFL's most injury-prone player (he is on the team's reserve/PUP list to start the season), the other returning role players figure to see frequent time.
A 2021 afterthought, Brendel is now a key figure for a 49ers line that is set to be light on interior experience. The 49ers resisted calls to sign a veteran to replace Alex Mack; they are simply promoting Mack's seldom-used backup. A former UDFA who was with 49ers O-line coach Chris Foerster in Miami, Brendel played six offensive snaps last season. The seventh-year veteran has three career starts. The 49ers tried two-year right guard Daniel Brunskill at center early in camp, but the team prefers the veteran as its interior swingman. Considering what the team is trying at guard, its insistence to use the soon-to-be 30-year-old Brendel as its pivot represents part of a dicey O-line strategy as Lance settles in.
Better known in MLB circles as the player that ignited Tommy Pham's bizarre fantasy-spurred slap of Joc Pederson, Wilson looks again to be the 49ers' top backup. The team has used third-round picks on backs in each of the past two years, but The Athletic's Matt Barrows notes Wilson's grip on the No. 2 RB job remains firm.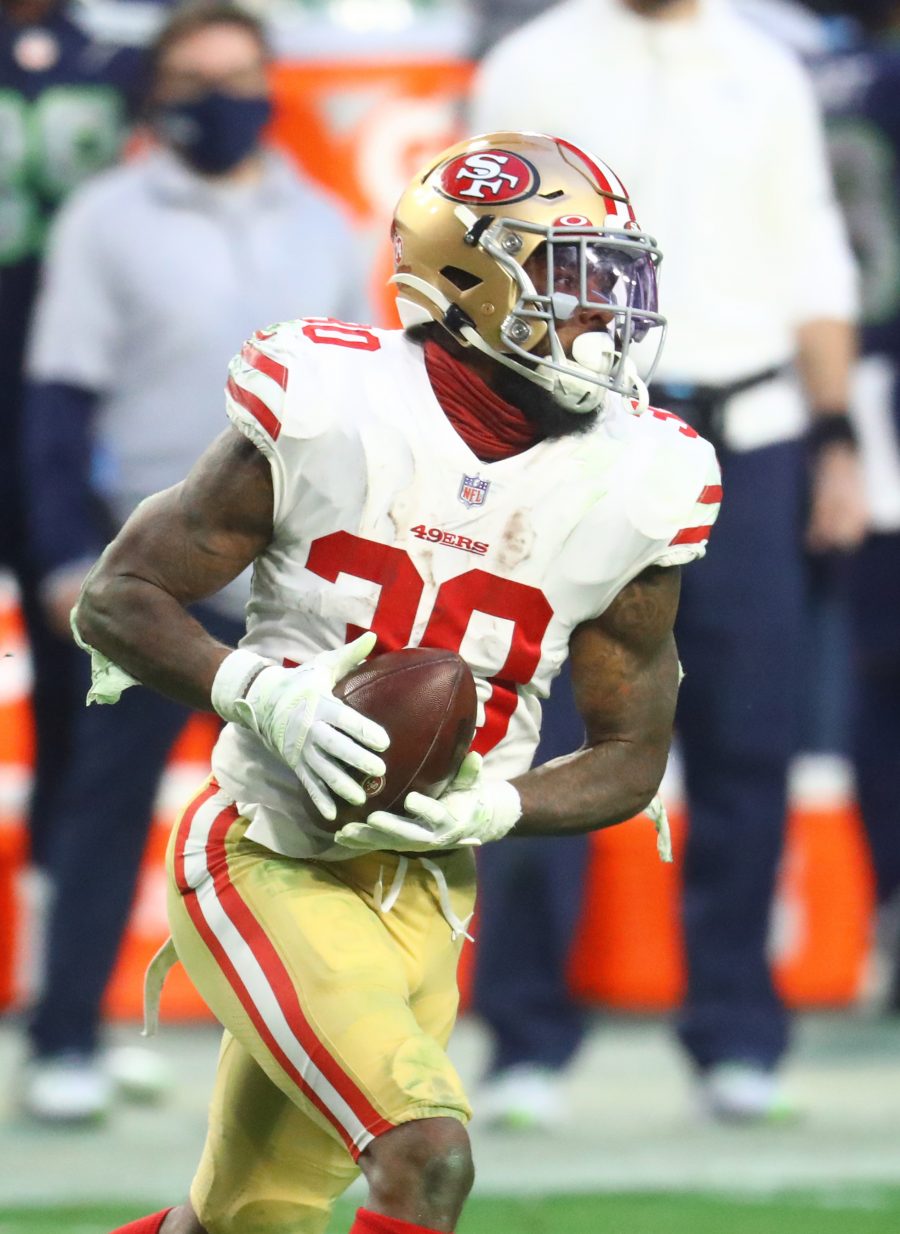 Wilson, who has signed low-cost 49ers deals in each of the past two offseasons, was better in 2020 — when he averaged 4.8 yards per carry and posted a 183-yard Week 16 outing in Arizona — but missed half of last season due to a foot injury. After a smoother offseason, Wilson should be back as a quality reserve behind the oft-injured Elijah Mitchell.
The two seasons in which Verrett has logged heavy participation — 2015 and '20 — have ended with a Pro Bowl (2015) and a top-10 Pro Football Focus grade (2020). In every other season, injuries have wrecked the former first-round corner's years. Verrett has torn both ACLs and an Achilles during his pro career, but the 49ers continue to value the former Chargers draftee. Verrett, 31, is finishing up rehab from his second ACL tear and has made it past one game in just one of the past five seasons. 2022 likely profiles as the veteran cover man's last chance.
Anything the TCU alum contributes this year should be considered a bonus, but Verrett as a backup option behind Ward and Emmanuel Moseley gives the 49ers quality — albeit unreliable — depth. Both Verrett and starting safety Jimmie Ward are out of the mix to start the year. The elder of the 49ers' two DB Wards will miss at least four games due to a hamstring injury sending him to IR.
Notable losses:
A host of talent departed the Bay Area this year. The most notable changes came up front. Three of the 49ers' five O-line starters from last season's stretch run are gone, leaving an unusual plan in place — for a contending team, at least.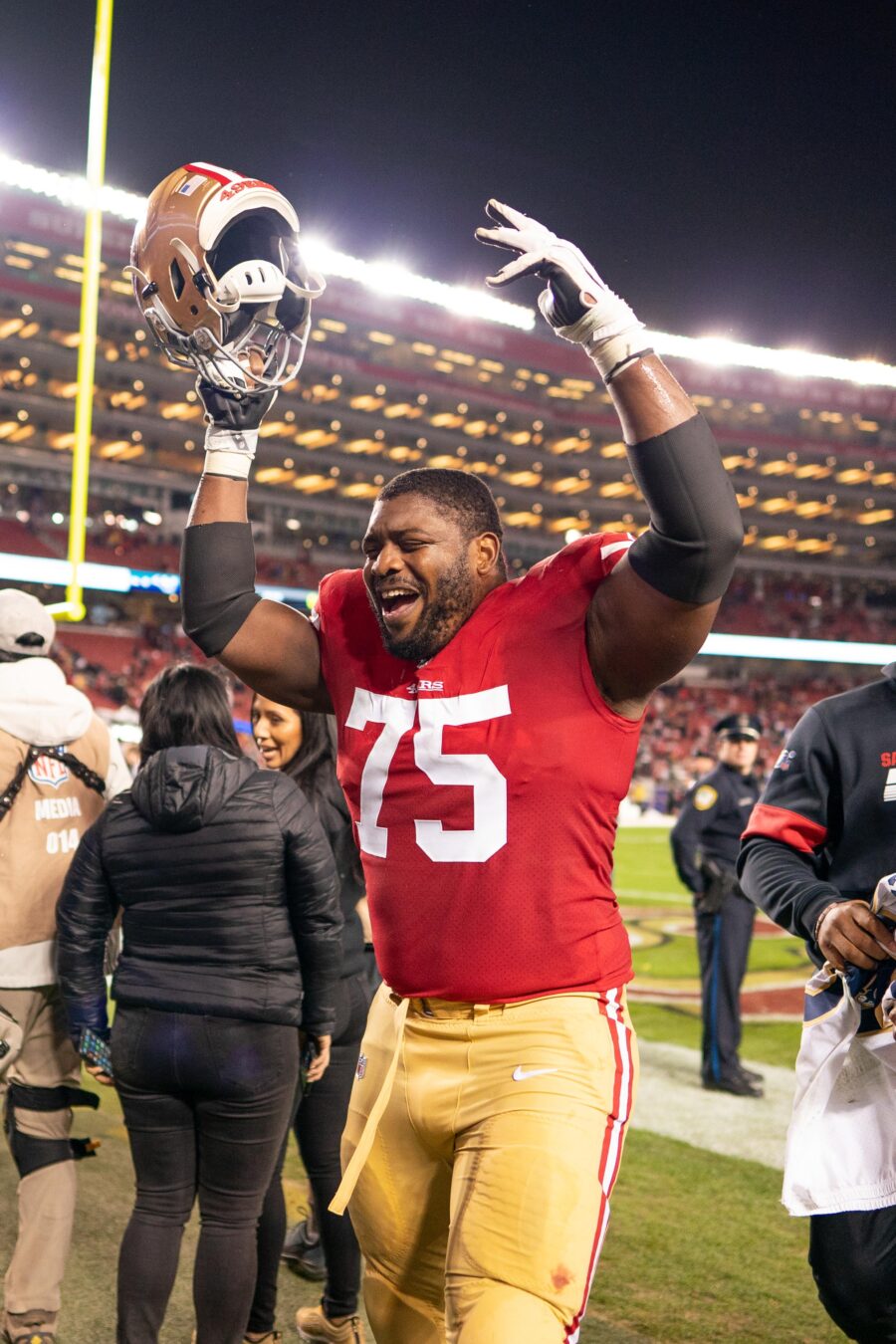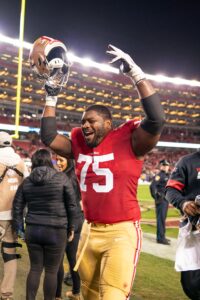 The 49ers generated great value from their 2017 trade with the Lions, which sent Tomlinson to San Francisco for a 2019 fifth-round pick. A former first-round pick, Tomlinson, turned his career around with the 49ers. He started 80 games for the 49ers from 2017-21, missing just one contest. Tomlinson, who had signed an extension to stay in San Francisco during the 2018 offseason. His Jets deal (three years, $40MM) to reunite with ex-49ers assistant Mike LaFleur is far more lucrative.
Preparing for the possibility Tomlinson would leave, the 49ers used a second-round pick on Aaron Banks last year. Banks essentially redshirted as a rookie, playing just five offensive snaps. The 49ers had seen enough Banks growth to declare him ready to start late last season, but the Notre Dame product is ready to go now. Banks received almost all the first-team left guard reps this offseason but submitted an up-and-down preseason.
McGlinchey's 2021 replacement — Compton — signed with the Broncos. While the fifth-year starter returned from his season-ending quadriceps tear to play in San Francisco's first preseason game, he experienced knee pain in the August opener and missed multiple weeks. The interior-line inexperience means the 49ers probably need McGlinchey to stay on the field more than they did last season. A healthy season would behoove McGlinchey as well; he is in a contract year. Considering how light the 49ers' expenses are in the middle of their line, their right tackle profiles as an extension candidate.
The 49ers pursued O-line trades before cutdown day and have been proactive here under Shanahan (as the additions of Tomlinson, Mack and Trent Williams showed). But waiver claim Blake Hance (eight Browns starts in 2021, at both left and right tackle) looks to be the only reinforcement coming — for now.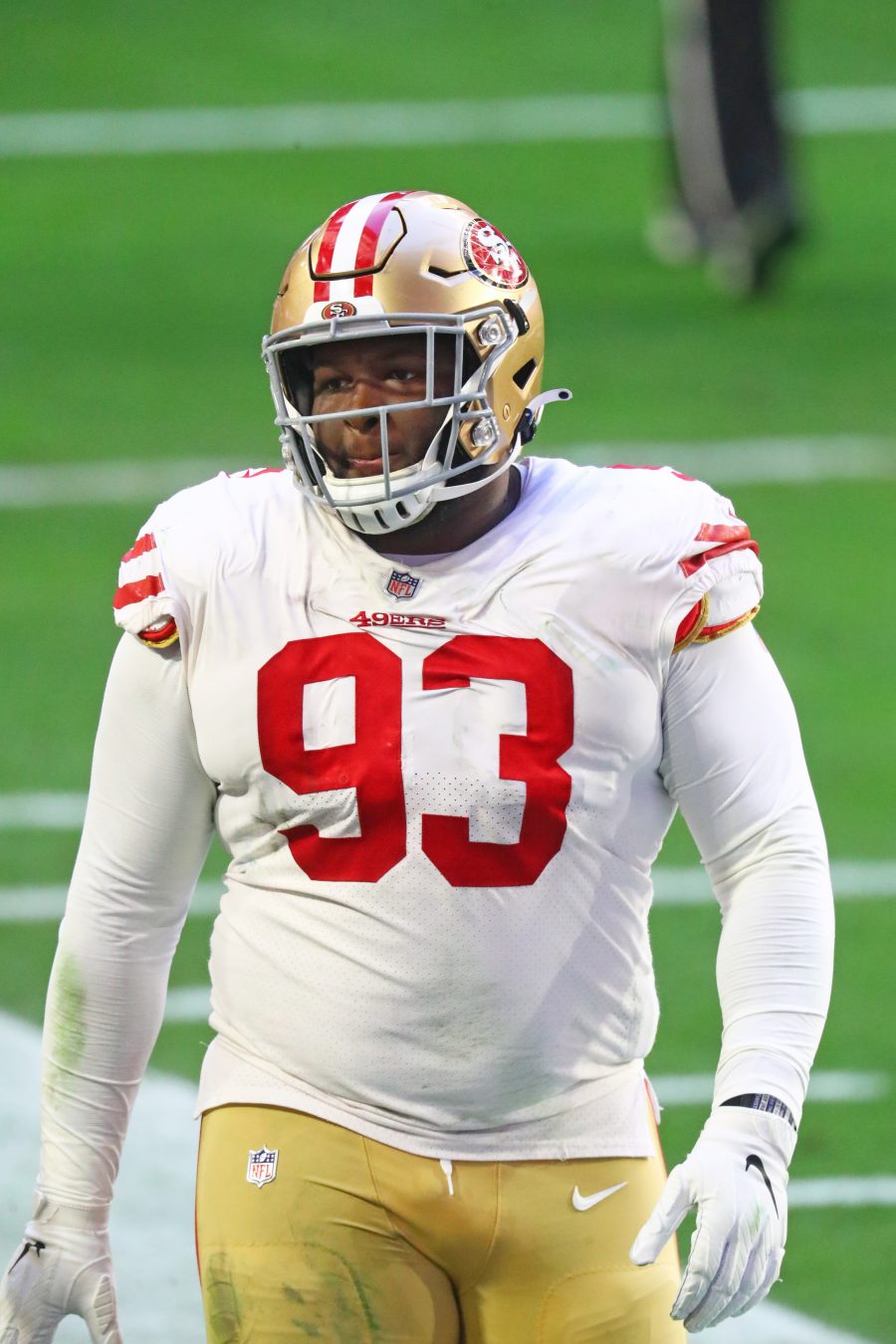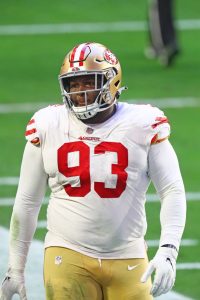 Mack's reunion with Shanahan, his 2016 OC in Atlanta, went well. The decorated center started all 20 49ers games, graded as PFF's No. 12 center and helped Mitchell break through despite his status as a sixth-round rookie. The 49ers restructured the 13-year veteran's contract this summer, as retirement loomed. The move created some cap space and offered Mack a parting gift.
Jones joins Compton in Denver, signing a three-year, $30MM deal. The former fifth-round pick had emerged as one of the NFL's ascending defensive tackles during his contract year in San Francisco. He became a handful for interior O-linemen down the stretch, helping the Javon Kinlaw-less 49ers front wreak havoc at points as they made a belated playoff push. Kinlaw has not justified his first-round draft status yet, but he is healthy again and ready to team with Armstead.
Williams served as the 49ers' slot corner for five seasons; he also trekked to Denver. Williams, 31, had been the 49ers' most consistent corner presence during his midcareer stay. Tartt's dropped INT gimme proved an NFC championship turning point, but the former second-rounder still signed three 49ers contracts and gave the team 64 starts.
A rumor indicating conversations about a Mostert extension surfaced before free agency, but the injury-prone speedster followed Mike McDaniel to Miami. The Shanahan-era 49ers tried veteran deals for Jerick McKinnon and Tevin Coleman, but this offense hummed loudest when Mostert was healthy. The 220 yards Mostert amassed during his 2019 NFC title game demolition of the Packers remain a championship-round record — by a cool 26-yard margin. Only Eric Dickerson has rushed for more yards in a playoff game. But Mostert, 30, ran into rampant injury trouble in the two seasons since; he missed 24 games since 2020. Mostert rising from special-teamer to valuable back may well have nudged the 49ers further against paying for backfield help. It has been all draft picks since Coleman and McKinnon came off the books.
Regarding payments, Ford might be the biggest Lynch-era misfire. The 49ers sent a second-round pick to the Chiefs for a player who already had injury concerns. After authorizing a five-year, $85.5MM contract that protected the 49ers initially, the team restructured it to make Ford tougher to cut. Ford encountered a few major maladies — most notably a concerning neck issue — and missed 31 games as a 49er. Despite being released three years after the trade occurred, the former first-round pick will count more than $14MM in dead-money charges in 2022 and '23 combined.
Draft: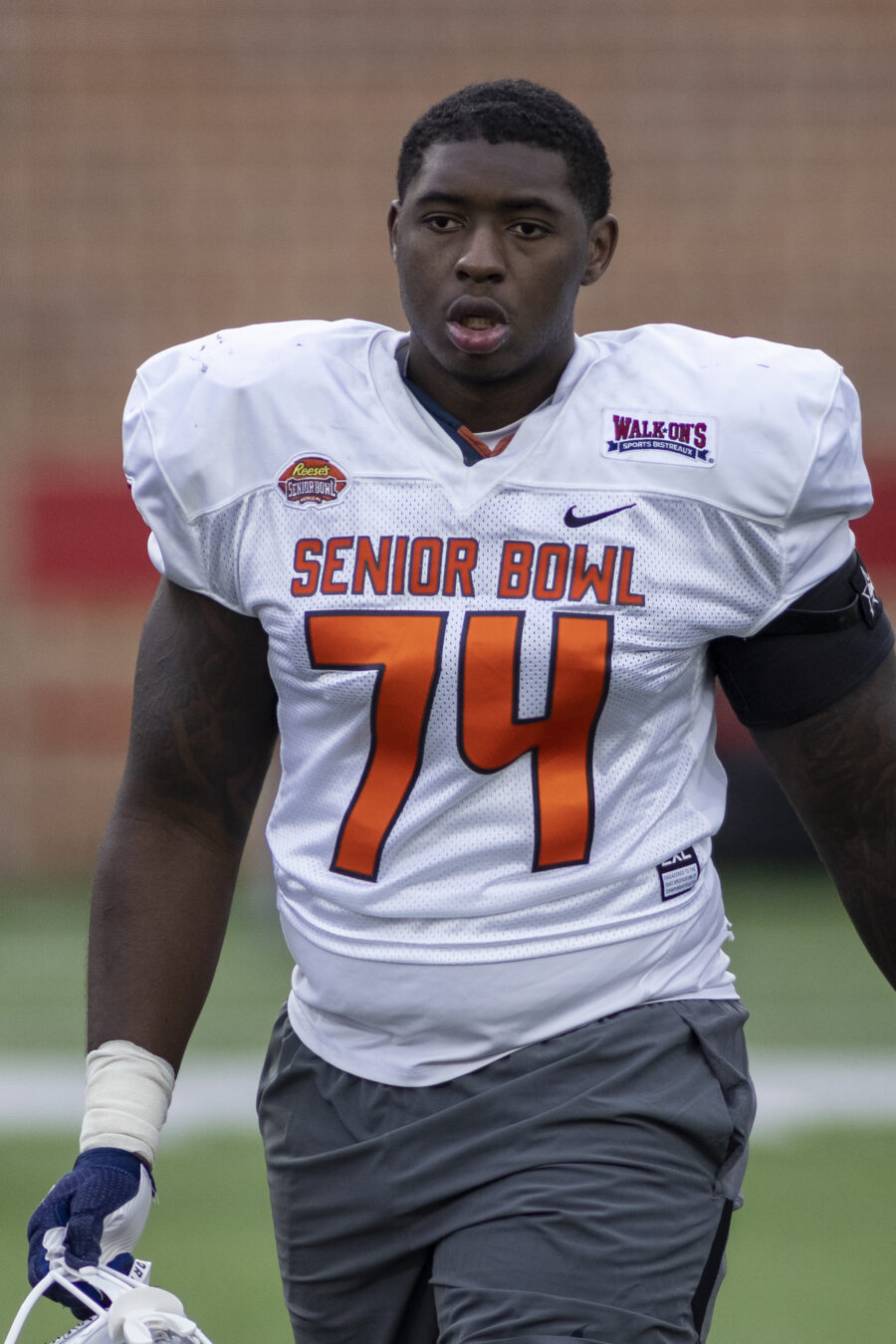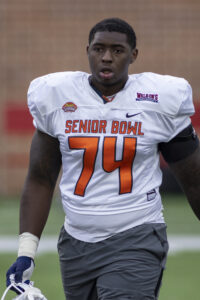 The Lance trade cost the 49ers their 2022 and '23 first-rounders, placing added importance on the team's Day 2 and Day 3 picks. Going into Week 1, San Francisco's Day 3 lot this year has beaten its Day 2 choices to the punch for regular roles.
Burford seized the right guard job during camp. Considering Brunskill's durability (33 straight starts at right guard), this offensive line's lack of seasoning and Burford being the No. 134 overall pick out of a non-Power 5 program, this makes for one of the bigger surprises for any team's O-line to start the season. Burford spent his final two years at the Conference USA school, where he was the program's first four-star recruit, mostly playing left tackle. But he was the Roadrunners' primary left guard as a sophomore. While Brunskill reclaiming his role would not surprise, it is Burford's to start the season.
Womack's emergence, which crested with a two-interception preseason debut, led to Dennard's release. The 49ers will replace Williams, their five-year slot defender, with a fifth-rounder from the Mid-American Conference. While Womack goes 5-foot-9, the 49ers eyed the Toledo alum for hits reach (32-inch arm length) and ball skills (21 pass breakups as a senior).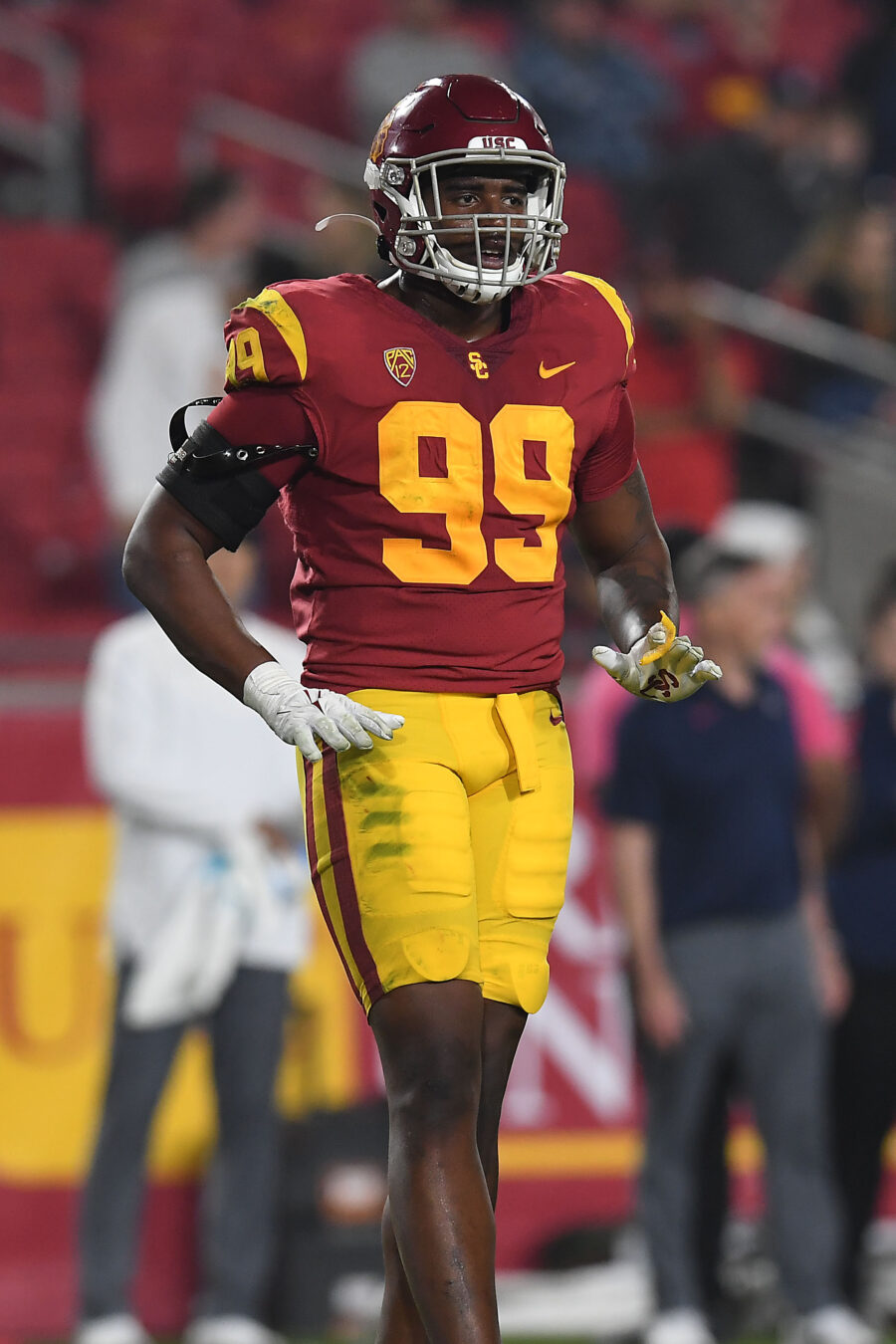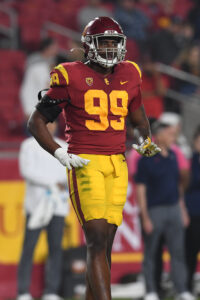 The path appears clear for Jackson (25 tackles for loss in three USC years) to be Bosa's long-term complement, but for now, the 49ers have depth they can afford to break him in slowly. Bolstered by position coach Kris Kocurek, the 49ers have produced excellent D-line play. Evaluation-wise, this regime has not been as good. Misses on Ford, No. 3 overall pick Solomon Thomas and, thus far, Kinlaw have hurt. Bosa would fly in the face of this stance, and he has helped cover for these mistakes. But Bosa was closer to an open-and-shut No. 2 pick. Like Thomas and Armstead, Jackson worked at both D-end and inside during camp.
Gray's 4.33-second 40 speed enthralled the 49ers, who now have an interesting weapon behind Samuel, Brandon Aiyuk and Jauan Jennings, while Davis-Price helped bump Trey Sermon off the roster. The 49ers had hoped to keep Sermon on their practice squad, but the 2021 third-rounder is now an Eagle. Davis-Price, the latest in a recent run of LSU-developed backs, totaled 1,003 rushing yards as a junior. He is the team's third-string back for now, though an offseason report indicated this pick was a bit of an olive branch to Samuel, who saw backfield injuries lead him to more time at the most punishing skill position.
Other:
Some notable near-misses emerged during the winter. Amazon's offer would have dwarfed Lynch's GM salary and returned the Hall of Famer to a career field in which he has spent more time. Lynch worked for FOX for nearly a decade, but he has paired well with Shanahan, overseeing much of the team's defensive moves as the play-calling HC oversees the offense.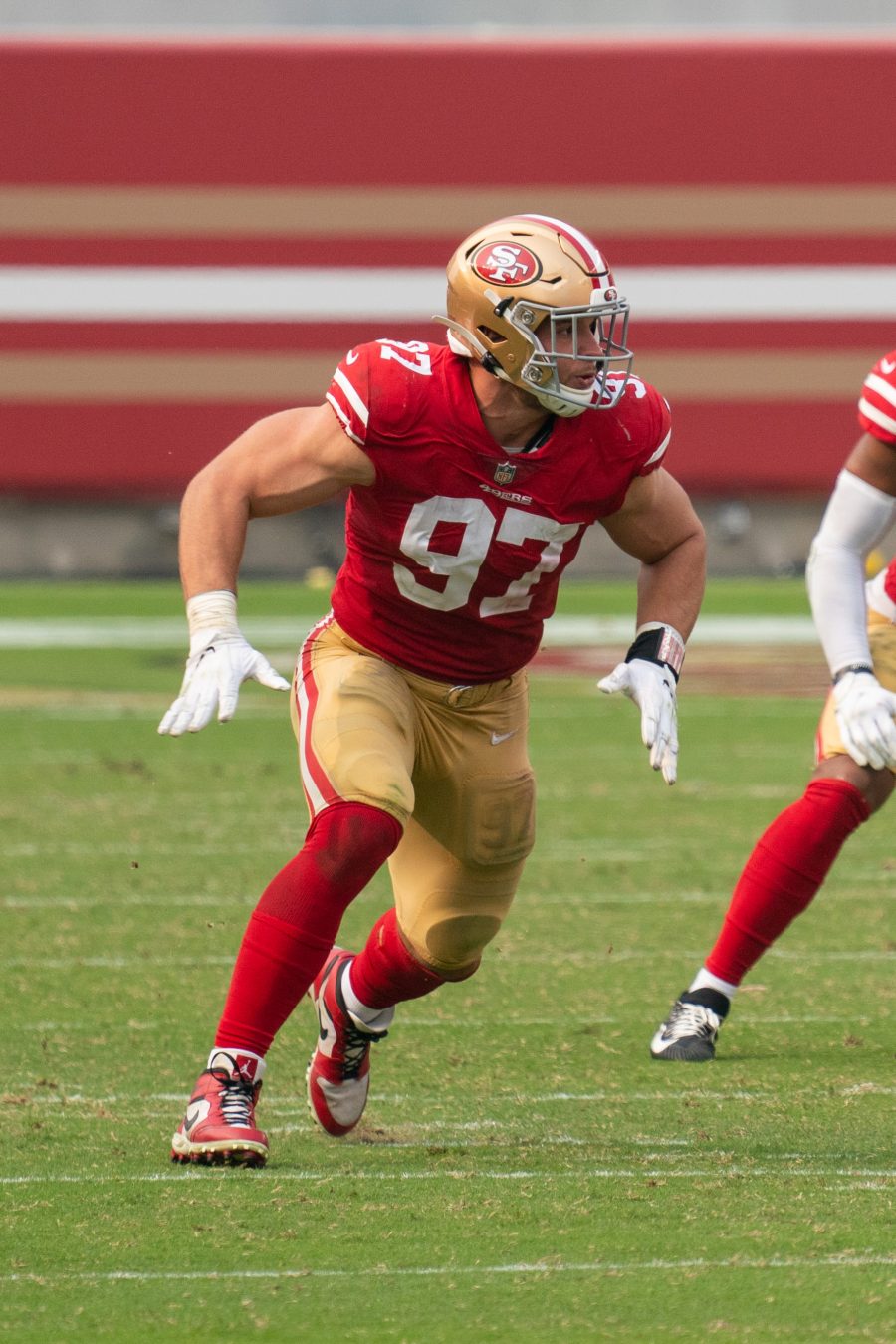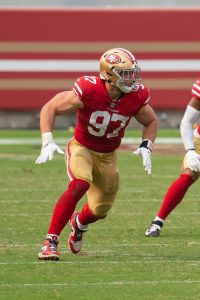 Months before Garoppolo's 2017 San Francisco arrival, Lynch famously asked Bill Belichick if he would be open to trading Brady to the 49ers. While Derek Carr looks to have indeed been "that mother******," Brady had the 49ers on his radar in 2020. And it looks like the all-time great was interested in his hometown team again this year. The 49ers were not even Brady's top 2022 what-if. The Dolphins — as a stiff penalty confirmed — made an aggressive (and impermissible) pursuit for the then-retired QB. Then-Buccaneers HC Bruce Arians said Tampa Bay would not trade Brady's rights if he wanted to come out of retirement and play elsewhere. Brady, then, returned to the team that held his rights, clearing the road for Lance. With Garoppolo a 2023 free agent, does Brady resurface on the 49ers' radar as a soon-to-be 46-year-old next year?
Both Griese and Lynn played for Mike Shanahan in Denver, but while Lynn has risen to a head-coaching position and been a coordinator with two teams, this will be Griese's first coaching gig. ESPN's continued tinkering with its Monday Night Football booth led Griese, whose playing career also overlapped with Kyle Shanahan's time as a Buccaneers quality control staffer, back to the league. Entering the summer, as Garoppolo was on the trade block, he and Griese had not spoken. This new hire, then, represents an interesting wrinkle as Garoppolo returns. The Lions made Lynn an OC one-and-done this year; Dan Campbell stripped the ex-Chargers HC of play-calling duties midseason.
Lynch has confirmed Bosa will be a 49er for as long as he is (probably longer), but with Samuel's rookie contract not having a fifth-year option, the 2019 second-rounder took priority over a player with two years of control remaining. Bosa bounced back from his 2020 ACL tear with a second Pro Bowl season. Health-permitting, the former No. 2 overall pick looks like the player with the best chance of joining Aaron Donald in the $30MM-per-year defender club come 2023.
Top 10 cap charges for 2022:
Unless Lance silences his skeptics with a strong start to his QB1 career, quarterback questions will surround the 49ers. San Francisco's green interior O-line also figures to come up often. But the team has a strong infrastructure, backed by a top-tier play caller and one of the league's deepest collections of All-Pros (Samuel, Kittle, Williams, Bosa and Warner).
Although more experienced 49ers teams have tried and failed to push Shanahan's operation to a championship, the NFC is not as deep as the AFC. It will be tough to keep San Francisco out of the playoffs. Who will be the quarterback when that time comes?
Follow @PFRumors